Getting a Master's Degree in Nursing: What Does an MSN Degree Mean to Your Career?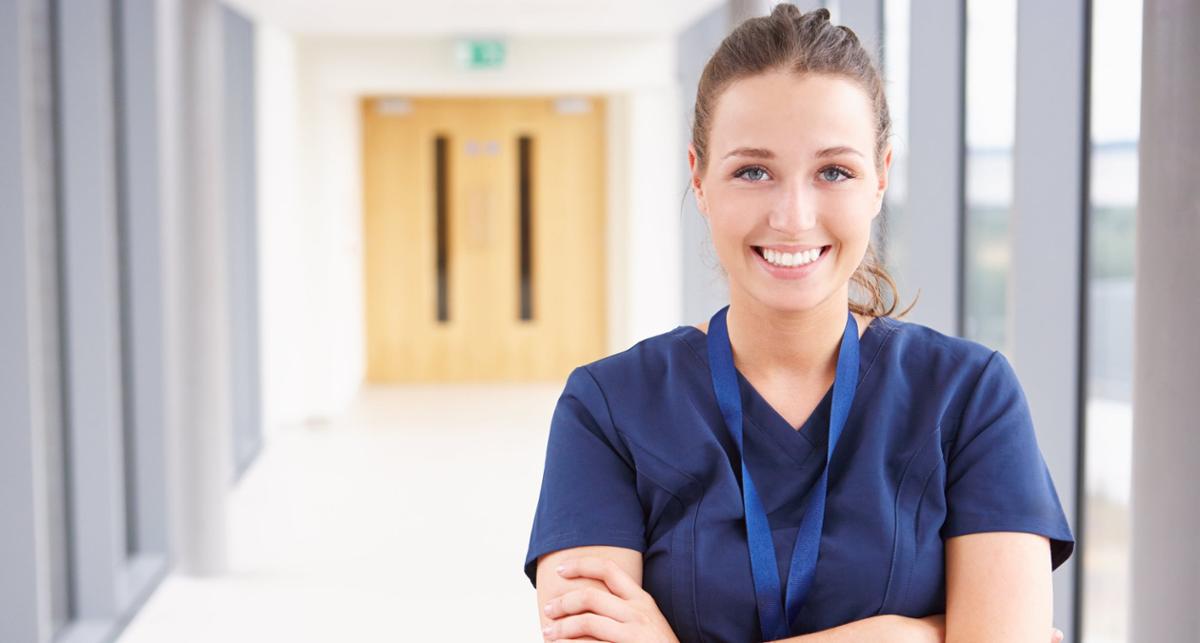 Is nursing the dream career for you? You chose well. Health care professionals have some of the top jobs of the future, and there's a high demand for registered nurse roles all around the world (the employment of RNs is expected to grow by 15% from 2016 to 2026). But an RN career is not the only one on the rise.
Healthcare is a much richer and more diverse landscape than people think, and it's worth knowing that employment for nurse anesthetists, nurse practitioners, and nurse-midwives is expected to grow by 31% between 2014 to 2024. These are just some of the fantastic roles (and the highest-paying occupations in this field) for nurses with an advanced degree like a master's degree in nursing.
Whether you're an experienced nurse wanting more managing roles, or you plan to have a meaningful leadership role in educating future nurses – or merely curious about it, it's important to explore everything about an MSN before moving forward with a degree.
What is a Master's in Nursing?
As you may know already, MSN stands for Master's Degree in Nursing, which is an advanced graduate-level of study that usually takes two or three years to complete as a full-time program.
In most cases, you need to have a Bachelor of Science in Nursing (BSN) degree under your belt and work experience to apply for an MSN program.
There are different pathways to get an MSN degree: There are programs designed for ADN- and BSN-level nurses, and even for RNs who have just a nursing diploma or people with a non-nursing bachelor's degree. But there are also specialized MSN degree programs for learners who want to pursue one of the advanced specialties (family nurse practitioner, psychiatric mental health nurse practitioner, nurse-midwife, etc.) or focus on a master's for an indirect care specialization in education or administration.
What does MSN Mean in Nursing?
An MSN degree is designed for nurses who want to land educational, management or administrative positions such as a nurse educator, clinical nurse specialist, director of nursing, nurse-midwife, or nurse practitioner. The program prepares nurses to work in various settings: hospitals, community agencies, schools, industry and businesses, academic nursing programs and so on.
Getting an MSN in the medical field offers plenty of opportunities and benefits, but comes with major responsibilities.
Any advanced position in health care means you have to make use of your clinical diagnostic and treatment expertise to care for patients, or your science and technology skills to manage huge amounts of patient data.
You could also have a major role as a highly qualified educator training nursing staff or specialize within a certain area like midwifery, psychiatric, oncology, pediatrics or neonatal nursing. The educational route deserves more attention in particular because graduates can choose to become nursing school faculty because there is a nationwide shortage.
MSN Degree Options
If you're wondering about how to get a master's degree, there are several types of MSN programs available for prospective learners, with differences in program length, intensity, and prerequisites.
Getting an MSN Online or On-Campus
Fortunately, besides the many ways you can earn your MSN nowadays, you can choose between different formats:
On-campus MSN programs take place in a traditional learning facility, where you have to travel to attend all the courses in person.
Hybrid or online MSN programs don't require you to commute to a campus, and you can complete your work requirements at a local facility in your community under a nursing supervisor. Online programs are usually called bridge programs (known as RN-to-BSN-to-MSN or RN-to-MSN) and offer plenty of benefits to learners with different educational backgrounds who have jobs or daily responsibilities.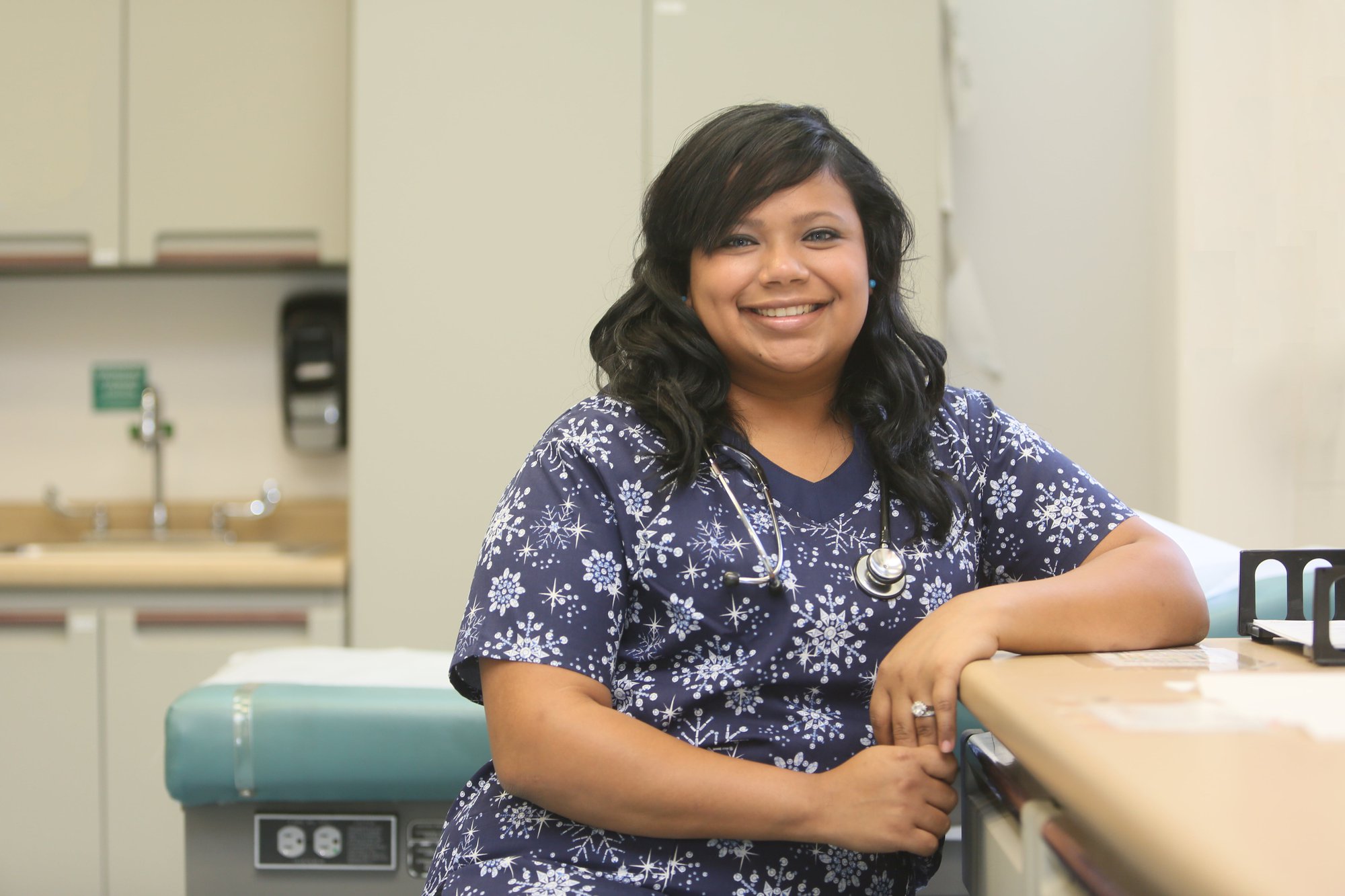 Types of Master's Degree in Nursing Programs
Here are the many paths you can earn an MSN degree, depending on your prior education and experience. Keep in mind that the admission requirements vary by specialization, institution or program:
RN-to-MSN
If you're already an RN but without a BSN, you can choose to pursue a master's degree from the start, rather than having a bachelor's degree first, as the standard procedure. This RN-to-MSN option offers an accelerated timeline to complete your studies (around three years full time), but at a more intense level due to "skipping" the separate BSN program.
Usually, you need to meet certain criteria regarding the minimum number of experiential learning hours, minimum GPA or other scores or requirements (letters of recommendation for admission, a current RN license, etc.). You will learn BSN-level nursing courses as well as graduate core nursing courses and specialization coursework typical to a BSN-to-MSN curriculum.
ADN-to-MSN
This program is part of the RN-to-MSN bridge program. The difference is that you can follow this program only if you have an Associate's Degree in Nursing, as certain schools specifically require you to.
Instead of graduating from an RN-to-BSN after receiving your ADN, this ADN-to-MSN bridge program is the direct and faster way to become an advanced practice registered nurse (APRN). Again, this would take a lot of dedication, effort, and discipline to complete all the coursework and potential prerequisite courses in about three-to-four years of study. Expect to learn valuable skills and knowledge from graduate core courses and specialization coursework typical to bachelor's and master's degree programs.
BSN-to-MSN
If you already have your BSN and work experience, you only have to complete around one-and-a-half or two years of study for a full-time MSN program. This is usually considered the "traditional MSN program."
This option is designed for learners who want to advance their nursing careers and specialize as nurse anesthetists, nurse practitioners, nurse educators or in other various specializations (gerontology, psychiatric, pediatrics, midwifery, etc.). To enroll, you need a BSN from an accredited program, a current RN license, and other requirements related to GPA or GRE scores, as well as letters of recommendation. You can expect to take core courses in general nursing concepts (advanced health, pharmacology, physiology) and courses regarding your MSN specialty.
If you have a nursing job and want to complete your studies at the same time, you can choose a part-time master's program in nursing, so be prepared to study for about three-to-four years.
If you have a bachelor's degree in a non-nursing field, you can apply for an entry-level MSN program only if you meet additional prerequisite requirements. This MSN option would take at least three years to complete – or more, if you choose a part-time study program.
You can explore each of the options and take your goals, resources, and current or future responsibilities into consideration. The best master's degree for nurses is the one offered by an accredited educational facility and is well designed to suit their time and needs, their abilities and skills, and personal and professional goals in the long run.
Find out everything you need to know about national and regional accreditation and ensure that the institution where you choose to pursue your Master's Degree is accredited.
How Long Does It Take to Get a Master's Degree in Nursing?
The program length depends not only on your level of education, but also your work or personal responsibilities.
Have an ADN degree: You would need three full-time years or four part-time years of study to complete your MSN.
Have a BSN degree: You would need around two full-time years to earn your master's degree in nursing, or two-to-four years if you also have a job while studying.
Have a bachelor's degree in a non-nursing field: You would need around three full-time years of study to earn your MSN.
MSN Curriculum
An MSN is an advanced post-graduate degree that provides the skills and advanced training for an impactful specialized role such as nurse practitioner, anesthetist, clinical nurse specialist, nurse educator, director of nursing and many other meaningful roles in health care.
Since there are so many flexible options to get your MSN degree, the master's curriculum differs from program to program, but they all have the same goal: to help you become a highly qualified ARPN (Advanced Practice Registered Nurse) in your chosen specialty.
Generally speaking, there are common courses you can learn at most MSN programs. They may include:
Health policy and advocacy
Clinical prevention and population health for improving health
Leadership competencies
Informatics and health care technologies
Nursing research
Interpersonal communication
Evidence-based practice
Specialty courses
Benefits of a Master's Degree in Nursing
From taking a managerial, educational or administrative role in and gaining advanced knowledge of a specific area of nursing, to earning a higher salary and a more meaningful career, there are plenty of benefits of an MSN.
Why do nurses get MSN?
These are many reasons why aspiring or current RNs choose to complete a master's in nursing:
New career opportunities
Getting your MSN offers you a career with many possibilities. Thus, you get higher chances of landing an impactful position in prestigious medical facilities or related organizations. Many health care settings are in dire need of new leaders, managers and nurse experts to lead or educate teams while offering the best patient outcomes. Moreover, an MSN helps you pursue your passion for helping others and focus on one type of nursing to make a difference in the long run.
Higher salary and professional satisfaction
Gaining advanced knowledge, experience, and skills suitable for leadership, educational or management role come with a better income and the chance to work with renowned institutions. It is worth knowing that most of the MSN-level positions in healthcare are among the top highest-paying occupations in the world.
Flexible and fast MSN programs to choose from
It is well known the demand for nurses is on the rise, which means a demand for APRNs is on the rise, as well. So it's no surprise there are many flexible ways to learn, educate yourself and earn an MSN degree no matter where you are at in your career.
Take a glance at the skills and education you need to advance your nursing career
What Is The Best Master's Degree for Nurses?
Globally speaking, more health care professionals with advanced qualifications are needed to help set the right strategies and best practices in action, while offering optimal patient care and outcomes.
The best master's degree for you depends on your level of education, job or family responsibilities, and your rhythm, but keep in mind that such education is tough and requires completing time-consuming coursework. What's important is that you can choose a full-time or a part-time program, as well as an online or an on-campus education depending on your preferences and possibilities.
If you want to earn your master's degree as quickly as possible and also have the needed time to study and meet deadlines, a bridge program might be the right one for you. If you want to continue working or have family time while studying, you can choose an online MSN program that allows a more flexible schedule, or a part-time alternative that would take longer to graduate, but would help you keep the pace. It all depends on your resources, dedication, goals and time.
Discover our nursing program tips for full-time workers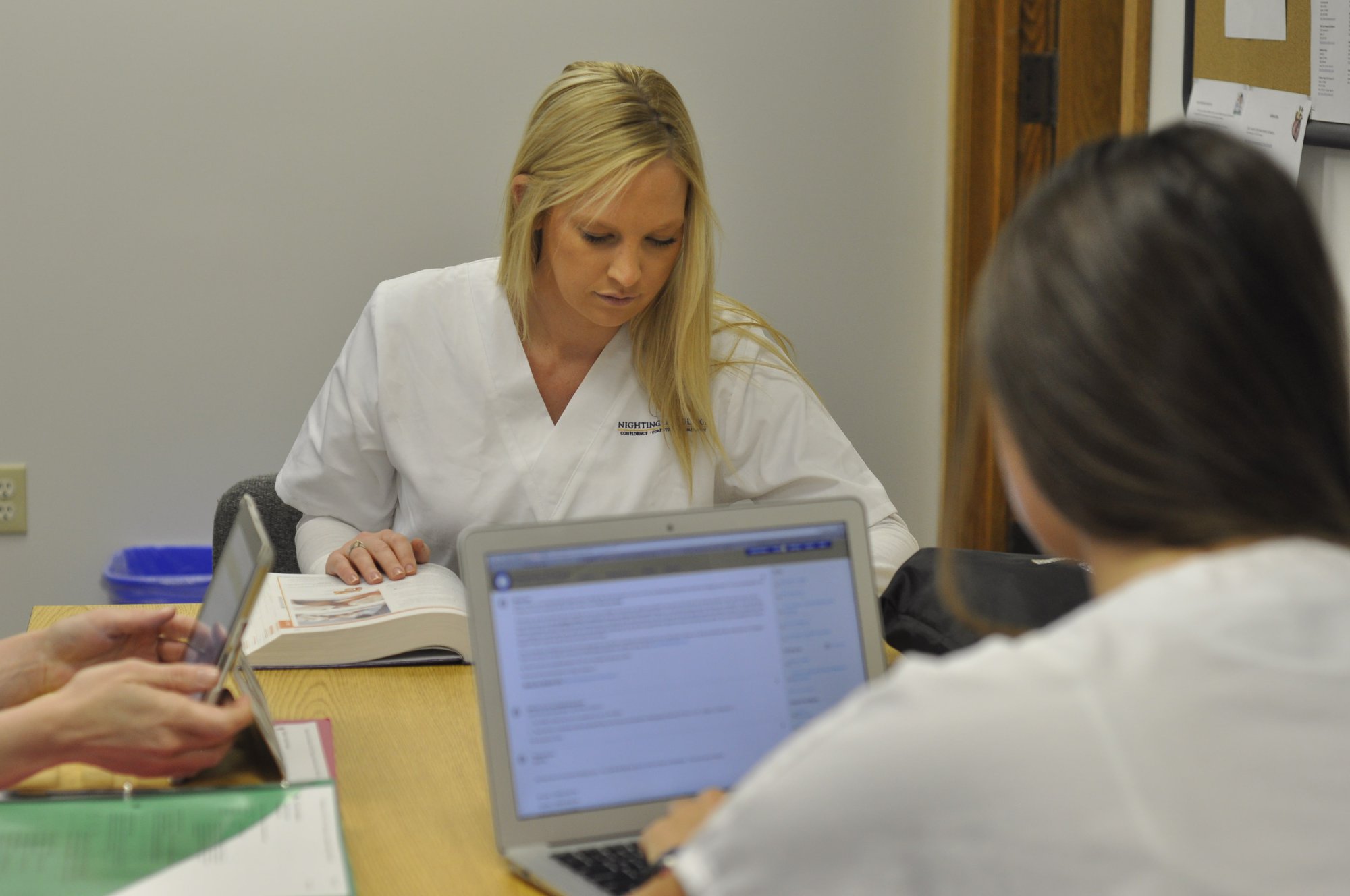 Differences Between BSN and MSN Nurses
Many people wonder which nursing degree is a better step for their nursing career: BSN or an MSN? While both degrees offer a way to advance, there are some differences between BSN and MSN nurses.
The decision depends on various circumstances and is ultimately personal, but there are a few factors to consider when choosing the right educational path for you. A BSN degree prepares you for entry-level practice in most hospitals and clinics, while an MSN degree provides advanced training suitable for specialized roles, such as nursing administration, nurse educator or nurse practitioner in settings that are not limited to medical facilities. MSN nurses can work in legal or educational settings, for example. Moreover, a master's in nursing requires a BSN degree or offers BSN-level education for those without a bachelor's degree, anyway.
Both options offer you better job opportunities with a potentially higher salary, but most renowned medical settings require MSN-prepared nurses on their team, or at least a BSN degree that would ensure a promotion beyond entry-level positions.
The differences between BSN and MSN nurses are the same as the ones between a bachelor's and a master's degree in any field. These aspects will help you decide which one is the right track for you:
Wider job opportunities: MSN-level nurses have a clear advantage regarding potential jobs as the master's degree opens doors to many nursing specialties.
Financial resources: Additional years of studying means additional tuition fees that you should take into consideration. If you see a lot of career prospects, the investment may be worth it.
The ideal jobs for you: If you dream about a specific role especially in the leadership, administration or education, you should think about getting a master's in nursing.
Time: An MSN may require a bit more time than a BSN program. Keep in mind that there are plenty of online or bridge programs that offer an accelerated timeline to graduate.
Level of education: An MSN program is a way of becoming highly qualified in what you already do. It is more advanced than a BSN program and usually requires a certain level of nursing knowledge and work experience. If you're an aspiring nurse with no experience or a degree, getting an ADN or a BSN first would be ideal; otherwise, be prepared for an intense and hard study program for a couple of years.
Find out more about the differences between a BSN and an MSN
MSN Degree Specialties
In most cases, choosing an MSN program is suitable for people with nursing experience and an RN license because it would be the natural step toward a wonderful nursing career. But, if you have the time and ambition to study hard and assimilate a lot of information while gaining as much practice as possible during your studies, on an accelerated time frame, you can directly choose a master's degree. Especially if you want to focus on a specific area.
Like we mentioned, you can choose from quite a few possible career paths that would offer you significantly higher salaries with an MSN under your belt. Here are the most preferred MSN careers:
Certified nurse-midwife (CNM): As a midwife, you have to care for pregnant women during labor and delivery and provide prenatal, postpartum or gynecological care.
Nurse researcher: This role is very popular, but you need strong knowledge and even experience in clinical studies, to be able to do your research regarding the next generation and the new potential health problems they might be facing.
Certified nurse practitioner (CNP): You need an MSN degree to become a primary care provider for patients of all ages as a nurse practitioner. This popular role among advanced-level nurses allows you to order and perform diagnostic tests, offer treatment plans or prescribe medications in certain states.
Certified registered nurse anesthetist (CRNA): In this important medical position, you are responsible for administering anesthesia, monitoring patients and overseeing recovery after anesthesia. This is a critical role and one of the highest-paid occupations in health care.
Nurse educator: This role would require training nursing staff and learners, and working in different settings (hospitals, community agencies, schools, academic nursing programs). Your job would require hosting training sessions, creating policies and manuals, and developing curriculum, objectives, learning modules.
Critical care nurse: With a growth in the aging and older population, the more people will need critical care, so this is a top MSN-level specialty.
Director of Nursing: This is an administrative role that requires you to handle a nursing unit and manage staff members while establishing procedures to follow.
Clinical nurse specialist (CNS): This role is proof that you are an expert in evidence-based nursing practice in a certain specialty area, and that you can treat and manage the health concerns of patients and populations in various settings. You are capable of developing specialized treatment plans, educating patients and their families on how to manage their conditions, making decisions regarding managing staff or helping your team with new research.
Find out the inspiring story of how a retired Air Force Officer became a Nightingale's nurse educator!
MSN-level career opportunities are much wider and more diverse, so feel free to explore all your options when deciding on an MSN program.
MSN Career Outlook & Salaries
It's important to know how much MSN nurses make and how much it depends on their chosen master's specialty. For example, nurse anesthetists, nurse midwives, and nurse practitioners had a median pay of $113,930 in 2018, according to BLS. But what about other master's degree roles for APRNs?
How much does an MSN nurse make a year?
The mean annual wage for RNs is $71,730, with a few notable differences between ADN- and BSN-level nurses' income. But generally speaking, most RNs earn high salaries all around the globe.
Find out the best & lowest paying states for registered nurses, here
An MSN nurse can have a mean wage of around $100,000. Here are some of the most popular master's in nursing careers and their average salaries in 2018. Salary ranges may differ greatly depending on various factors, such as years of experience, certifications, city, and industry:
Nurse anesthetists: Median annual wage of $167,950 (May 2018).
Nurse practitioners: Median annual wage of $107,030.
Nurse-midwives: Median annual wage of $103,770.
Nurse educators (instructors and teachers, post-secondary): Median annual wage of $73,490.
Also, according to salary.com, here are other examples of salary ranges:
Clinical nurse specialist (CNS): Average salary of $105,258 (September, 2019)
Director of Nursing: Average salary of $229,290 (September, 2019)
Health Informatics Nurse Specialist: Average salary of $87,790 (September, 2019).

Is Getting an MSN Worth It, After All?
Aging populations, critical care needs for a growing number of patients from all areas of life, technology innovation and development, nursing shortage, all are just a few of the important factors that are radically changing the medical world, globally. All these, combined with the fact that most of the health care positions are in the top jobs of the future, are the reasons why getting a master's in nursing could prove to be a promising and rich career.
But wondering whether or not earning your master's degree in nursing is worth it is extremely subjective. Every nurse makes sacrifices to complete their degree. And it's not just about getting a better pay and a higher education, it's also about your personal and professional goals and passions.
The Growing Demand for Nursing Educators: Why Choose an MSN Ed Program?
RNs aiming to become nurse educators, in particular, have higher chances to land one of the best paying and least stressful jobs in their career. This is because the current nursing faculty shortage is one of the most critical issues the nurse profession continues to face.
If the nursing shortage in healthcare is a serious national problem due to the aging population and professionals retiring, academia suffers even more, due to a nursing faculty shortage.
"U.S. nursing schools turned away 75,029 qualified applicants from baccalaureate and graduate nursing programs in 2018 due to insufficient number of faculty, clinical sites, classroom space, clinical preceptors and budget constraints," according to AACN's report, "2018-2019 Enrollment and Graduations in Baccalaureate and Graduate Programs in Nursing".
Choosing to complete an MSN Ed program and become a master's prepared nurse educator can be an ideal choice for so many reasons:
Due to the nurse faculty shortage in the U.S., this profession is extremely in-demand and offers plenty of well-paid job opportunities.
Becoming a nurse educator offers you the chance to work in a non-clinical environment, especially if you don't like having a bedside job or need a major change for your career.
This also means you'd have one of the least stressful nursing jobs (you don't have to deal with long working hours, physical labor or patient care stress).
Solving the faculty shortage will help solve the overall nursing shortage – there's an increased demand for MSN-level nursing professionals to educate the next generation.
At Nightingale College, you can choose the Master of Science in Nursing for Educators (MSN Ed) Program, designed for BSN-prepared nurses who have a passion for teaching.
For working professionals and people with other responsibilities on their hands, this online MSN Program is the recommended educational path, using full-distance delivery of instruction, where learners engage in online didactic and Capstone experiences in community nursing and global health trends, health promotion, disease prevention, leadership, policy, ethics, informatics, statistics, pharmacology, pathophysiology and other key nursing educator concepts. You can find out more about the MSN Ed Program here.
You can have a real impact on the next wave of Nightingale's associate and bachelor degree nurses, and you will be prepared to work in various settings like hospitals, community agencies, schools, industry, and businesses, depending on your preferred environment.
That being said, the value of a master's degree in nursing is more about the excellent and reputable environments (not just medical) you would live in, the impact you would have on healthcare and your community that go beyond bedside nursing, and having a job you love!