Programs, Timelines, and Opportunities: How Long Is Nursing School and Is It Worth It
Before going into nursing school, one of the most pressing questions you will find yourself asking is how long will it take to actually become the type of nurse you envisioned.
Truth is there is no one-size-fits-all answer to this question because the length of time required to get to your desired RN status is determined by a variety of factors, from your aspirations and priorities to your current educational level.
If your objective is to start practicing and earning money in the shortest amount of time, there are definitely quicker routes you can pursue. However, if you're in it for the long haul and your final goal is more advanced nursing credentials, the academic ride will be lengthier, but the results will match the effort. All in all, based on your ambitions, abilities, and available time, you can expect to spend in nursing school anywhere from one to eight years.
Prior to starting nursing school, you need to have a clear idea of what programs are available, how long each of them takes, and what every individual program means for your career and personal life. You need to carefully assess your situation: are you fresh out of high school? Are you already working and can't afford to quit your job to enroll in a full-time nursing program? Read on to find out which educational path is the best fit for you and how long it will take to get to the nursing level you want to achieve!
So, How Long Does It Take to Become a Nurse?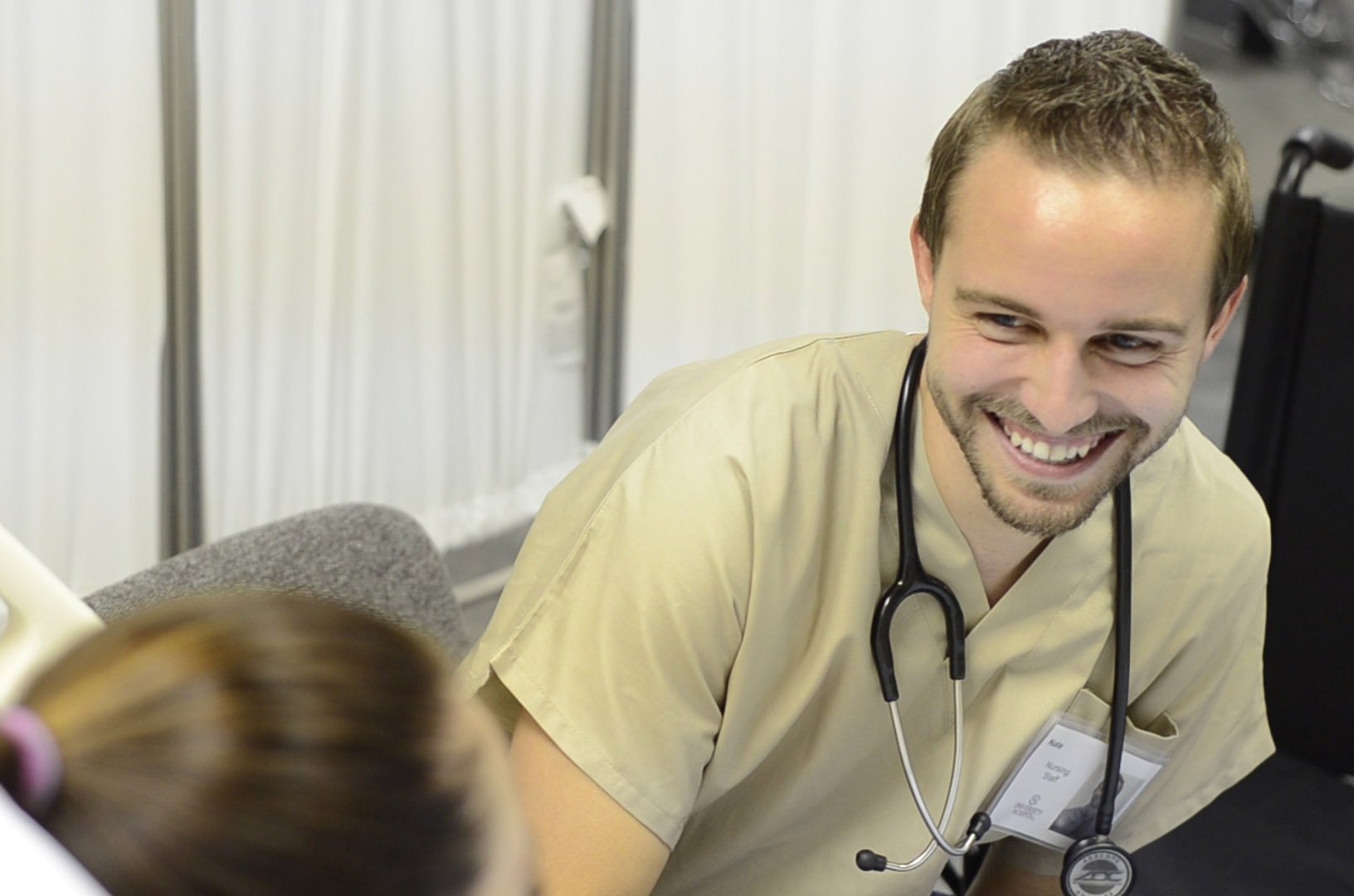 Whether you want to become a registered nurse right after high school, you already have a Bachelor's degree in an unrelated field or you find yourself in a different situation, depending on your educational background the length of your studies will vary.
Licensed Practical Nurse (LPN)
An LPN program typically takes around one year to complete, and you should expect classroom work as well as clinical practice. Normally you take introductory classes, such as introduction to pharmacology, geriatrics, psychological care, first aid. In order to get the LPN license and to be able to practice as a nurse, you have to pass the NCLEX exam.
As a licensed practical nurse (also known as a licensed vocational nurse, or LVN in some states) you will be able to provide basic care, although most of your job will happen under the supervision of a registered nurse. Some of your tasks might include taking a patient's vital signs, registering their history, running routine tests, or administering and monitoring medication.
According to the Bureau of Labor Statistics, LPNs make on average $48,500 a year. Generally, they can find employment in hospitals, nursing homes, clinics, private homes, group homes, and other similar institutions.
Associate Degree in Nursing (ADN)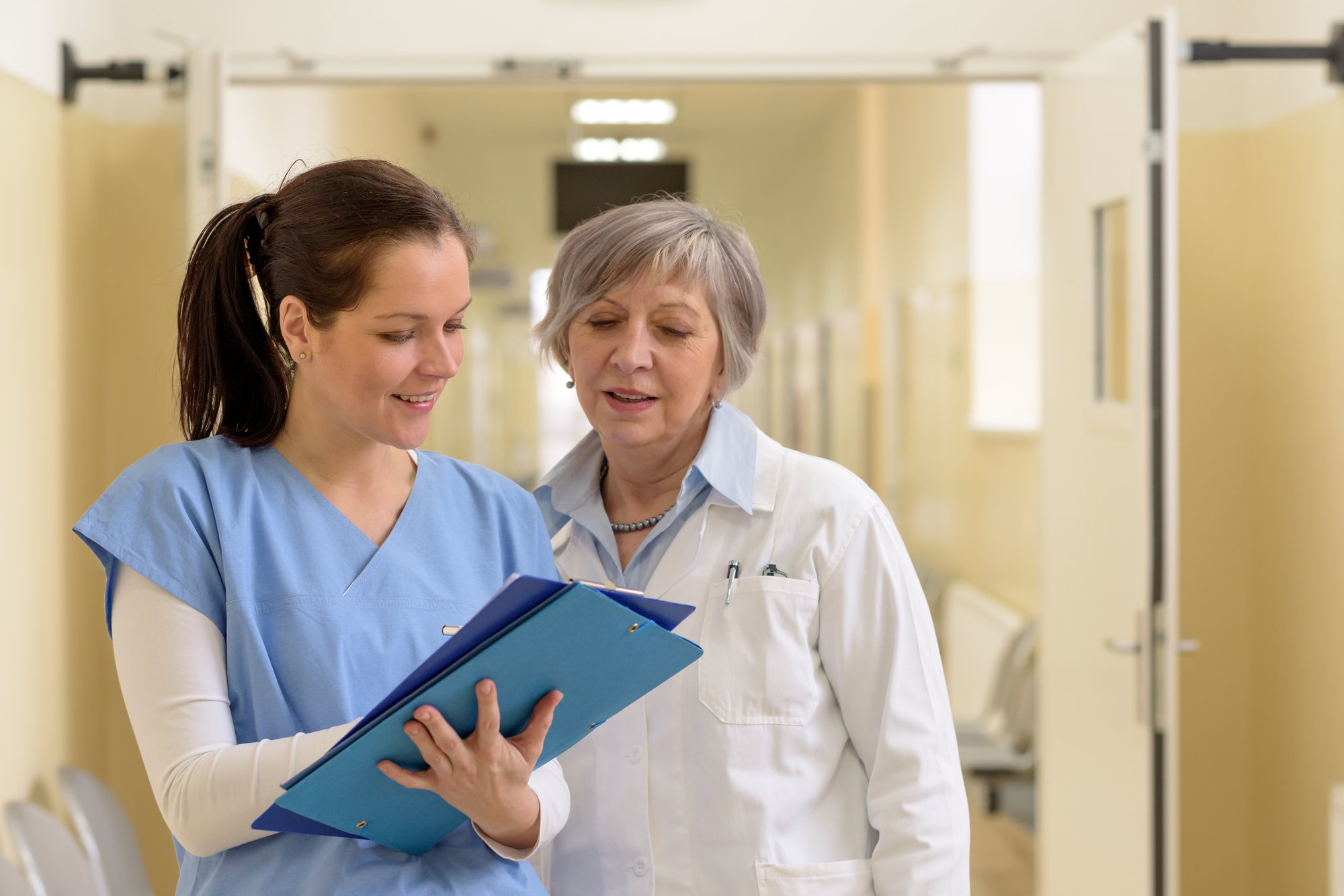 What can be viewed as the first step towards your career as a Registered Nurse, obtaining an Associate Degree in Nursing typically takes around two years, although different programs can range from 16 to 24 months.
The ADN program prepares you for the NCLEX-RN RN, the national licensure exam you must pass in order to start working as a registered nurse. If you're already working as an LPN and you are not ready for the commitment a BSN implies, some colleges, such as Nightingale, will grant you advanced placement in the ADN program, so you can get your degree faster.
As an ADN student, you'll have to split your time between studying nursing fundamentals, in the form of core classes, such as human anatomy and physiology, psychology, biology, nutrition and physiology and gaining hands-on clinical experience, which will allow you to practice your newly acquired knowledge in a controlled environment.
ADN trained nurses have a vast range of responsibilities, which include but are not limited to taking a patient's medical history, administering medication, consulting with physicians, or educating patients and families on how to manage a condition.
Granted, a lot of healthcare institutions give preference to BSN trained nurses but you should not disregard earning your ADN as a great way to start your nursing career. It's less expensive and it takes less time, which means you'll become a nurse faster, you'll gather experience (and money), and when (and if) you feel ready to advance your career you can return to school and obtain your BSN in an RN-to-BSN program.
Find out everything you need to know about earning your ADN.
Bachelor's Degree in Nursing (BSN)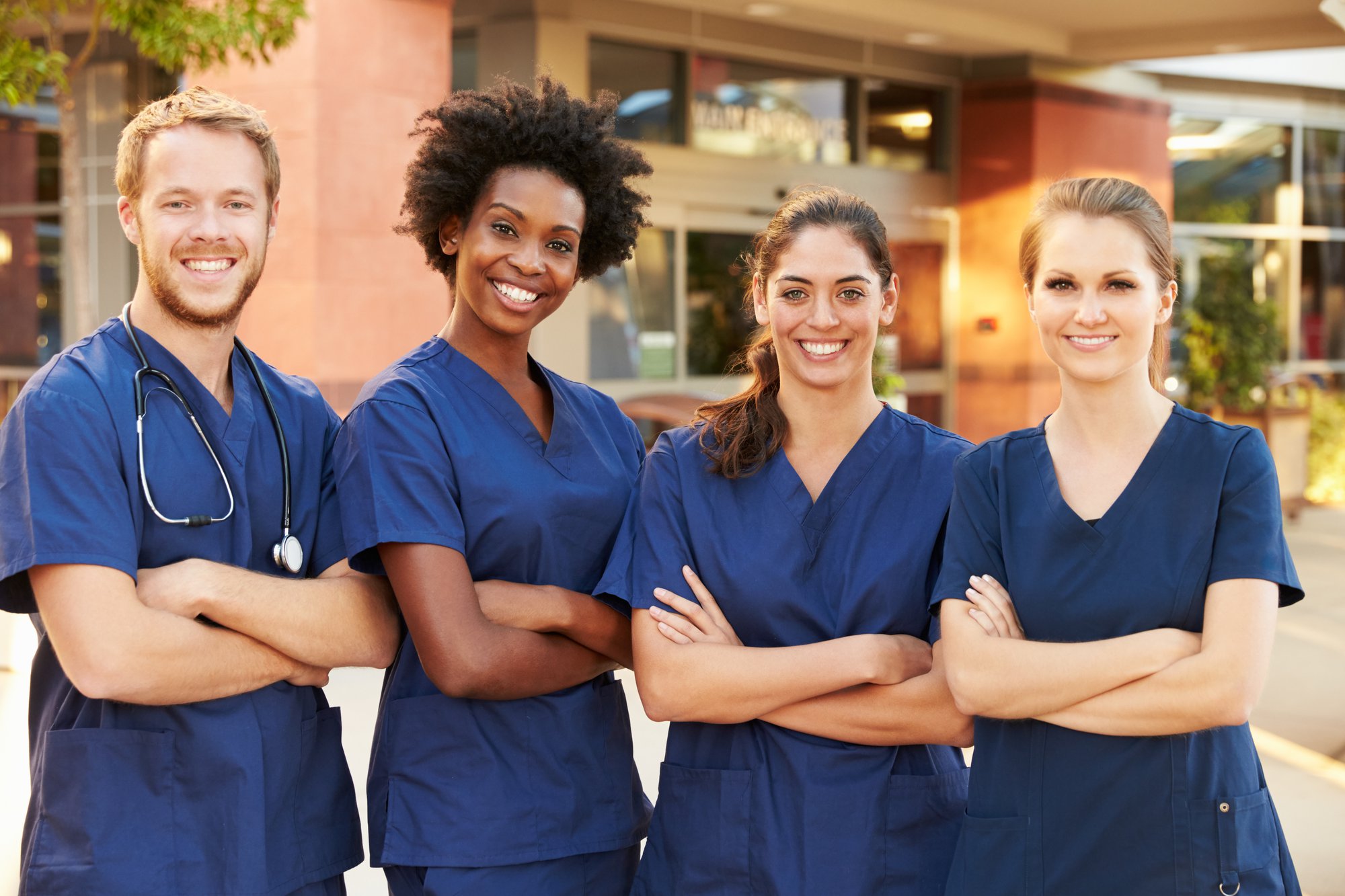 Depending on your prior educational level, obtaining your BSN can take anywhere from 12 months to four years.
Shortly, there are three possible scenarios for the length of your BSN studies:
If you are already a practicing registered nurse after having completed an ADN program, you can enroll in an RN-to-BSN bridge fast track program. This type of program, designed with working professionals in mind, can be completed in as few as 12 months (or eight months if you have completed all the GE requirements). Most RN-to-BSN programs are entirely online. This program is also perfect for older nurses, who, after years of experience in the nursing workforce found themselves face-to-face with the necessity of going back to school in order to keep practicing. In nursing, you are never too old to extend the scope of your knowledge, especially since this field requires life-long learning. So, regardless of your age, if you feel that earning a BSN is the right step for your career, you should go for it. Read more about why you should enroll in an RN-to-BSN program even as an experienced nurse.
If you have previously completed a Bachelor's degree in a different field, unrelated to nursing, and decided to make a career change, you can opt for a direct entry BSN accelerated program, which takes up to 19 months to complete.Bear in mind that the accelerated nature of the program makes it intense and challenging, with a great deal of information gathered in a relatively short amount of time. Given the rigorousness of direct entry BSN programs, most students find it difficult to keep a job while studying.
The traditional direct entry BSN program is most popular among undergraduates who right from the start know they want to pursue a career in nursing. Completion of this type of program can take around 32 months.
Read more extensively about how long it takes to get your BSN.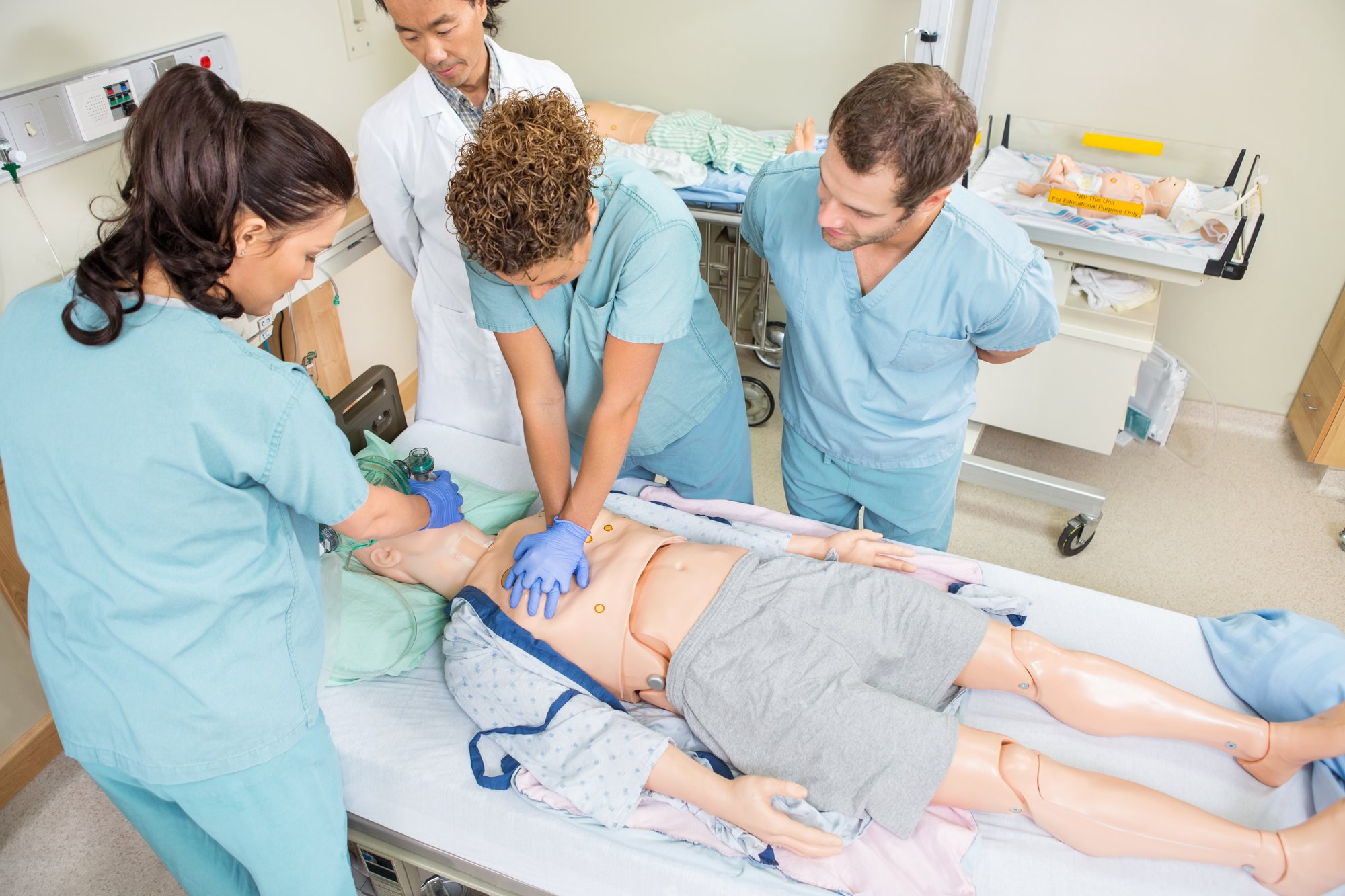 As far as courses in a nursing bachelor program go, you will get in-depth specialized nursing courses, classes related to critical thinking and decision making, ethics, and policy, but also research, technology, and leadership. Overall, the BSN curriculum prepares you to be a great nurse, but it also broadens the scope of your practice and grants you the opportunity for enhanced professional development.
While ADN-trained RNs are prepared mostly for the clinical aspect of the job, BSN holders, with extra training in leadership, nursing research, management, and more extensive clinical skills training are open to more opportunities, to more specialized roles, and to more rewarding benefits.
Holding a BSN degree can easily take you from being a registered nurse to being an informatics nurse, a legal nurse consultant, oncology, or pediatric nurse. On top of being able to pursue a more specialized career, RNs with BSN can expect to earn higher salaries than nurses with LPN or ADN degrees.
Also, it's worth noting that a BSN degree might soon become a requirement. Over 43% of healthcare institutions require new hires to have a Bachelor's degree in nursing, and more than 82% express a strong preference for BSN graduates. This incline towards a more highly educated workforce falls in line with the IOM guidelines, which advocated for an 80% increase in the number of BSN trained nurses by 2020.
Discover the differences between ADN and BSN in order to decide which degree fits your career plans.
Master's of Science in Nursing (MSN)
If you want to climb even further on the nursing ladder, you can opt for an advanced degree in nursing, like an MSN, which takes around two years to complete. Holding a BSN degree is a prerequisite for enrolling in an MSN program.
Naturally, during the program, you will advance the skills you earned during your BSN studies, but you will also gain skills in organizational leadership, interprofessional collaboration, and evidence-based practice.
An MSN will prepare you for leadership and administrative positions, as well as highly specialized nursing roles. You will also be eligible for careers in education and research.
Although it does take significant investments of time, effort, and money, this degree comes with compelling rewards. According to the BLS, Advanced Practice Registered Nurses (APRNs) earn considerably higher salaries. At the top of the list are nurse anesthetists, with a median salary of $181,040 a year, followed by nurse practitioners, who earn around $111,840 and nurse midwives, with an average wage of $108,810.
Another gratifying career track available for MSN holders is that of a nurse educator. Enrolling in an MSNEd program and becoming a nursing instructor, you will play a vital role in the future of the healthcare system. You will educate aspiring nurses and ensure the standards of patient care are always at the highest level.
Read more about how to become a nurse educator and why you should consider becoming one.
Doctoral Programs (DNP or Ph.D.)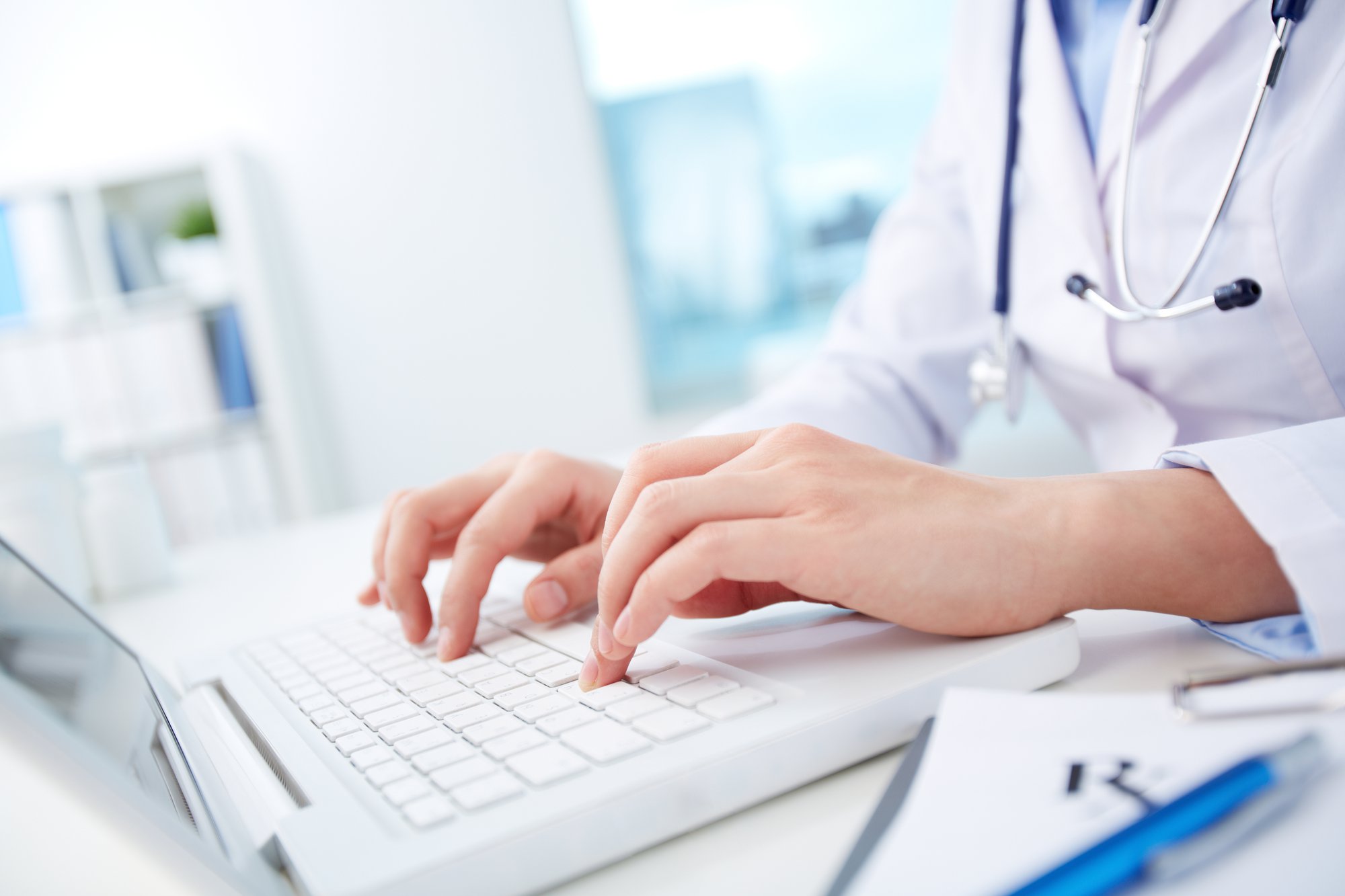 If you wish to advance your career even further you have the option of going for a doctoral degree in nursing, such as a DNP (Doctor of Nursing Practice) or a Ph.D. (Doctor of Nursing Philosophy). Both are terminal degrees, offering the highest level of training in the field. A DNP is a practice-based doctorate for registered nurses who want to advance their studies as an APRN, while a Ph.D. is more research-oriented and it's aimed at aspiring nurse scientists and scholars.
Most doctoral programs require a Master of Science in Nursing or a Bachelor of Science in Nursing. A full-time post-master's doctoral program will take one to two years of full study to compete.
Can You Work While Earning Your Nursing Degree?
Sometimes you simply cannot devote 100% of your energy to nursing school. You have to spend time with your family and loved ones, or maybe you have other responsibilities that make it impossible for you to quit your job and start studying full time. So, you find yourself wondering: is it even feasible for you to go back to nursing school while still maintaining a job?
It sure isn't going to be easy as both work and school are major commitments, but proper time management, careful scheduling, and choosing the right school will make it possible for you to enroll in a program that will help advance your career. Not everyone has the luxury to take some years off for school with no stable source of income, so, explore some essential tips that will help you balance working full time and meeting the demands of nursing school.
You might worry that while juggling work, family, and school responsibilities you simply will not have enough time to study. Truthfully, it is harder to focus and find motivation after a long day at work but it can be done. You need to come up with a plan of action, to prepare yourself mentally, and to figure out what works for you. We are here to help you through the process. Read our post on how to effectively study while holding down a job in order to make the best out of both experiences.
However, keep in mind that the educational path you embark on is also a factor that determines how possible it is for you to keep a job. For instance, accelerated programs tend to be more challenging, which might make it harder to divide your efforts between work and school. So, choose your school and nursing program carefully, opting for one that allows you to study at your own pace. That might extend the duration of your studies, but it will get you one step closer to your goal.
From picking a job with a flexible schedule to making sure you enter a nursing program that offers online training (making it more career friendly) there are ways for you to manage nursing school and real life. Overall, it's up to you to find the middle ground that works for you. With perseverance and determination, you'll be able to face everything life throws at you.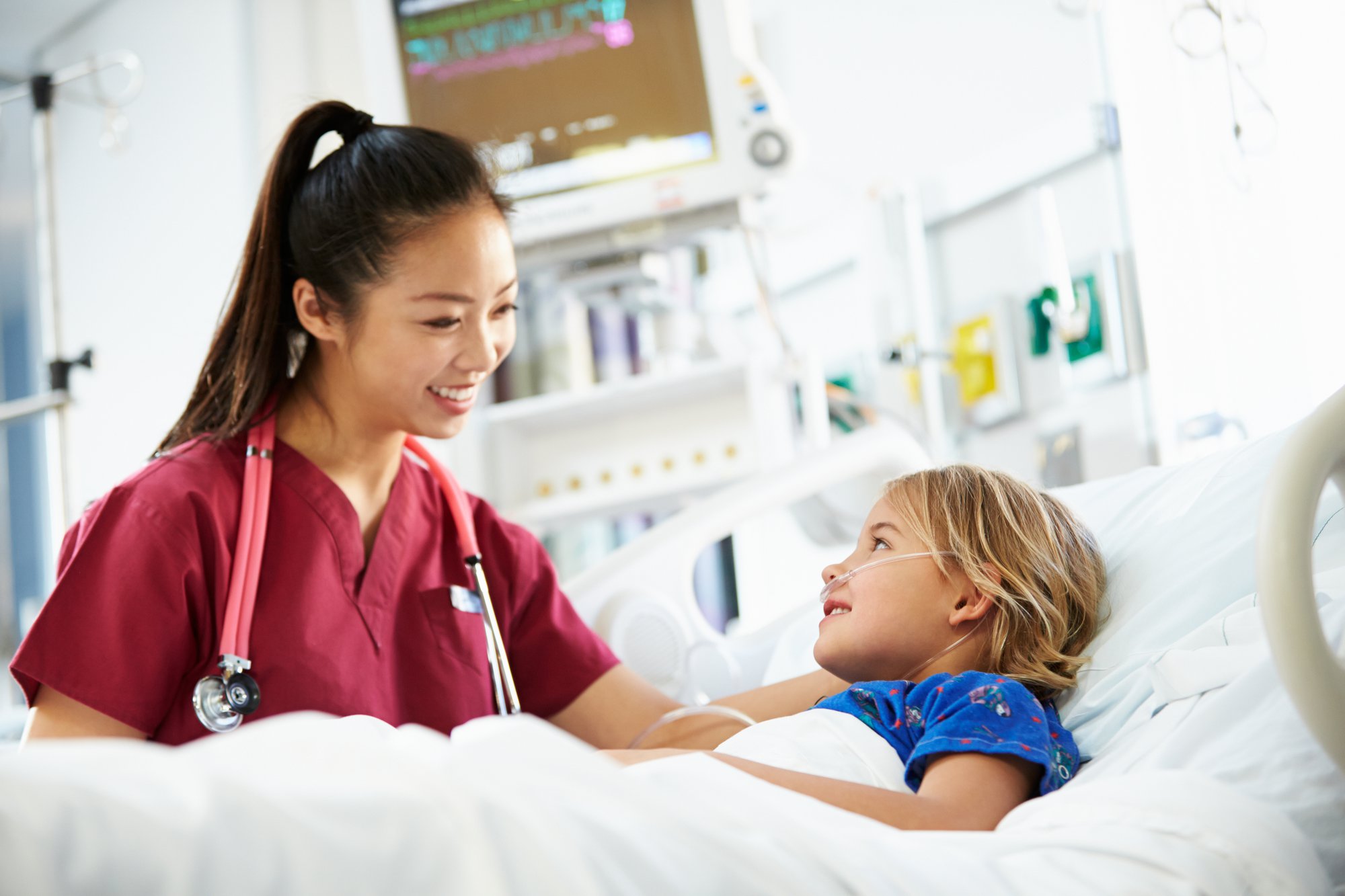 Closing Thoughts
Nursing school is a big commitment regardless if you enroll in a one year LPN program or decide to pursue education up to a master's or doctoral level. In the end, the decision of what educational path you're going to pursue is in your hands and you need to make the choice that best aligns with your career goals, available time, personal responsibilities, and individual needs. Choose the pace of learning that works for you. Just never give up on your desire to help others by becoming the best-registered nurse you can be.