Getting a Nursing Degree While Working: Is It Possible?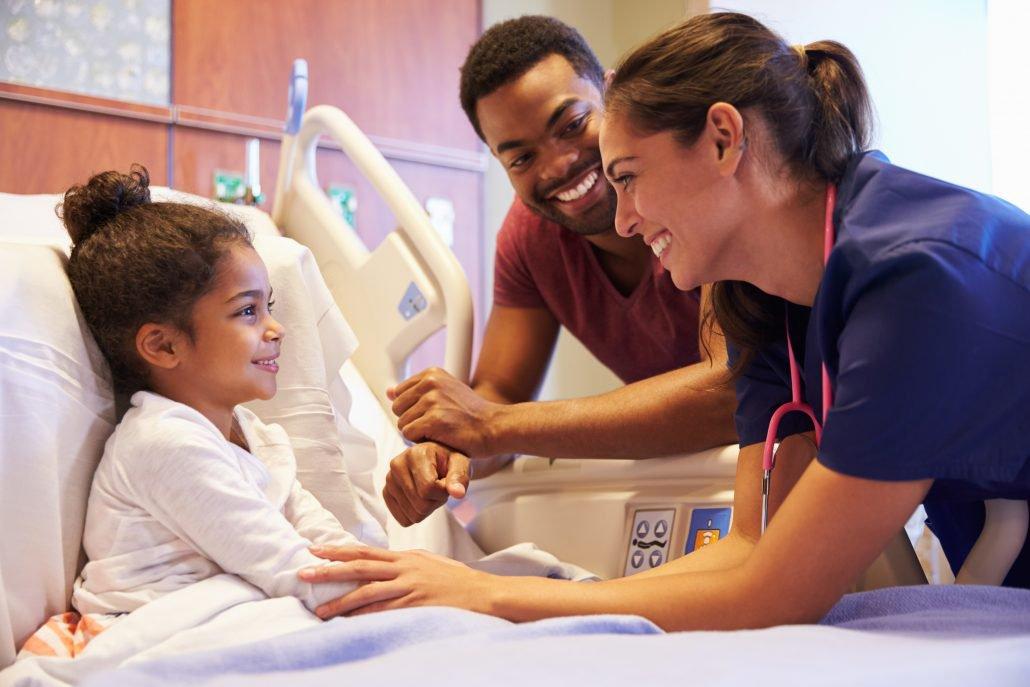 By: Yvette Ross, MSN, MBA, RN, Dean of Nursing
Remember the circus act of balancing plates on sticks? Well, pursuing a nursing degree while working can be just as complex. Because work and school are major commitments, proper time management, and scheduling are vital to your success. It is also equally important to have in place contingency plans for any unforeseen obstacles that may arise.
Start exploring the feasibility of attending nursing school while working by following these steps.
1. Look for Flexible and Part-Time Nursing Programs
Begin by researching nursing programs that offer the greatest amount of flexibility for working adults. There are several types of pre-licensure Registered Nurse (RN) programs:
Diploma RN programs are the shortest, with 4 semesters of studies, but are not as prevalent as the others.
Associates Degree Nursing (ADN) programs require 5 to 6 semesters of school attendance. Some offer instruction year-round while others operate on traditional Fall/Spring academic calendars.
Bachelor of Science in Nursing (BSN) programs are normally 8 semesters long.
LPN/LVN-to-RN associate degree bridge programs shorten time to completion to 2-3 semesters.
Already got your RN license and looking to further your education? Here's why you should consider a flexible online RN-to-BSN program.
2. Create a Support Network for Your Advanced Nursing Education Endeavors
Discuss your desire to become a nurse with immediate family members, i.e. spouse/life partner, children, and parents. Ask for their commitment to your future endeavor in nursing education. You will have less time to spend with these important individuals but will rely, like never before, on their emotional, domestic, and, at times, financial support.
3. Ask for Your Employer's Support
Have an open conversation with your supervisor and/or HR department about advancing your education. If you are employed in a health care setting, ask about tuition reimbursement, balancing work and school schedules, working hours reduction programs, loan forgiveness, and references to others in the organization who have successfully managed simultaneous work and school responsibilities.
Having a flexible work schedule is important during your nursing studies, as your availability might change from one semester to another. For instance, you may have to work fewer hours during exam periods or clinical rotations, therefore, it's essential you maintain an ongoing conversation with your employer so you can adjust your work and school schedules accordingly. Generally, you should research in advance the requirements of the program, so you'll be prepared to make adjustments to your professional as well as personal life.
4. Get in Touch with Your Nursing School / Education Provider
Speak to the nursing department at the school you wish to attend. Ask whether there are limitations to the number of hours per week that you would be able to work and the expectations of the weekly time commitment for school work.
Some schools may have rules preventing you from working while attending school. Clearly understand the requirements for lectures, labs, simulations, clinicals, and personal study. A good rule to follow: for every semester credit hour, approximately 30 minutes of outside preparation are required per week.
5. Explore Funding Opportunities for Your Nursing Degree
Schedule an appointment with a financial aid advisor at the school you wish to attend and explore all available financial assistance options for paying for your education, which might include federal and state grants, federal loans, personal loans, scholarships, and other programs.
TIP: Read our blog post on how to manage your finances as a nursing student.
Make a financial plan that includes any out-of-pocket school expenses, including tuition payments, living expenses, transportation and, possibly, overnight costs of commuting to clinicals that may be far away. Adjust this financial plan based on working full-time, part-time, or not working and evaluate the possibilities.
Another strategy to this end is to make a list of all your personal and living expenses and think about which ones you could temporarily eliminate. It is important to categorize your spending into must have and nice to have and plan accordingly.
Closing Thoughts
The decision to enroll in a nursing program should not be made lightly. Success in a nursing program requires major emotional, financial, and time commitments. However, continuing your education and becoming an RN will have a great lasting impact on your career and life. Rest assured that many students who have come before you succeeded in balancing working with attending a nursing school and it is a possibility for you.
Start the next chapter in your life today.