NURSE PRACTITIONER SALARIES IN THE U.S.: WHAT IS THE AVERAGE INCOME IN EVERY STATE?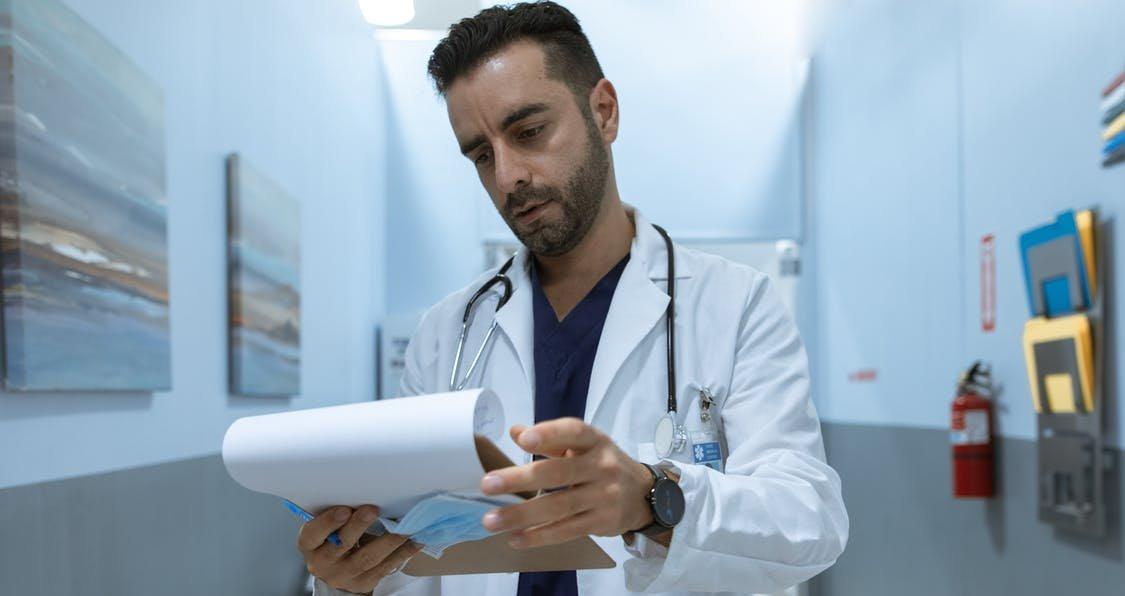 Nurse Practitioners (NPs) are advanced practice nurses who focus on managing people's health conditions and preventing disease. They diagnose illnesses, treat conditions and serve as educators for the population.
Not only does their extensive training allow them to do it up to the highest standards, but also at significantly lower costs compared to physicians. Hence, NPs are increasingly becoming the go-to health care provider for more and more people, with over 1.06 billion visits to their offices every year. Moreover, research shows that turning to a Nurse Practitioner as a primary healthcare partner translates into fewer emergency room visits, shorter hospital stays, and lower medical costs.
Their essential role in healthcare and the immense responsibility lying on their shoulders makes Nurse Practitioners some of the highest-paid Registered Nurses. But is it worth it – from a financial standpoint – advancing your education, pursuing a BSN degree, and then an MSN to become a Nurse Practitioner? How much do NPs make in every state, and how promising is a career as a Nurse Practitioner?
Keep reading to find out.
Is There Demand for Nurse Practitioners?
The demand for Nurse Practitioners is growing exponentially especially as the baby boom population ages and the levels of required specialized care correspondingly increase. The high levels of retirement among nurses also lead to higher demand for specialists in this area.
According to the Bureau of Labour Statistics, the overall employment of APRNs (Nurse Practitioners, Nurse Anesthetists, Nurse Midwives) will grow by 45% from 2019 to 2029.
Simultaneously, a survey conducted by the American Association of Nurse Practitioners (AANP) found that in 2019 alone the number of NPs jumped from 270,000 in January to 290,000 in December. This falls in line with projections formulated by the Bureau of Labor Statistics, which state that over the next decade there will be around 114,900 job openings for Nurse Practitioners. That is exponentially higher than the number of job openings Nurse Anesthetists (5,600) and Nurse Midwives (800) can expect.
The numbers don't lie. With a stringent need for qualified Nurse Practitioners, the demand is on the rise. So if you're considering becoming an NP, now's the time to do it.
Nightingale College is ready to help you go after this goal. The first step towards getting your NP status is pursuing a BSN degree. If you already have an ADN diploma and are a working professional, the best course of action would be to enroll in our online RN-to-BSN program and get your BSN degree in as few as 12 months. This first step towards advancing your education will have a great impact on your professional future.
How Much do Nurse Practitioners Actually Earn?
The very promising job prospects are by themselves a great reason to consider a career as a Nurse Practitioner. But excellent job security is only part of what this profession has to offer.
Generally, the more you advance your education, the higher your chances of securing a well-paying job. Therefore, being advanced practice nurses means NPs are compensated fairly well.
Subsequent to getting your BSN, you will most likely need to obtain your Master's degree in order to become a Nurse Practitioner. An MSN usually takes around two years to complete. The extended time you spend studying is worth it in the long run, as the financial remuneration for this profession is significantly higher than other nurses' salaries.
According to the BLS, Nurse Practitioners' median wage is $111,680, at least $31,000 more than what Registered Nurses make.
Find out how much Registered Nurses earn in every state.
An NPs salary depends on many factors, however: from years of experience to chosen specialization and place of employment, to the state in which they practice.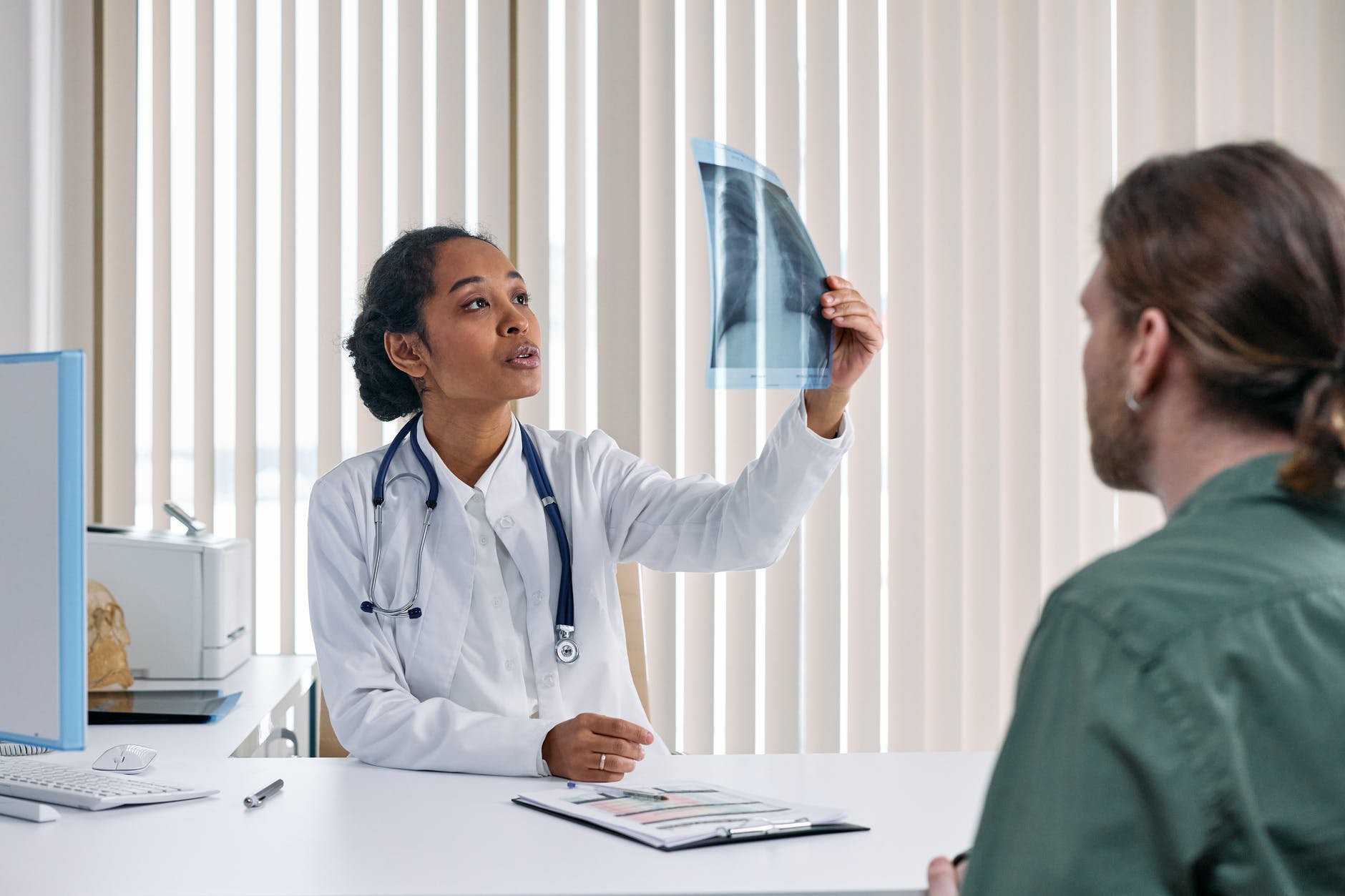 How Much Do Nurse Practitioners Earn in Every State?
While Nurse Practitioners' average salary is $114,560, that number fluctuates depending on the state in which they practice. So, the state where NPs can expect the highest wages compared to everywhere else in the U.S. is California. In the Sunshine State, Nurse Practitioners have a median income of $145,970. New Jersey is the second among top paying states with $130,890 and Washington is a close third. Here, NPs take home around $126,480 annually.
On the other side of the spectrum are Tennessee with an annual salary of $99,370, Alabama, where NPs earn on average $99,790, and Florida, where the median income is $101,060 – lower on the spectrum for NPs, but still a very respectable salary to draw.
If you are considering a career shift towards Nurse Practitioner and would like to know your earning potential based on where you live, we are here to help. Below you will find a list of all 50 states and how much you can expect to earn in each of them.
Nurse Practitioner average salaries in every state*
| | | |
| --- | --- | --- |
| State | Annual Salary | Hourly salary |
| Alabama | $99,790 | $47.98 |
| Alaska | $110,270 | $53.01 |
| Arizona | $117,480 | $56.48 |
| California | $145,970 | $70.18 |
| Colorado | $109,760 | $52.77 |
| Connecticut | $116,780 | $56.14 |
| Delaware | $112,230 | $53.96 |
| Florida | $101,060 | $48.59 |
| Georgia | $106,220 | $51.07 |
| Hawaii | $118,780 | $57.11 |
| Idaho | $113,890 | $54.75 |
| Illinois | $112,060 | $53.88 |
| Indiana | $109,940 | $52.86 |
| Iowa | $107,910 | $51.88 |
| Kansas | $104,530 | $50.25 |
| Kentucky | $102,460 | $49.26 |
| Louisiana | $111,880 | $53.79 |
| Maine | $111,580 | $53.64 |
| Maryland | $115,240 | $55.40 |
| Massachusetts | $126,050 | $60.60 |
| Michigan | $109,150 | $52.48 |
| Minnesota | $118,900 | $57.16 |
| Mississippi | $109,550 | $52.67 |
| Missouri | $106,870 | $51.38 |
| Montana | $114,370 | $54.99 |
| Nebraska | $107,330 | $51.60 |
| Nevada | $119,890 | $57.64 |
| New Hampshire | $112,460 | $54.07 |
| New Jersey | $130,890 | $62.93 |
| New Mexico | $117,050 | $56.27 |
| New York | $126,440 | $60.79 |
| North Carolina | $108,370 | $52.10 |
| North Dakota | $111,070 | $53.40 |
| Ohio | $105,630 | $50.78 |
| Oklahoma | $112,750 | $54.21 |
| Oregon | $118,600 | $57.02 |
| Pennsylvania | $111,560 | $53.63 |
| Rhode Island | $117,300 | $56.39 |
| South Carolina | $101,190 | $48.65 |
| South Dakota | $103,080 | $49.56 |
| Tennessee | $99,370 | $47.77 |
| Texas | $116,700 | $56.11 |
| Utah | $113,550 | $54.59 |
| Vermont | $108,280 | $52.06 |
| Virginia | $109,660 | $52.72 |
| Washington | $126,480 | $60.81 |
| West Virginia | $105,220 | $50.59 |
| Wisconsin | $113,030 | $54.34 |
| Wyoming | $118,810 | $57.12 |
*Data gathered from the Bureau of Labour Statistics.
Where Do Nurse Practitioners Work & How Does That Impact Their Salary?
Their extensive training allows NPs to give primary, acute, and specialty care to diverse populations, based on their specialization. Generally, Nurse Practitioners can find employment in a variety of settings from hospitals to universities. Nonetheless, according to the BLS, the industries with the highest levels of employment for NPs are:
Physician's offices. With over 101,220 job openings, physicians' offices are the most popular place for NPs to find work. Here, they earn on average $111,310 yearly.
General medical and surgical hospitals are responsible for the employment of around 49,920 NPs. The median salary of nurse practitioners working in hospitals is $118,210.
Outpatient care centers employ 18,920 NPs who earn around $123,850.
Colleges and universities. 6,970 Nurse Practitioners work in academic settings and earn a median salary of $108,060.
A Nurse Practitioner's duties range from examining medical histories and performing evaluations to actually ordering and performing different medical tests such as X-rays or lab work. They are also allowed to prescribe medication all over the United States and they hold the right to administer certain controlled medications in most states.
Nurse Practitioners can also choose a specialization and depending on their choice, the wages they earn will also vary. Some of the most popular areas of certification include:
General Nurse Practitioner
Family Nurse Practitioner
Adult-Gerontology Nurse Practitioner
Psychiatric Nurse Practitioner
Pediatric Nurse Practitioner
Acute Care Nurse Practitioner
Women's Health Nurse Practitioner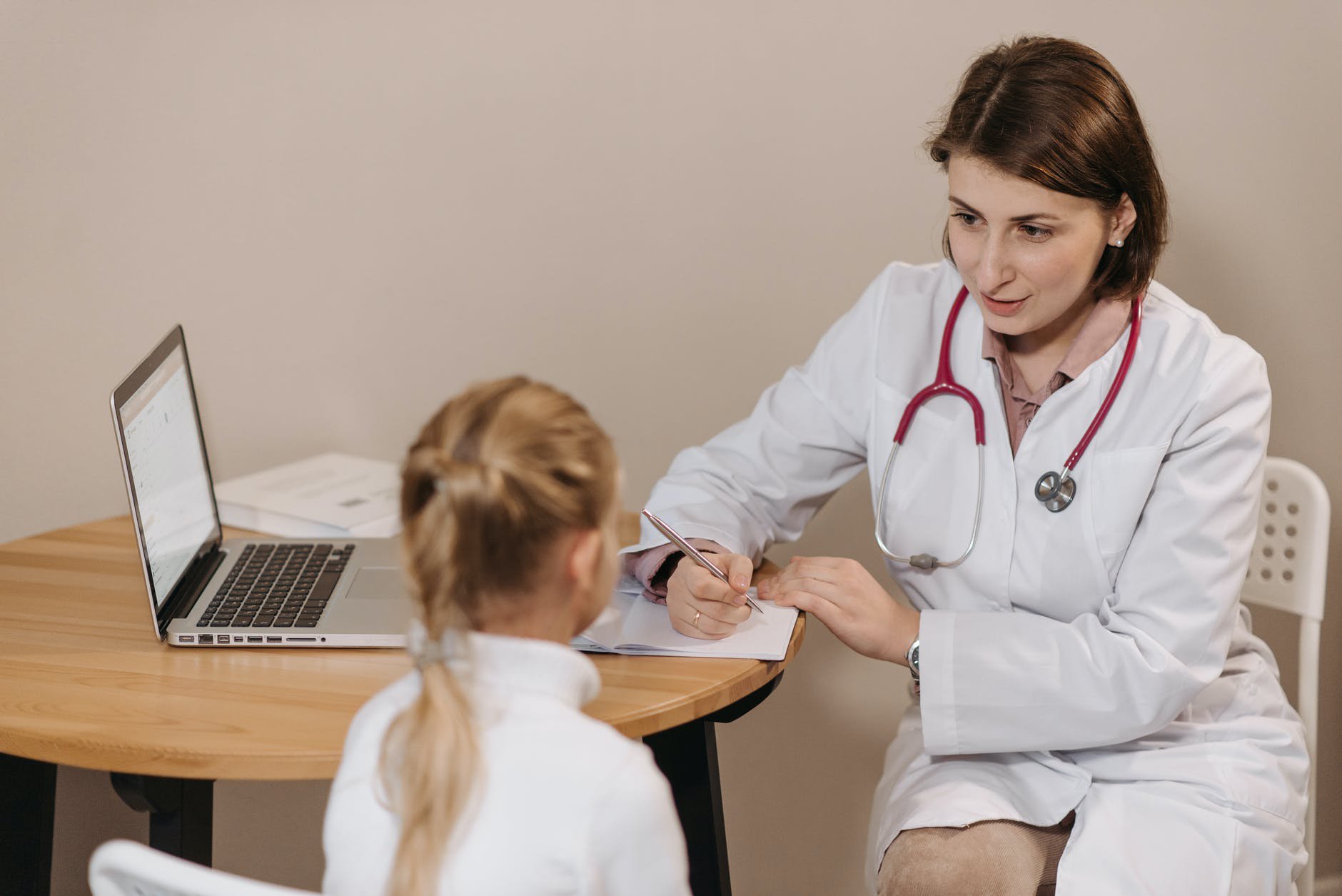 According to a survey conducted by the American Association of Nurse Practitioners (AANP), in 2019, the most sought-after specialization for Nurse Practitioners was Family NP, with an interest rate of over 65%. Adult NP was the second most desired certification, with a 12.6 interest rate, followed by Adult-Gerontology – 7.8% and Pediatrics, with almost 4%.
Findings from the same survey showed that Nurse Practitioners who specialize in Psychiatric Mental Health earn the highest median base salary – $125,000. At the same time, earning around $70 per hour, Emergency NPs reported the highest median hourly rate.
What Does Getting Your MSN Mean for Your Earning Potential?
The great demand for nurses makes this field very competitive in terms of remuneration. Granted, the more you advance your education, the higher your salary. So, getting your Master's Degree in Nursing (MSN) is a great investment in your professional future and earning potential, as MSN-prepared nurses, like Nurse Practitioners, earn more than their BSN-trained counterparts. They also have access to more job opportunities, more flexible schedules, less stressful career options and a higher chance of securing management, research, or leadership positions.
Curious about the impact an MSN Degree can have on your career? Find out more about how getting your MSN can propel your career – and income – forward.
How Does the Nurse Practitioners' Salary Compare to Others?
Being an advanced practice role, NPs generally earn very competitive salaries, with a median of $114,510. But how exactly does it measure up compared to similar positions? Here's a quick rundown of how much other nurses earn to help you put things into perspective.
Registered Nurses – $80,010 per year
Nurse Anesthetists – $189,190 per year
Nurse Midwives – $115,540 per year
Nurse Educator – $84,060 per year
Find out how much Nurse Educators earn in all 50 states.
Can Nurse Practitioners Increase Their Salaries Even Further?
While a Master's Degree is the minimum requirement for practicing as an NP, it doesn't mean you have to stop there. If you want to increase your income, you can get certified in one of the more highly compensated areas, such as psychiatry. Pursuing additional certifications can definitely lead to an income boost.
As an NP you will likely have to complete continuing education courses every few years to ensure you stay at the top of your field. By fulfilling these continuous education courses you make sure you're up to date with the latest practices and your level of expertise is always up to the highest standards of the healthcare industry. And that, consequently, increases your professional value and can lead to better income prospects.
Another sure way is to advance your education even further by getting a DNP, a Doctoral degree in Nursing Practice. The more advanced your education, the more desirable you are in the field.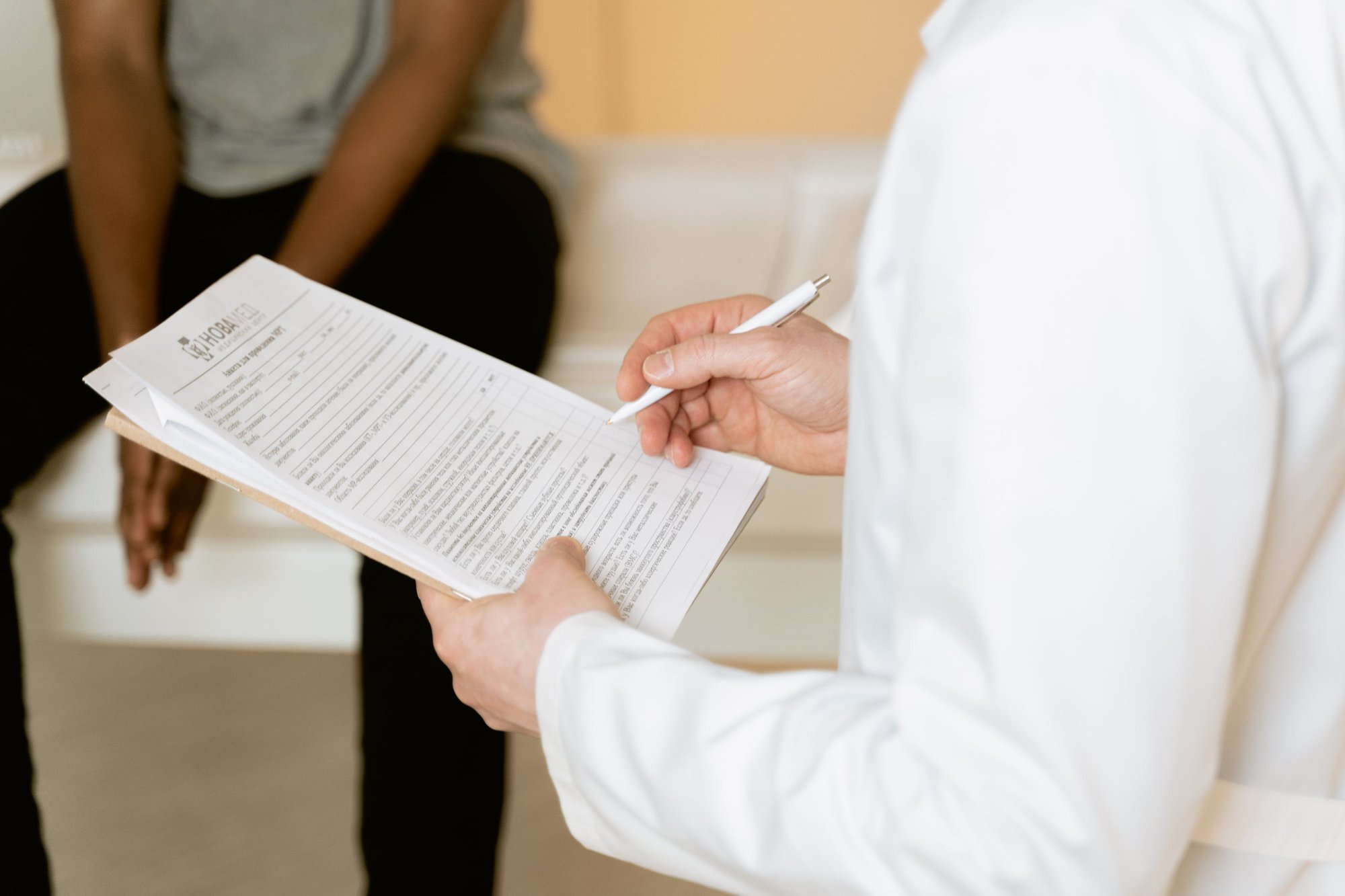 Why Become a Nurse Practitioner?
The benefits of becoming a Nurse Practitioner are manifold and go far beyond the profession's financial rewards. It's a career track that allows for a great level of independence, as in many states NPs have a rather progressive scope of practice and don't require a doctor's supervision. It's also a particularly meaningful nursing experience as NP care is directly linked to fewer emergency room visits, shorter hospital stays, and lower medical costs.
Pursuing a Nurse Practitioner career track is definitely fulfilling and rewarding – financially, personally, and professionally. Does this sound like the right career track for you?
Take the first step towards becoming a Nurse Practitioner by enrolling in Nightingale College's online RN-to-BSN program.