How to Advance Your Nursing Career Path & Create Long-Lasting Job Satisfaction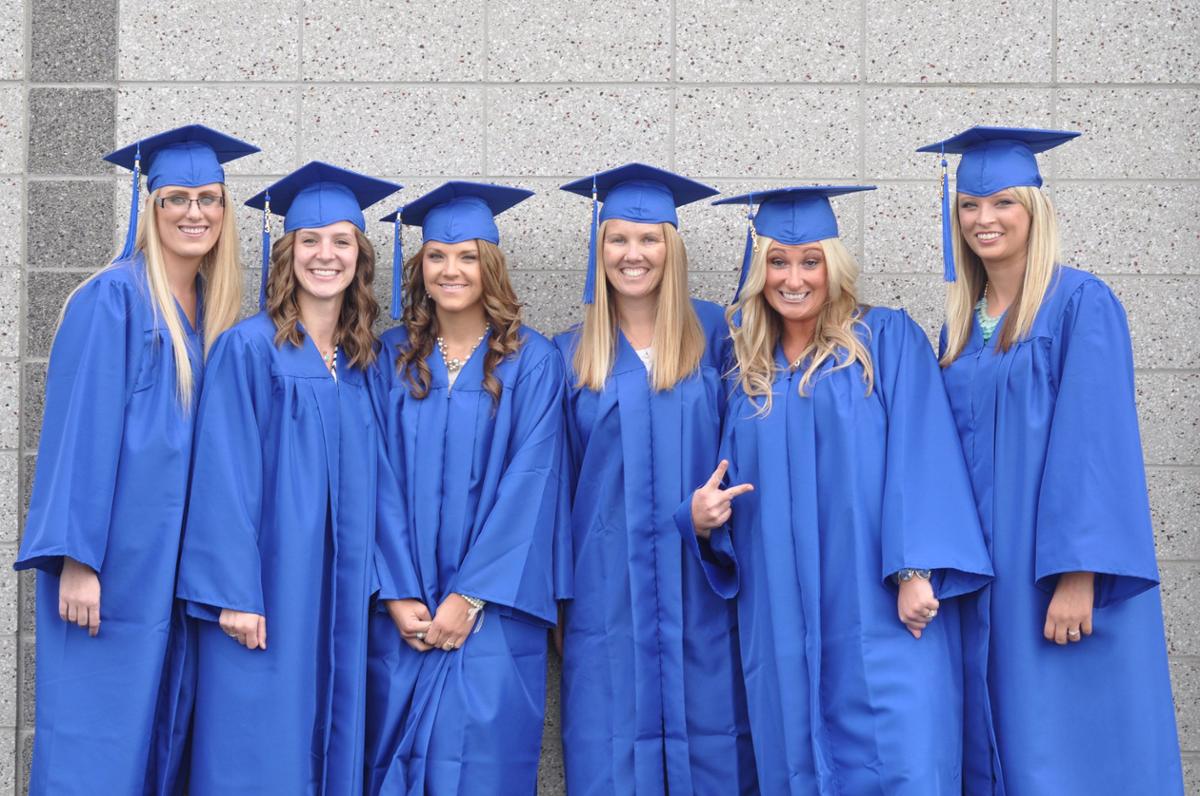 Are you a registered nurse who wants to get better and advance your career? As nursing is a competitive field, basic certifications alone don't really elevate your professional profile anymore.
If you've already mastered your domain, moving forward in your nursing journey is the natural next step and a way to improve your daily processes.
To move up the career ladder, look to further your training and enhance your critical reasoning skills. Education is key, and you should consider it alongside practical experience and networking. There are various ways to achieve that promotion or advance your already acquired nursing skills, and we're going to lay some of the paths you can follow.
What Skills Do You Need to Advance Your Nursing Career?
Leadership Abilities
In your health care setting, you're the leader.
Being a leader makes you comfortable in your role, making it easy to look for improvement opportunities within your organization. Leadership skills come with good critical thinking, the ability to function in stressful situations, and the motivation to evolve constantly in your profession.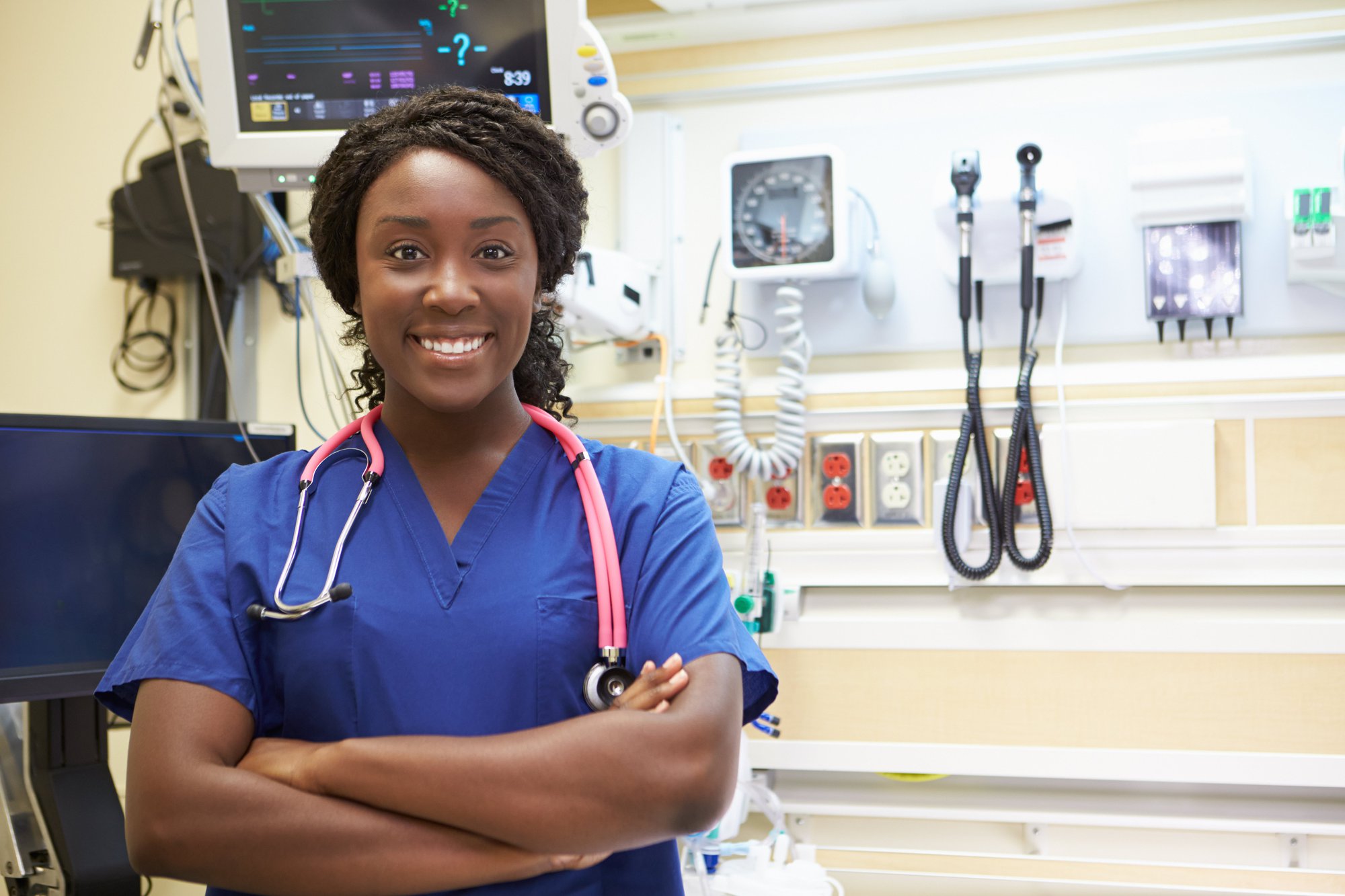 Professionalism
As a registered nurse, cultivating strong interpersonal skills is crucial.
You're dealing with people, so you have to be respectful of your patients' problems and worries, offer them support and maintain a positive attitude every day. Don't forget that confidentiality is an important component of the nurse-patient relationship and being honest is not negotiable.
Ethical Conduct
Ethics are taught in BSN courses, as nurses play a big part in decisionmaking when it comes to their patients.
More than that, your personal image is important. So be wary of what you promote on your personal Facebook page and other social media accounts. Nurses have to present themselves as professionals both on the job and in their personal lives.
Tips to Advance Your Nursing Career
Before moving up in your career, you should first discover where exactly you want to go, or in other words, your nursing goals & aspirations. And consider what is your motivation?
Do you see yourself as a nurse practitioner, a nurse specialist or more like an advanced nurse practitioner? Focus on that path and do everything in your power to achieve it. Here are some things you can do to get going.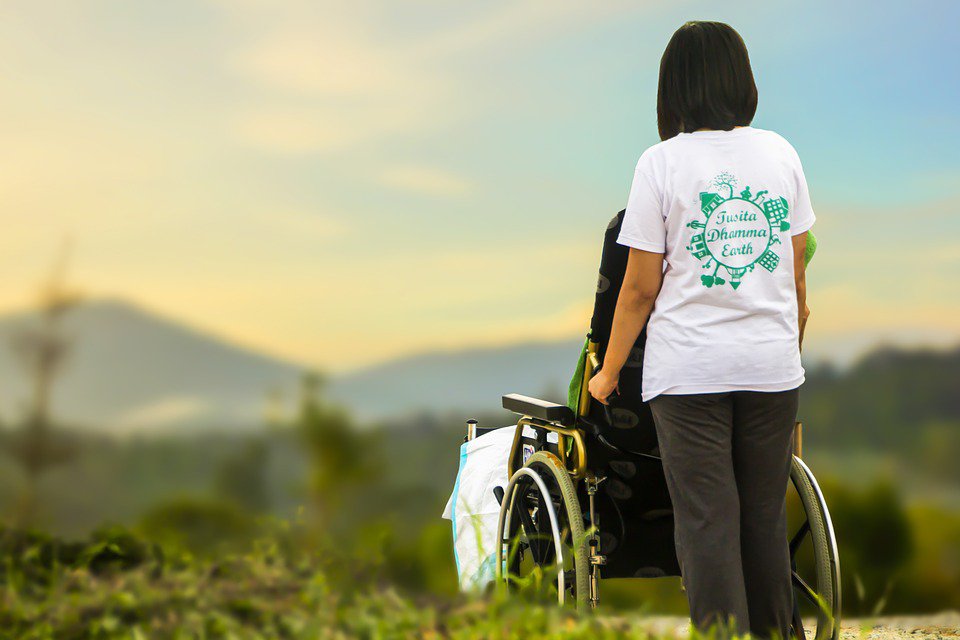 Volunteer for Administrative and Leadership Responsibilities
Volunteering might sound like unpaid work you don't have time for. But this shouldn't be your mindset if you want to climb the nursing career ladder. There is always time for improvement, just as there is always time for making money. Volunteer to gain experience, additional skills and upgrade your CV. Your boss will appreciate your involvement and you'll get to be the first person that comes to mind when it's time for a promotion.
Join Professional Organizations
There are many nursing organizations you can join, general and even specialized. Being a member of a professional organization looks good on your resume and offers you the opportunity to learn from people like yourself, who also want to improve their perspectives and build strong interpersonal connections. The American Nurses Association is one of the organizations you want to join.
Attending conferences is another way of improving your skills and building a network. Conferences will give you the opportunity to learn from experts and keep your options open.
Build a Network
Meeting new people, with whom you can exchange ideas and work experience, is one of the best ways to approach new perspectives. Networking in your health care environment is crucial, but don't overlook the opportunity to gain information from the industry by networking outside of it. You can build a network and make friends by attending workshops, conferences, or participating in webinars with colleagues and people with similar interests.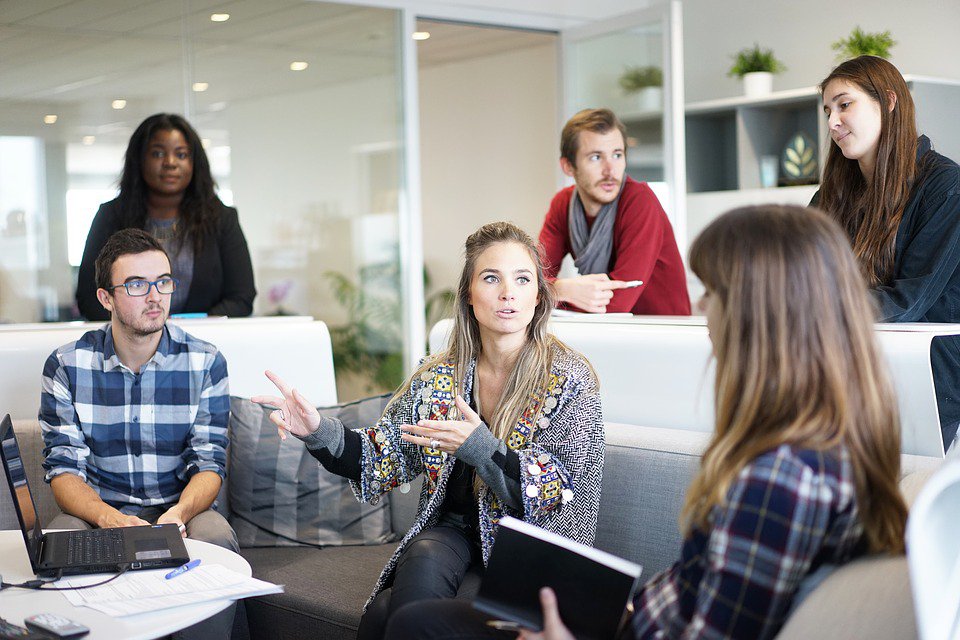 Find a Mentor
Having a role model or even just someone who can pass on their wisdom to you as you start your nursing career can prove to be immensely helpful. Nothing can replace the real-life experience of a more experienced colleague and it's not something you can find in a textbook. Many health organizations pair new and experienced employees from the start, but if this is not the case for your workplace, there's no need to fret.
If you want to become a mentee, first identify a person who you're most comfortable with. Note that it's recommended not to request mentorship from someone with whom you work directly with or report to. Don't be afraid to ask for nursing career advice & guidance from a more experienced, successful colleague – they will be impressed with your motivation and flattered by your proposal.
Further Your Education
Investing in your education takes time, energy and a lot of commitment, but it's extremely important when you want to advance your career. View it as a personal journey that comes with rewards and, eventually, makes you successful.
With each nursing certificate, degree or specialized program, new opportunities will open up to you.
Are you interested in a specific field? Pediatrics, anesthetics or maybe surgery? Consider pursuing additional certifications or taking some specialized courses that will help you stay up-to-date with all the best practices and latest news in nursing.
According to the Medscape Nurse Career Satisfaction Report, not only are RNs with higher qualifications better paid, but they also report higher satisfaction levels in their career. What's more, about 35% of Master-level nurses and 24% of Bachelor-level nurses said they would follow the same career path, while only 6% of respondents with practical nurse training and 10% of associate nurses said the same.
Therefore, your education level plays a crucial role when it comes to your nursing career opportunities and satisfaction levels.
What Education and Training Do You Need to Advance Your Nursing Career?
As a registered nurse, you should already know that nursing is a vocational degree and the Diploma in Nursing or the Associate Degree in Nursing are the certifications you have to begin with. But these basic degrees just don't cut it anymore.
Find out which degrees and courses come in handy if you want to advance your nursing career.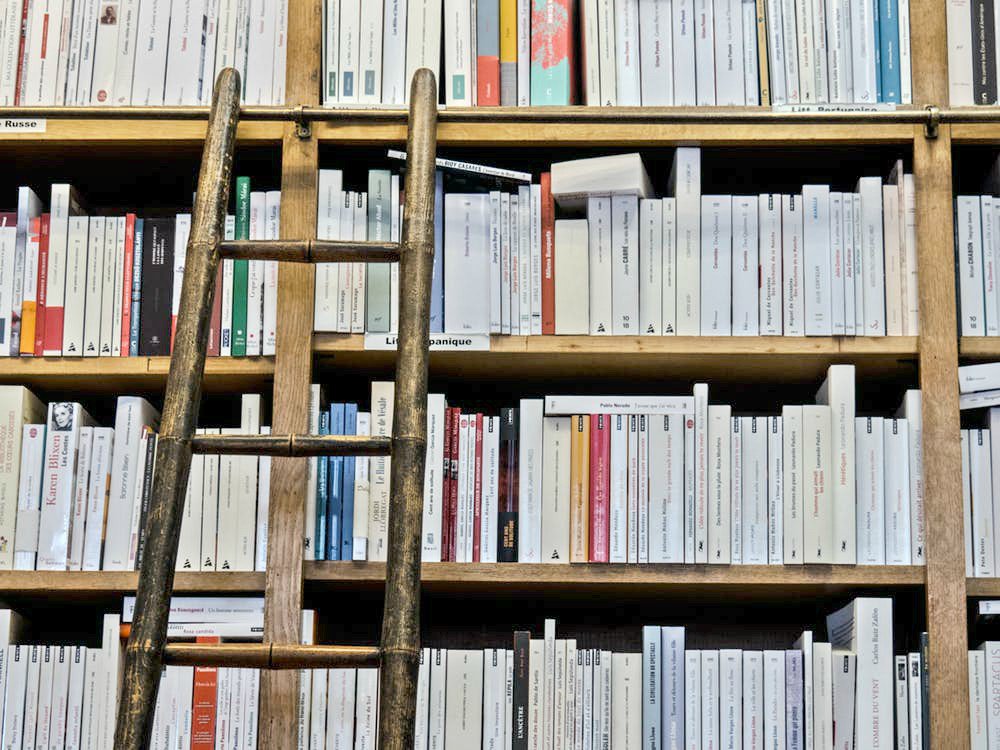 The Bachelor of Science in Nursing
A Bachelor of Science in Nursing (BSN) program is a basic entry-level program for learners without a previous medical degree in nursing education. BSN programs prepare learners for careers as registered nurses in hospitals and long-term care by focusing on critical thinking, leadership skills, and professional development.
These are the essential assets needed for learners to develop the ability to make informed decisions about safe patient care.
A BSN degree is preferred by most nursing leaders and provides the best opportunities in today's job market. It is the first step toward higher-level qualifications such as the Master of Science in Nursing (MSN) and other job roles, described below. As such, a BSN allows you to have more responsibility, enter supervisory roles and earn a higher salary compared to an RN with an associate degree.
There is also a strong initiative to encourage up to 80% of the nursing workforce to gain a BSN by 2020 and some states are also seeking to regulate this through legislation.

If you already have an Associate Degree in Nursing, you may also pursue a bridge program to earn your bachelor's. Many people choose to pursue the ADN program first, so they can enter the workforce, gather experience and go to school later to obtain their BSN in an RN-to-BSN online program.
The Master of Science in Nursing
The Master of Science in Nursing (MSN) is for nurses looking to take their career to the next level and gives MSN-level learners the opportunity to prepare for a nursing specialty in either of these two directions: clinical nurse leader and nursing informatics. You can choose a program that leads to advance practice or nurse practitioner roles. If you're thinking of pursuing an MSN, these are the four advanced practice areas you will focus on:
Nurse practitioner (NP)
Certified nurse anesthetist (CRNA)
Clinical nurse specialist (CNS)
Certified nurse midwife (CNM)
If you decide to commit to a master's degree program, note that'll have a great impact on your nursing career as it will favor new responsibilities and higher pay opportunities.
Post-Registration Courses
Continuing education is a never-ending learning process. To meet this request, the variety of post-registration courses available nowadays is welcomed and encouraged in the health care industry. Post-registration courses in nursing are learning experiences designed to increase the knowledge and job perspectives of registered nurses as they build a path towards advanced nursing practice, administration, and research.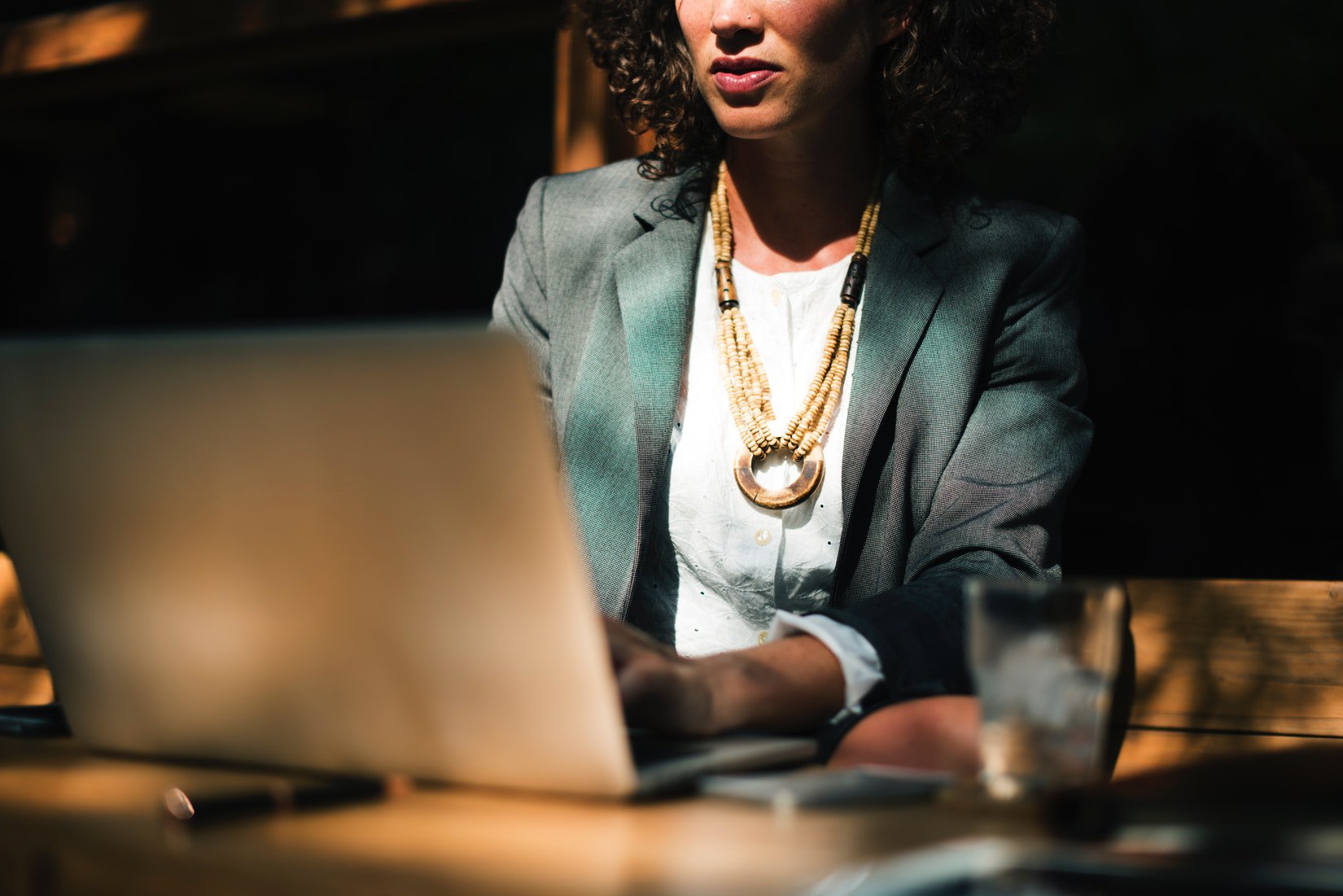 Graduate nurses can take BSN, MSN degrees or courses in advanced clinical practice or other subjects. Health care is constantly evolving. As technology is highly connected with nursing, practicing nurses need to keep up with current technology issues and changing needs of the population through ongoing training.
The completion time of the post-registration programs will vary depending on the program or institution you choose and the course load.
What Job Options Do You Have in Your Advanced Nursing Career Outlook?
Before taking an advanced nursing program such as the BSN or MSN degree, don't be afraid to evaluate your career options and ensure you're making the right choice. The nursing field has a place for every hardworking nurse looking for a rewarding career, at every education level.
Here are some nursing career specialties you should consider when defining your preferred nursing career trajectory:
Certified Registered Nurse Anesthetist
As advanced practice registered nurses, certified registered nurse anesthetists (CRNAs) practice nursing at high standards, with autonomy, respect, and professionalism.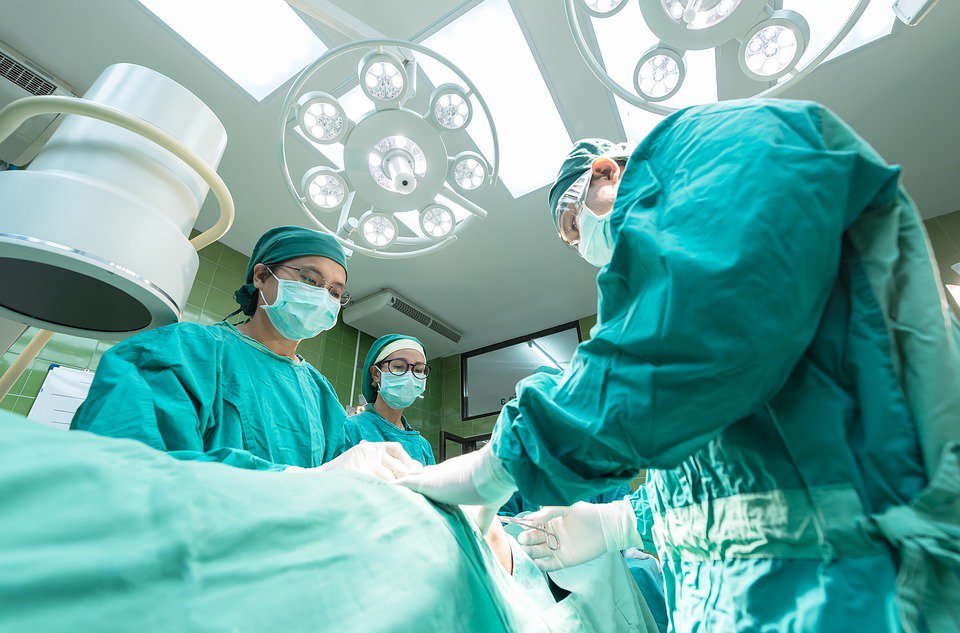 CRNAs can be found in every setting where anesthesia is needed and are responsible for all anesthetic procedures, including drugs and dosage limits and management as well as monitoring the patient's pain levels and vital functions.
This job is categorized as an advanced practice registered nurse (APRN) role because it requires training at a graduate level and advanced clinical training. CRNAs spend around 2-3 more years in school than many nursing professionals, which bring them that high level of precision and autonomy. Moreover, CRNA positions are among the best paid nursing careers.
Nurse Practitioners
Nurse practitioners are among the most advanced nursing professionals, as they have to make more decisions on the spot every day compared to registered nurses. They work closely with physicians and can sometimes replace them in some states with large rural populations and nursing shortages.
If the nurse practitioner specialization seems interesting to you, note that you should prepare for a Master of Science in Nursing (MSN) or even for a Doctor of Nursing Practice (DNP).
Neonatal Nurses
Neonatal nurses are registered nurses certified to care for infants or small children with health complications. Due to the emotional sensitive job that comes with prematurely born infants and anxious parents, neonatal nursing is a difficult field. It requires specialized skills, training, and equipment, as some nurses even offer lactation support to moms visiting and feeding their underdeveloped infants.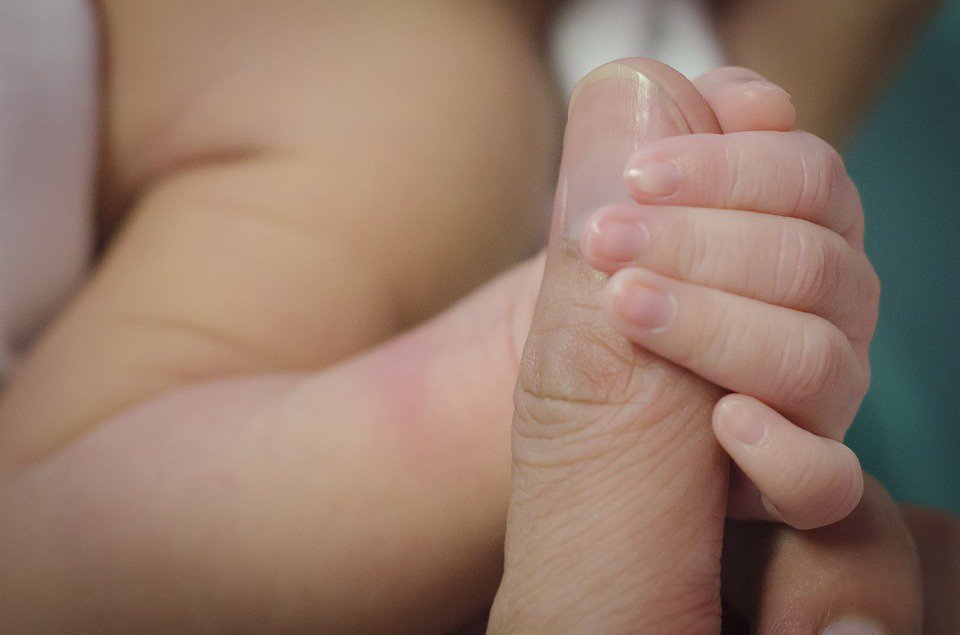 Neonatal nurses must earn at least an associate degree in nursing and pass the NCLEX-RN, but you should know that the BSN degree is becoming the norm in the nursing training field.
Here are some other nursing jobs you should consider if you're thinking of getting an advanced nursing degree: clinical nurse specialist, gerontological nurse practitioner, hematology nurse, certified nurse midwife, psychiatric nurse practitioner and other jobs in specialized areas.
What Job Options Do You Have for Your Advanced Nursing Career Outside Hospital Settings?
Even though nursing has always been associated with the hospital setting and health care facilities, opportunities can also be found in voluntary organizations, local authorities (for work in nursing and residential homes), schools and higher education institutions, prisons, military forces, leisure cruise companies, and private nursing homes. Let's have a look at some of the job roles which can help you advance your nursing career.
Health Care Educator
Health Care educators promote and improve community health by teaching and assisting individuals in adopting healthy behaviors, after collecting and analyzing data. To do that, health educators have to identify community needs before planning, implementing and monitoring designed healthy lifestyle recommendations and policies.
If you'd like to teach and have a passion for health, this could be the career for you. Pursue a job in the health care education if you're not ready to give up your clinical skills, but you also crave variety and love being around learners every day. It's a great way to use your leadership skills and teach new nurses practical and interpersonal skills.
Nursing IT
Are you a techie and health care enthusiast? If you're already a registered nurse then the nursing IT career path could bring the perfect balance for you. You get the opportunity to support the health care benefits and also the technology clinicians use daily.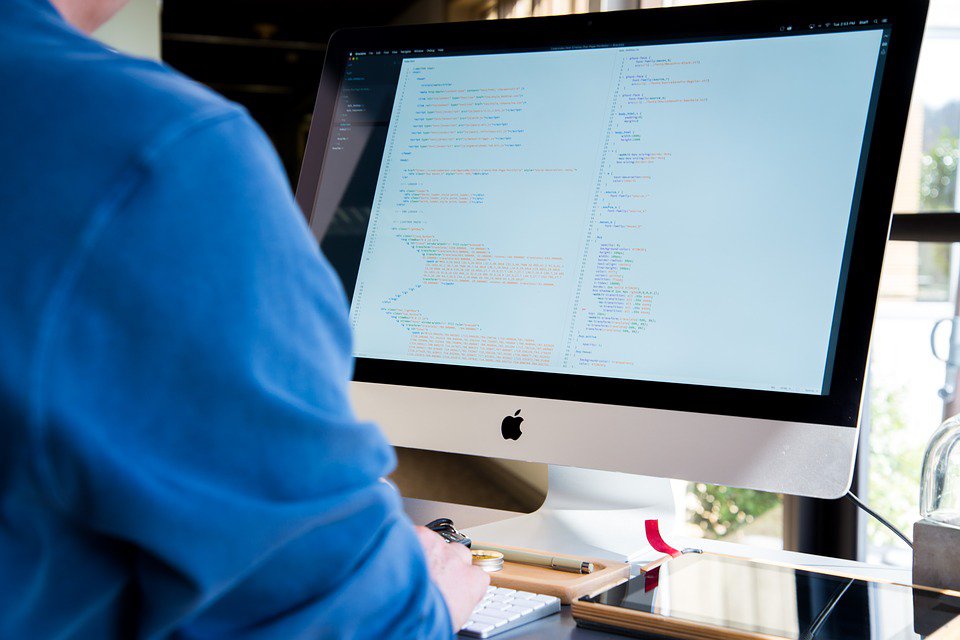 Nowadays, the IT role has a huge impact on patient care and the power to change the field for the better. If you need more reasons to consider this job, keep in mind that registered nurses working in IT earn far more than the standard nursing position.
Medical Sales Representative
Are you looking to ditch the scrubs? Patient care isn't the only way to put nursing skills to good use.
As a medical sales representative, you can enjoy a flexible schedule in the clothes of your choice, while working with all types of people. More than that, you have the opportunity to build a network with other health care professionals and earn a salary that's higher than average.
Corporate Consultant
If you're a registered nurse, you should know that a consulting job allows you to improve patient care not only in your organization but also around the world. That's possible because you help corporations conduct and implement positive change in the health care industry as well as educate providers in a way that inspires them to take action and focus on their patients' needs.
Besides, this is a great job for RNs looking for variety in their daily lives. If you're curious, flexible and open to change, a career in corporate consulting might be a good fit for you.
How Long Does a Nursing Career Last?
In the United States, the average age of retirement for nurses is now sixty-one. Even though the job is physically and emotionally challenging, registered nurses tend to stay more years in their profession. This is mainly because the benefits of the nursing field generally outweigh the disadvantages.
As one of the most respected professions in the world, nursing provides the key link between doctors and patients and it's not uncommon to see patients who interact more with a nurse than with the doctor. As you can safely assume, this is one of the various reasons nurses find their profession rewarding.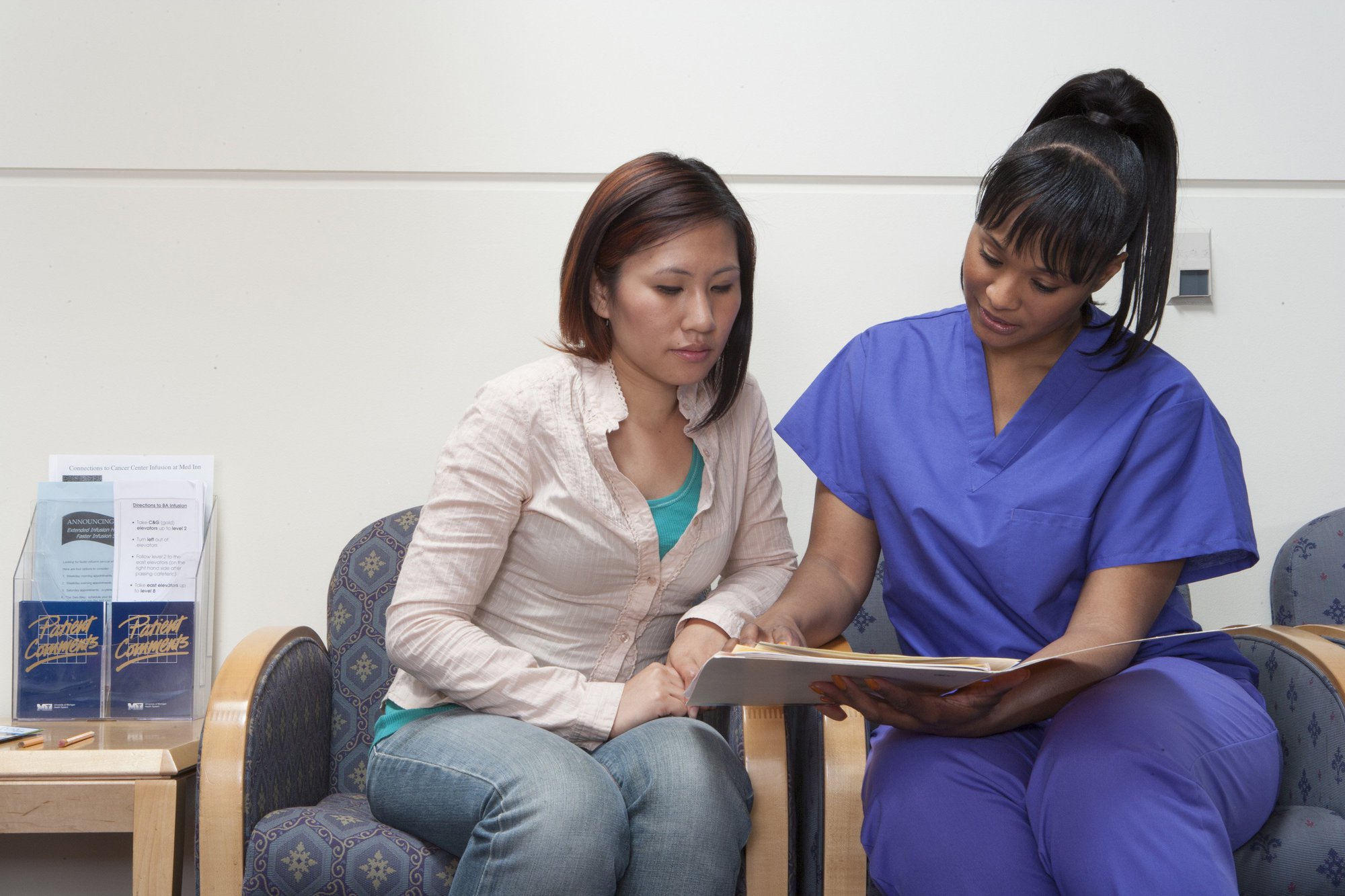 Depending on your level of dedication, your nursing career path can take various turns and your education can be completed in four or even eight years – it really just depends on how far you want to go.
Associate degree programs and diplomas in nursing, which provide entry-level opportunities, usually take two years, while bachelor's degree programs take four years. A bachelor's degree with direct entry typically takes three years.
If you're an aspiring RN and want to earn a bachelor's of science in nursing (BSN), that will take about four years at a college or university, followed by at least two more years if you also want to pursue a Master's of Science in Nursing.
If you're already an RN, you can enroll in an RN-to-BSN program which is geared specifically for RNs who have an associate's degree or a nursing diploma. This path usually takes about two to three years.
Find out more about our RN-to-BSN Program!
Nursing Career Job Satisfaction
According to a 2016 study which looked at the career satisfaction of 10,026 nurses in the US, a whopping 95% of the respondents said that they were satisfied with their career choice. However, RN.com reports that 1 in 3 nurses is currently unhappy with their current job.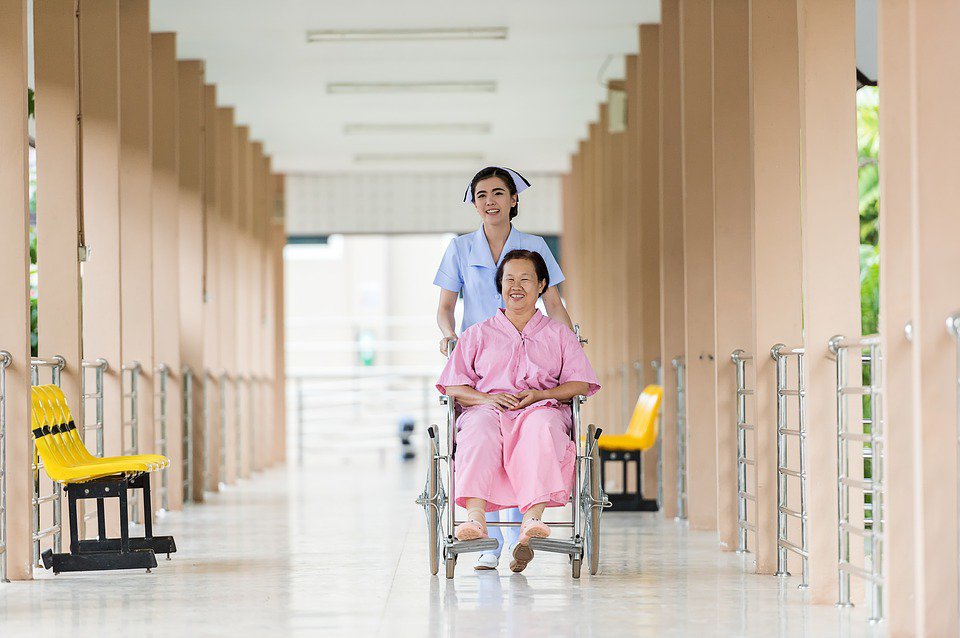 On the flipside, most nurses declare that the most satisfying aspect of their job comes from their patients' gratitude and the relationships they build with them.
Closing Thoughts
As you can see, the nursing field won't bore you.
You have a lot of opportunities and career paths within your reach. What you have to do is decide how far you want to go and then put all your efforts and resources together towards that goal. What path do you think suits you best?
If you're already a registered nurse thinking of taking the next step, check Nightingale's RN-to-BSN Program!