Advancing the Healthcare Field: How to Become a Research Nurse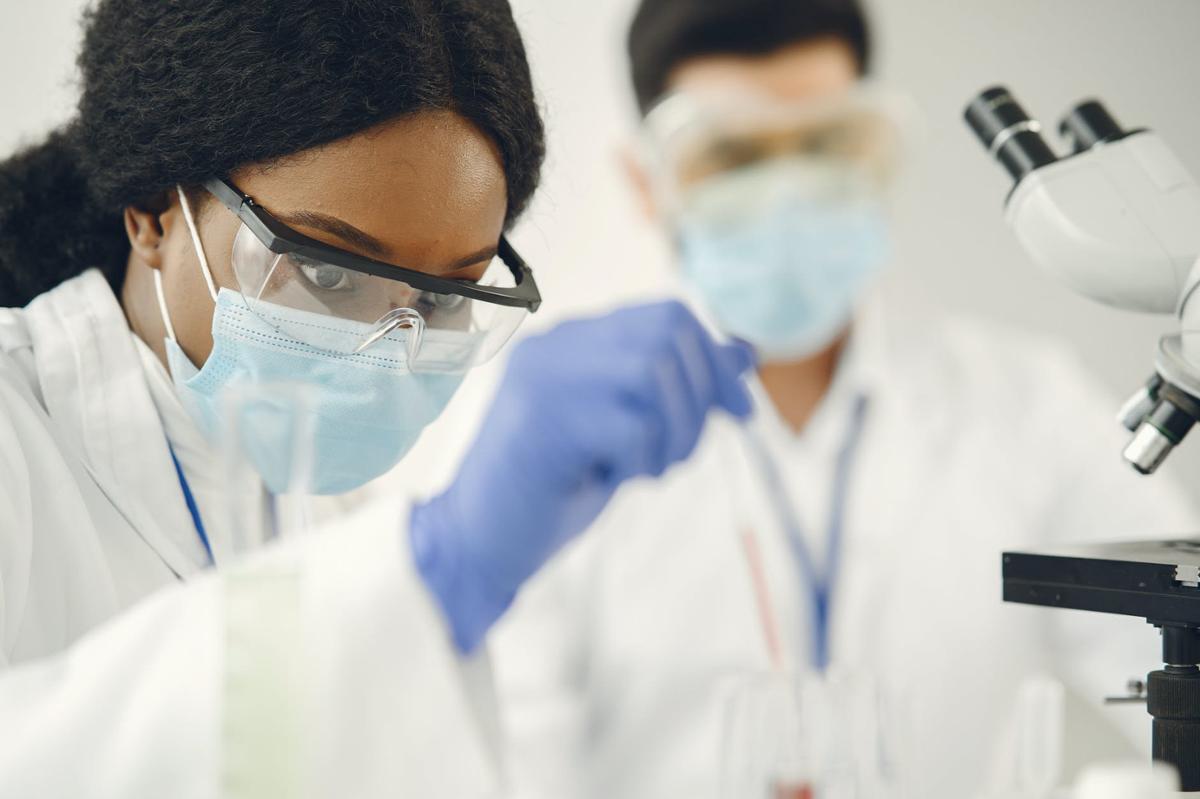 The field of healthcare is evolving at a rapid pace. New digital healthcare technologies are introduced, drug development is being revolutionized, and new methods of providing more proactive, personalized, and convenient care are being used. Clinical research is at the heart of all the developments in healthcare.
Research Nurses are a vital link in the clinical research process. As part of multidisciplinary teams, they combine science and nursing practice to find new and innovative ways to detect, diagnose, treat, and prevent diseases, ailments, and conditions. Their expertise goes towards improving the delivery of care and advancing the future of healthcare.
In this guide, we will break down the Research Nurse role. We'll touch upon everything you need to know about what a job in clinical research implies, how to become a Nurse Researcher, what to expect in terms of salary once you do, and much more.
Let's get started.
What Is a Research Nurse?
Research Nurses are also known in the healthcare industry by other names: Clinical Nurse Researcher, Clinical Trial Research Nurse, or Nurse Researcher. While the name on the job application may slightly differ, the premise of the position is the same. Research nursing is a nursing specialty that focuses on the care of patients participating in clinical studies.
Nurse Researchers are instrumental in developing new medications, vaccinations, and medical procedures by providing and coordinating clinical care to participants. These, in turn, will positively impact millions of other patients in the long run. The quality of clinical trials and evidence-based research relies on Research Nurses; that's why the position requires advanced education and training.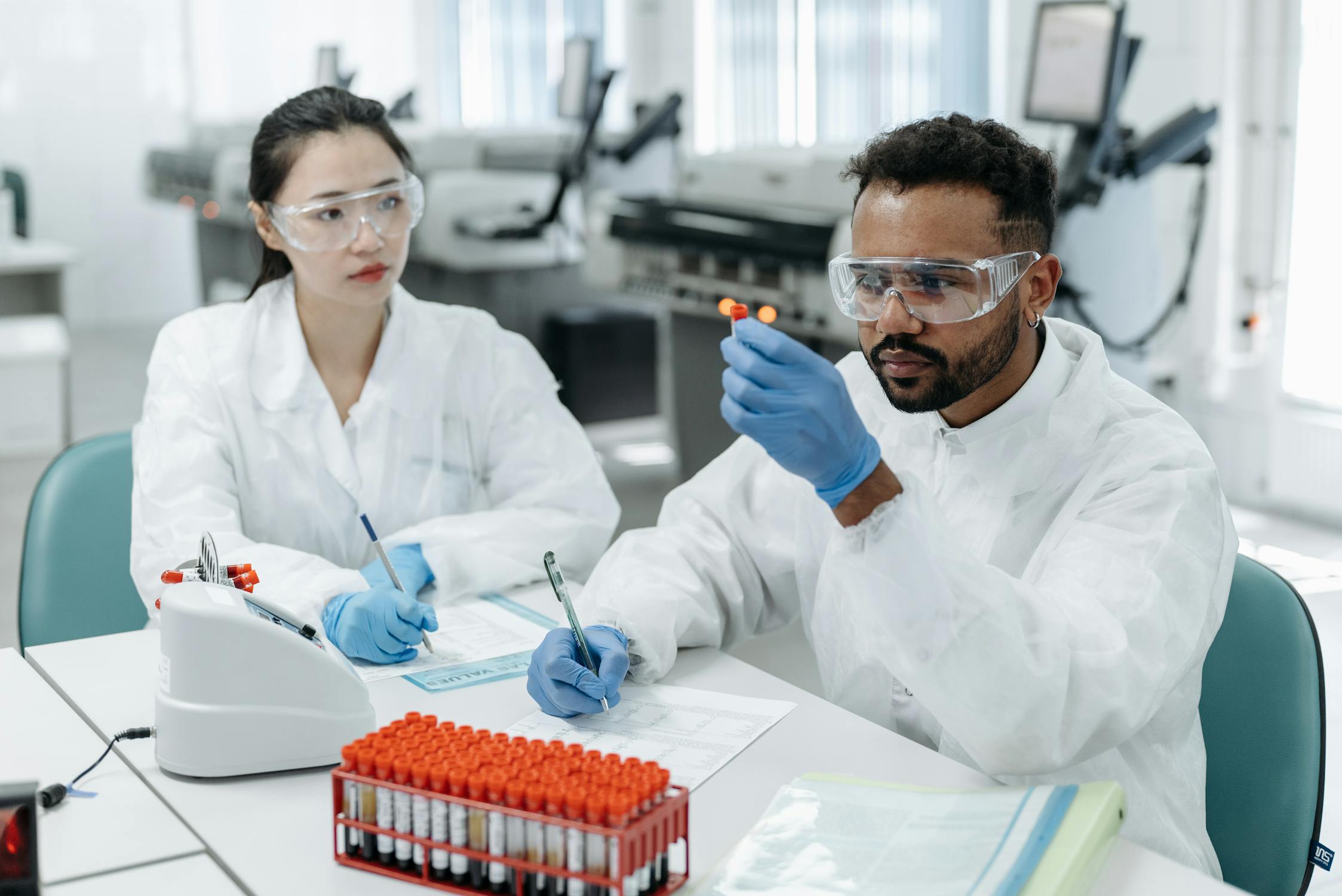 What Does a Research Nurse Do?
Nurse Researchers have a wide range of responsibilities, so it should be no surprise that a Research Nurse's job description is quite extensive and multifaceted. While the gist of the job is that it focuses on research, there are many specific job responsibilities that aspiring Nurse Researchers should be aware of. In this section, we will outline some of the primary duties that Research RNs may perform on a daily basis:
Outlining trial criteria in collaboration with other members of the interdisciplinary research team
Recruiting patients for clinical trials
Ensuring potential participants' eligibility by conducting health screenings determining if the patients are clear of any conditions that could affect the study
Educating the patients about the trial and answering any questions they may have about the study they are about to participate in
Thoroughly explaining to patients the consent process and ensuring that informed consent is maintained throughout the study
Providing clinical care to research participants
Preparing, administering, and monitoring drugs and other treatments to participants
Regularly assessing the participants' state throughout the study by performing diagnostic tests and carefully monitoring their health
Closely observing any changes in the participants' state, looking for both signs of improvement and decline
Documenting all changes and extensively recording all information about the participants involved in the study. Data collection is one of the most critical steps in the research process because research will only be as good as the data.
Keeping records of immediate reactions to drugs or treatments, side effects, and medical histories
Assuring participant safety by following all safety protocols during clinical trials and adhering to research regulatory standards
Providing nursing care should medical emergencies emerge during the trial
Making sure the supplies and equipment are in good shape and fully functioning
Communicating with patients and addressing their concerns
Adhering to ethical standards
Participating in the process of writing grant applications to secure funding
Reporting the findings of the studies. This can imply publishing research articles in nursing journals and presenting results at conferences, meetings, or other professional events.
Collaborating with sponsors, physicians, nurses, and other healthcare team members from different industries, institutions, and disciplines.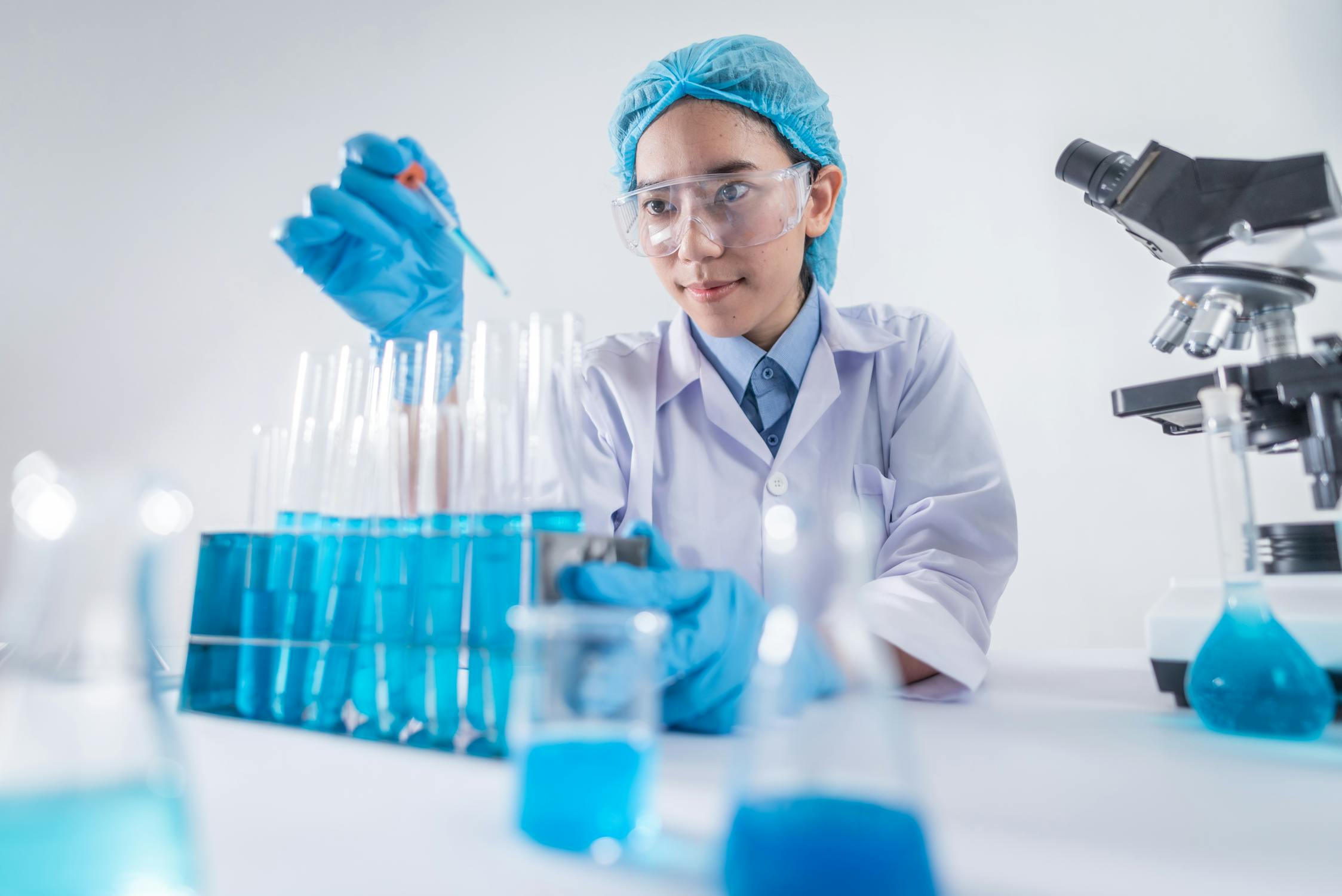 Where Do Clinical Research Nurses Work?
For the most part, Research Nurses will find employment in clinical research settings. These include:
Research units situated in academic medical centers
Research laboratories
Pharmaceutical companies
Medical research organizations
Academic hospitals
Government agencies
Medical organizations
International health organizations
Private and public foundations
Academia
How to Become a Research Nurse?
The process of becoming a Research Nurse can be rather lengthy as it takes at least seven to eight years to earn the credentials that allow you to practice in this nursing role. In this section, we'll walk you through the steps required to become a Nurse Researcher to help you better understand what it takes to start a career in this exciting field.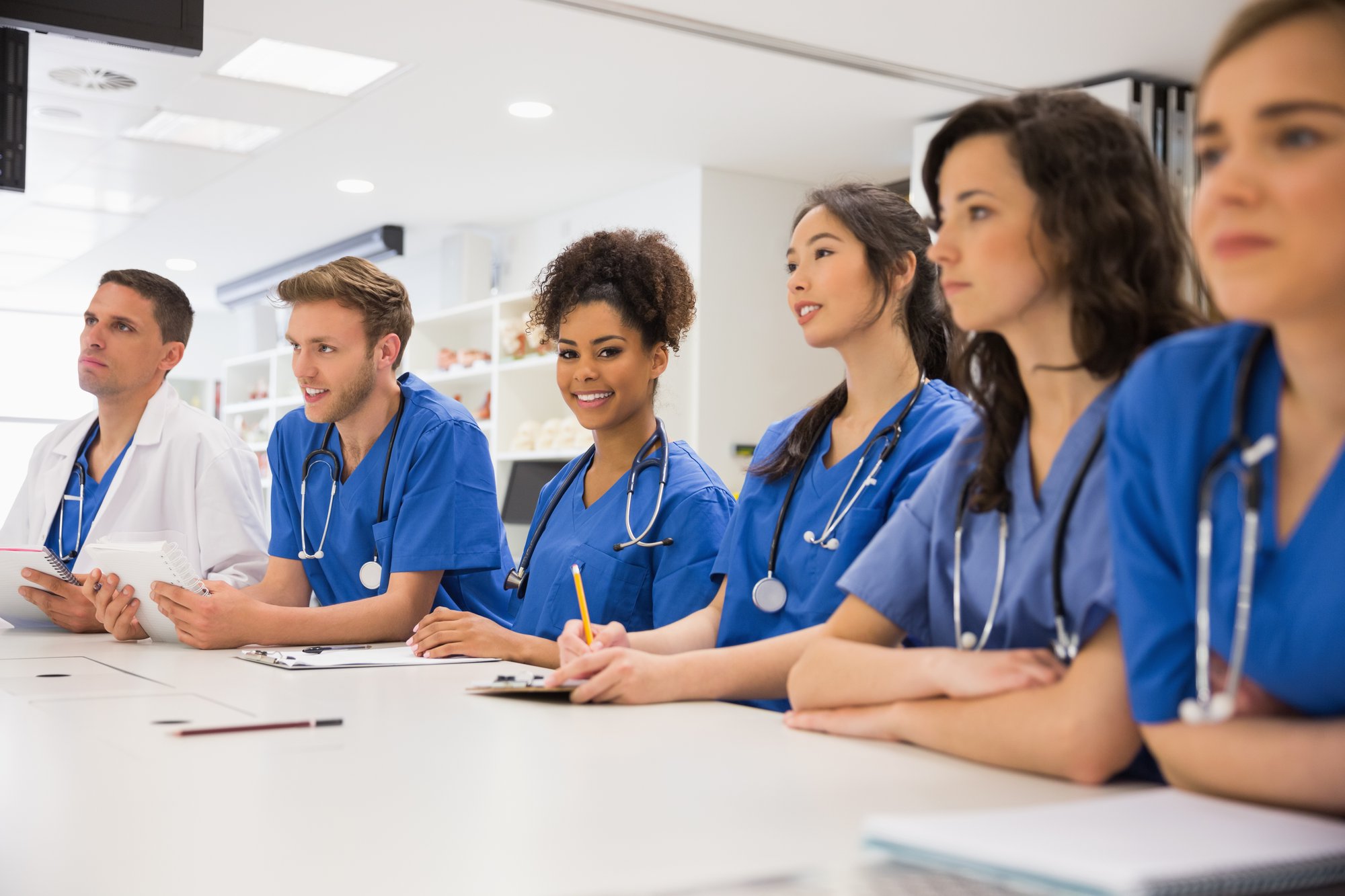 Step 1: Enroll in a Nursing Program
First, as an aspiring Research Nurse, you need to enroll in an accredited nursing program. Two popular options for prospective students are an Associate Degree in Nursing (ADN) or a Bachelor's Degree in Nursing (BSN). Both of these programs result in licensure as a Registered Nurse.
An ADN takes around two years to complete, while you can achieve a BSN in about four years. In order to work in clinical research, you need an advanced degree, so many nurses prefer starting their nursing journey with a Bachelor's program. Nightingale College's BSN program takes as few as 32 months and will equip you with the evidence-based skills and knowledge required to pass the NCLEX-RN and succeed in nursing practice.
If you go the ADN route, you can advance your degree by enrolling in a bridge RN-to-BSN program. Most RN-to-BSNs, Nightingale College's included, take a shorter time to obtain and are specifically designed for working professionals, allowing you to study and work simultaneously.
Step 2: Pass your NCLEX-RN
Once you complete the nursing program, there is one more phase to fulfill before you can assume the Registered Nurse Role: passing the NCLEX-RN exam. This exhaustive five-hour examination has one overarching goal – to determine if it is safe for you to practice as an RN after completing nursing school.
Step 3: Get some work experience
Newly graduated nurses who want to work in clinical research settings should start their careers by gaining hands-on nursing experience. Working bedside for at least a few years is highly encouraged because it equips nurses with practical knowledge and expertise. Other starting-off career paths include research assistant, clinical data collector, or clinical research monitor.
Step 4: Advance your education
Seeking a research nurse career requires advanced degrees such as an MSN or a PhD. While a Master's degree in Nursing is required for most clinical research jobs, a doctorate is not a prerequisite. Nurses interested in research positions may conduct independent research and operate with higher autonomy, hence the need to hold higher degrees.
Step 5: Consider getting certified
Getting certified is a voluntary practice for nurses, but it is highly encouraged. Certification in clinical research will give you a significant competitive advantage and shape you into a better and more respected professional. Some potential certification options for Nurse Researchers include:
The certifications have varying eligibility criteria, so carefully review all the requirements before seeking to obtain this credential.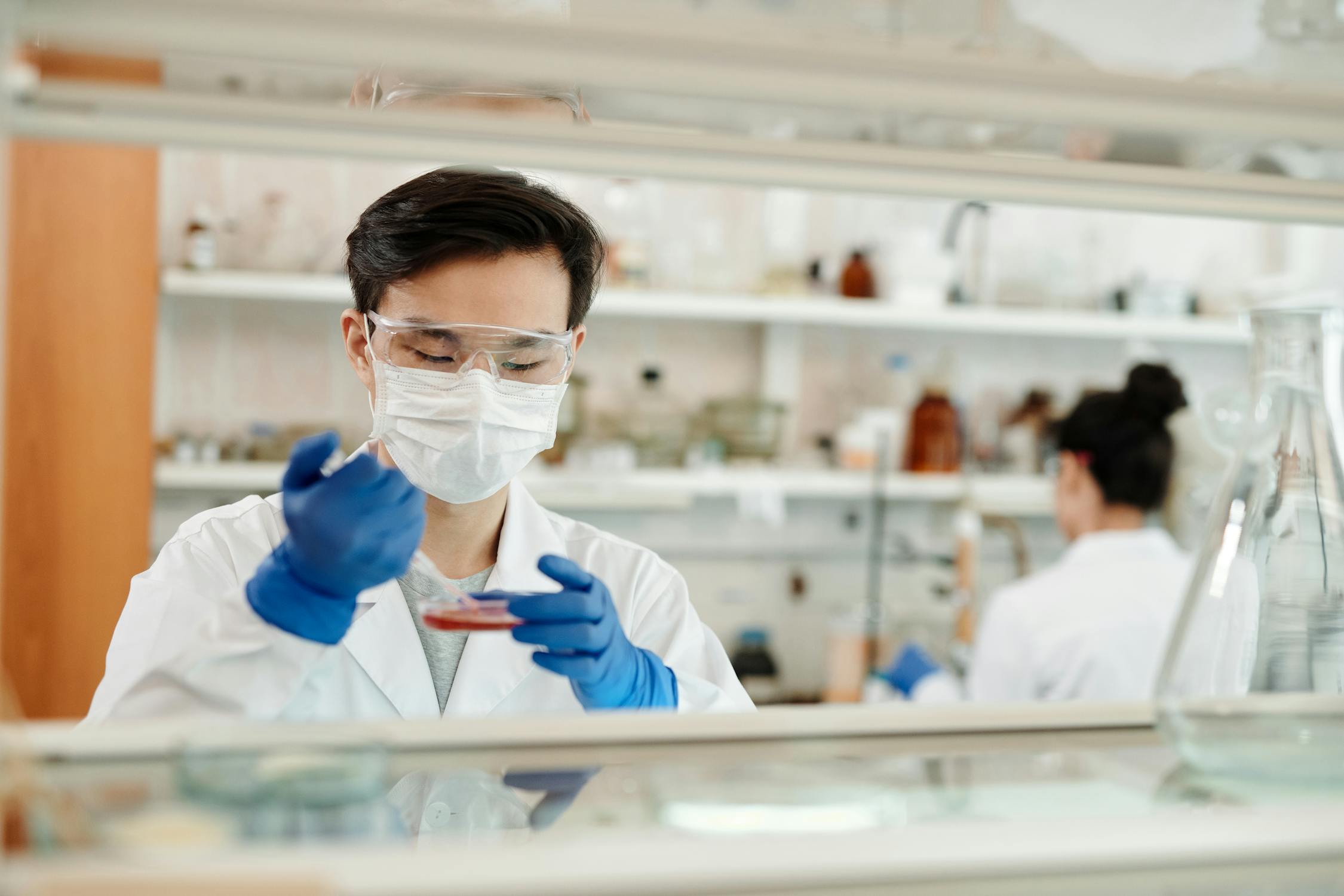 What Is the Salary of a Research Nurse?
There is a high demand for Nurse Researchers, which translates into higher salaries. According to the Bureau of Labor Statistics, as of May 2021, the median annual wage for medical scientists was $95,310. Research Nurses fit into this category as well.
However, we also looked at data from job platforms to get a better understanding of the earning potential of people interested in this career. According to ZipRecruiter data, a Nurse Researcher earns $75,711 a year, with top earners making around $97,000 annually across the United States.
What Is the Job Outlook for Registered Nurses?
Employment projections are bright for Research Nurses. The Bureau of Labor Statistics (BLS) reports that the employment of medical scientists is projected to grow 17 percent from 2020 to 2030, much faster than the average for all occupations. The demand for healthcare research professionals is closely linked to the aging of the population. As the population ages and rates of chronic disease continue to increase, extensive research into treating diseases such as Alzheimer's or cancer, and other problems related to treatment, like resistance to antibiotics, is paramount. And as we have mentioned before, Nurse Researchers play a vital part in helping advance healthcare, making them indispensable to the workforce.
What Are Some Research Nursing Subspecialties?
Research nursing incorporates more career tracks. That's why knowing what jobs are available for nurses aspiring to work in the field is helpful. In addition to the role of the Clinical Research Nurse, other positions may be of interest.
A Clinical Research Coordinator ensures the smooth operation of the clinical trial. They are responsible for delegating tasks, organizing data collection, and ensuring that all safety protocols are followed to the dot.
The Research Nurse Supervisor manages the day-to-day running of the clinical trial. They keep tabs on the research progressing according to a pre-established plan and are often responsible for determining patients' eligibility to participate in the study.
The Principal Investigator is responsible for the big picture and the overall management of the clinical trial. They have a say in preparing, conducting, and administering the study and ensure it complies with federal or institutional guidelines. Principal Investigators are in charge of managing budgets and timelines.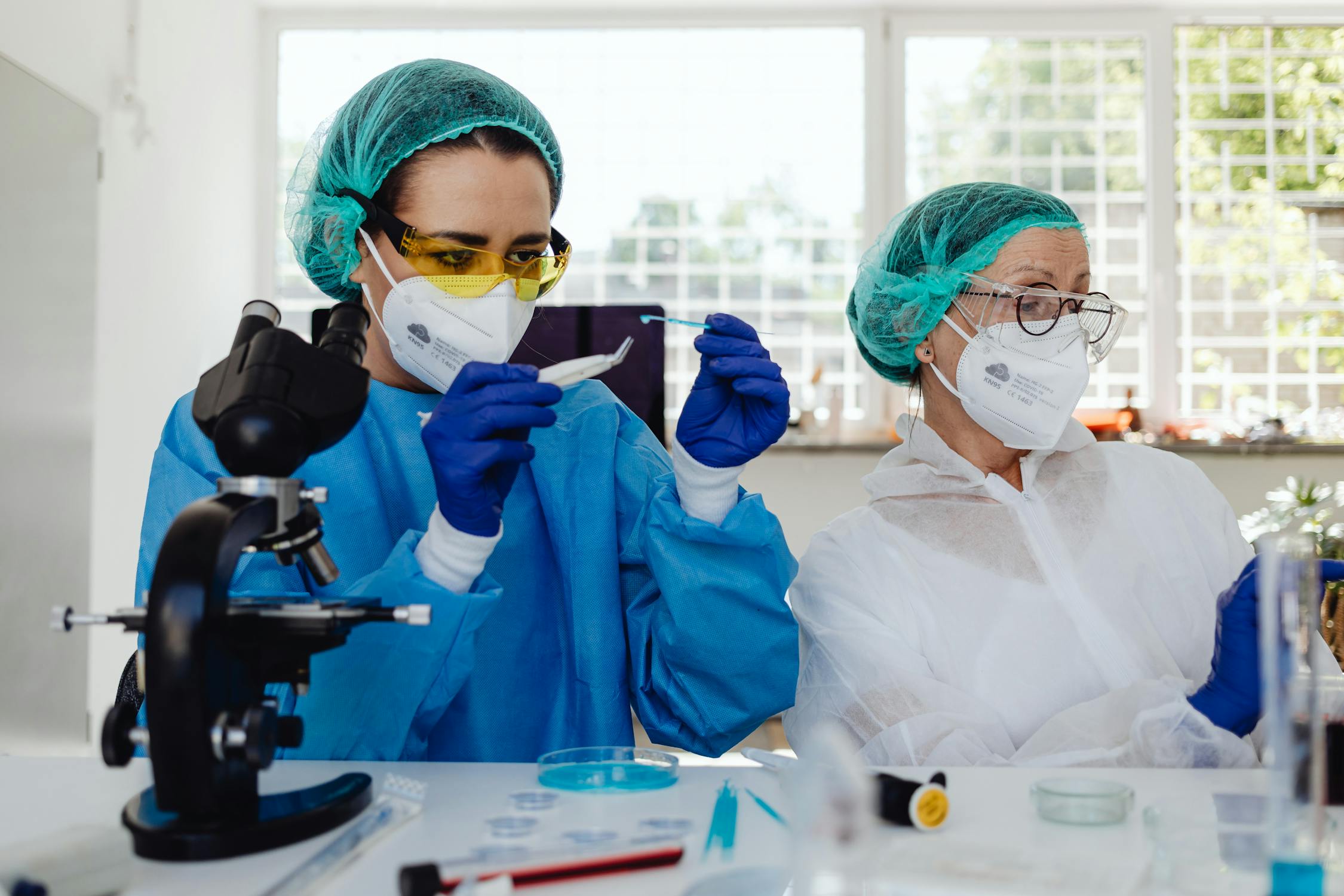 Are You Ready to Start Your Journey towards Advancing Healthcare?
From myriad potential career paths, aspiring nurses can choose one tailored to their interests, personality, educational background, ambitions, and much more. Individuals who want to be part of the bigger picture and advance the healthcare field will find nursing research a wonderful fit.
It is a job that pays well, offers excellent security, and puts you at the forefront of all the developments in the healthcare industry. Getting this career may be lengthy and challenging, but it's equally rewarding. And it starts with a single step: becoming a Registered Nurse.
Enroll in Nightingale College's BSN Program today or advance your education with our online RN-to-BSN Program. Great things are happening in healthcare, and you can help shape them!