Oncology Nursing Career Overview: How to Become & What to Expect for a Career as an Oncology RN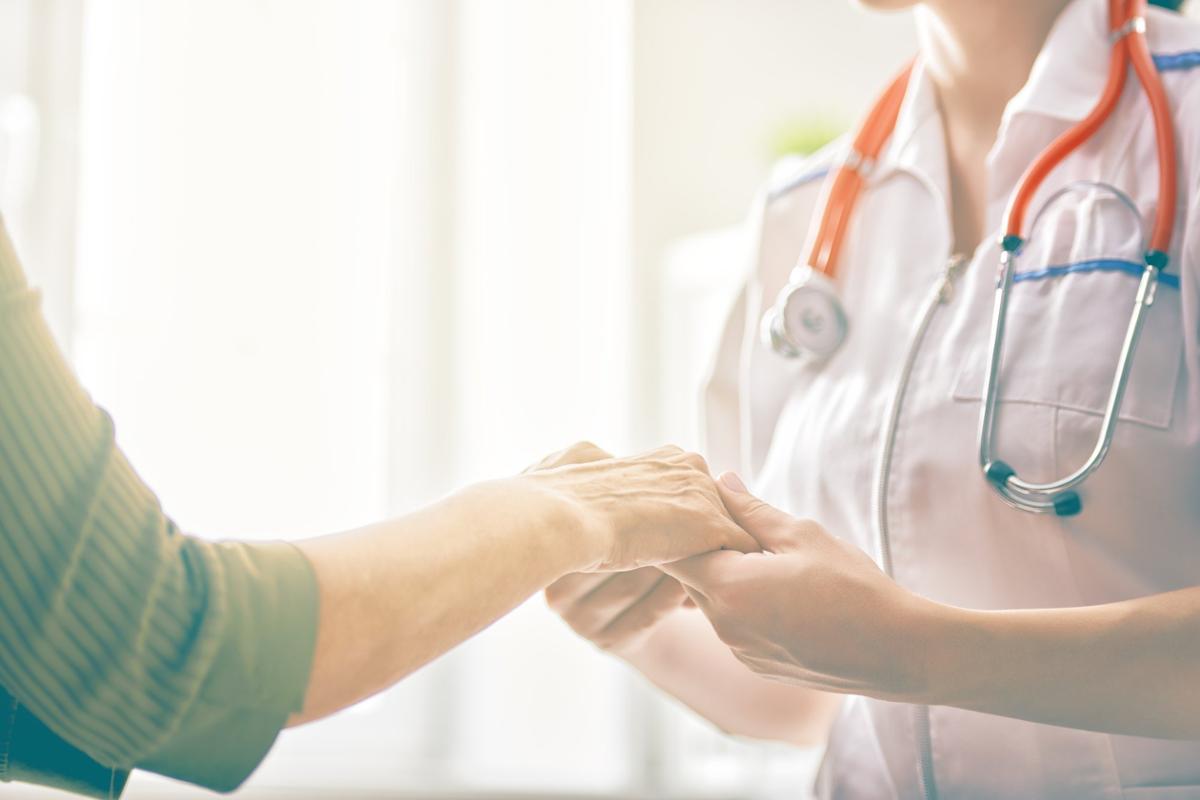 Oncology care is one of the most sensitive areas of nursing. Because of the harrowing nature of the disease, caring for cancer patients requires unmatched fortitude and sensitivity. And that puts Oncology Nurses in a league of their own.
They are there during the highest moments, witnessing survivors get ready to take over the world when they hear the good news. They are also there during the lows, providing impeccable care as the most vulnerable patients and their families face the most ruthless of opponents, an unbeatable disease. And through it all, they keep an unmatched level of sensitivity, compassion, and professionalism. True heroes.
If you want to join the ranks of these heroes, it's essential to have a clear understanding of the subtleties of this critical nursing role. From how to become an Oncology RN to what duties they have and from salary expectations to challenges you may encounter, you'll find answers to all your oncology nursing-related questions in this guide.
Let's get started.
What is an Oncology Nurse?
An Oncology Nurse is a registered nurse specializing in providing care for people with cancer. They are on the frontlines of cancer treatment, helping patients through the most difficult, delicate, or painful moments of their battle with the disease. While bedside care to cancer patients makes up the core of their job, Oncology Nurses also educate people about their disease, symptoms, and diagnosis. On top of everything, working in oncology nursing means they are also a leading source of encouragement and optimism for patients through painful procedures or draining medical tests.
Additionally, Oncology RNs are working with survivors as well as people subjected to the risk of developing cancerous tumors. They serve as a link between oncological patients, doctors, families, and other entities involved in cancer treatment and survivorship.
What Are The Subspecialties of Oncology Nursing?
Even though the profession is narrowly focused on cancer, aspiring Oncology RNs can further specialize within the field. Some oncological nursing subspecialties include:
Pediatric Oncology: For the most part, the types of cancers that are common in children differ from those plaguing adults. So, working as a Pediatric Oncology Nurse, you'll focus on cancers in infants, children, and teens. Caring for children and keeping them comfortable during treatment requires special training and skills; thus you'd have to specialize in pediatric oncology nursing.
Gynecological oncology: This specialty focuses on treating and caring for women with gynecologic cancers, like ovarian cancer, one of the deadliest tumors among women. In a gynecological oncology setting, patients may feel more comfortable relaying their symptoms to nurses rather than busy clinicians, which can improve the quality of care.
Breast Oncology: Receiving a breast cancer diagnosis can feel like the rug is being pulled out from under you. Patients need to navigate through countless tests, life-altering decisions, and treatment options, so they need trained specialists who can guide them through the trajectory of care. Oncology Nurses specializing in breast care are the right professionals for the job.
Radiation Oncology: Radiation treatments are a popular way to treat cancers in today's day and age. Still, there are many nuances of treatment and symptom management regarding treatments involving radiation therapy. Radiation Oncology Nurses determine patients most at risk for treatment-related side effects; they reduce a patient's anxiety about their treatment by providing simple explanations; and provide constant care through daily radiation treatments.
Chemotherapy Oncology: Chemotherapy and radiation are both used as treatments for cancers. Chemo uses special drugs to shrink or kill cancer cells, while radiation uses X-rays or protons. Oncology Nurses specializing in chemotherapy are highly familiar with the subtleties of chemo treatments, making them invaluable to the patient undergoing them.
Surgical oncology: Surgery remains the main way of treatment for patients diagnosed with a solid tumor. How a patient is cared for before and after surgery can make a difference in their battle with the disease. Caring for surgical patients with cancer requires a specific skill set adapted to the needs of this unique patient population.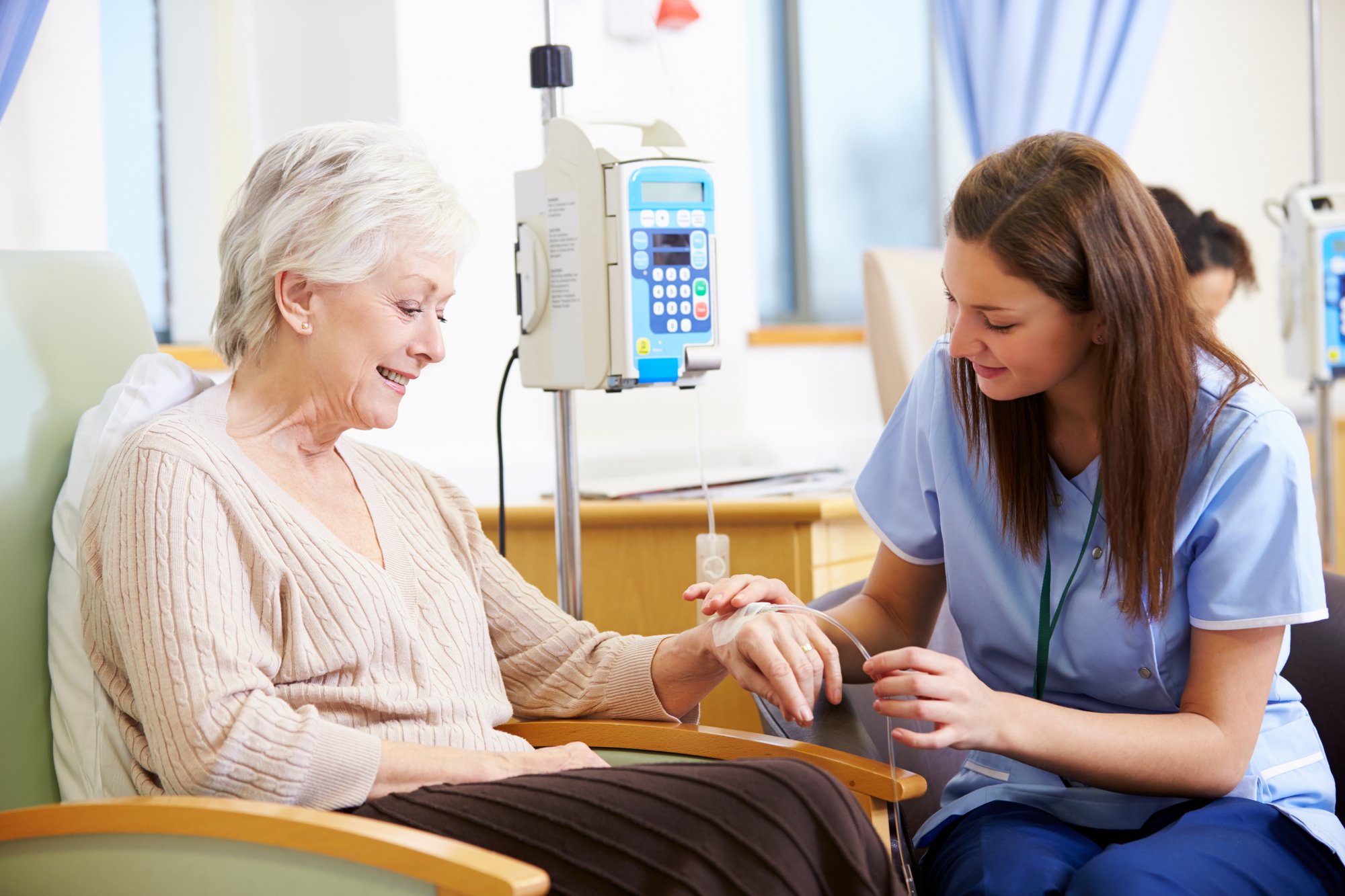 How to Become an Oncology Nurse?
Before choosing a career, it's important to do your due diligence and find out how to become an Oncology Nurse and how long it takes.
The minimum educational requirement to become an Oncology Nurse is Registered Nurse licensure. Thus, depending on your career goals and preferred schooling track, earning the RN credential can take two to four years, which allows you to start practicing in oncological settings.
Let's examine the step-by-step process of becoming an Oncology Registered Nurse more closely.
Step One: Enroll in Nursing School
While their academic paths may diverge along the way, aspiring Oncology Nurses all start at the same point: by enrolling in an accredited nursing program. There are several ways for prospective learners to earn RN licensure: by enrolling in an ADN or BSN program. Both programs prepare you to become a Registered Nurse, but there are some significant differences between them.
An Associate's Degree in Nursing (ADN) takes around two years to complete, while a Bachelor's Degree in Nursing (BSN) is usually completed in around four years. However, a BSN degree is preferred among healthcare employers because this degree provides a more comprehensive education for a future nursing career.
Nightingale College's BSN program is an excellent option for those who want to embrace a nursing career and provide competent care to vulnerable populations. It is structured as a blended program, with online didactic instruction and on-ground supervised field experience. Our program can be completed in as few as 32 months. You can benefit from advanced placement if you've already started your nursing career and are currently a Licensed Practical Nurse (LPN).
Step Two: Gain RN Licensure
The main requirement to gain RN licensure is to pass the NCLEX-RN exam. Once you complete a nursing program (either ADN or BSN), you need to apply for licensure/registration to the nursing regulatory body in your state. Next, you ought to register and pay a fee to take the exam. Once you've completed these steps, you'll be authorized to take the test. And that's when the fun begins.
The NCLEX-RN is an exhaustive five-hour exam that tests the knowledge, skills, and abilities essential to safe and effective nursing practice. It can contain anywhere from 75 to 145 questions, and you'll need to analyze each one carefully – once you submit an answer, there's no going back to the question. After the exam, the official result will be available through your Nursing Regulatory Body within six weeks.
Step Three: Gain Experience in Oncological Settings
Congratulations! With the NCLEX-RN completed, you can start looking for your dream job. Polish up your nursing resume, prepare for interviews and get ready to embark on the next phase of your journey: working as a fully-fledged Registered Nurse. Once you delve into the field of oncology, you'll gain more hands-on experience to complement the knowledge you obtained through nursing school. And that's how you turn from a good nurse to a great nurse.
Step Four: If Applicable, Consider Advancing Your Education to a BSN Level
If you are an ADN-trained nurse and want to advance your degree to the BSN level, enrolling in a bridge RN-to-BSN program is the best option. Mostly, they can be completed online in one or two years, so it's a convenient way to further your education while keeping your job.
Employers increasingly prefer BSN-prepared bedside nurses, so continuing your education will ensure you are one step ahead of the competition when it comes to job searches. But more importantly, a BSN education prepares you more thoroughly to provide quality patient safety and care in diverse areas of care and environments.
Nightingale College's RN-to-BSN program is specially designed for working professionals, allowing them to advance their nursing skills and improve healthcare delivery in as little as 12 months. It's entirely online and career-friendly and it will help you grow as a professional nurse. It's an excellent way to become more marketable and a more competent, better-trained RN.
Step Five: Consider Advancing Your Degree
RN licensure is the main requirement you have to meet to become an Oncology Nurse. However, if you're thinking about becoming an Oncology Nurse Practitioner or wish to specialize in a particular field of oncological care, you'll have to obtain your Master's Degree in Nursing. An MSN degree usually adds at least two more years to the time you spend in school, but it is a mandatory step for aspiring APRNs who want to climb as high on the professional ladder as possible.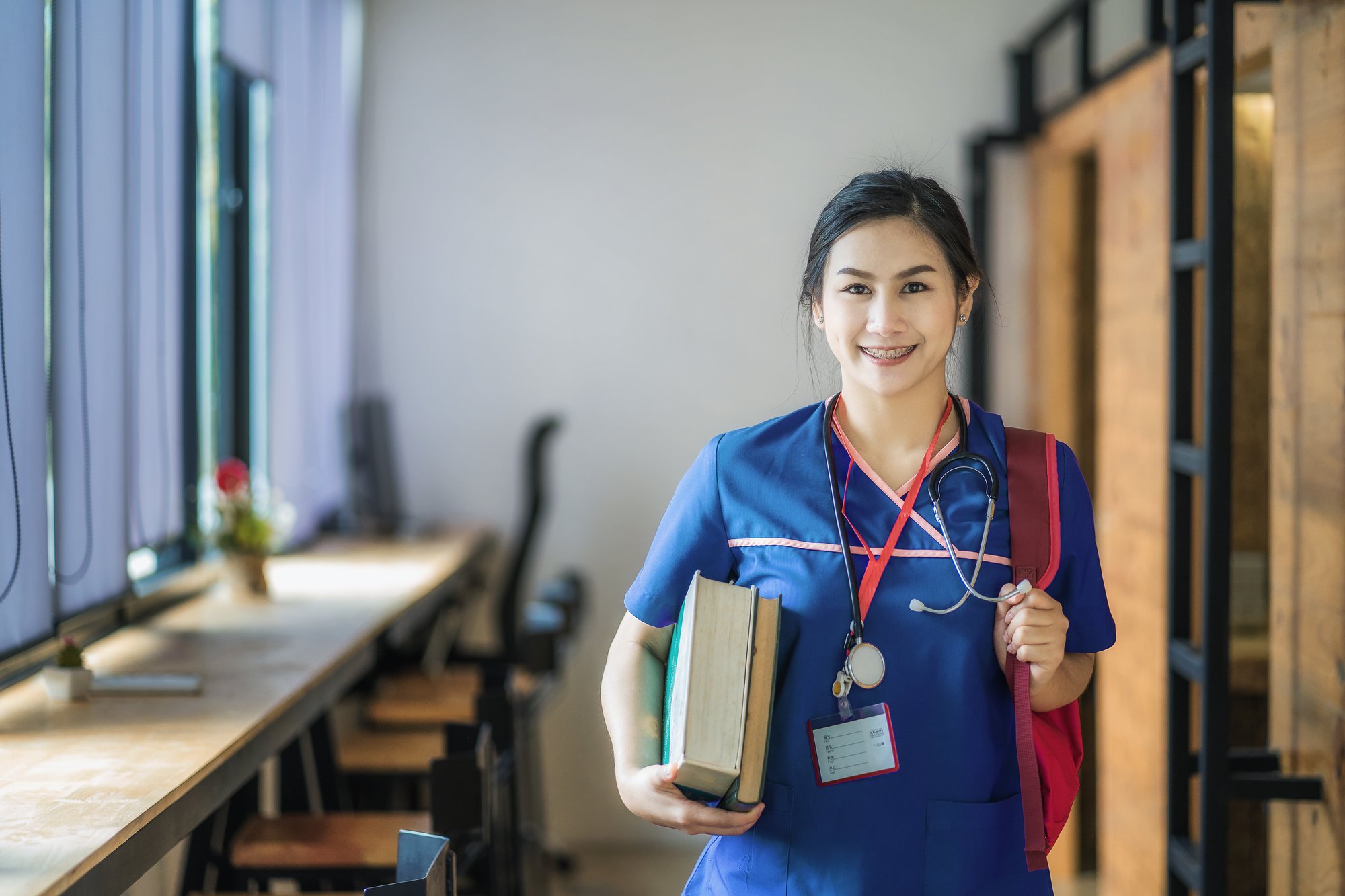 Do Oncology Nurses Need to Get Certified?
Certification is not mandatory for Registered Nurses. However, it is an excellent way to improve your skills and distinguish yourself from other nurses. Plus, getting certified in a specific area of nursing proves that you meet the highest competency standards in that practice, making you an invaluable addition to healthcare.
The Oncology Nursing Certification Corporation (ONCC) provides several nationally accredited, oncology-specific certification programs for Registered Nurses that ensure the nurse meets excellency standards. Some of these certifications include:
Bear in mind that eligibility criteria may differ from one certification to another. To stay on top of your field, you'll be required to renew your certification once every few years.
What Does an Oncology Nurse Do?
There is an extensive list of duties and responsibilities Oncology Nurses tackle daily. They provide care to cancer patients at all stages of their fight. In doing so, they fulfill the following tasks:
They keep track, review, and consistently update a patient's medical history.
Oncology nurses take part in assessing a patient's physical condition and emotional state.
They monitor and record vitals.
They manage symptoms cancer patients experience.
Keep track of labs, pathology, and imaging studies.
They collaborate with the patient's oncologist and other clinicians to develop a treatment plan.
Oncology nurses administer drugs to cancer patients as prescribed by the physician.
They administer cancer treatments, such as chemotherapy.
When adverse side effects follow chemo treatments, Oncology Nurses do their best to help patients overcome them.
They educate patients, helping them better understand the disease, its symptoms, and the treatment plan. They make sure patients are familiar with the medical jargon and answer any questions about their condition that may arise.
Oncology Nurses are also a vital link in providing education to cancer patients' families and loved ones. With such a terrible disease, the family is affected as well. Thus, Oncology Nurses help them navigate these waters.
They are fierce advocates for the patients.
They prep patients for surgeries and care for them post-op.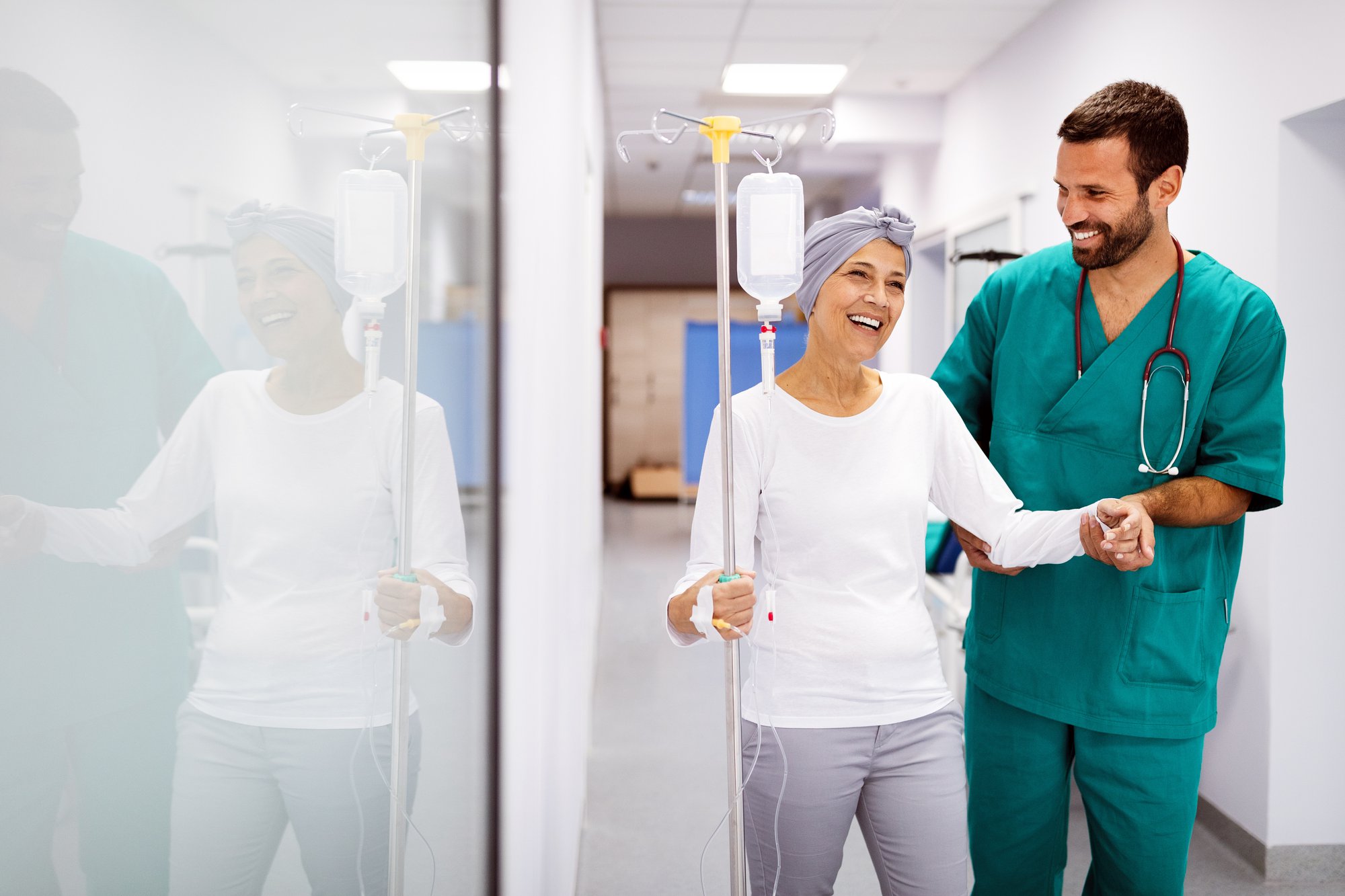 Where Do Oncology Nurses Work?
Oncology nurses can find employment in many settings. Some of the most common employers of Oncology RNs are:
Hospitals
Outpatient care centers
Clinics
Private practices
Long-term care facilities
Typically, Oncology RNs are part of larger multi-disciplinary teams. Depending on where they work, their role could be centered around prevention, early detection, treatment, symptom management, or palliative care.
How Much Do Oncology Nurses Make?
According to ZipRecruiter, the average salary of an Oncology Registered Nurse is around $90,140 a year. Depending on factors like education level, location, years of experience, or employer, some professionals earn salaries that go as high as $138,000 or as low as $55,500.
However, the majority of Oncology Nurses' salaries currently range between $72,500 to $101,500. The significant difference in the average pay indicates many opportunities for advancement and higher income within the oncological field.
What Is the Role of an Oncology Nurse?
Oncology nurses play a vital role in healthcare. As a central link in the oncological team, their roles extend over all aspects of cancer treatment.
Clinical care
First and foremost, Oncology RNs provide care to patients in clinical settings. They can be involved in patient assessments, provide bedside care to patients undergoing treatments, administer drugs and treatments per the oncologist's prescription, and consistently monitor patients, their pain levels, symptoms, and so on.
Emotional support
In working with cancer patients, one of a nurse's most important roles is to provide emotional support during some of the most challenging times. Oncological patients may experience great emotional concerns and anxieties, and it is a nurse's compassion, interpersonal skills, and therapeutic communication that helps them work through their worries and feelings.
Education
Providing education to patients and their families is crucial to a nurse's job. Oncology RNs help patients know more about their disease, treatment course, and expected side effects. There's lots of medical jargon and complicated terminology surrounding cancer that may overwhelm patients. It is part of a nurse's role to make sure they understand what hides under the cloak of complex doctor talk.
Oncology nurses also serve as a source of education for the patient's family and loved ones. They help them deal with their own feelings and teach them how to provide the best care at home.
Advocating for patients
Nurses must always speak up for their patients and ensure they keep their patients' interests front and center. Advocating for patients means keeping their needs always top-of-mind, even in uncomfortable or difficult situations. That is exactly what makes a great oncology nurse.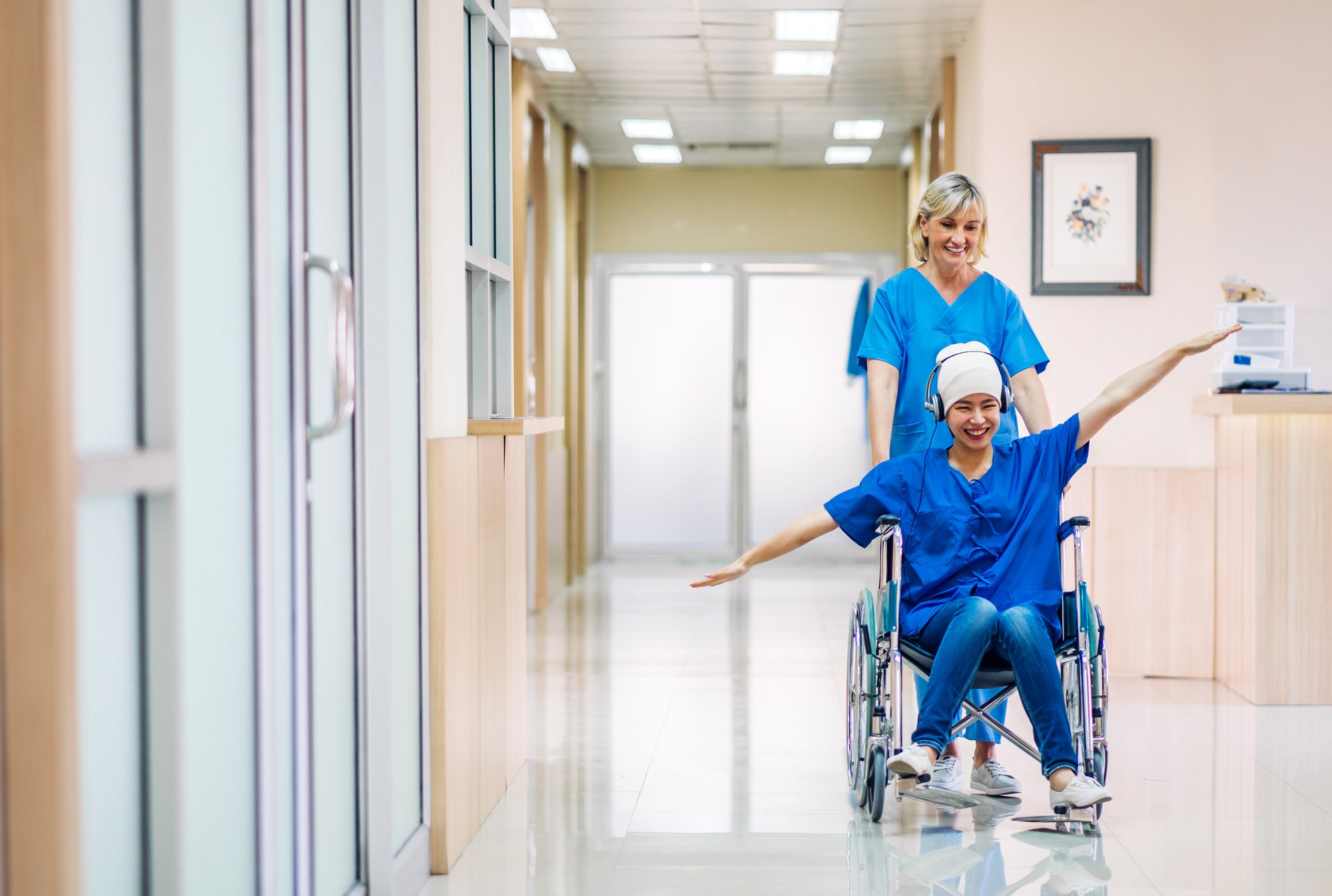 What Are The Silver Linings of Working in Oncology Nursing?
Oncology nursing is a complex and emotionally charged job in which the highs are tremendous, and the lows are devastating. Under these circumstances, you may ponder the question: Why be an oncology nurse? What makes this job worth it? There are many rewarding things about embracing an oncology career. These are only some of them:
You'll build relationships with your patients.
Receiving a cancer diagnosis is one of the scariest things in anyone's life. Cancer patients need support, stability, and comfort in these frightening times. And Oncology Nurses always deliver. They are present for patients throughout long and painful treatments. All the time spent together means they will learn about the patients' lives, families, and aspirations. They provide care and comfort during every interaction and build strong relationships with patients. It's a rewarding feeling: to be there for patients and their families when they need it most.
It allows you to see life through a new lens
Sometimes, we forget how lucky we are to be alive and well. We fail to appreciate the things we have and lose perspective of the things that matter. Working in the oncology department is a hard albeit important reality check.
Potential for career advancement
Working in oncology settings allows for a lot of room for career growth. You may choose to specialize in a specific oncology nursing area or take the APRN route and become an Oncological Nurse Practitioner. Indeed, there are numerous learning and career development opportunities if you work as a nurse oncologist.
Great Job benefits
Oncology nursing is in great demand, which ensures you'll have excellent job security. Another good thing about this profession is that you'll enjoy a traditional schedule with nights and weekends off in most work settings.
What Are the Challenges of Working in Oncology Settings?
While oncology nursing can be one of the most rewarding professions, it also comes with its challenges.
It is an emotionally taxing job.
Caring for cancer patients can get physically, mentally, and emotionally draining. You are exposed to a lot of suffering, which can even take a toll on the strongest nurses. Also, with a disease as unpredictable and cruel as cancer, it is impossible to expect full recovery all the time. While there is no greater joy than to see the survivors, it is also painful to have a lot of patients who don't make it.
Potential for burnout
Oncology nurses tend to always put a brave face in front of their patients and coworkers. Even during their worst days, they're strong for their clients. But constantly putting others' needs in front of their own can lead to burnout.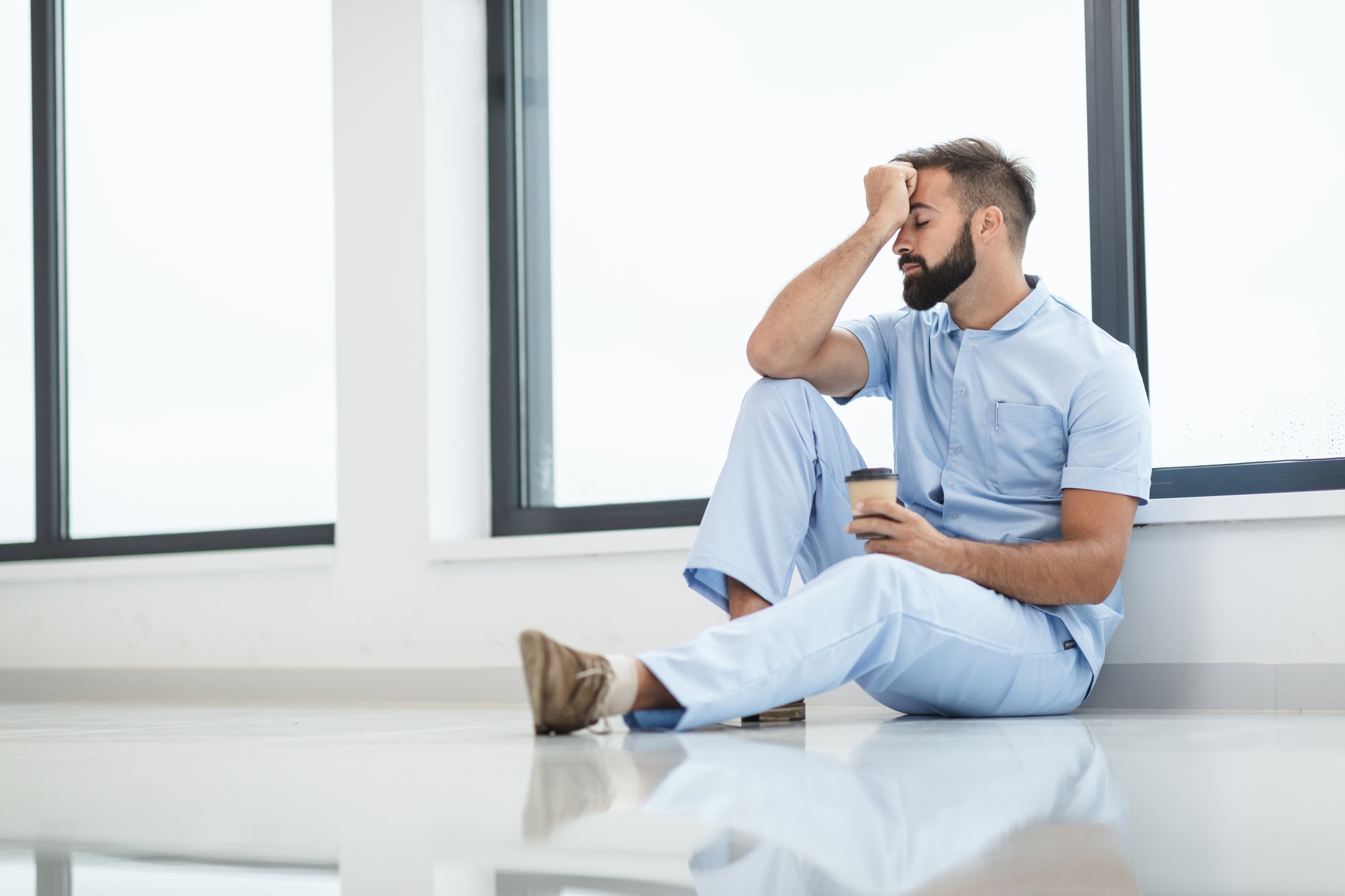 Learn more about nursing burnout and how to combat it.
Are You Ready to Embrace a Career in Nursing Oncology?
All nurses deal with patients who are sick, hurting, and in pain. It is the nature of their job, and they do it with impeccable grace, care, and professionalism. But for Oncology Nurses, there's an additional layer of sensitivity in the job description. Caring for cancer patients is a difficult task that requires compassionate, competent, strong professionals.
Through the highest and lowest moment of cancer treatment and survivorship, Oncology RNs put all their care into the service of the most vulnerable. They are true heroes expertly navigating the emotionally-charged landscape of oncological care.
Are you ready to become one of them?
Enroll today in Nightingale College's BSN Program and start your career in the field of oncological nursing.