Highest Paying Nursing Jobs: 15 Nursing Careers That Will Reward You Professionally – and Financially – in 2022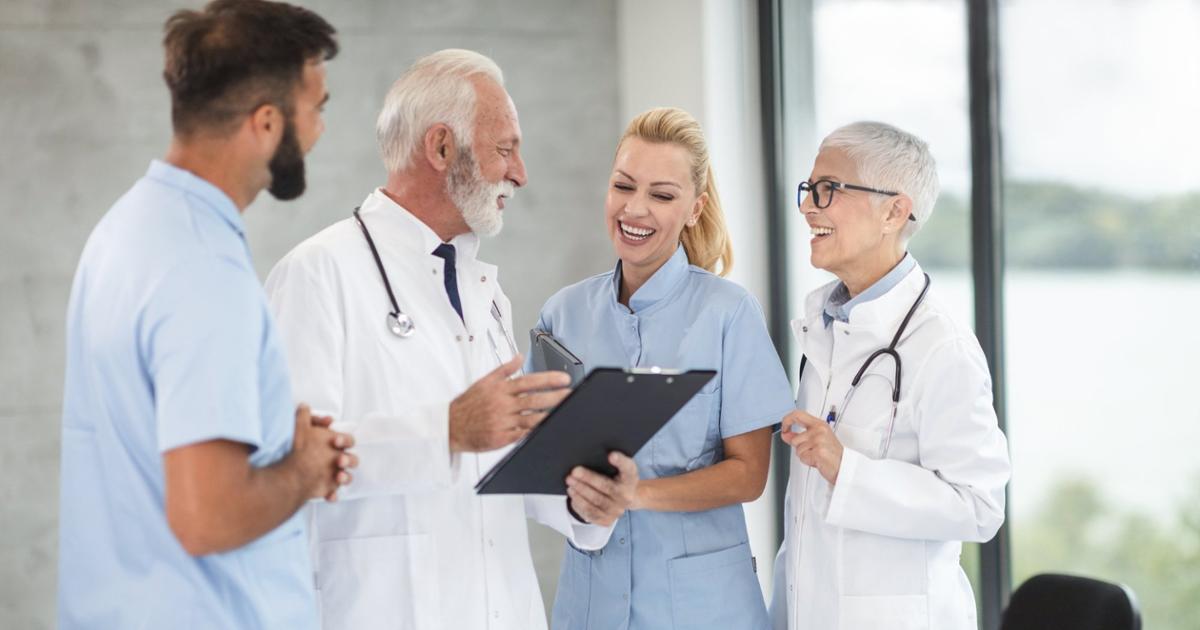 When considering a career – any career – one of the main selling points is your earning potential. Following your passion hits a lot differently when it comes hand in hand with a paycheck that allows you to live a comfortable life. Becoming a Registered Nurse is no exception.
Prior to becoming an RN or before plucking up the courage to make the career shift that's been on your mind, you most likely want to know what you can expect in terms of wages. What's the highest salary you can aim for? What kind of nurses get paid the most? What would it take in terms of educational requirements to get to that point of financial stability?
We have the answers to all these questions – and many more regarding nursing salaries. Read on to find out the highest-paid nursing jobs, their job outlook, and everything else you need to know about them.
What Are the Highest-Paid Nurses?
According to the Bureau of Labor Statistics, the average salary for Registered Nurses is $80,010. However, the more you advance your education, the higher your salary will be, up to the point where you can earn six-figure wages. Of course, your income potential is closely linked to various factors, such as the state where you practice, your employer, or years of experience. Still, several nursing jobs come with a particularly high paycheck – double or even triple above the national average. Let's look at the areas of nursing that pay the most:
Nurse Anesthetist
Salary: It's probably not a surprise to anyone that Nurse Anesthetists top the highest-paid nurses' list. The median salary for this very specialized nursing field is $189,190, as reported by the Bureau of Labour Statistics. In some states, Nurse Anesthetists earn well above the $200,000 mark. For instance, in Oregon, the annual average salary for NAs is $236,540, making it one of the highest paying jobs in the medical field. In Wisconsin, this nursing role makes place for wages of up to $231,520 yearly, and Wyoming also beats the national average by miles. Here, Nurse Anesthetists earn $231,250, more than $42,000 above the median NA salary.
Find out how much Nurse Anesthetists earn in every state.
The BLS reported salary reflects the real-time job marketplace reasonably accurately. According to data gathered from Zip Recruiter, the yearly salary of a Nurse Anesthetist is $171,340.
Career Outlook: In general, due to a continuously increasing nursing shortage that affects the entire country, the employment of all Registered Nurses is expected to grow by 7% throughout the decade. Simultaneously, the projected growth for Advanced Practice Registered Nurses, such as Nurse Anesthetists, is much higher than the average. The employment of APRNs is predicted to increase by 45% from 2019 to 2029. Almost 3,000 job openings will be available for Nurse Anesthetists during the next ten years. Unsurprisingly, most CRNAs will be needed in inner cities and rural areas.
Educational Requirements: The educational road to becoming a Nurse Anesthetist and enjoying the highest-paying nursing position's financial rewards is not the easiest one. The minimum requirement for practicing as an APRN is obtaining your Master's Degree in Nursing (MSN) or a Doctoral Degree in Nursing. However, to advance to an MSN, the aspiring student must complete an accredited nursing program and obtain a Bachelor's Degree in Nursing.
Are you ready to start pursuing the highest-paying job in the nursing field? Enroll in Nightingale College's RN-to-BSN accredited program and get one step closer to your dream career.
Job Description: So, it's clear that Nurse Anesthetists get paid the most, but what exactly do they do to deserve such high salaries? Their duties involve a tremendous amount of responsibility and revolve around administering anesthesia, monitoring a patient's vital signs, and providing essential care before, during, and after medical procedures.
Employers: Most Nurse Anesthetists are employed in physician's offices – almost 47%. Next in order are general medical and surgical hospitals, which hire around 14,000 CRNAs. Although to a lesser extent, they can also find jobs in Outpatient Care Centers, offices of other Health Practitioners and colleges, universities, or professional schools.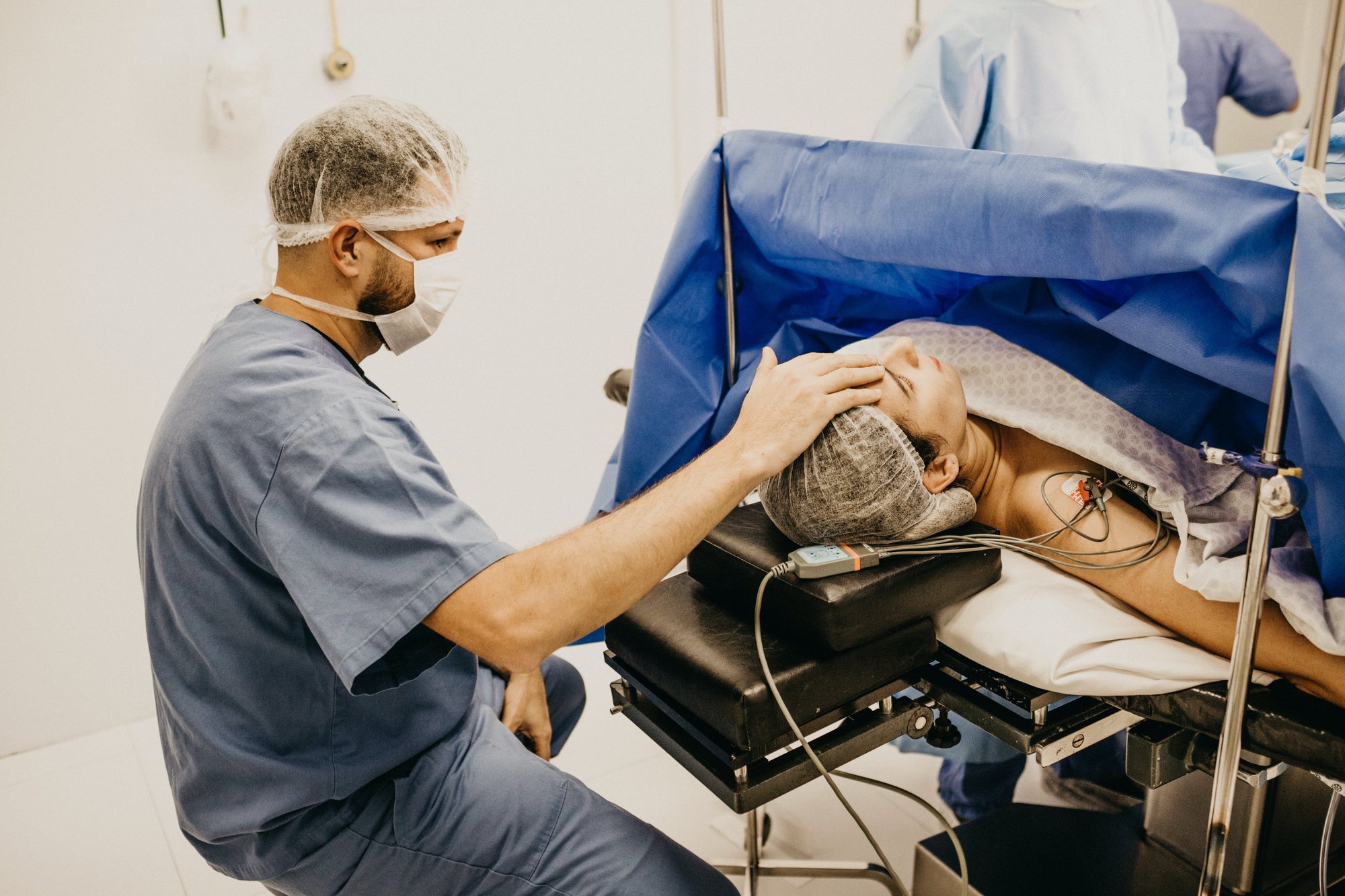 Geriatric Nurse Practitioner
Salary: Working as a Geriatric Nurse Practitioner is very lucrative in terms of pay. With annual wages that average $172,645, this Advanced Practice Nursing Role is one of the nursing fields' highest paid jobs.
Career Outlook: According to a 2017 report from the US Census Bureau, by 2030, the number of Americans who are 65 or older will be around 82 million. To put this in perspective: in 2015, people aged 65 or older accounted for 47,8 million of the population. This significant increase has multiple ramifications. As the numbers of older adults grow, so will the increasing need for geriatric care. With more Baby Boomers requiring specialized medical attention, the nursing field of geriatrics will demand more qualified professionals. Consequently, Geriatric Nurse Practitioners are likely to enjoy excellent job prospects throughout the decade.
Educational requirements: A Geriatric Nurse Practitioner is by definition an Advanced Practice Registered Nurse, and the minimum requirement for achieving the APRN status is pursuing an MSN. Advancing your education is well worth it in terms of salaries. For example, as a Geriatric Nurse, the average annual salary you can expect is $98,860, which is already a high salary for a nursing job. However, completing an MSN degree and becoming a Geriatric Nurse Practitioner will come with increased responsibilities and an increased paycheck – $172,645.
Job Description: Geriatric Nurse Practitioners are responsible for providing medical services to the aging population. They conduct physical examinations, assess a patient's state, and devise care and treatment plans accordingly. Their advanced education often puts them in charge of establishing a diagnosis and writing prescriptions. Generally, they work directly with patients and without the supervision of a medical doctor. However, the scope of practice of a GNP – how much authority they have differs from state to state.
Employers: Most Geriatric Nurse Practitioners find employment in private practices, specialty clinics, and hospitals. There is a particular demand for them in rural areas, where access to physicians is severely limited. GNPs can also work in research or didactic positions.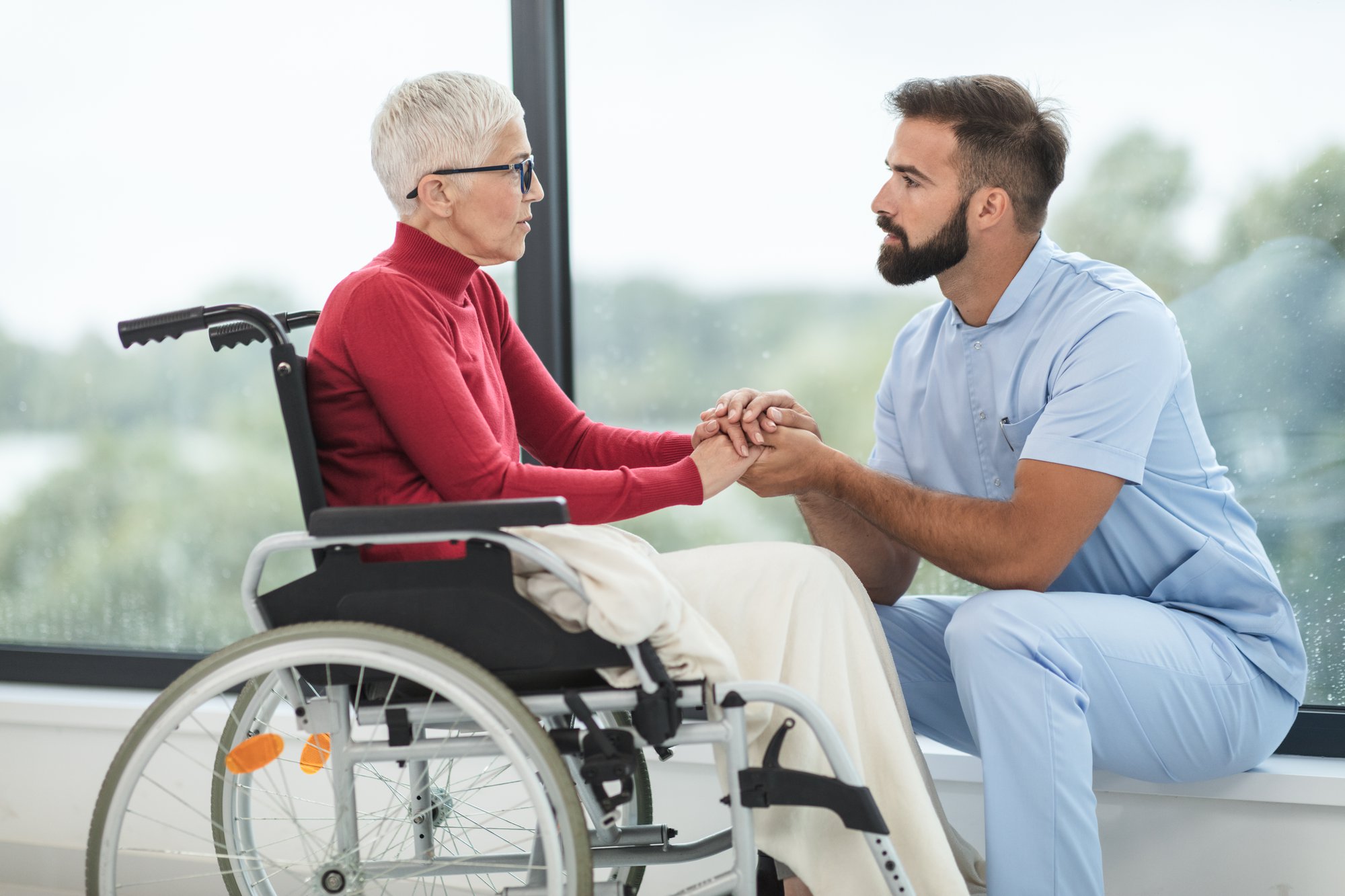 Cardiac Nurse Practitioner
Salary: As far as high-paying nursing specialties go, Cardiac Nurse Practitioners sure make it to the top of the list. Their yearly wages are around $136,846, which is almost $57,000 more than what Registered Nurses earn on average.
Career Outlook: The U.S. Centers for Disease Control and Prevention lists heart disease as the leading cause of death for adult populations from all backgrounds. Taking this under consideration, it's clear that nurses who specialize in treating heart problems and conditions are likely to fare particularly well on the job market.
Educational requirements: To become a Cardiac NP, the aspiring nurse must pursue extensive training and education. As for all other Nurse Practitioner roles, obtaining a Master's Degree in Nursing is one of the main prerequisites. Clocking in a few years of clinical experience, especially in the cardiac unit, is compulsory before starting work as a CNP.
Job Description: Cardiac Nurse Practitioners are involved in the field of cardiology, treating patients who suffer from diseases of the heart, blood vessels, and circulatory system. Their duties range from performing assessments, diagnosing patients to providing treatment, and even prescribing medication. Educating their patients on matters of cardiovascular health is also an essential part of the job.
Employers: There are plenty of options for Cardiac Nurse Practitioners in terms of employment industries. This role allows you to work in inpatient and outpatient hospitals or private practices. You can also work in nursing care or assisted living facilities, or in-home healthcare services.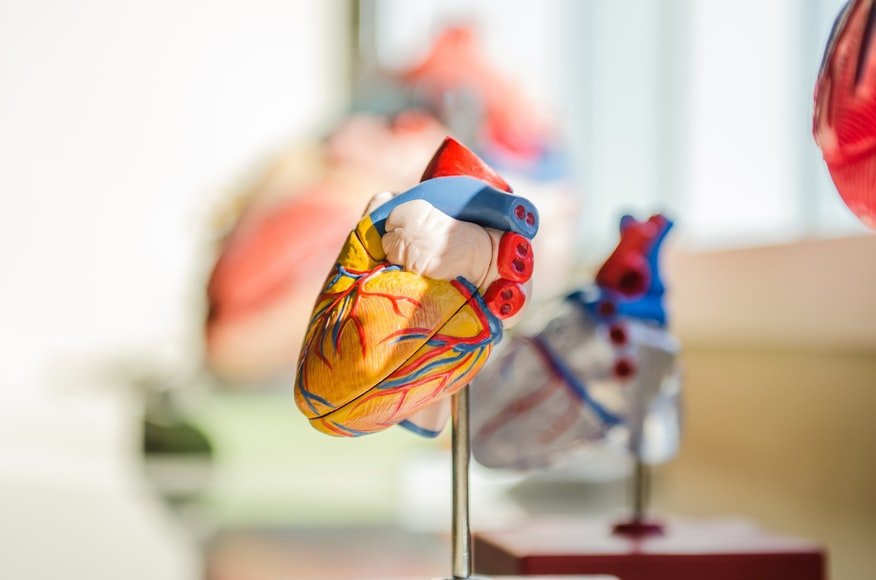 Psychiatric Mental Health Nurse Practitioner
Salary: The median annual pay for Psychiatric Mental Health Nurse Practitioners is $134,702. This amount is more or less in line with the wages listed in a 2019 survey conducted by the American Association of Nurse Practitioners (AANP), which lists Psychiatric Mental Health Nurse Practitioners as the highest-paid Nurse Practitioner, with a median base salary of $125,000.
Career Outlook: Per the BLS, the projected growth in employment for Advanced Practice Nurses is 45% throughout the decade. More specifically, yearly, from 2019 to 2029, there will be on average around 24,200 job openings for Nurse Practitioners in general. Due to the continuous rise in mental health disorders, the need for PMHNPs will only continue to rise. According to the Health Resources & Administration, by 2030, the national supply of Psychiatric NPs is expected to grow by 6690 FTEs.
Educational requirements: Becoming a Psychiatric Mental Health Nurse Practitioner requires extensive training and education. An MSN is the minimum requirement for fulfilling this highly specialized nursing role.
Job Description: The professionals working in the psychiatric mental health field care for patients who suffer from various psychiatric disorders and illnesses. This position – albeit very well paid – is particularly challenging. Treating people with anxiety, depression, eating disorders, panic disorders, personality disorders, severe traumas, schizophrenia, and many more mental illnesses and diseases is a part of a Psychiatric Mental Health NP's daily life. Their duties include (but are not limited to) diagnosing patients, providing psychotherapy, monitoring their health, administering, and in some states even prescribing medicine.
Employers: As a place of employment, Psychiatric Mental Health Nurse Practitioners can choose from a variety of options: independent practices, psychiatric hospitals, public and private hospitals, correctional facilities, government agencies, and many more.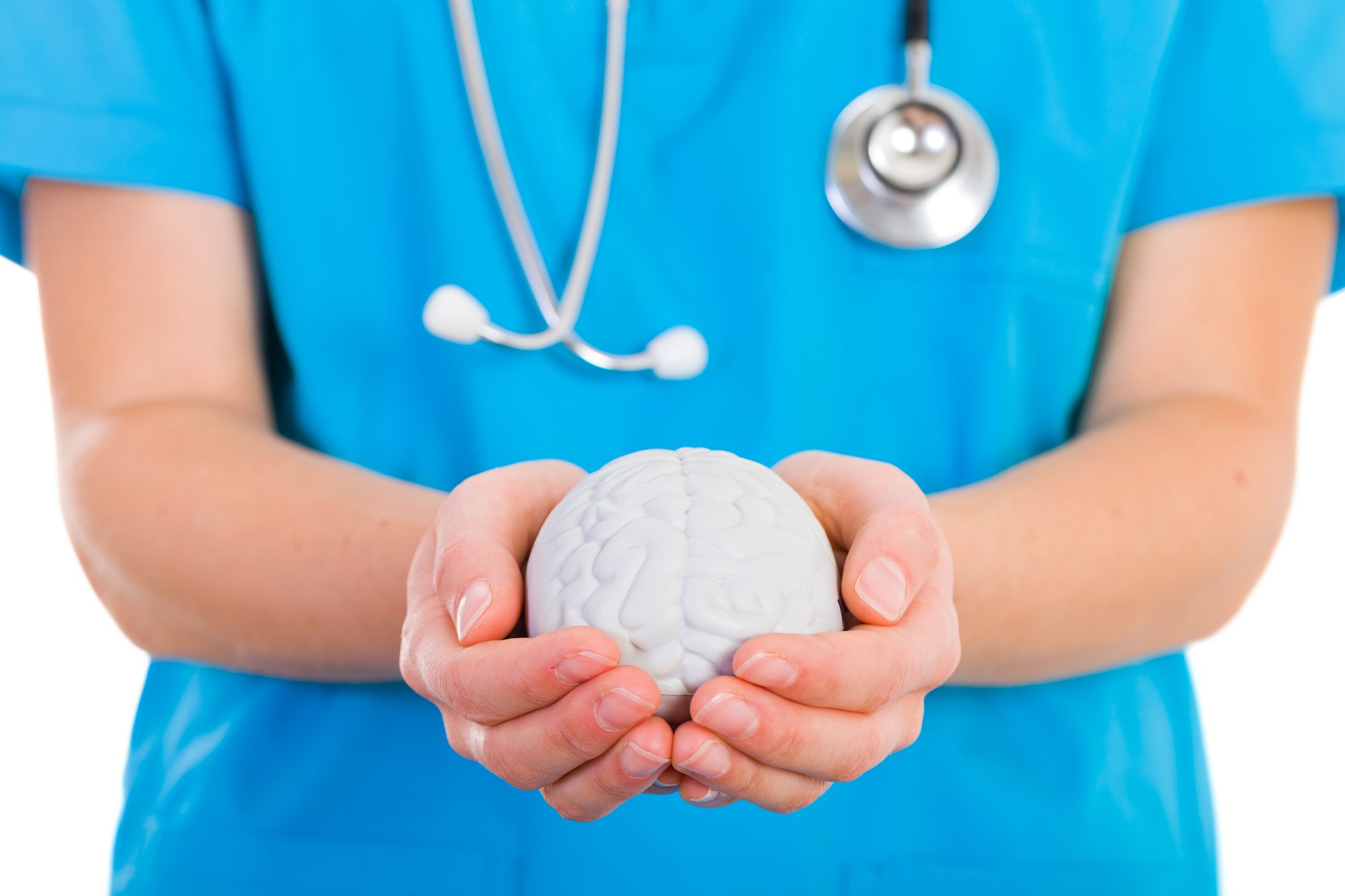 Nurse Manager
Salary: According to the Bureau of Labour Statistics, Medical and Health Services Managers, Nurse Managers included, earn a median salary of $118,800, making this administrative role one of the best paying in the nursing field. In the District of Columbia, salaries are even higher: $157,590. New York, Hawaii, and California follow closely behind, offering Nurse Manager salaries which average at $156,140, $139,650, and $138,030.
Find out how much Nurse Managers make across the US.
Career Outlook: In addition to the high paychecks, Nurse Managers enjoy exceptional job prospects. Employment in this area of work is projected to grow by 32% by 2029.
Educational requirements: A career as a Nurse Manager is made possible by first pursuing and completing a Bachelor's Degree in Nursing. An MSN Degree, while highly encouraged, is not a requirement, and many medical facilities will still employ RNs with a BSN under their belt in administrative positions.
Your goal of becoming a Nurse Manager is within reach! Enroll in Nightingale College's RN-to-BSN program and get ready for the next chapter of your professional life!
Job Description: Nurse Managers have an extensive set of duties and responsibilities. They must supervise, direct and lead the nursing staff in a healthcare institution. Nothing is outside a Nurse Manager's jurisdiction from creating schedules and managing budgets to resolving conflicts in the workplace.
Employers: Most Nurse Managers earn their living by working in general medical and surgical hospitals. They can also find jobs in outpatient care centers, nursing care facilities, and home health care services.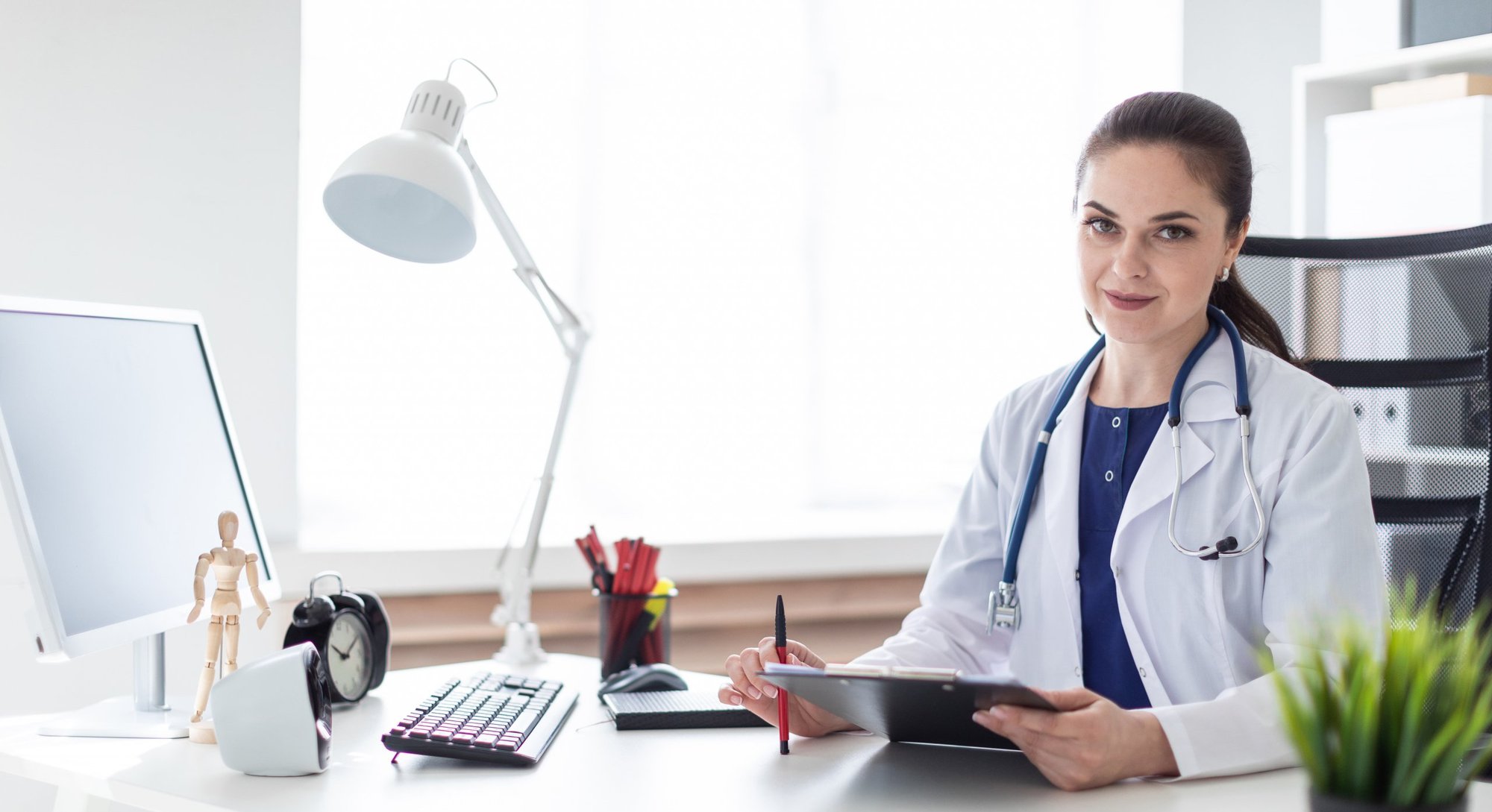 Nurse Practitioner
Salary: You might have noticed by now that the more specialized the NP role is, the higher the salary. However, even General Nurse Practitioners earn very competitive wages, which round up to $114,510.
Find out how much Nurse Practitioners earn in every state.
Career Outlook: BLS data indicates that over the next decade, the number of job openings for NPs will exceed 24,000. That's significantly higher compared to other APRN roles. Nurse Anesthetists expect on average 2,900 job openings, whereas Nurse Midwives' numbers are projected to grow by 500 midwives/yearly.
Educational requirements: Before you can become an NP, you must earn at least a Master's Degree in Nursing.
Job Description: As a Nurse Practitioner, you will be expected to have the technical skills to examine medical histories, perform evaluations, order and perform tests and interpret the test results. The extensive training also brings in the right to prescribe medication all over the US. In most states, you are allowed to administer some controlled medication, as well.
Employers: From physician's offices, general medical and surgical hospitals, outpatient care centers, universities, colleges, and even individual practices – nothing is off-limits for Nurse Practitioners.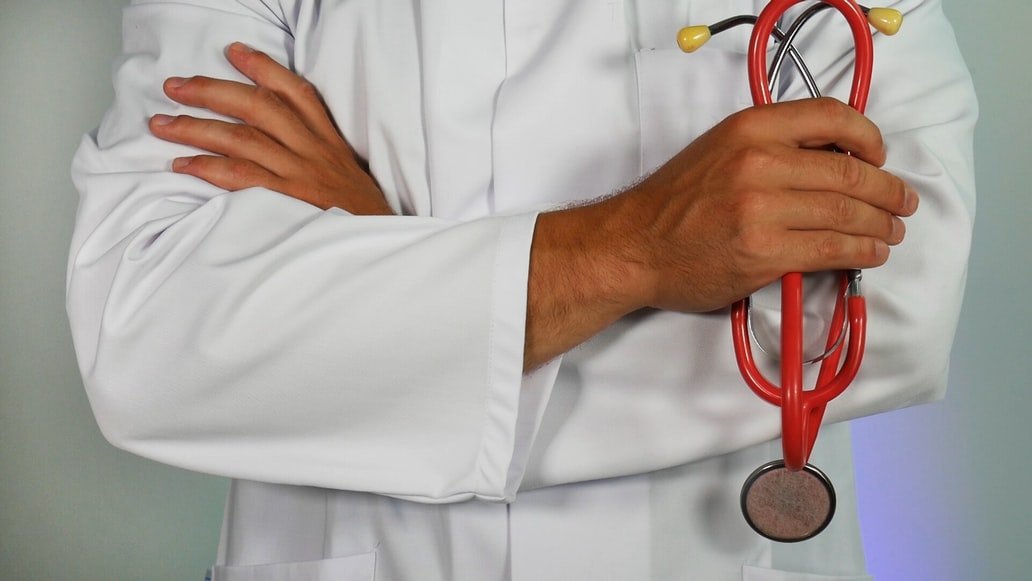 Orthopedic Nurse Practitioner
Salary: On average, Orthopedic Nurse Practitioners earn $111,681 annually. That is almost $15,500 higher than Orthopedic Registered Nurses, who make a median annual salary of $96,259. The difference reflects the extra time spent by the Orthopedic NP working and learning to become an expert in the field.
Career Outlook: Advanced Practice Registered Nurses, in general, enjoy excellent job prospects, and Nurse Practitioners all the more so. Demand for APRNs is expected to grow by 42% through the decade. While there is no official data regarding the number of ONPs needed in the healthcare industry, we are confident that demand for the job will only go up. According to the American Association of Nurse Practitioners, musculoskeletal diseases or injuries are some of the most common causes of primary care visits.
Educational requirements: Being an APRN role, Orthopedic Nurse Practitioners must first obtain an MSN in order to practice.
Job Description: Whether it's conducting physical exams, taking patient's history, analyzing test results, prescribing treatments and medication, the job of an OPN revolves around advancing musculoskeletal healthcare and helping people recover. Setting broken bones, applying casts, and prescribing pain medication are likely to be part of an Orthopedic Nurse Practitioner's everyday duties.
Employers: An Orthopedic Nurse Practitioner can work in a range of health care settings with an orthopedics department or specialty. Hospitals, operating rooms, rehabilitation or surgical centers, hospices, private practices are all within reach for Orthopedic Nurse Practitioners.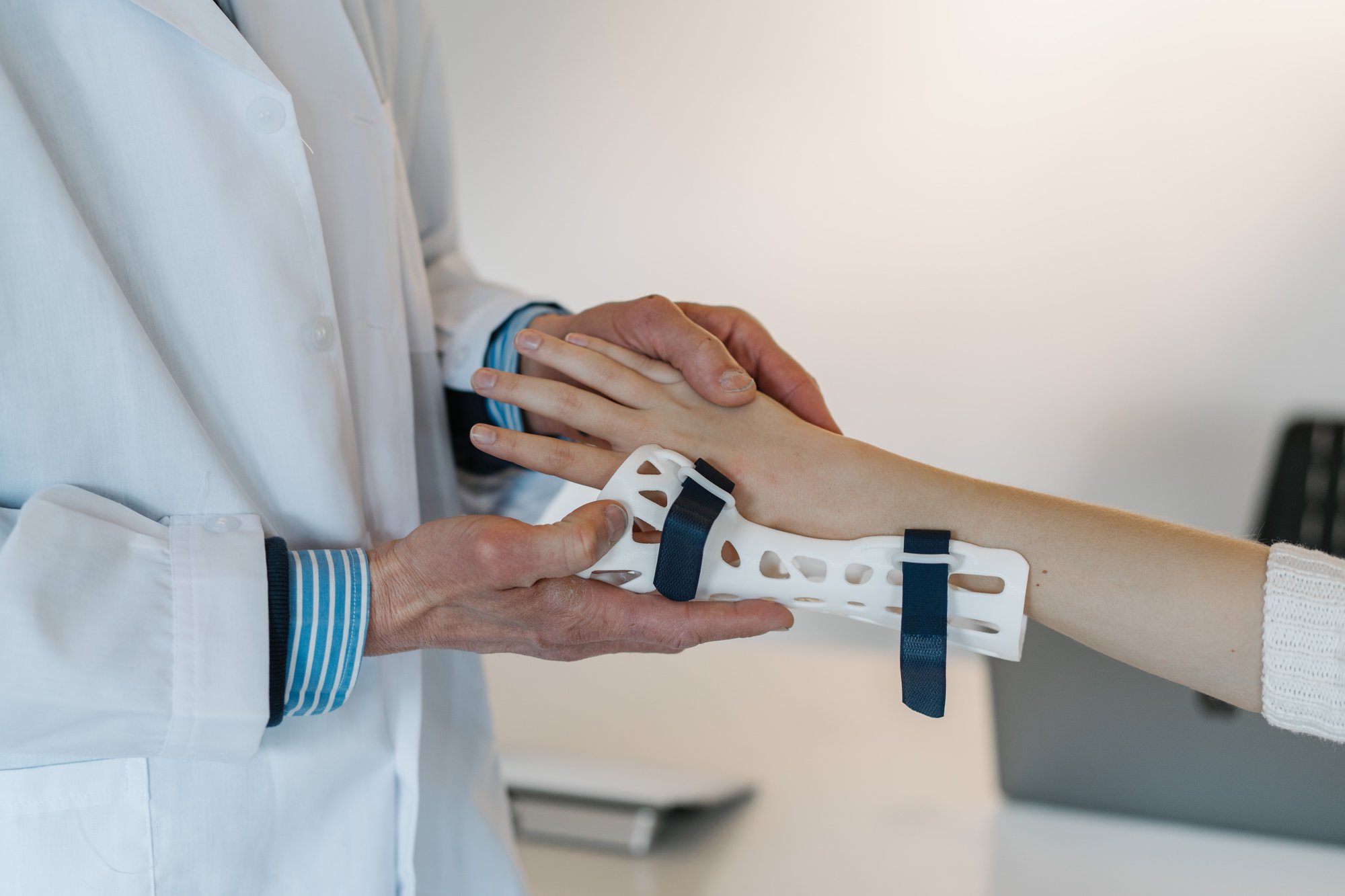 Pain Management Nurse
Salary: Pain Management Nurses earn about $109,000 a year.
Career Outlook: The BLS does not offer specific data on the job outlook for Pain Management Nurses. However, data indicates that the job growth for rehabilitation counselors is expected to grow 10% by 2029. At the same time, there is also a projected 7% for Registered Nurses. Considering these aspects, it's safe to say that Pain Management Nurses will continue to have considerable career opportunities.
Educational requirements: Pursuing a career in pain management nursing starts with obtaining your Bachelor's Degree. Once you become a licensed Registered Nurse by passing the RN-NCLEX exam, you are eligible for a job in this area.
Are you interested in becoming a Pain Management Nurse? Enroll in our BSN program and enjoy the benefits of this high-paying career.
Job Description: The field of pain management nursing is relatively recent – the American Nurses Association only recognized it as a nursing specialty in 2005. This does not diminish its importance. Pain Management RNs specialize in caring for patients who suffer from chronic, crippling pain. Their role is central in helping patients alleviate or manage their pain. In order to do so, Pain Management Nurses physically examine patients, their medical histories, and test results. It is part of their duties to administer pain-relieving medications and educate patients on the proper usage of pain medication. However, pain-alleviating drugs can also be very addictive. That's why, Pain Management Nurses do their best to help patients by introducing alternative pain-diminishing solutions, such as acupuncture, massages, and more.
Employers: Most Pain Management Registered Nurses work in hospitals, clinics, and physician's offices. They can also be hired in rehabilitation centers and, to a lesser extent, by sports medicine organizations or even fitness centers.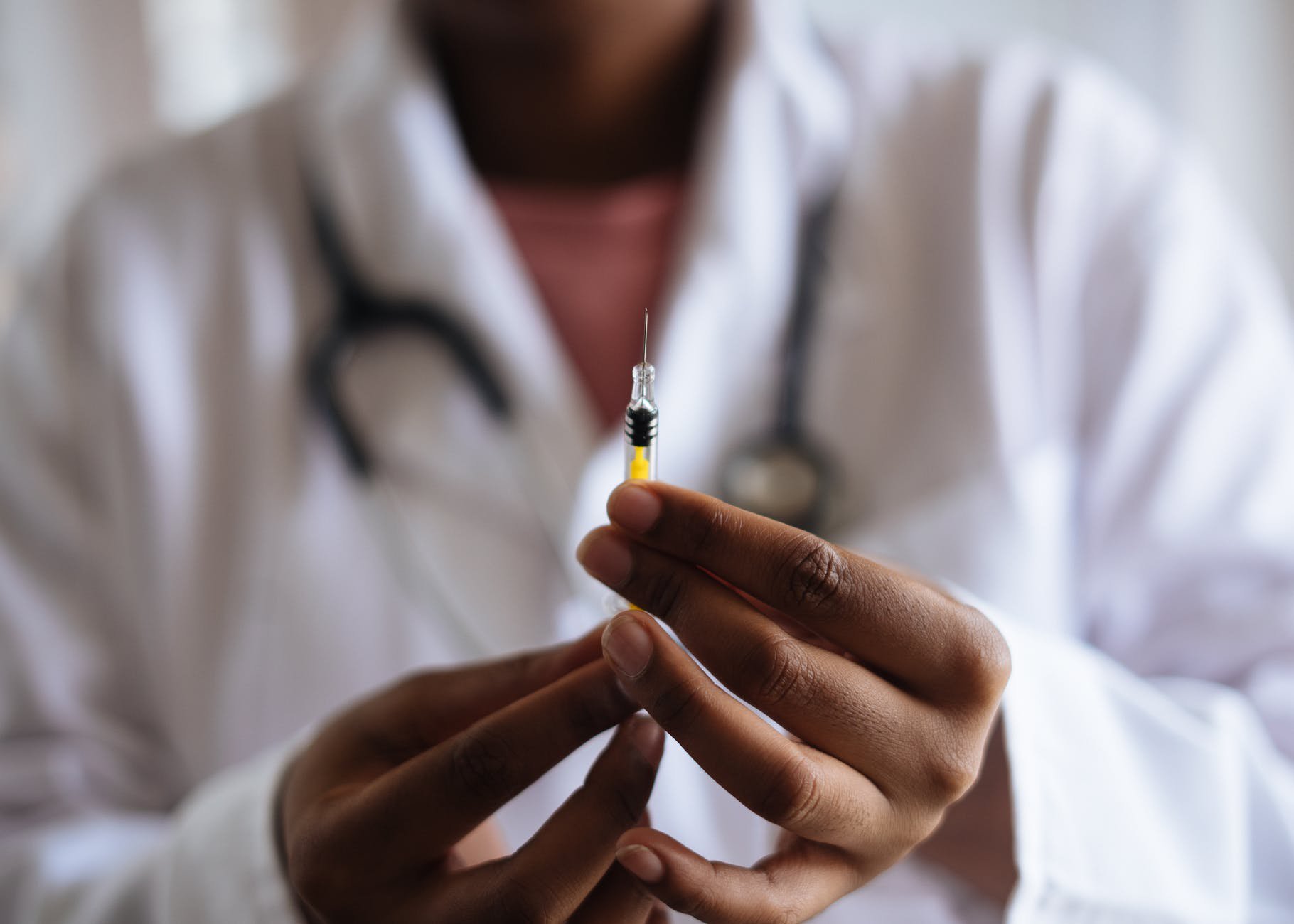 Nurse Midwife
Salary: Advanced Practice Nurses who specialize in women's reproductive health and childbirth, more commonly known as Nurse Midwives, are among the highest-paid types of nurses. BLS reports that they earn on average $115,540.
Discover Nurse Midwives' salaries in all 50 states.
Career Outlook: The expected job growth for Nurse-Midwives by 2029 is 12%, significantly higher than the 4% projected employment growth of all occupations. In more specific terms, aspiring Certified Nurse-Midwives will have at their disposal 500 more jobs each year for the next decade.
Educational requirements: A Master's Degree in the field of nursing is a requirement for pursuing a career in midwifery.
Job Description: Assuming that all Midwives do is deliver babies is a severe understatement of the extensive role a CNM has in the healthcare ecosystem. They perform gynecological exams, offer family planning services and prenatal care. All in all, they are instrumental in providing care to women who are about to become or are thinking about becoming mothers.
Employers: As a Certified Nurse-Midwife, employment is available in a variety of settings. Still, most Midwives are hired by physicians' offices, hospitals, and outpatient care centers.
Clinical Nurse Specialist
Salary: For fulfilling the role of an expert in the field of nursing, Clinical Nurse Specialists are remunerated rather well. The ballpark figure is $106,400 annually.
Career Outlook: Being an APRN, Clinical Nurse Specialists have attractive job prospects as the BLS projected a 45% growth in employment of Advanced Practices Nurses.
Educational requirements: Clinical Nurse Specialist is an Advanced Practice Nursing role, just like Nurse Anesthetist, Nurse Practitioner, and Nurse Midwife. Those interested in this high-paying nursing specialty should pursue an MSN or Doctoral Degree.
Job Description: As a Clinical Nurse Specialist, you have a significant and multifaceted role – you will be an expert clinician, an educator, a consultant, a researcher, and even a leader. Some responsibilities include consulting and teaching nurses, providing direct care, leading evidence-based practice projects, contributing to research, and nurse, patient, and family education. Clinical Nurse Specialists have to be certified in a specialty of choice, such as gerontology, pediatrics, family, psychiatric, women's health, etc. Subsequently, they carry out the role of an expert in their chosen field.
Employers: This high-paying nursing job also comes with numerous options for employment industries. They can work in hospitals, outpatient clinics, academic health centers, nursing education facilities, and private practices. Still, most are based in hospitals.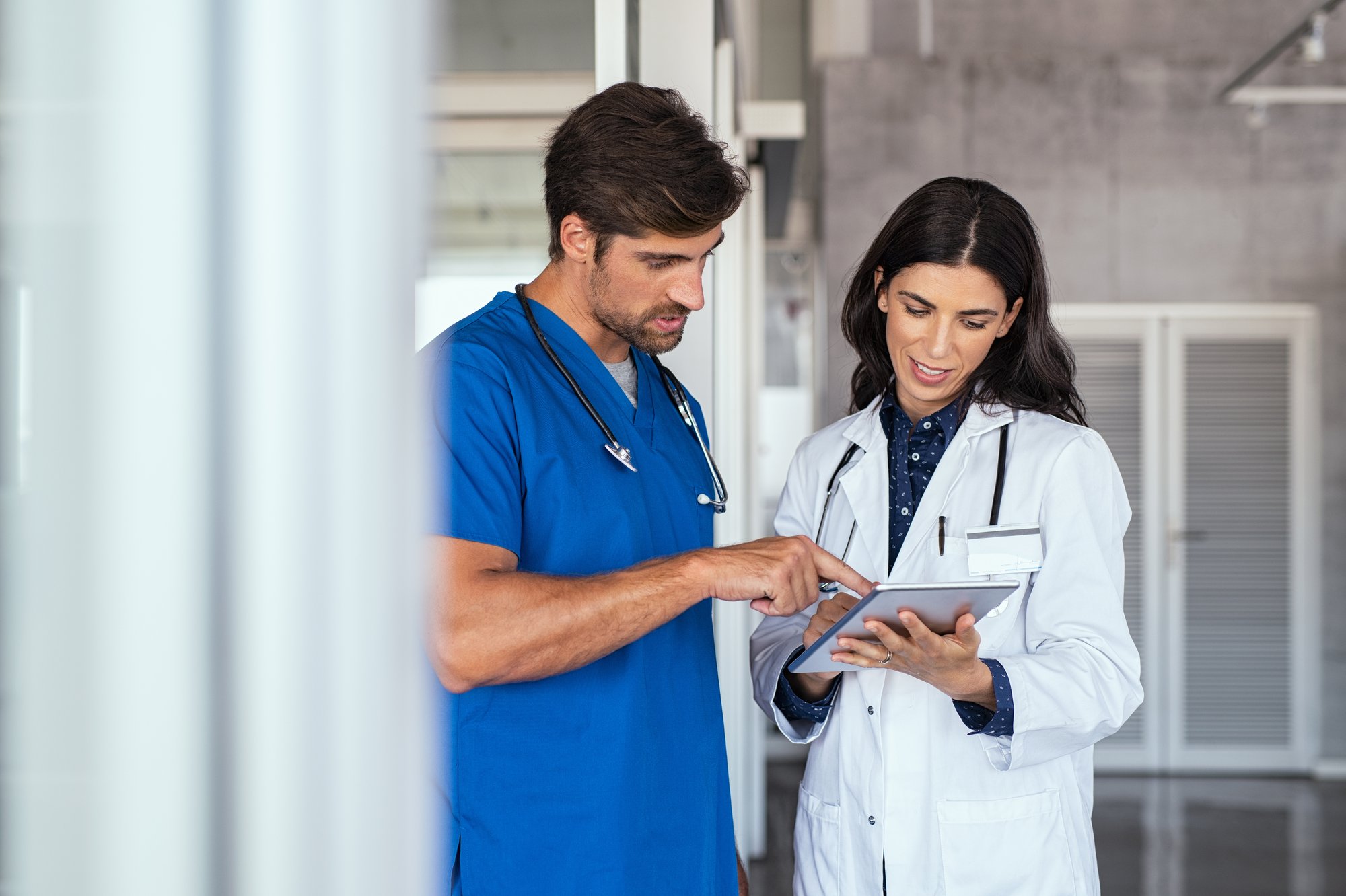 Family Nurse Practitioner
Salary: With a salary of around $105,898 a year, Family Nurse Practitioners are also among the highest-paid nurses.
Career Outlook: According to a survey conducted by the American Association of Nurse Practitioners (AANP) in 2019, the most sought-after specialization for Nurse Practitioner was Family NP, with over 65% of NPs seeking to specialize in this field.
Educational requirements: Family Nurse Practitioners are Advanced Practice Registered Nurses who have completed a Master's Program in Nursing.
Job Description: The scope of practice for a Family Nurse Practitioner is rather broad, as they have to care for and treat a full range of patients, from infants to the elderly. Most often, FNPs are the primary care provider for families, especially in underserved communities. Thus, their duties include performing examinations, ordering tests, diagnosing and treating patients, prescribing medications, and educating patients on preserving their health and preventing disease. For the most part, FNPs care for the families for more extended periods, nurturing long-term relationships with their patients, which is particularly rewarding.
Employers: Hospitals, either public or private, ambulatory clinics, hospice centers, community health centers – all of these institutions offer employment opportunities to Family Nurse Practitioners.
Pediatric Nurse Practitioner
Salary: Advanced Practice Registered Nurses who focus on pediatrics are gainfully employed specialists with higher-than-median earnings of about $105,400 a year.
Career Outlook: Out of the 290,000 nurse practitioners (NPs) licensed in the US, only 3.7% of NPs are specialized in Pediatrics. So, the demand for qualified PNPs far exceeds the supply, making the specialization highly desirable among employers.
Educational requirements: To qualify as a Pediatric Nurse Practitioner, a nurse must have a Master's degree.
Job Description: PNPs treat children from birth to the moment they transition to adult care. As a Pediatrics Nurse Practitioner, your duties include diagnosing and treating common childhood illnesses (allergies, infections, skin conditions), performing pediatric healthcare tests, prescribing medications, providing childhood immunizations. Also, you'll be responsible for providing families advice and education on things like child nutrition, obesity, and weight management.
Employers: A variety of practice settings are available for Pediatric Nurse Practitioners. These include hospitals, private practices, pediatric offices, specialty clinics, or specialty units in medical facilities.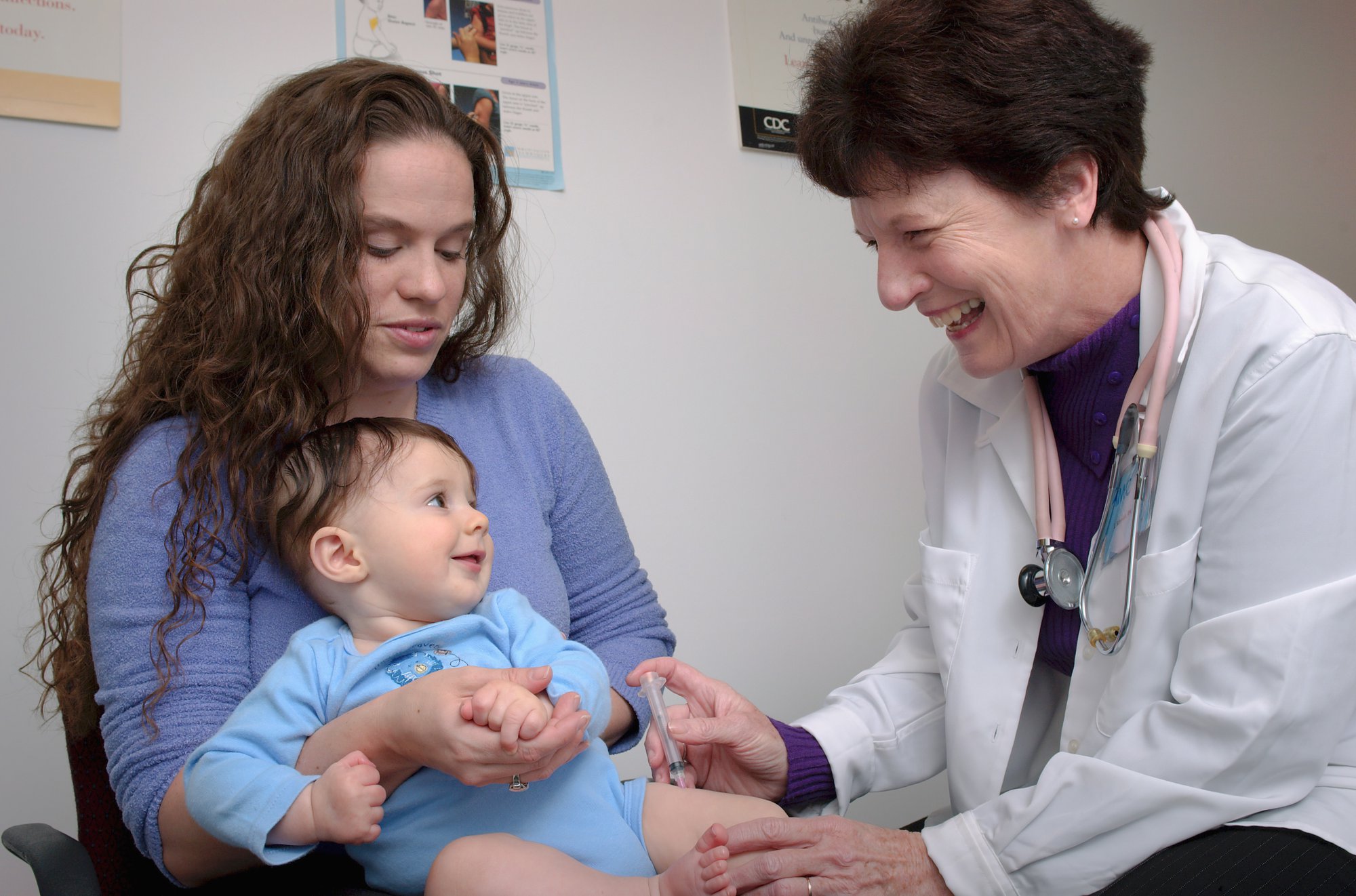 Informatics Nurse
Salary: Their essential contribution to the field of nursing helps Informatics Nurses earn higher-than-average paychecks: $102,230 a year.
Career Outlook: As we enter a new era of information and digitization, Nursing Informatics is one of the fastest-growing nursing fields. Data is at the forefront of health and healthcare reforms, so career opportunities for specialists who can use data to improve healthcare will be booming in the future.
Educational requirements: For a career in informatics, aspiring nurses must hold at least a Bachelor's Degree in Nursing.
Pursue a BSN by enrolling in our RN-to-BSN program and combine your passion for nursing with your passion for information and technology!
Job Description: The goal of an Informatics Nurse is to boost healthcare workers' efficiency, improve the quality of healthcare, and cut costs. To do that, Nurse Informaticians use data extensively; they analyze trends, pay close attention to potentially dangerous medical errors, and implement user-friendly and patient-centric innovations. They also train nursing staff on how to use various new technologies, which help them be more efficient at their job.
Employers: There is no shortage of employers for Informatics Nurses. In this high-paying nursing position, you can work in hospitals, consulting firms, universities or corporations. Over two-thirds of Informatics Nurses work in hospitals, particularly in medical facilities that have achieved Magnet status. Some NIs can even be hired by the government or the military.
Find out everything you need to know about a career in Nursing Informatics.
Neonatal Nurse
Salary: The salary of a Neonatal Nurse amounts to $100,945 a year.
Career Outlook: According to the National Association of Neonatal Nurses, approximately 40,000 low-birth-weight infants are born annually in the United States. In addition to that, many other babies are born with other severe conditions that require specialized attention in the first day or weeks of their lives. Hence, Neonatal Nurses' job prospects will continue to remain high, even though medical advances have increased survival rates significantly.
Educational requirements: The most crucial academic requirement an aspiring Neonatal nurse must fulfill is obtaining a Bachelor's Degree in Nursing.
Enroll in Nightingale College's hybrid BSN degree and pursue a career in neonatal nursing.
Job Description: Neonatal Registered Nurses primarily care for infants born prematurely or with specific conditions or diseases. A typical day on the job would require paying special attention to any changes in a baby's behavior, preparing medications, recording observations, as well as supporting parents through the difficult times of seeing their newborn in the intensive care unit.
Employers: Generally, Neonatal Nurses work in hospitals and clinics, most often in the neonatal intensive care unit (NICU).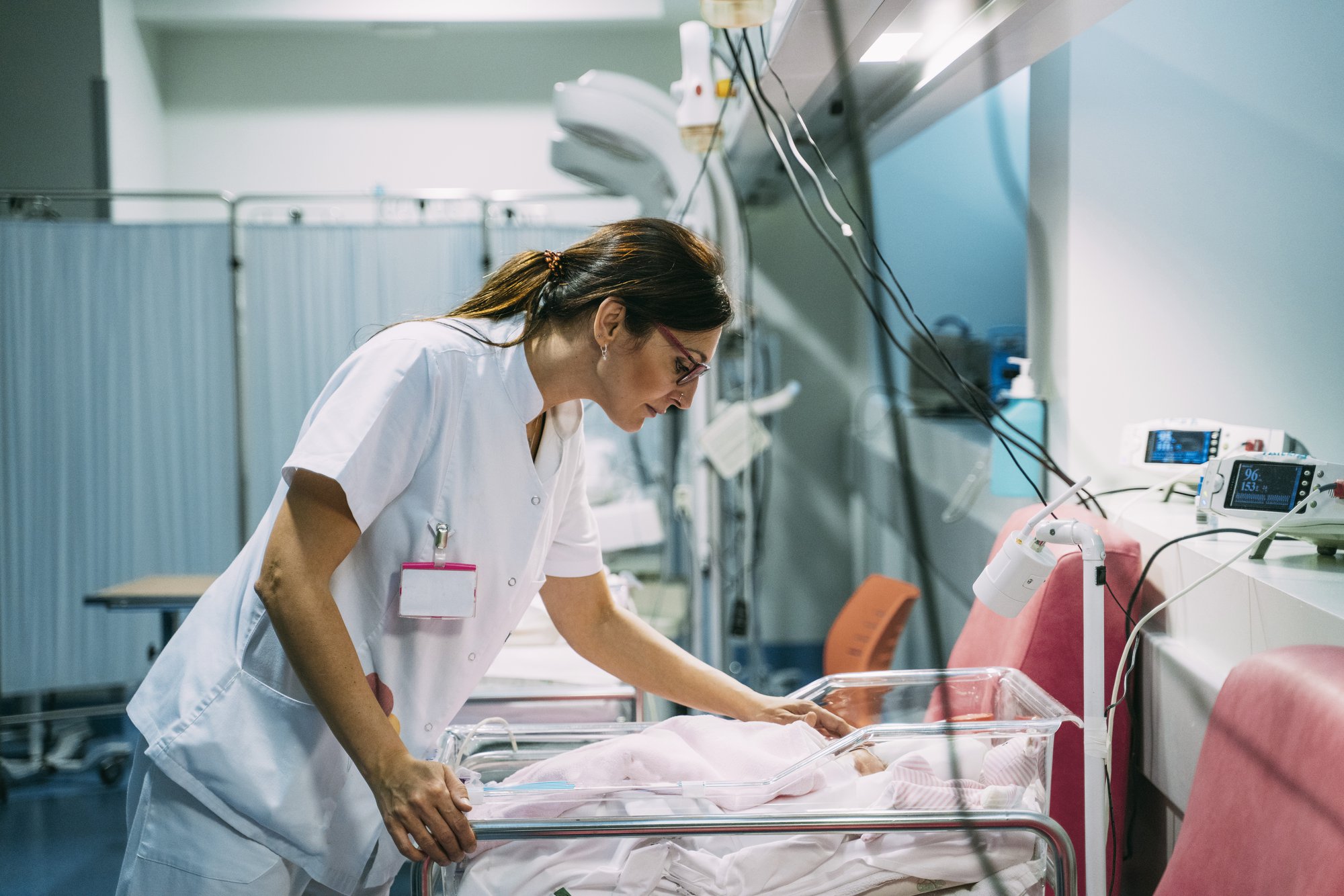 ICU Nurse
Salary: ICU Nurses have an average salary of $95,000. However, this figure is likely to change based on location, employer, and education level.
Learn more about ICU Nurses' earning potential across the US.
Career Outlook: According to the Bureau of Labor Statistics, Registered Nurses' employment is expected to grow steadily by 7% from 2019 to 2029. As a sub-specialty of Registered Nursing, ICU Nursing can be expected to grow at a similar rate, which indicates promising career opportunities for ICU nurses.
Educational requirements: In order to work in the ICU department of medical facilities, you first must become a Registered Nurse. You can achieve that either by pursuing an Associate's Degree in Nursing or a Bachelor's Degree in Nursing. It's worth mentioning that employers show a strong preference for BSN nurses. Also, more advanced education will typically lead to higher salaries.
Are you ready to become an ICU Nurse? Enroll in our BSN program today.
Job Description: Working in the Intensive Care Unit, intensity is in the job description. ICU nurses assist and treat patients who are in extremely critical conditions. They continuously monitor the patient's state, assess their medical state (which could drastically change or worsen from one moment to the other). Also, they carefully document their observations, medication intake, symptoms so that medical professionals have easy access to the whole picture of a critical patient's state.
Employers: Since their job is directly linked to the emergency department, most ICU nurses work in hospitals. They can also be employed in nursing care facilities or outpatient care centers.
Nurse Educator
Salary: The median annual wage for Nursing Professors is $84,060. For more detailed information about Nurse Educator salaries, read our article on the average income for this profession in every state.
Career Outlook: One reason why this profession is not only appealing but also one of the highest-paid is because of the high demand for nursing educators. Many universities across the country have admitted to having rejected students due to a lack of nursing faculty. By 2025, the shortage of Nurse Educators will increase even further due to the retirement of almost one-third of the current nursing faculty. Therefore, the job prospects for Nursing Educators are excellent.
Educational requirements: Be prepared to spend extra time studying and training if you are considering a career in nursing education. The minimum requirement for a Nurse Educator is an MSN degree.
Are you ready to teach the next generation of nurses? Enroll in our MSNEd program and take your skills from the bedside to the classroom.
Job Description: Essentially, what you do as a Nurse Educator is pretty straightforward: educate the future generation of nurses. You can choose whether you want to teach more general nursing classes or specialize in a particular area of nursing. On a more day-to-day basis, you will be responsible for developing curricula, advising, evaluating, and teaching students through lectures or lab and clinical work.
Employers: Of course, the main employment opportunities for Nurse Educators include universities, colleges, community colleges, and technical and vocational schools. Suppose you wouldn't trade the healthcare environment for a classroom. In that case, you can also find a job in teaching hospitals, laboratories, or clinical settings.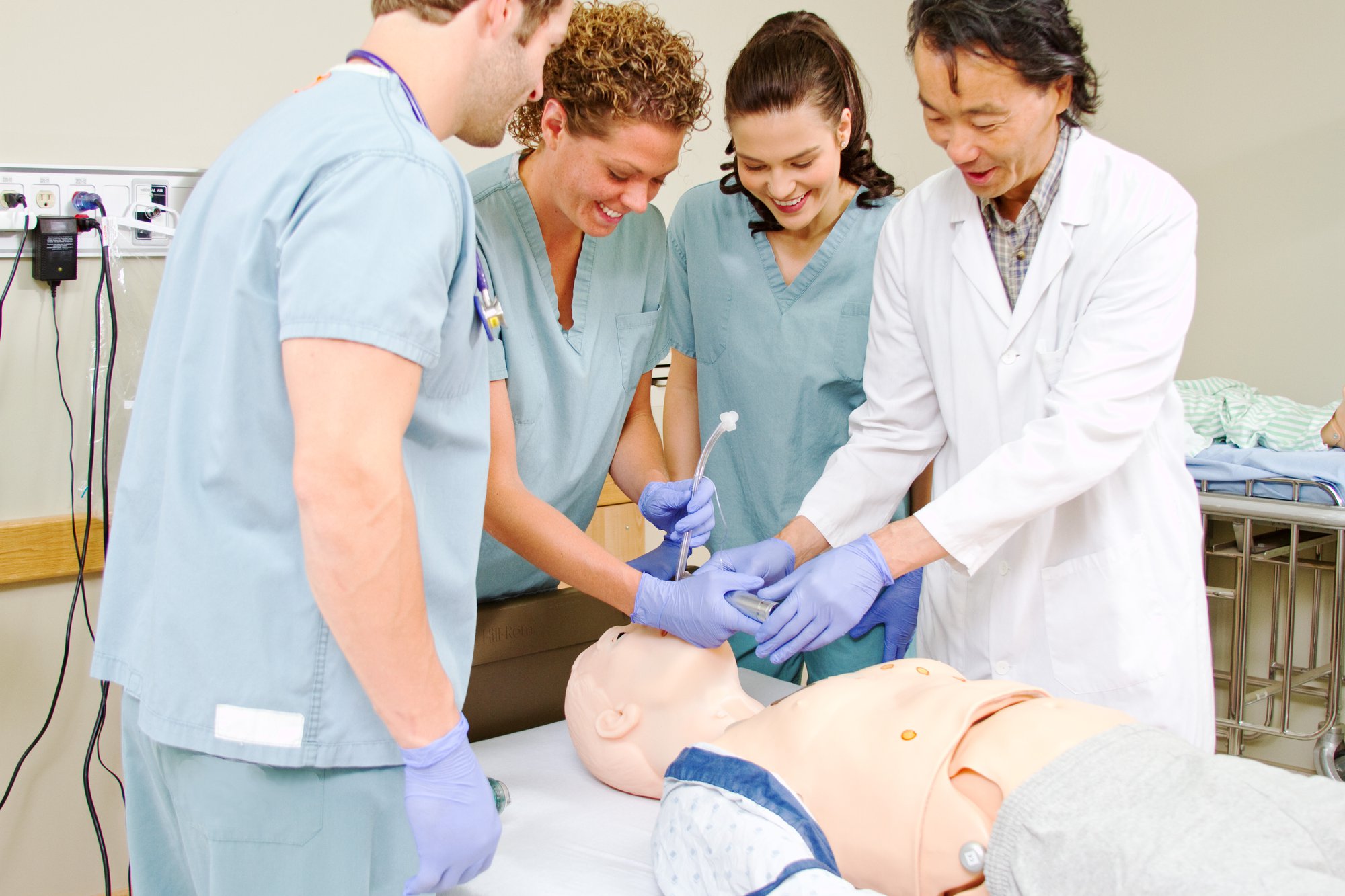 Ready to Take Advantage of the Highest Salary Opportunities in the Nursing Industry?
As you have seen by now, the nursing field can be enriching, both in terms of experience and income potential. If you were ever wondering if it's worth it to invest your time, money, and energy in advancing your education, the short answer is yes. The competitive wages, the benefits, and the subsequent sense of personal and professional accomplishment will make the return on investment rather high.
What better time than the present to go after that Bachelor's or Master's Degree and climb higher on the ladder of professional success? And because in our world everything is interconnected, your professional success is the success of the entire healthcare industry. The whole country wins when you win.
Are you ready to reap the rewards of a high-paying nursing career? Begin by enrolling in our RN-to-BSN degree!
*In lieu of official data from the Bureau of Labor Statistics, data regarding average salaries was gathered using ZipRecruiter, in September 2021. Bear in mind that wages will vary significantly based on location, employer, education level, years of experience, and other factors.