What it's like to be a parent and a nursing student at the same time

Can you be a parent and in nursing school at the same time? Well, mom and dads, there is good news for you: Many successful nursing students and graduate nurses are invested parents, juggling a job and family skillfully and successfully.
Nursing school is not easy, as you've probably heard. It requires a lot of sacrifice and dedication to stay on top of your classes and carve out set time for studying. You've probably researched how many hours of study it takes and worry that you won't see your kids very much. Your next question may just very well be whether nursing school and pursuing your passion of becoming a nurse is worth it.
Is becoming an RN worth missing out on some big moments in your kid's life? Is nursing worth missing your ten-year-old's soccer game and being deemed (for the meantime at least) "the WORST mom/dad EVER?" Is nursing worth putting your baby to bed then staying up for three more hours to study before finally falling asleep in the early morning hours?
According to our learners and graduates who are parents, the answer is a resounding YES!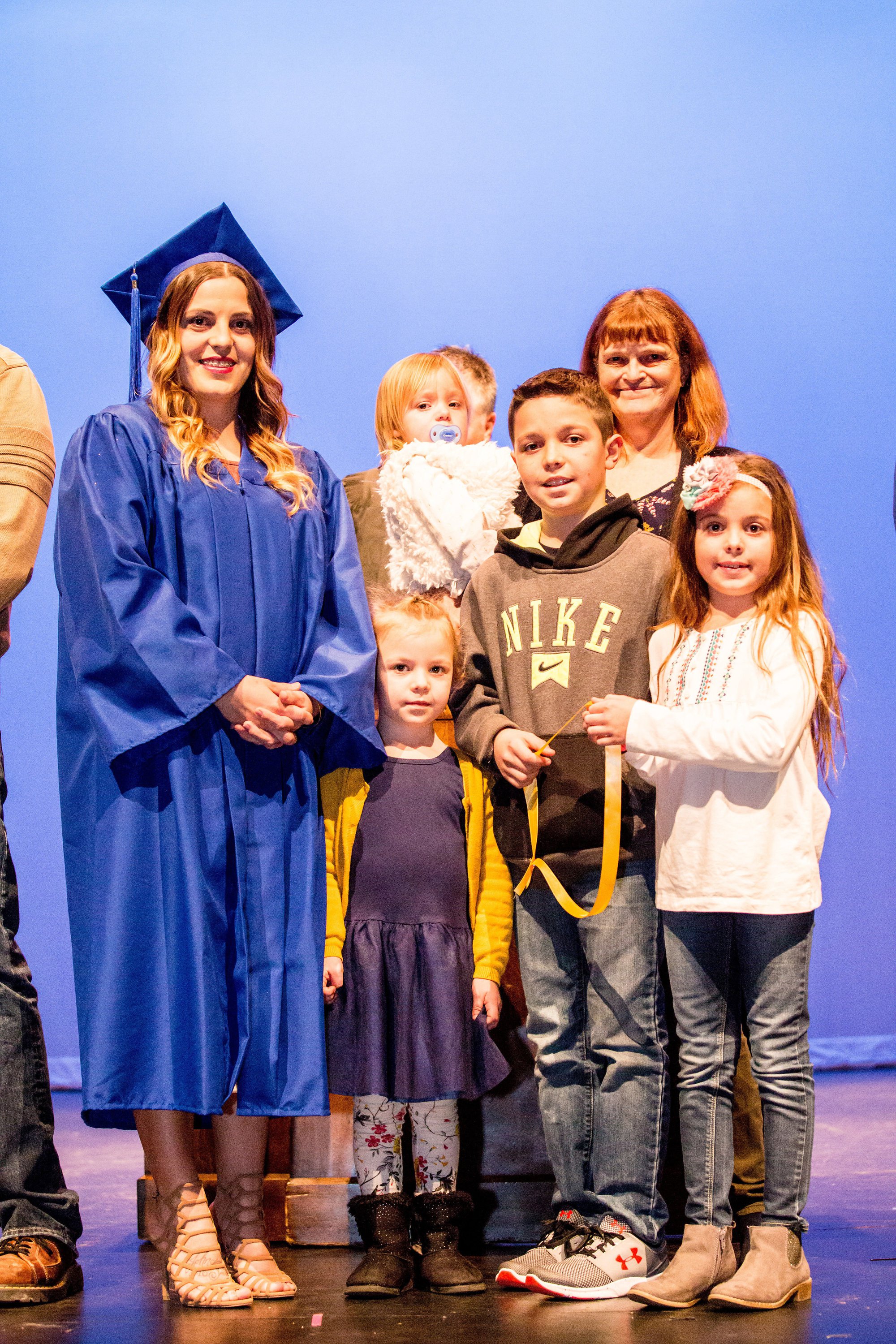 There will be times you can cuddle your babies, and times where you need to study. It's a give and take. You will still be their parent. You will still love them, and they will still love you. Not only that, in 20 months (for our ADN program) or 32 months (for our BSN program) you will be the "BEST mom/dad EVER" when you can spend time with them and put a roof over their heads and food on the table – because you are a registered nurse.
Our current learners who are parents provided a few tips to keep in mind.
Build a support system
Having a support system is crucial to completing the program and should be in place even before starting school. You need people who will make you dinner in a crunch, who will drive your kid to soccer practice because you have a clinical, and who will support you when you need to study.
Stephanie Ray, a learner in our ADN Program, said, "I have 5 kids (kudos to you other mommies with kids!) and travelled the entire time 3.5 hours from my town in NV to the St. George DDC. And worked full time. A support system is your best bet. Mom, friends, hubby, etc."
Jerica LeFevre, another learner in our ADN Program, seconded saying, "It's stressful. I have great support that peps me up when I want to quit."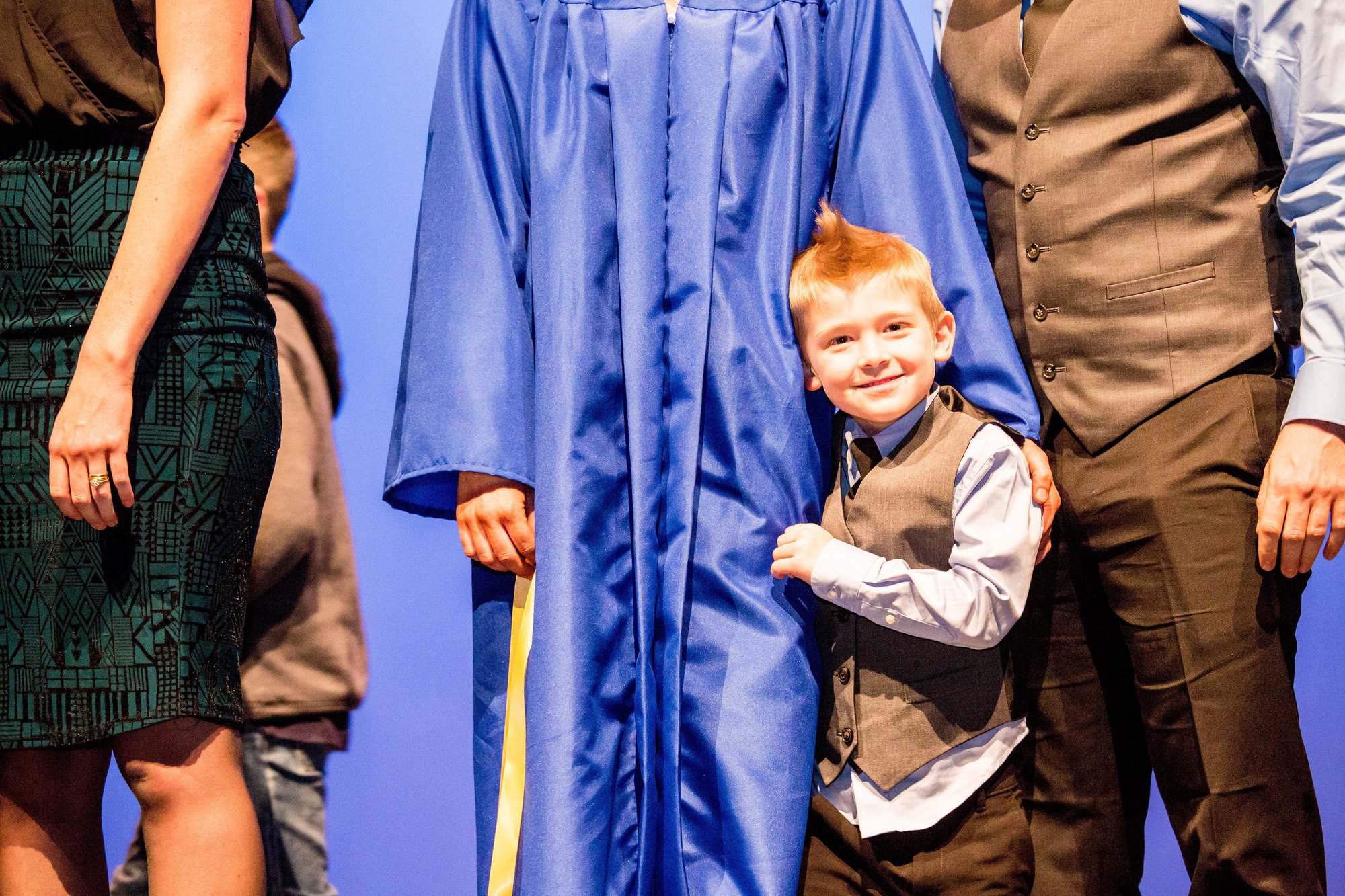 Accept that there will be sacrifices
Everything comes at a price, so be prepared to make sacrifices for your education, including family time.
"Unfortunately no, you will not have every waking moment with your child especially when you have to travel," said Ray. "My suggestion is to block out time. Get up [before your child] and study an hour or 2. Naps are your best friend! Study during naptime. Make your crockpot, Instapot, and oven your best friend, that way you can study while dinner is cooking away. After dinner, bathtime, and then bedtime stay up another hour or 2 (or longer if you can handle it). Take days off and RELAX with your family. It's okay to take some time or you will get burnt out and have emotional breakdowns… TRUST me I know this. Unfortunately, families have to make sacrifices."
Billijean Osterhout, who is in the LPN advanced placement program, agreed, saying, "It's hard. Plain and simple. You won't see your babies A LOT! I have 4 kids and while I have the help of my husband, my kids have been in daycare more than I would have liked. My youngest was 10 months old when I started full on clinical crazy hectic schedule. I'm not going to lie, it sucks not seeing my babies… but if all goes well 2 more semesters and I'll have my RN (I'm doing accelerated ADN as I'm an LPN). The outcome is worth it. It sucks but it's for the best and before you know it you are an RN and able to provide more financially and time-wise to your kids."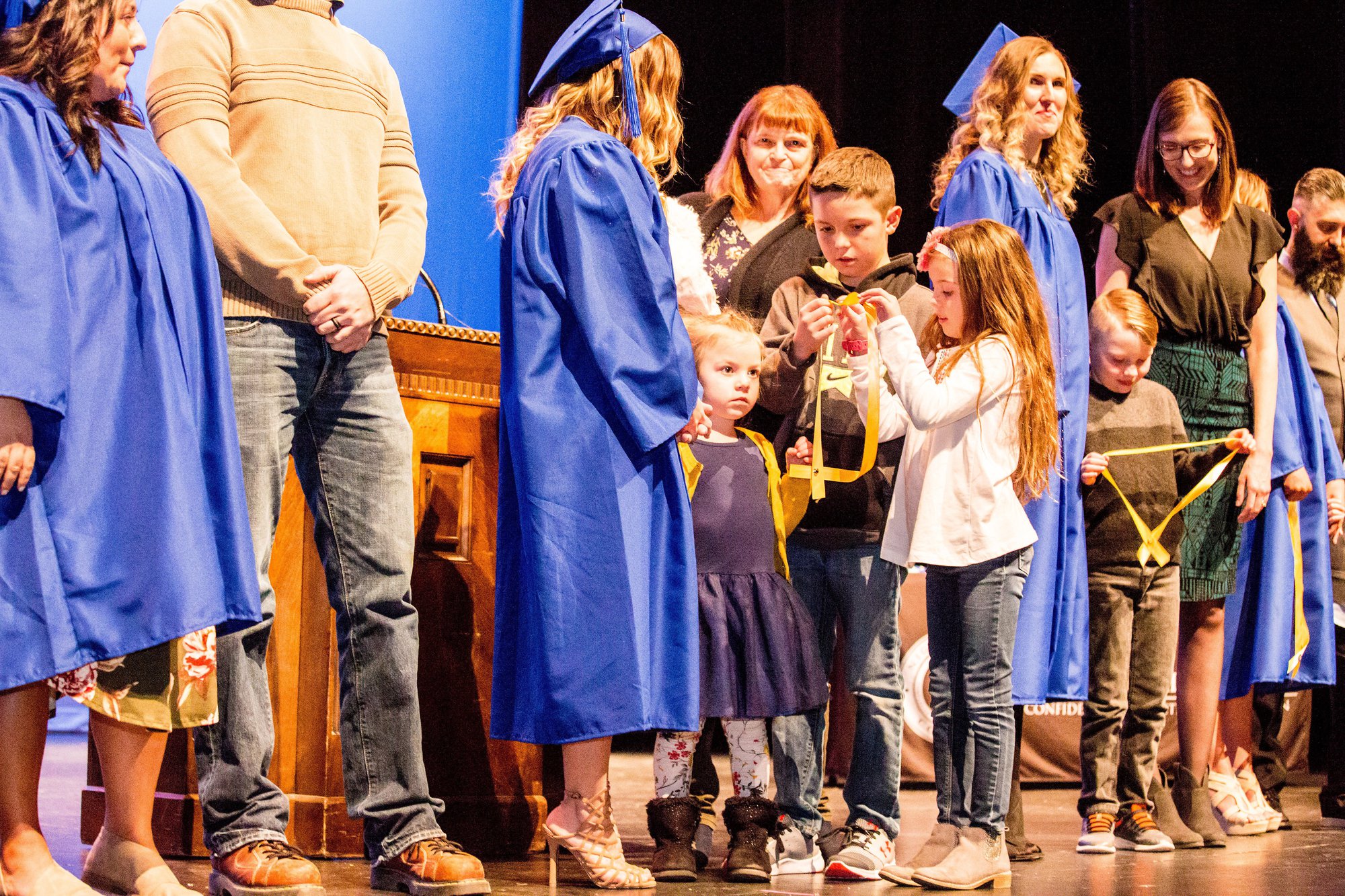 Don't wait
Do you really want to wait another 15 years for your kids to be out of the house before becoming an RN? You will have the same dilemma in a year or two, so start now, and you can be working as a nurse in a year or two.
"Do it while you have the chance," said Osterhout. "It's taken me 10 years to go from LPN to RN and I wish I would have done it sooner! Don't be the person who thinks 'I could have been doing this for 10 years already.' There is ALWAYS going to be an excuse to not get it done, trust me… I made them! BUT, my excuse to go back is my kids and their future! Good luck!"
"It's SOOOO worth it," said Ray. "I started this journey 10 years ago doing 1-2 prerequisites at a time, and never got into a program. Dedication is the key! Otherwise, you will fail. You have to want this. In a little under 2 years, I am finally done."
"Don't wait. It's difficult, the most difficult thing you may do, but so worth it. Just remind yourself it is for your kids too, so you can provide the life you imagine for them," said Maranda Hammack, alumna of our ADN program. "My youngest was 2-3 while I did the 16-month ADN, & she would at times throw my homework and push my computer trying to get attention–it will emotionally kill you–and then it will be over. You can do it."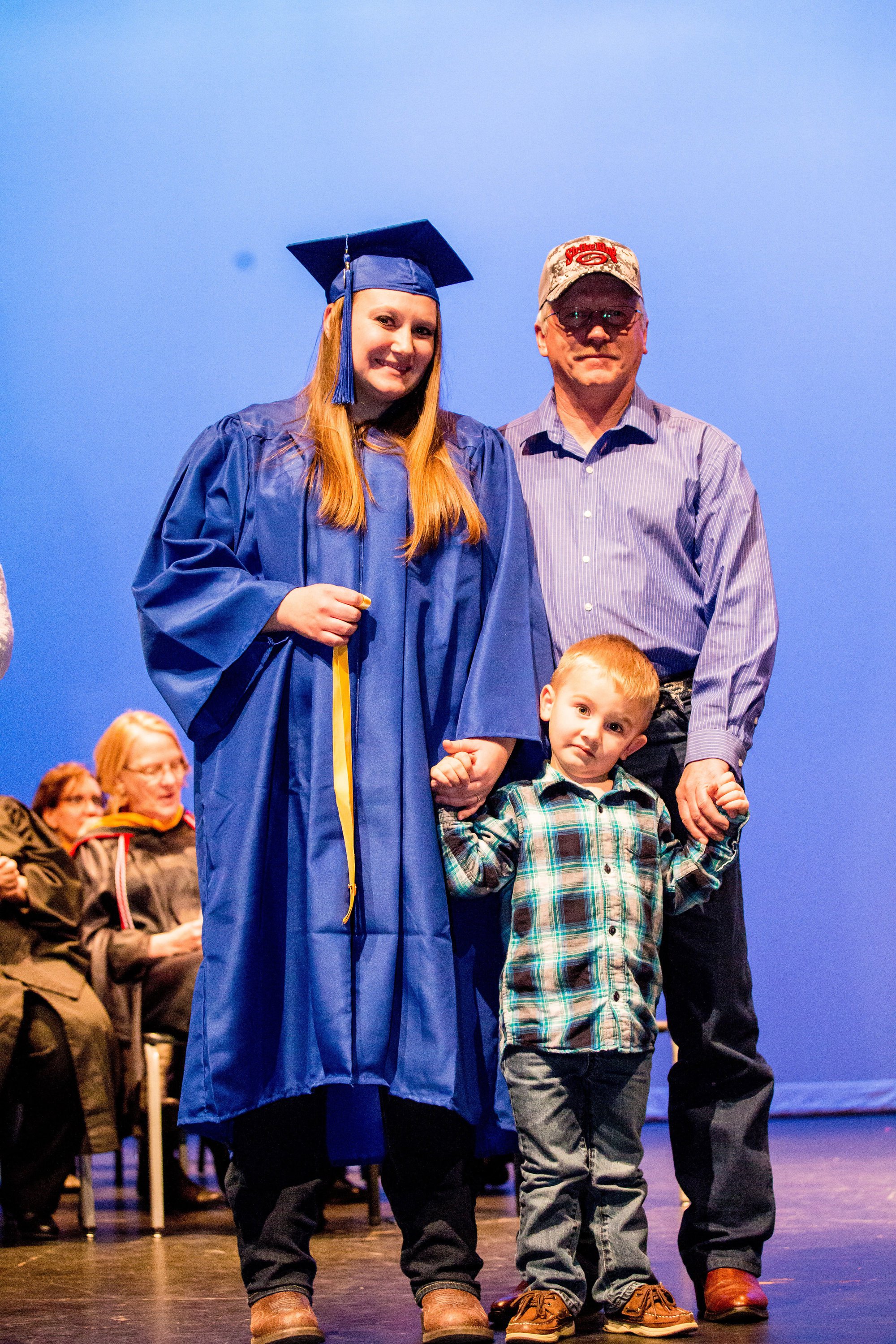 Remember you are doing this FOR them
LeFevre said, "I have a five year old and had a baby in the middle of this last semester. It was hard but if you are determined enough you can do it… we do what we have to as mothers to provide the best for them."
Stephanie Ray, another learner in the ADN Program said, "Ask yourself why are you doing this? Me because I wanted to give my children a better life, be more financially stable, and show my children that working hard is worth it in the end. Best wishes to all of you who are embarking on this journey!"
You are doing what is best for your family. You can make it. It will only last a few short months! Just think of where you are, and where you could be in 20 months (or less for LPNs!) with a stable career as a nurse. After you become an RN, you can also complete our fully-online RN-to-BSN program, which is only 12 months.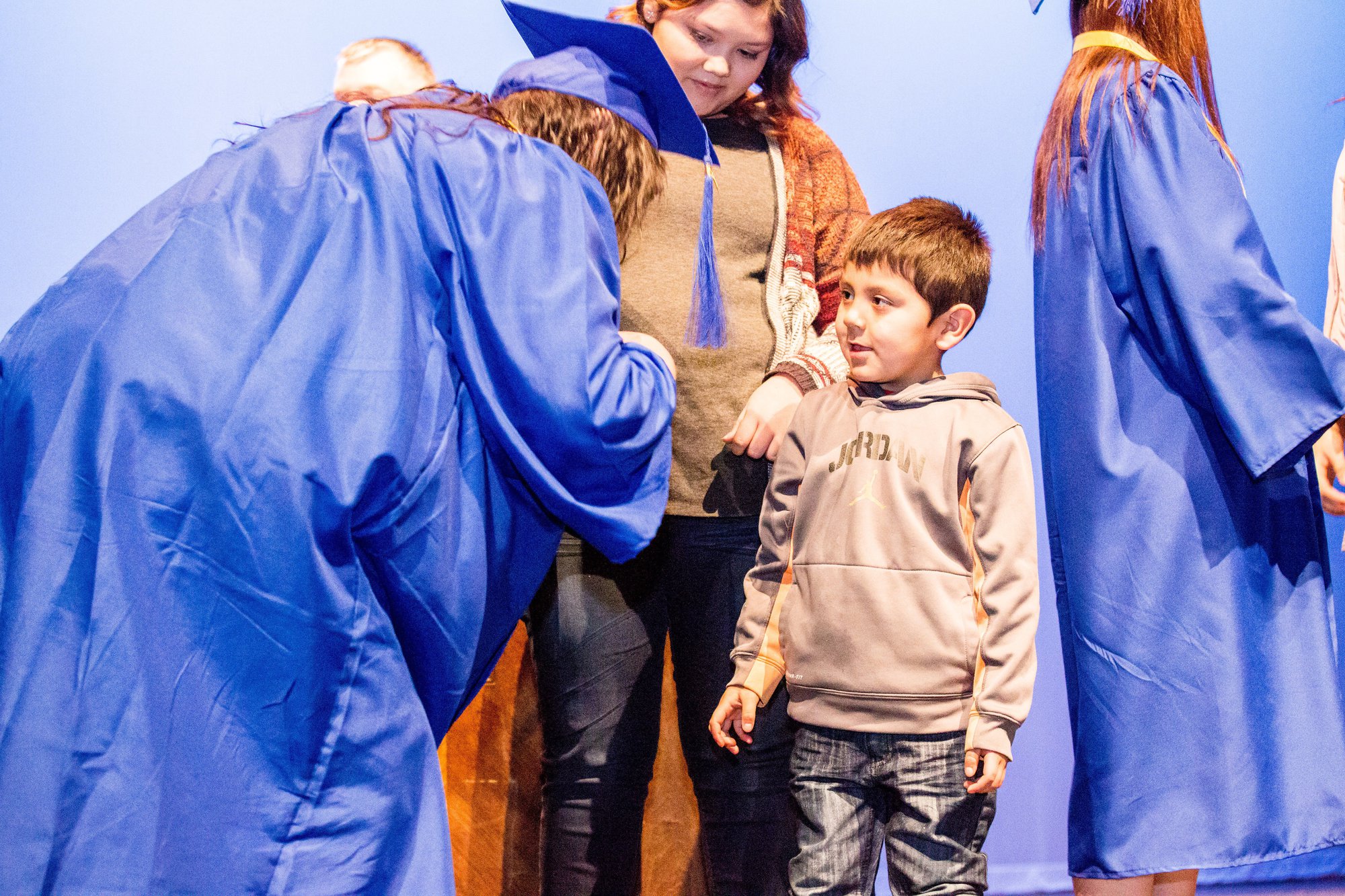 Don't wait until your kids are older, let them grow up with a nurse as a parent! Keep in mind every time they want you to come play that you are sacrificing now so that THEY can have a better future. You are doing this for them!
The answer is yes.
According to our graduates, the answer to the question "Can you be a parent and a nursing student at the same time" is YES! Can I be a mom and a nurse? Yes! Can I be a dad and a nurse? Yes! Can I do nursing school with a baby? Yes! You can do it! It will be difficult, but it is possible, and it will improve your children's lives. So don't wait. Build the support system, make the sacrifices, remember you're preparing for a better future and jump in.
Learn more about our ADN Program by clicking the button below.