Nurse Anesthetist Salaries: How Much Do They Earn in Each State?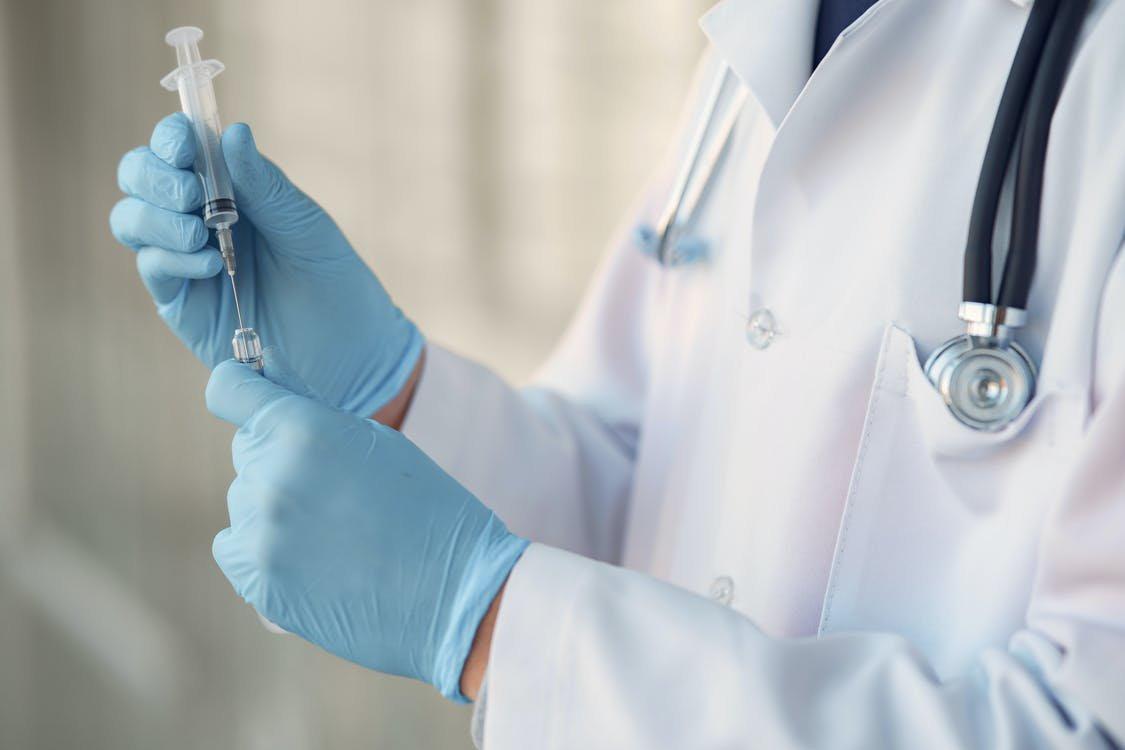 A nurse anesthetist is an advanced practice nurse (APRN) who plays a crucial role in the healthcare ecosystem. It's a career track that invariably comes with a tremendous amount of responsibility, but working as a Certified Registered Nurse Anesthetist (CRNA) certainly has its perks.
From professional satisfaction, personal fulfillment to increased financial stability, putting in the effort to become an Advanced Practice Nurse is well worth it. In general, APRNs earn considerably higher salaries than other nurses, and Nurse Anesthetists are at the top of this chain, with yearly wages that can be double or triple compared to those of Registered Nurses.
As an aspiring APRN, what might tip the scales towards you pursuing the Nurse Anesthetist career track is having a clear idea about your earning potential. In the end, you want to know if pursuing a BSN degree followed by a Master's Degree will make a considerable difference for your professional track. How much do CRNAs make? Which states are the best to work in, from a salary perspective? How much demand is there for Nurse Anesthetists?
Find out the answers to all these questions (and more) in this complete guide to a Nurse Anesthetist's salary.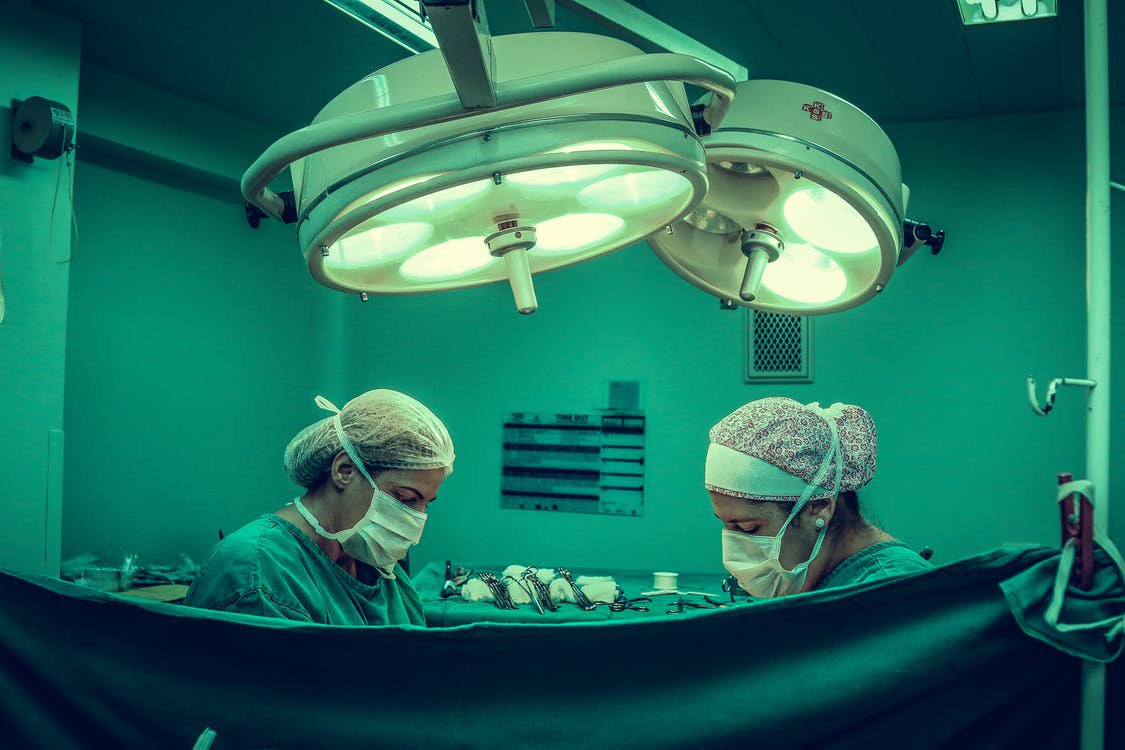 What Exactly is a Nurse Anesthetist?
Nurse Anesthetists are APRNs whose duties range from administering anesthesia and monitoring vital signs to providing care before, during, and after medical procedures. As a CRNA, your job starts way before the patient is on the operating table.
Safely administering anesthesia starts with knowing your patient's medical history. Therefore, before a procedure begins, the nurse anesthetist must gather crucial information, like what medications the patient is taking, their allergies, and other illnesses the patient might have.
Only after that process can CRNAs give patients anesthesia: either general, putting the patient to sleep so that they don't feel any pain during the procedure, or regional (local) anesthesia, to numb a particular area. The role of Nurse Anesthetists is equally essential during the operation. They continuously monitor the patient's vitals to make sure they respond to anesthetics appropriately and, if necessary, adjust the anesthesia.
To be successful at fulfilling these duties, as an aspiring Nurse Anesthetist, you must possess a few crucial qualities. First off, one must be extremely detail-oriented – every little element plays a role in choosing the right anesthetic or the correct dosage. CRNAs must also be fast thinkers. They need to make decisions on the spot if they sense that patients are not responding well to the anesthesia – there is no time to second-guess yourself. They need to be motivated, dedicated, and, equally important, they need to be empathetic. To a certain extent, people entrust Nurse Anesthetists with their life, and that's an obligation that must be treated with care and responsibility.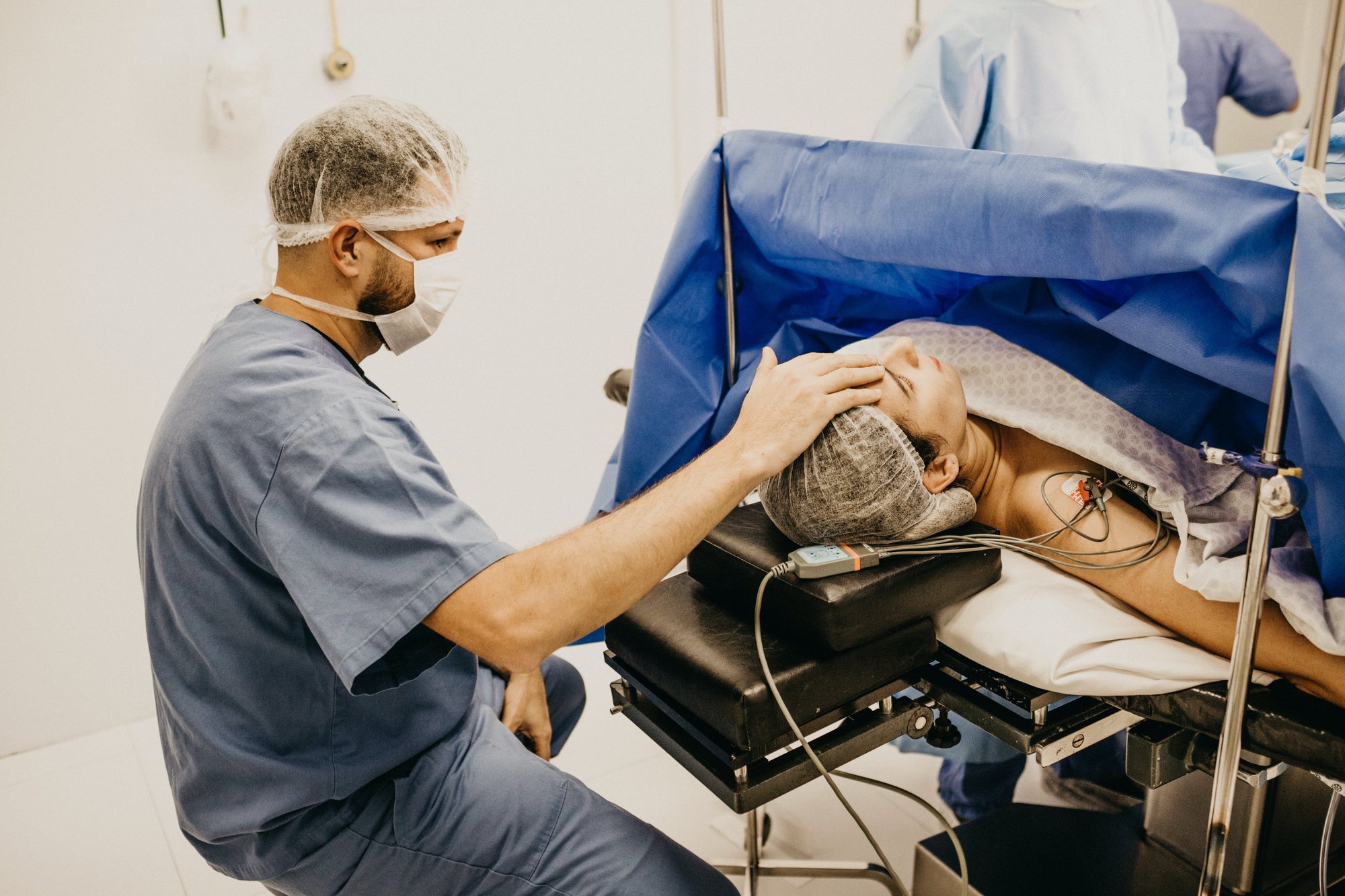 How to Become a Nurse Anesthetist?
The road to becoming a Nurse Anesthetist is definitely longer and more difficult than that of a Registered Nurse. It's relatively easy for a Registered Nurse to find employment with a BSN degree or even an ADN. However, for aspiring nurses who wish to pursue APRN roles, a Master's Degree is the minimum requirement. Nurses must be licensed in the state they choose to work in and need to pass a national certification exam in order to be able to practice.
At Nightingale College, we firmly believe in the importance of advancing your education as the best way to boost your professional performance and elevate the future of healthcare. That's why we encourage aspiring nurses to follow their dream careers, which is why we offer the most reliable jumping-off point to start this journey. Our online RN-to-BSN program and hybrid BSN program are great ways to start climbing the academic and professional ladder to becoming a Nurse Anesthetist.
As mentioned before, the very first step is getting a Bachelor's Degree in Nursing, and, depending on your previous educational background, that takes from two to four years to complete. With a BSN under your belt and a few years of experience in a medical setting, you can pursue your dream of becoming a CRNA and enroll in an accredited MSN program.
Typically, Master's programs take around two years to complete, so, all in all, becoming a Nurse Anesthetist can take about six or seven years. It's becoming increasingly more encouraged for APRNs to also pursue a Doctoral Degree in Nursing (DNP), which can add up to two more years of studying. However, the additional investment of time, money, and energy results in significantly higher salaries.
Are you a nurse looking for career advancement opportunities? Enroll in our online RN-to-BSN program and you'll be one step closer to your dream job!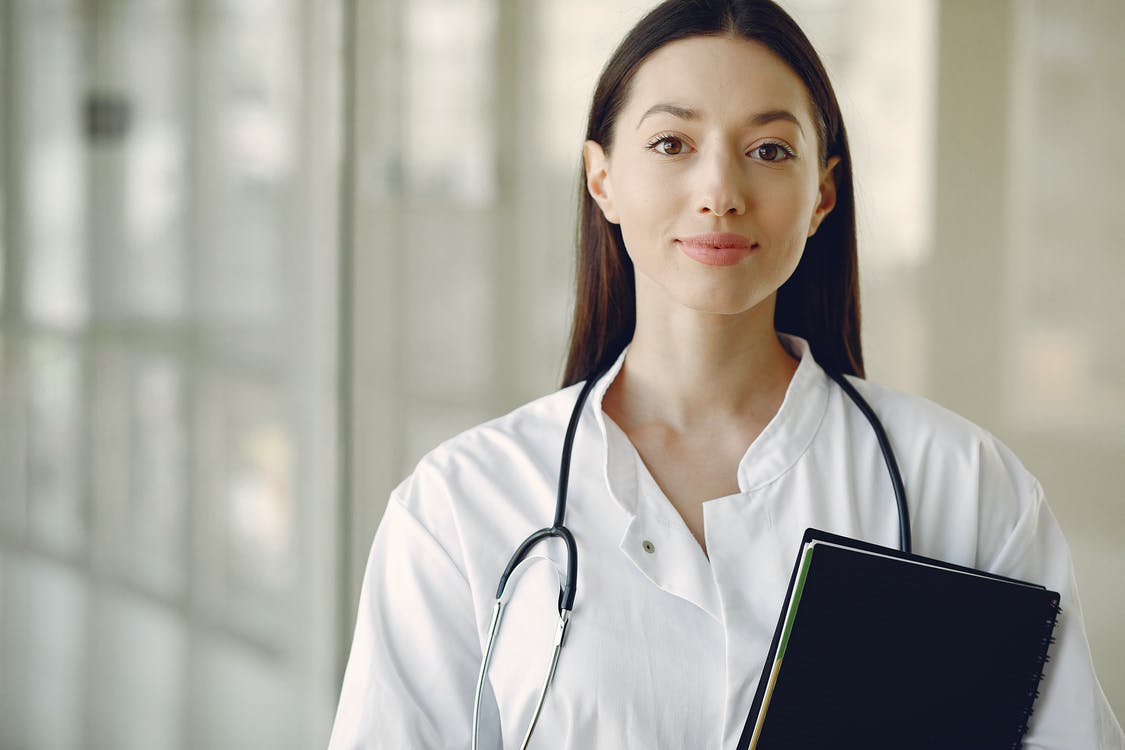 How Much Does a Nurse Anesthetist Actually Make?
In the nursing world, it's no secret that Nurse Anesthetists are the best-compensated nurses. According to 2019 data from the Bureau of Labor Statistics, the yearly average salary for CRNAs was $181,040.
Of course, as far as Nurse Anesthetists' salaries go, a variety of factors come into play. Specializing in a particular area of anesthesia, such as neuro-anesthesia can lead to higher wages. CRNAs who have a DNP can also expect a salary increase compared to MSN trained CRNAs. Geography also matters. In states like Wyoming, Montana, or Oregon, which are mostly rural, Certified Nurse Anesthetists work with the highest levels of autonomy, which translates to significantly higher wages. Where they work as well as years of experience can also influence a Nurse Anesthetist earning potential.
As a Nurse Anesthetist, you will earn the highest wages in Wyoming – an annual mean salary of $243,310. Montana is a fairly close second. There, CRNAs take home around $239,380 yearly. You also have a very high earning potential in Oregon – $234,750, followed by Wisconsin, where Nurse Anesthetists earn about $233,600. California is fifth among the top paying states for CRNAs, with an average salary of 227,290.
Let's also take a look at the other side of the coin. The states where Nurse Anesthetists earn the least amount of money are Idaho – $150,670, Utah, with a median salary of $146,470, and Arizona, where CRNAs earn around $144,530.
If your state is neither at the top nor the bottom when it comes to Nurse Anesthetist salaries, but you are still curious about your earning potential, we have you covered. Find below a list of all the states for which official BLS data was available and discover both annual and hourly salaries for CRNAs all over the United States:
Nurse Anesthetist average salaries in most states:*
Alabama
Annual: $157,430
Hourly: $75.69
Arizona:
Annual: $144,530
Hourly: $69.48
Arkansas:
Annual: $182,960
Hourly: $87.96
California
Annual: $227,290
Hourly: $109.28
Colorado
Annual: $175,100
Hourly: $84.18
Connecticut
Annual: $198,750
Hourly: $95.55
Georgia:
Annual: $174,310
Hourly: $83.80
Hawaii:
Annual: $198,330
Hourly: $95.35
Idaho
Annual: $150,670
Hourly: $72.44
Illinois
Annual: $199,660
Hourly: $95.99
Indiana
Annual: $165,770
Hourly: $79.70
Iowa:
Annual: $202,400
Hourly: $97.31
Kansas
Annual: $162,010
Hourly: $77.89
Kentucky
Annual: $167,400
Hourly: $80.48
Louisiana
Annual: $158,500
Hourly: $76.20
Maine
Annual: $188,840
Hourly: $90.79
Maryland
Annual: $186,310
Hourly: $89.57
Massachusetts
Annual: $201,890
Hourly: $97.06
Michigan
Annual: $194,640
Hourly: $93.58
Minnesota
Annual: $192,290
Hourly: $92.45
Mississippi
Annual: $177,820
Hourly: $85.49
Missouri
Annual: $161,420
Hourly: $77.61
Montana
Annual: $239,380
Hourly: $115.09
Nebraska
Annual: $179,450
Hourly: $86.27
New Hampshire
Annual: $196,000
Hourly: $94.23
New Jersey
Annual: $193,900
Hourly: $93.22
New Mexico
Annual: $162,320
Hourly: $78.04
New York
Annual: $200,350
Hourly: $96.31
North Carolina
Annual: $189,060
Hourly: $90.89
North Dakota
Annual: $195,010
Hourly: $93.76
Ohio
Annual: $184,380
Hourly: $88.64
Oklahoma
Annual: $175,090
Hourly: $84.18
Oregon
Annual: $234,750
Hourly: $112.86
Pennsylvania
Annual: $174,240
Hourly: $83.77
South Carolina
Annual: $165,940
Hourly: $79.78
South Dakota
Annual: $190,880
Hourly: $91.77
Tennessee
Annual: $157,070
Hourly: $75.52
Texas
Annual: $167,020
Hourly: $80.30
Utah
Annual: $146,470
Hourly: $70.42
Virginia
Annual: $180,120
Hourly: $86.60
Washington
Annual: $192,440
Hourly: $92.52
West Virginia
Annual: $188,580
Hourly: $90.66
Wisconsin
Annual: $233,600
Hourly: $112.31
Wyoming
Annual: $243,310
Hourly: $116.98
*Data gathered from the Bureau of Labour Statistics.
How Promising Is the Job Outlook for CRNAs?
Because of the high demand for nurses, the nursing field, in general, is great in terms of job outlook. Employment is on the rise, and so are wages. And things are particularly looking good for Advanced Practice Registered Nurses. According to the BLS, employment of Nurse Anesthetists, Nurse-Midwives, and Nurse Practitioners is expected to increase by 45%. This projected growth is considerably higher than other occupations that are expected to grow by 4% on average.
During this decade, almost 3,000 job openings will be available for Nurse Anesthetists. The highest demand will occur in inner cities and rural areas.
Most Certified Registered Nurse Anesthetists work full time. They can be employed in different settings, but the majority, almost 47%, work in physicians' offices. The median annual salary for this industry is $171,220.
Secondly, around 14,000 CRNAs work in general medical and surgical hospitals where they cash in approximately $193,380 a year. Although fewer Nurse Anesthetists work in Outpatient Care centers (a little over 1,900), this industry is the top paying one for this occupation. CRNAs employed in outpatient care centers can earn up to $224,630.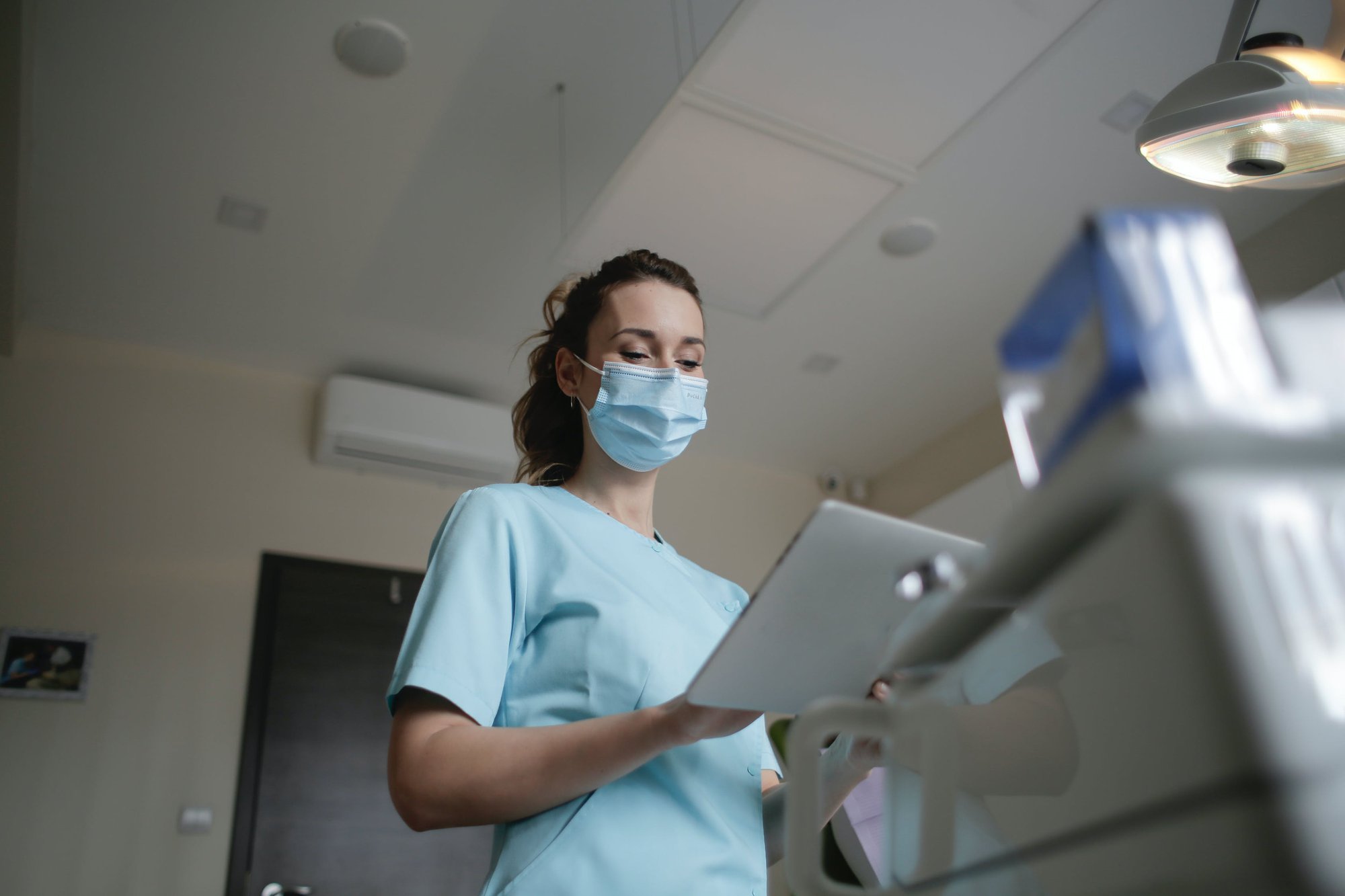 Salary Comparisons: Nurse Anesthetist vs. Other Nursing Careers
Naturally, a more advanced education leads to better job opportunities, jobs that are more personalized to your needs and wants, as well as higher salaries. So, pursuing an MSN Degree is a great way to propel your career – and earning potential – further.
We've already mentioned that with an annual salary of $181,040, Nurse Anesthetists are the top earners in the nursing field. But how exactly do their salaries compare to other MSN prepared nurses, as well as to RNs who hold a Bachelor's Degree?
Let's take a quick look at different career tracks for nurses and their adjacent salaries.
Registered nurses (ADN required, BSN preferred)- $77,460 per year
Nurse Practitioners (MSN required)- $111,840 per year
Nurse-Midwives (MSN required) – $108,810 per year
Nurse Educator (MSN required) – $83,160 per year
Find out in more detail how much Registered Nurses and Nurse Educators earn in every state.
All in all, it's clear that the path towards an upgraded paycheck starts with upgrading your education. Becoming a Certified Registered Nurse Anesthetist is definitely a wise career choice: salaries are high, demand is proliferating and the impact you have on your patients' wellbeing – and the healthcare system, in general – is undeniable.
The journey of a thousand miles starts with a single step. Are you ready to take yours?
Your dream of becoming a Nurse Anesthetist is within your reach. Enroll in our online RN-to-BSN program and make sure you get the APRN career you've been dreaming of!