Online Nursing School: Can You Become a Registered Nurse or Advance Your Nursing Education Online?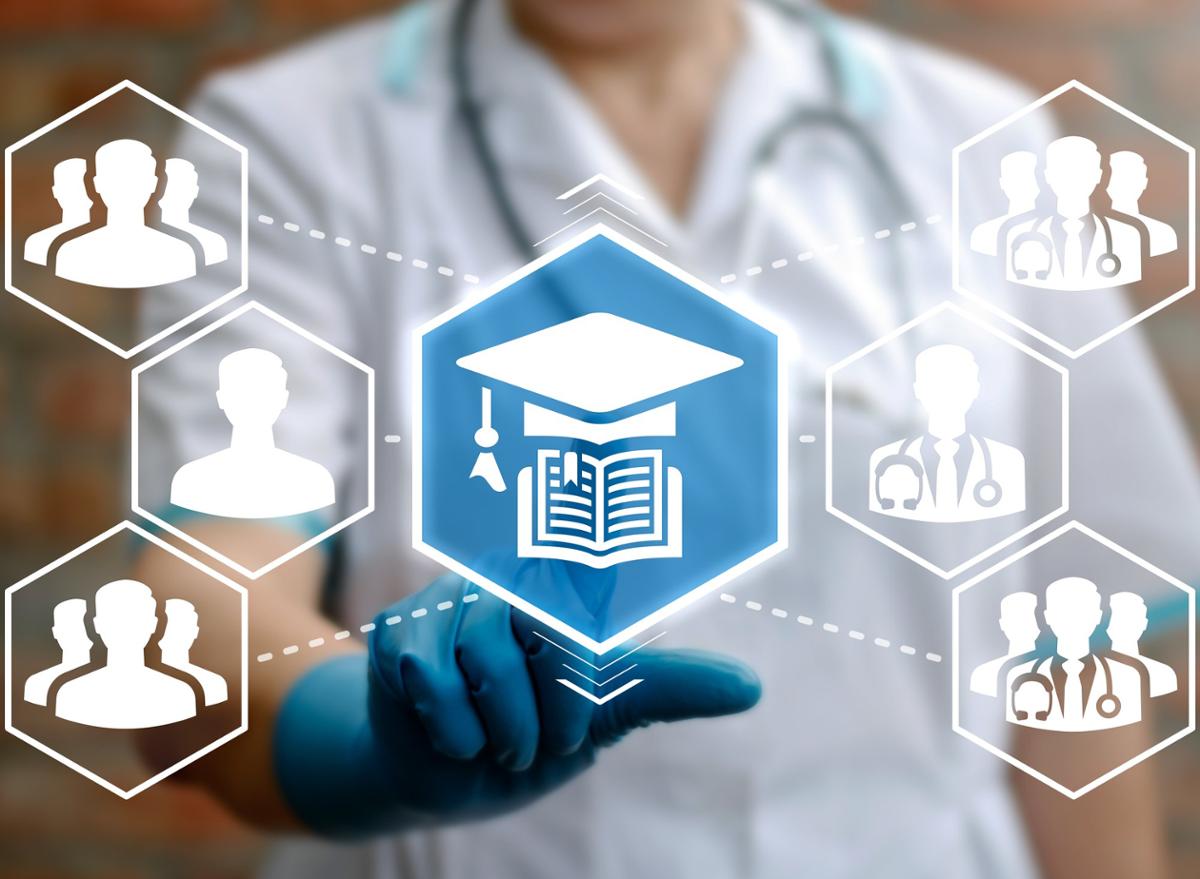 The COVID-19 pandemic has drastically impacted how nursing education and admissions are done. With brick-and-mortar schools and universities closed, the focus has shifted towards online RN programs.
Even though online nursing programs have been around for quite a long time, becoming a Registered Nurse, or advancing your nursing education online is not only possible but recommended right now. The main challenge is to offer relevant and safe clinical experiences and schools all over the country manage to successfully provide those with the use of simulations, telehealth, and even virtual reality.
As far as Nightingale College is concerned, our extensive experience in teaching online nursing programs helped us tremendously, while other schools were just switching to virtual didactic instruction. We've worked even harder on perfecting our online curricula and methods of teaching and we strive to offer meaningful learning experiences for our learners.
This is why today we want to share everything you need to know about going to school for nursing online, from what it takes to become a registered nurse online to how these programs work and what makes online learning worthy of your time and consideration.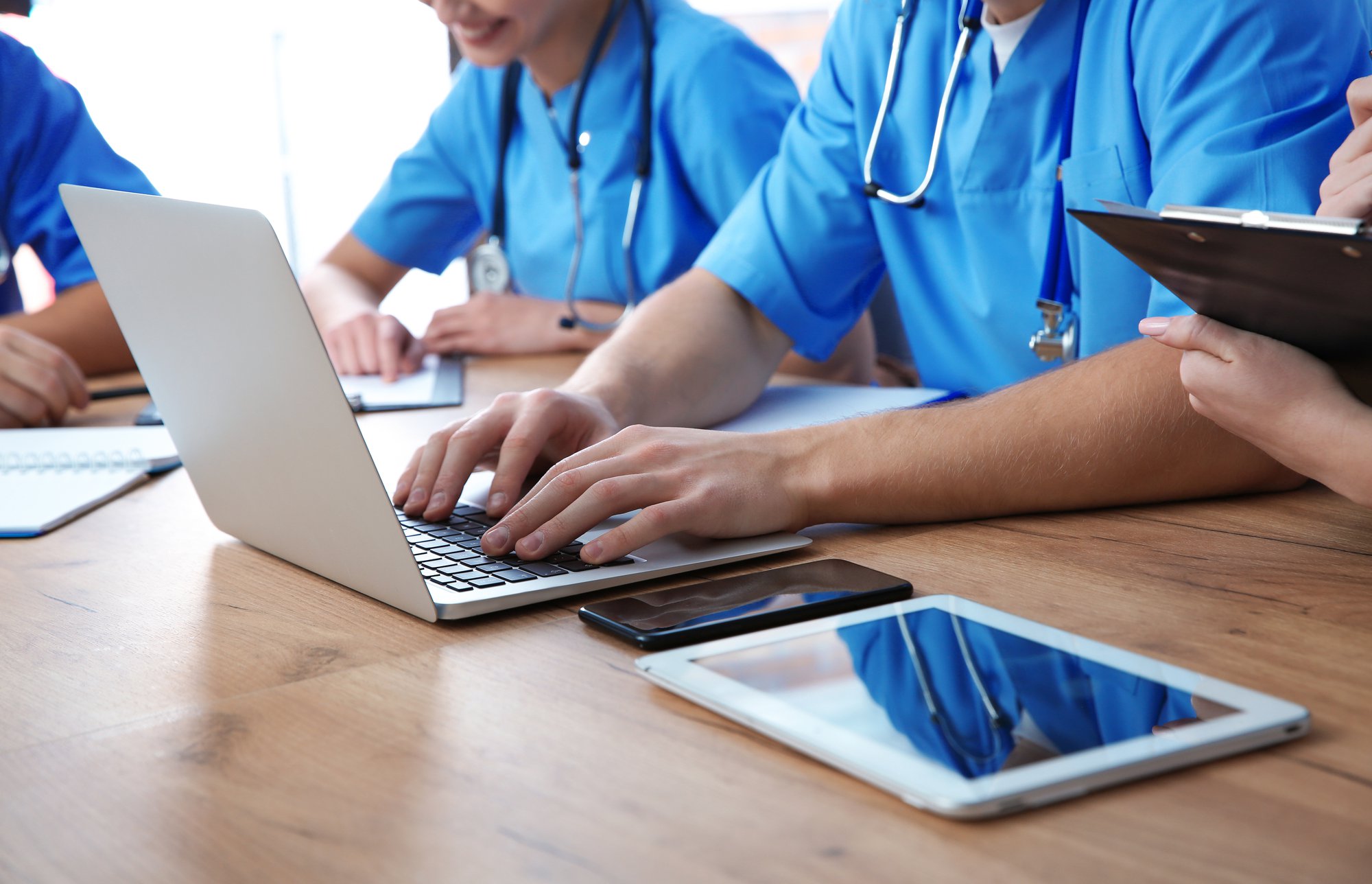 Can You Get a Nursing Degree or Become a Nurse Fully Online?
Yes, you can earn a nursing degree online, whether to become a nurse or to advance your RN education, but you will still need to do a few on-ground courses. When choosing an online program, pay attention to how it works, because no good online nursing program is ever fully online – good programs are actually hybrid. Especially for students who want to become nurses and need to get their ADN first, most online programs still require in-person learning and clinical labs, even though most of the didactic instruction happens online.
The reasoning is because there are many skills that can only be learned by caring for patients through hands-on experience. While online courses can deliver the concepts of nursing, they are lacking the sights, sounds, and immersive experience of being in a hospital or other health care facility.
We highly advise that learners who need the flexibility of an online program choose a hybrid program, and not a fully online alternative. If you don't have the time in your life right now to complete at least a few on-ground courses, take some time to prioritize, and see what else in your life can wait. Don't let an inadequate program jeopardize your chances at a successful career.
Most online nursing programs you will encounter are geared towards RNs who already obtained a license after passing the NCLEX-RN exam and have either graduated with a Nursing Diploma or an Associate Degree in Nursing.
Another thing you should consider when starting your nursing education online is the level of experience the school has with online learning. While the pandemic pressured many schools into readjusting their programs to make them online-friendly, switching from in-classroom to virtual teaching is not always an easy transition. That's why enrolling in an online RN program from an experienced school is a safer decision.
At Nightingale College, we have been offering nursing programs specially devised for online study for years, and each semester we continue to improve our own curriculum. In virtual teaching, just like in life, practice makes perfect, and we had time to practice long before the pandemic disrupted universities and other academic institutions.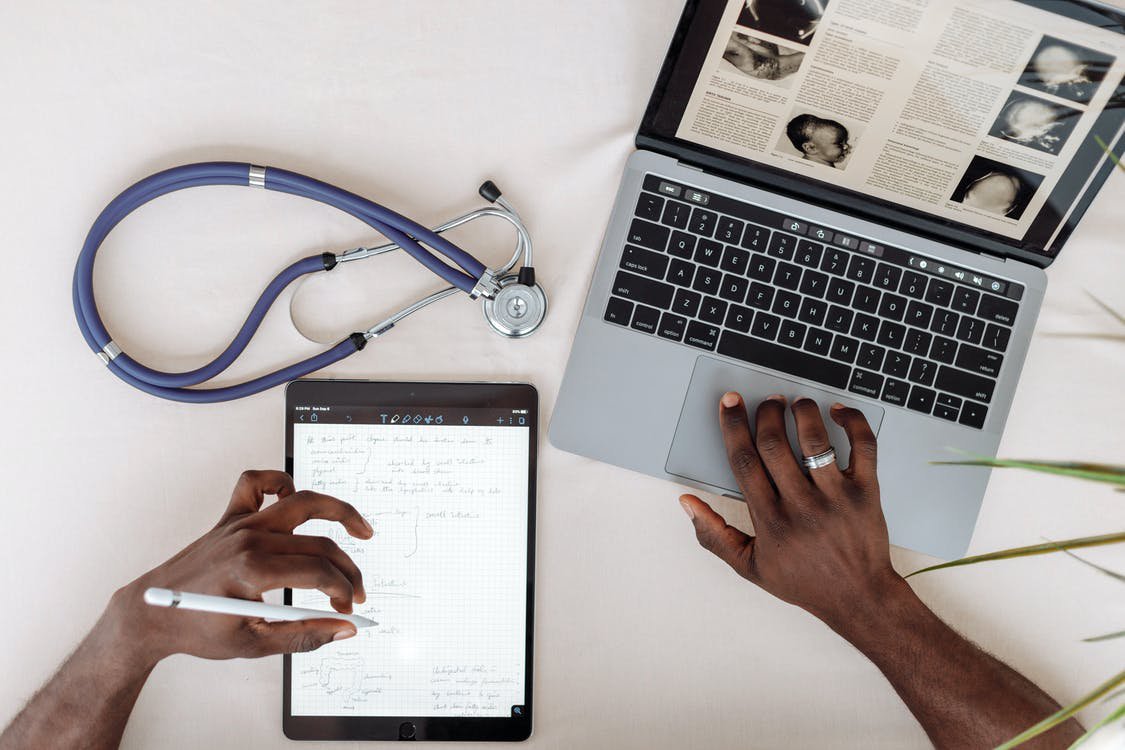 Let's take a look at how you can obtain different nursing degrees and see how each of them works in regards to online study:
Becoming an RN Through Online ADN Programs
Online ADN programs can more accurately be regarded as hybrid programs. They offer online didactic instruction, which means you can complete most of your coursework in an online environment. Still, because it's practically impossible to become a competent nurse without real, in-person clinical experience, you will have to undergo on-site experiential learning in a medical facility.
State nursing boards require a fixed number of in-person clinical hours in order to become an RN, which may vary from one state to another. Hands-on learning prepares you for the actual life of a nurse, which implies working with real patients, real equipment. Plus, it helps you build a deep foundation with future patients and have a better understanding of clinical experience.
Most ADN programs include nursing classes like Pharmacology, Advanced Issues in Cognition, and Gerontological Nursing that can be taken online. These classes have no hands-on skills associated with them, so offering them in a virtual environment doesn't reduce the quality of learning.
At the same time, classes like Concepts of Nursing in Acute Care, Entry into Professional Nursing Practice, and Concepts of Nursing – Health Promotion give the best result if offered on-ground. Nursing students, especially those at the beginning of their nursing career, must learn the skills they will need to be confident, competent, and compassionate RNs and there's no better way to do that than to directly interact with patients in healthcare facilities and to experience first-hand the real life of a nurse.
If you have the dream to become a nurse, but don't know where to start, feel free to call Nightingale's admissions office at 801-689-2160 or set up a Discover Interview with Admissions.
Getting Your BSN Degree through Online RN-to-BSN Programs
Registered nurses who already hold an ADN can pursue a fully online BSN degree by enrolling in an RN-to-BSN program. These are accelerated bridge programs that are aimed specifically at working professionals who want to advance their studies, further their nursing expertise and, as a result, improve the future of the healthcare industry. RN-to-BSN programs allow learners to earn course credit based on their experience as an RN, hence nurses who already work in the field can complete the degree fairly quickly.
Nightingale's RN-to-BSN program offers 100% online didactic instruction and is a great option for RNs who want to pursue a BSN without sacrificing their job.
Depending on the school, traditional BSN programs, as well as accelerated BSN programs, can offer the option for online study. However, bear in mind that while you will be able to complete most of your coursework online, for BSN programs, such as the one offered by Nightingale College, there's also the Supervised On-ground Field Experience (SOFE) factor, so you will have to gain clinical experience by working in hospitals or other medical institutions.
Propel your nursing career forward by enrolling in our online RN-to-BSN online program.
3. Getting a Master's of Science in Nursing (MSN) Online
You do have the option of pursuing an online MSN degree, should you decide you want to advance your education even further and join the ranks of the highest trained nursing professionals. Some of the programs are fully online, while others combine theory-based education online with clinical training at approved medical settings.
Nightingale College offers a 100% online instruction MSNEd program which is designed for BSN-prepared nurses who wish to play an important part in educating future generations of nurses by becoming a Nurse Educator.
Find out more about how to become a nurse educator.
Thinking about becoming a Nurse Educator? Enroll in our MSNEd online program and help educate future generations of nurses.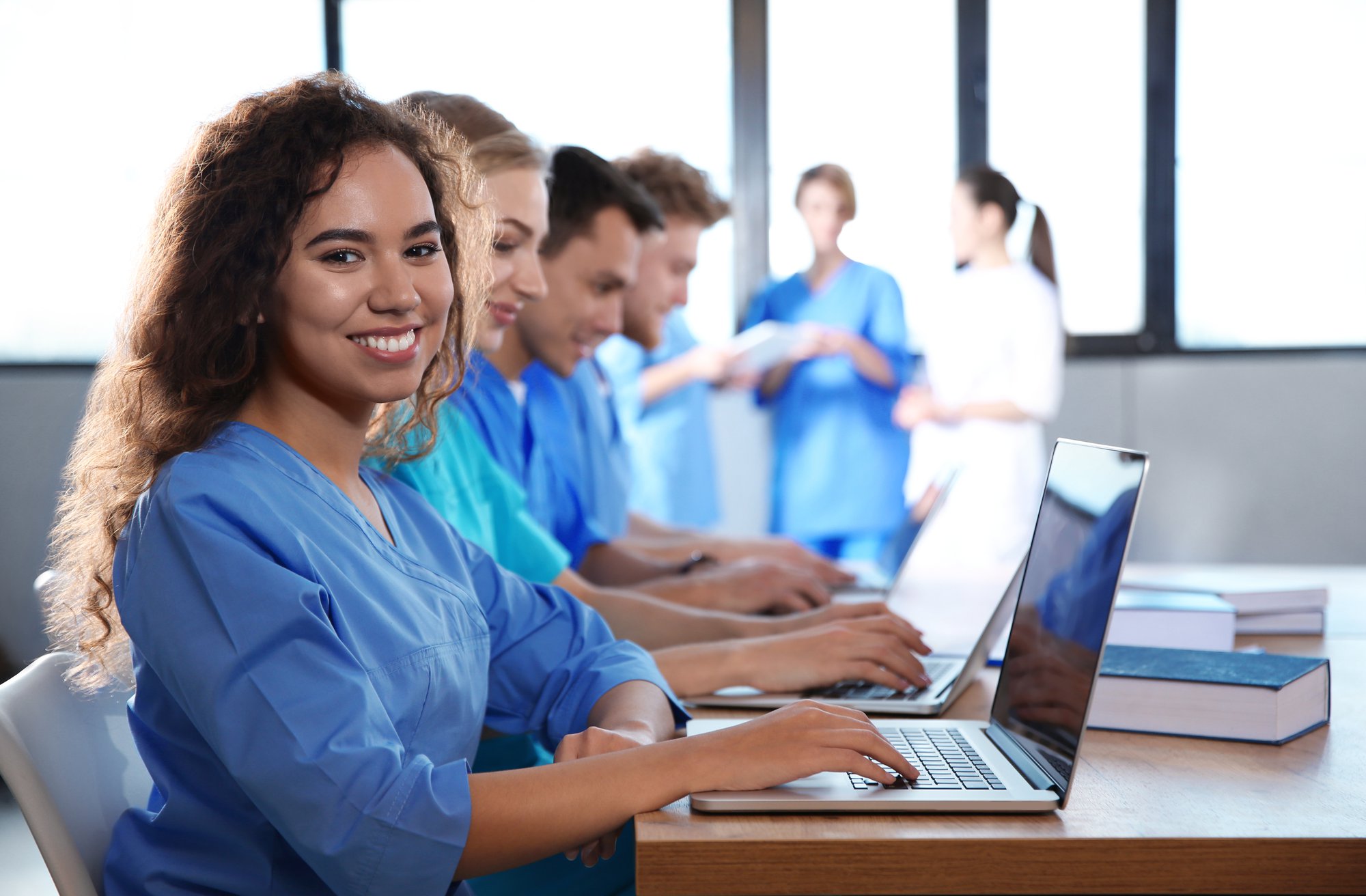 How Do Online Nursing Programs Work?
Thanks to online nursing programs, aspiring nurses can pursue a career as a Registered Nurse or advance their education safely and effectively even in the uncertain times we are living at the moment.
From paperless admissions to video interviews all the way to completing prerequisites, learning class materials, taking exams – all of that virtually – online nursing programs are specially designed for the convenience and security of learners. Because of the pandemic, many online nursing programs have also replaced on-ground clinicals with simulations, virtual reality, and telehealth.
Before enrolling, it helps to have a very clear picture of what online nursing school is like, from start to finish:
Admissions
Admissions for online programs aren't very different from on-campus ones, although they do happen entirely in virtual environments. Schools can individualize their admission process but generally, it goes along the same lines: you find a program that interests you, apply, submit a personal essay, and other required documents such as transcripts, recommendation letters, different certificates, like CPR training (if available). In some cases, an interview with an admissions advisor might follow.
Some schools will also have entrance exams so, be sure to research carefully every requirement of the admissions process beforehand.
During the pandemic, lots of universities have moved (or are considering moving) towards cloud-based processes in admissions. That ensures that applications, the processing of recommendation letters, the reviewing of transcripts will continue uninterrupted, even from remote environments.
This is great news for prospective students who are considering applying to online programs in the midst of these tumultuous times. The interaction with applicants during the whole admissions process is efficient and continuous, which ensures that prospective students don't lose interest in the program.
Prerequisites
Completing some prerequisite courses is a requirement for most nursing programs, online and otherwise. For enrollment in an ADN program, you can expect the prerequisites to include English, Math, anatomy and physiology, nutrition, developmental psychology. For a BSN program, you might also have to pass prerequisites on statistics, microbiology, biology, chemistry, and others.
The required prerequisites can slightly differ from school to school, so it's best to check with the institution you wish to attend what classes to focus your attention on. The courses may also vary based on the specialty of your degree.
Homework & Course Schedule
When it comes to online nursing programs, you're entirely responsible for how you choose to manage your time, place of study, and schedule. One problem online learners face is procrastination, so now is a great time to work on your planning and organization skills. Otherwise, doing your homework and following course materials will prove more difficult.
A good tip is to take the time to review the syllabus. This will help you understand the class format, the requirements, and also the expectations you have to meet. Thus, it will be easier to devise a schedule that works for you and no assignment will find you unprepared.
Exams
In online nursing programs, traditional exams are usually substituted by written work, in which you have to demonstrate how well you understood the provided materials. But don't get too excited yet. Exams are still mandatory and extremely serious. Under different circumstances, in many classes, they may need to be taken at an approved testing center, but considering the pandemic, most schools have forgone this requirement.
Lab Clinicals
Depending on the program and college, even in online nursing programs, you have to take part in clinicals, which give you the opportunity to acquire essential hands-on experience from a medical facility.
You should perceive clinicals as intense working sessions where you learn to tackle real-life responsibilities in the workplace. It will help you gain experience in the field and ensure that you are ready to work in a healthcare facility.
Unlike other online nursing programs that require most learners to make the clinical arrangements themselves, the clinical hours in the BSN and RN-to-BSN programs required by Nightingale are dedicated to the Community Health and Capstone Projects. Both of these can be completed in the learner's own community and local facilities.
However, during these trying times and because our main priority is the safety, health, and wellbeing of our students and communities, Nightingale College is no longer engaging in on-ground experiential learning activities. Instead, we have shifted our focus to online synchronous simulations.
Curriculum
If you're thinking of pursuing an online nursing program, you should know they cover the same topics as the campus-based courses.
You will learn nursing fundamentals, theories, and health care ethics as well as management-related disciplines. The curriculum also includes post-licensure coursework that focuses on community nursing, leadership, policy, ethics, critical care, gerontology, health promotion, disease prevention, and informatics among other key nursing concepts.
See all the courses that Nightingale offers via online didactic instruction here.
Graduation & Diploma
If you are enrolled in an ADN online program or a traditional BSN, once you complete the educational and clinical requirements of the chosen program, you must pursue licensure in order to become a Registered Nurse. To do that, you must pass the National Council Licensure Examination (NCLEX-RN), a comprehensive, all-encompassing exam, that allows you to practice as an RN.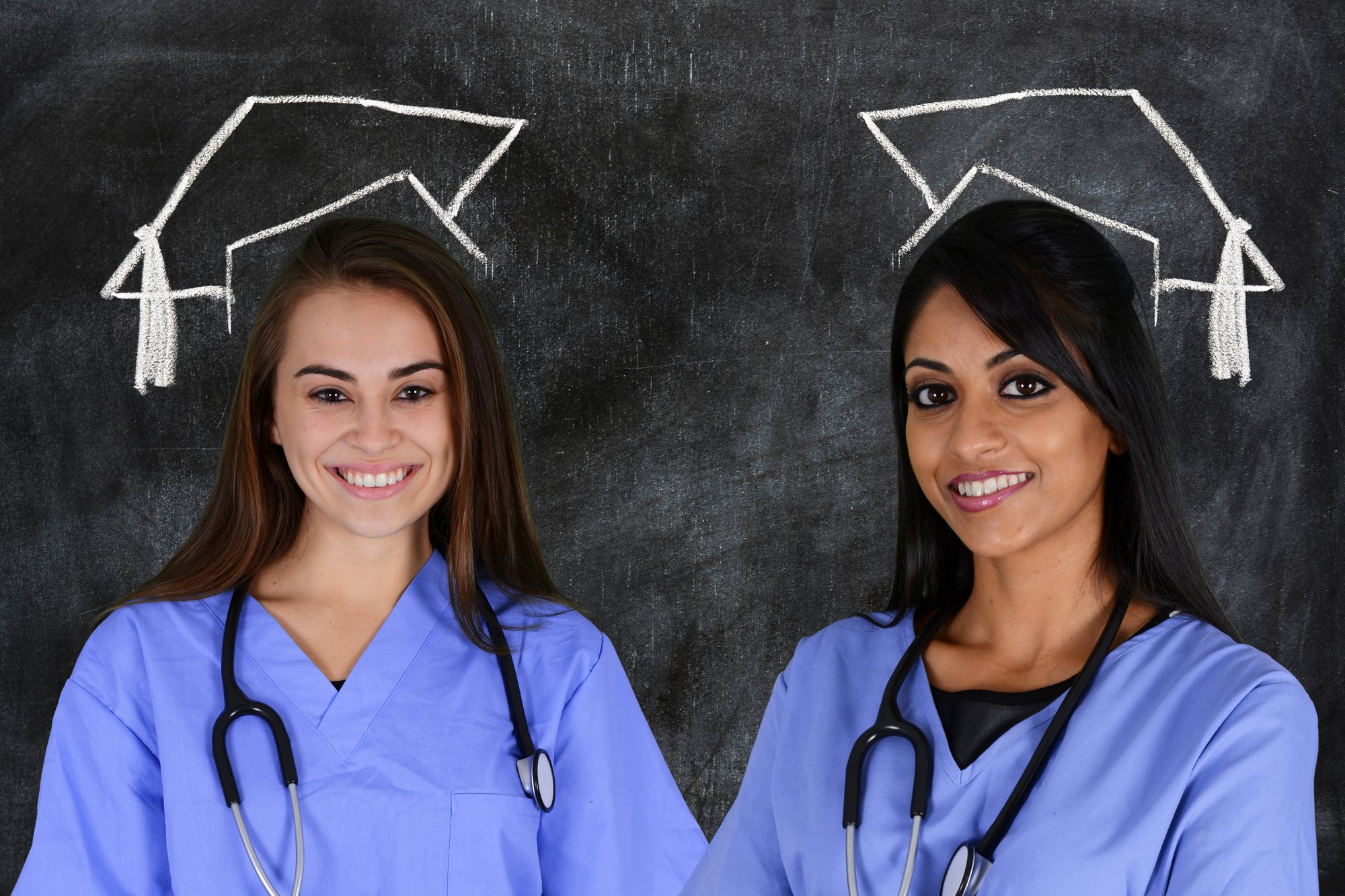 How Long Do Online Nursing Programs Take?
On average, earning your Associate's Degree in Nursing takes up to two years. Depending on your previous educational background, getting your BSN degree online can take anywhere from 12 months to four years, while online MSN degrees usually take around 2 years to complete.
When it comes to online learning you can also opt for an accelerated program, which lets you earn your degree faster. Granted, this type of program is more challenging, but if you are looking for the fastest route towards your degree, this may be a worthy option to consider. Also, if you already have a Bachelor's Degree in an unrelated field and wish to switch to nursing, that might also shorten the duration of your studies.
The Nightingale College online nursing programs are specifically designed to be completed in a fairly short amount of time, while also holding onto the highest standards of nursing education. Generally, this is how long it takes to complete each online program at our college:
Bachelor's Degree in Nursing: A fully online RN-to-BSN bridge fast track program can be completed in as few as 12 months at Nightingale College, while a blended-distance BSN can take around 32 months. Both programs develop skills, reasoning, and attributes of successful, compassionate, professional registered nurses.
Master's of Science in Nursing: The 100% online MSNEd program offered by Nightingale College takes as few as 20 months to complete. It's designed for learners who already hold a BSN and it prepares students to practice in diverse settings, form hospitals and schools, to industry and businesses.
Read more about how long it takes to complete nursing school.
How Much Do Online Nursing Programs Cost?
Since there is no classroom where the lecture is held, learners don't pay classroom costs typically associated with brick and mortar held classes. All the resources are updated online and uploaded on the learner portal, where you can log in and out whenever you want. Thus, online nursing programs are more cost-friendly and this is another reason many people choose to go online.
For instance, the cost of a traditional, on campus BSN-program ranges between $32,000 to $100,000 yearly. At the same time, tuition for the Nightingale College blended BSN program is $590 per semester credit, with 120 semester credits required for the conferral of the BSN degree.
Nightingale also has a cost-friendly RN-to-BSN program, where you can take online nursing classes and pursue quality clinical hours for $400 per semester credit. At a total cost of around $53,000, our online RN-to-BSN program is more accessible than other programs, which can cost anywhere from $25,000 to $80,000.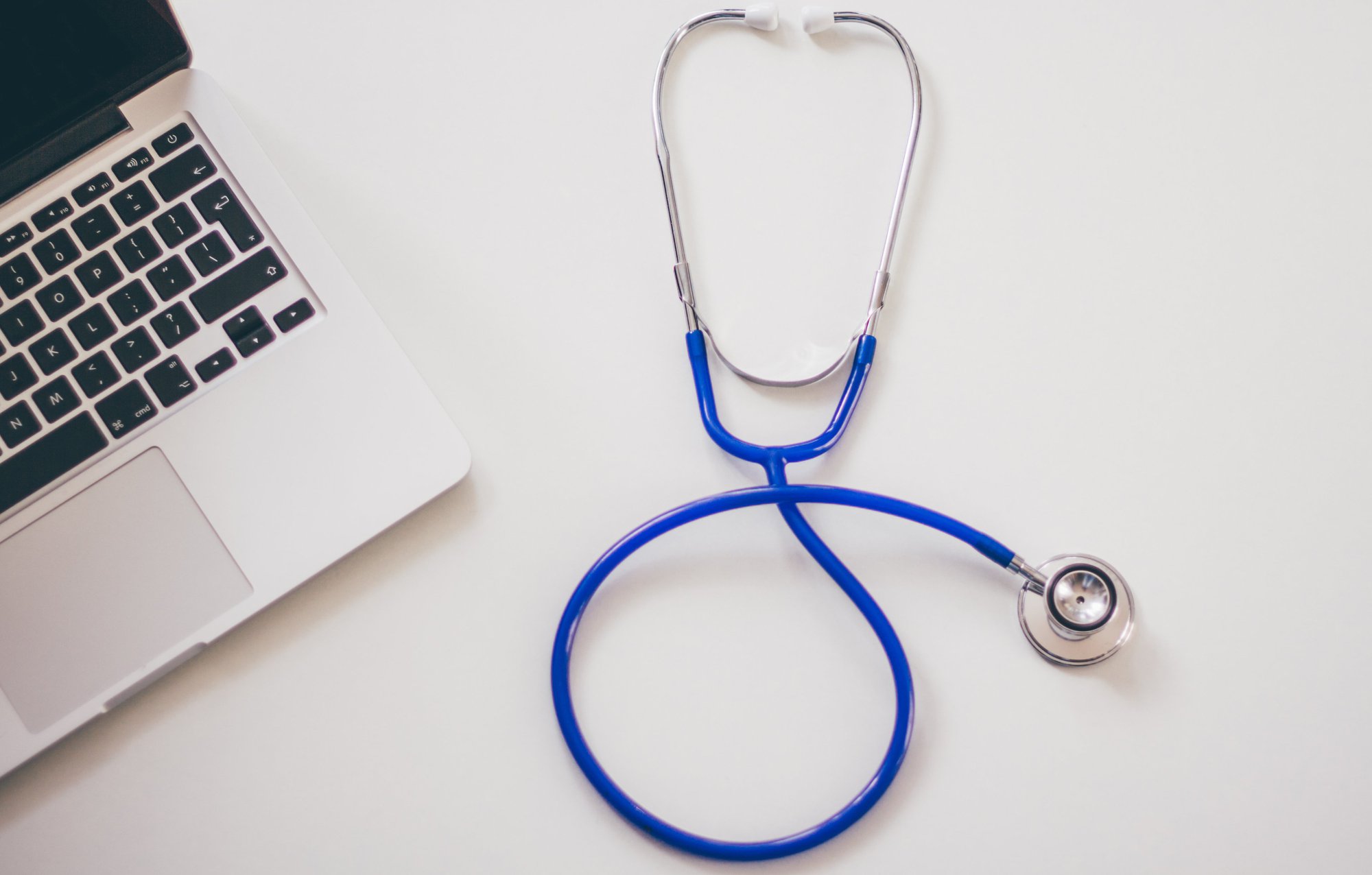 Online Nursing Programs vs On-Campus Classroom
As far as the quality of studies goes, there are no differences between online and brick-and-mortar schools. Both require commitment and passion and both advance your skills, knowledge, and experience. But there are a few notable differences between online programs and on-campus classrooms. Let's explore some of these differences:
Format
The main difference between online courses and traditional ones is that the former are hosted on a website and you will interact with your lecturers and fellow learners through an online portal. This is the place where professors give their lectures, assignments, and comments for students to access and review.
It can take a little time to get familiar with the portal and to learn how to use it so give yourself some time before the first class to learn the online system's functions and features. Also, make sure you check it often for updates about your lectures and news from your instructor.
Interaction with teachers and fellow colleagues
For online nursing programs, there will be little face-to-face interaction. So you should consider this aspect before enrolling and figure out if the lack of visual contact bothers you or it's just the learning style you need.
Although there is definitely less interaction in virtual environments, you will be able to access and review lectures, assignments, and comments at your own convenience. Thus, you can return to the information as often as you need to ensure the best results.
Studying at your own pace
One of the major benefits of online nursing programs is that they allow you to study at your own pace. You're not restricted by structured, rigid schedules that are typically associated with brick-and-mortar institutions.
Flexibility
When you take up an online nursing program, you are free to organize your own learning around other fixed commitments you may have. This way, you'll be able to continue your daily work as well as look after your family life and social commitments. The ability to study remotely makes it easier to obtain a nursing qualification.
Hence, because of their flexibility, online nursing programs tend to be better for registered nurses, as RNs now have the possibility to prepare for management and administrative roles from the comfort of their homes by taking an RN-to-BSN online program.
Accessibility
You can log on to your course anytime, from any location, even if it's evening, lunch break or weekend. Regardless of where you live, you will be able to find a school that caters to your area. This makes nursing education accessible to more people than ever before.
Technology
The use of computer technology plays a huge part in online nursing programs and will equip you with valuable skills that you can apply later on. The ability to use computers effectively is also looked upon favorably by employers, giving you an edge compared to other candidates.
So, taking everything into account, are online nursing programs good compared to in-classroom programs?
In the end, it comes down to your preferences, learning style and personal requirements. What you get out of an online nursing program really depends on your objectives. If you're not familiar with online education, it can seem confusing, but if you are an independent, responsible learner, the virtual format shouldn't pose any problem.
Taking an online program also shows dedication, self-discipline, and a desire to work and improve, which are transferable skills employers look for.
So, online nursing programs are definitely good and they are especially useful for nurses who juggle studies, a full time job and a personal life. The fact that they provide a safe learning environment makes them the best – if not the only – option to become a nurse or advance your studies during this pandemic.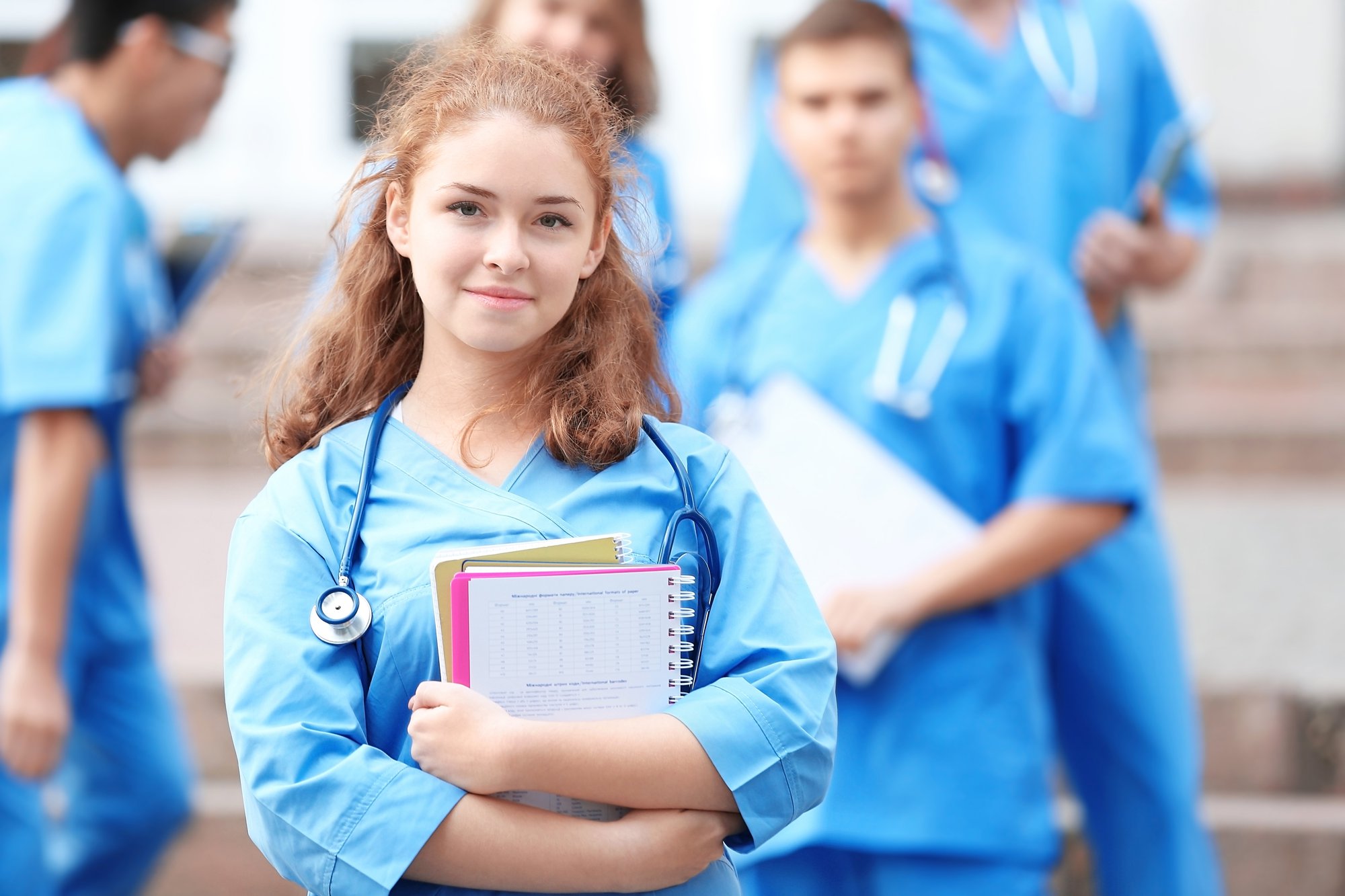 Discover more differences between online and on-the-ground nursing programs.
Are Online Nursing Programs Harder?
Don't get fooled by the idea that online courses are easier, thinking you can trick the system and get your degree even if you don't study that hard. It's not the case here.
Truth be told, online nursing courses can even turn out to be harder if you're not used to planning your own schedule and managing your time efficiently. You will have homework, required reading, deadlines, projects and face the same expectations you'd have to meet in a traditional class.
Keep in mind that online nursing programs have required clinical hours which you have to pass in order to get your degree. That's your chance to put into practice all the things you learned online and also a turning point in your online nursing degree.
Some regulatory bodies have changed the percentage of required direct patient care due to the Coronavirus outbreak. For example, in California, direct patient care requirements have dropped from 75% to 50% for students in obstetrics, pediatrics and psychiatric classes. Also, the California State Board of Nursing allowed for up to 50% of clinical practice to happen virtually through simulation or lab training.
Still, the importance of direct clinical experience cannot be understated. Just ask yourself, do you really want to be a nurse without ever being truly taught how to start an IV?
Are Online Nursing Programs Accredited?
There are many high-quality online nursing degrees available for a range of specialties and degree levels, from associate to doctoral degrees. Before enrollment, make sure that the online degree you choose is offered by a reputable institution.
Although many are, there is no guarantee that all online degrees are accredited. Therefore, do your research and check if your online nursing program is accredited by a national association – either the Commission on Collegiate Nursing Education or the Accreditation Commission for Education in Nursing.
Since the accreditation procedure follows the same standards to review and qualify all academic institutions, you can be sure that, in terms of the quality of education, online and offline programs will offer you the same level of preparation.
We are proud to let you know that Nightingale College is accredited by the Commission on Collegiate Nursing Education and our programs follow the AACN guidelines for Baccalaureate Education for Professional Nursing.
Our accreditation proves our commitment to upholding the highest educational standards, hence, our programs train great nursing professionals while also being recognized and respected among potential employers.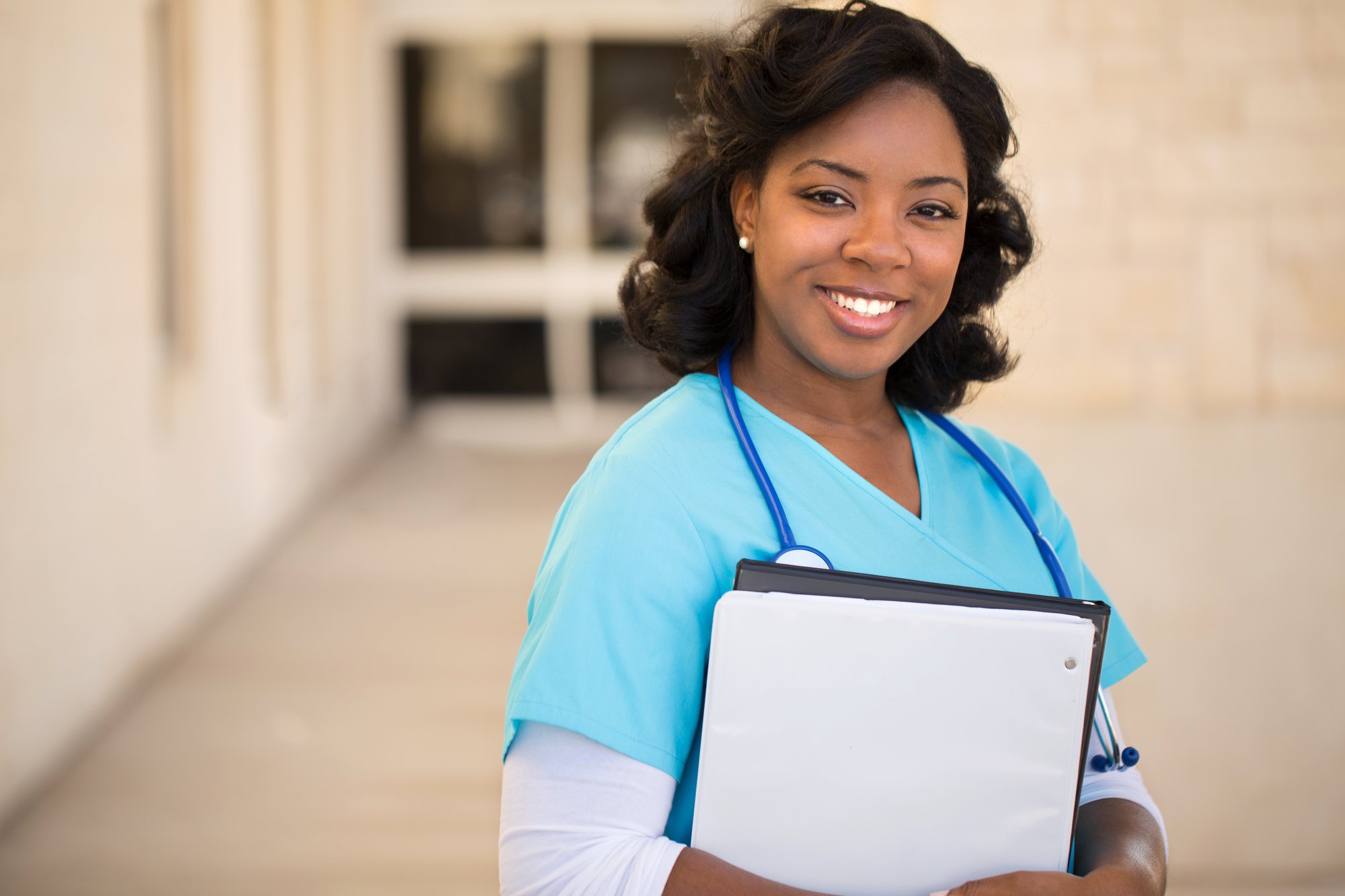 Are Online Nursing Programs Credible to Employers?
Employers do not discriminate against RNs who hold online nursing degrees, as long as these degrees come from reputable, accredited institutions. So, if the online program you choose to enroll in is a serious program, employers will consider you a viable candidate for a job.
Please be advised that if you do decide to complete a program that has no on-ground requirements, or that is not accredited, you may have a difficult time passing the NCLEX, and job opportunities may be less readily available to you.
Like in any field, health care employers want to hire individuals who are experienced in their fields. These on-ground classes in the nursing curriculum can count for some of that experience, and some of these classes can even be held in health care facilities. What better way to prove to an employer that you are a good employee than doing rotations in their facility for a few months – proving yourself a hard worker as part of your learning.
Remember: Many employers will refuse to recognize degrees from colleges that aren't accredited. If you're thinking of attending an unaccredited program with no on-ground requirements, think about what options may or may not be available to you after graduation.
Enroll in an Online Nursing Program and Take the Next Step in Your Nursing Career
Even before the pandemic, online nursing programs have been appreciated because of their multiple benefits, from the flexibility they offer to the professionalism with which (most) programs are conducted. However, during the past few months, the importance of online nursing schools has skyrocketed.
In the midst of this dreadful pandemic, the world recognizes the fundamental role nurses play in the healthcare system. We recognize, more stringently than ever, that we need nurses. Highly-trained, compassionate, dedicated nurses who will fight on the frontlines with an abiding passion for helping others.
And online nursing programs allow aspiring nurses to start their careers, or to advance it if they're already working professionals.
Online nursing education is truly demanding and requires rigor and commitment, as well as a willingness from both learners and teachers to embrace modern technology at an academic level. But if you stick with it, it will prepare you for a successful career in nursing. You'll be better equipped to fight on the frontlines of any local or global medical threat, proving, again and again, how important nurses truly are in the healthcare system.
If you're already a nurse and are prepared to move fast between the ranks, have more responsibilities, and earn more, enroll in our RN-to-BSN program.
Future generations of nurses need to know they have someone to count on. Enroll in our online MSNEd program and become the nurse educator that will shape the future of nursing.