Aesthetic Nursing: Step By Step Guide to Your Career as a Cosmetic Nurse
We've said it before, and we'll say it again. One of the best things about nursing is the versatility of the field. There are tens of specialties to choose from, and regardless of the career path you take, one thing is always true: as a nurse, you make a difference in people's lives. For some nurses, that means offering bedside care; for others, it's helping people feel better and more confident in their own skin. Regardless of the path you take, be it in ICU, ER, or Cosmetic nursing, your care and expertise are invaluable to your patients. 
This article will discuss the perfect nursing specialty for aspiring RNs seeking to make a difference and improve people's quality of life by helping them feel and look their best. Enhancing one's appearance can have a ripple effect throughout their life. Scars, burns, or unwanted tattoos may be a source of an individual's embarrassment or a barrier to their professional success. As part of the aesthetic healthcare team, Cosmetic Nurses help patients build more confidence, gain higher self-esteem, and overcome depression—a rewarding career path. 
If you want to find out more about aesthetic nursing: the steps to becoming a Cosmetic RN, their duties, and what salaries they can expect, you have come to the right place. 
What is an Aesthetic Nurse?
Aesthetic Nurses are also known in the industry as Cosmetic Nurses. Some employers also use alternative spellings for the position, such as Esthetic Nurse or Esthetician's Nurse. The main focus of the specialty is on cosmetic and dermatological procedures. On the job, Aesthetic Nurses provide a wide array of services that range from non-invasive procedures to assisting physicians in surgical procedures. For the most part, aesthetic procedures will involve in-office, non-invasive treatments, but there may be some exceptions. Some of the cosmetic procedures that Cosmetic Nurses have to perform or assist with include:
Breast augmentation

Liposuction

Rhinoplasty

Abdominoplasty

Injections of dermal fillers

Injections of Botox neurotoxin

Laser hair removal

Collagen replacement therapy

Chemical peels

Micro-needling

Dermabrasion

Tattoo removal

Non-surgical body contouring
Generally, patients opt for aesthetic procedures for either medical or personal reasons. Women make up the majority of the patient base. However, men are increasingly seeking cosmetic treatments in recent years, leading to a higher demand for aesthetic healthcare professionals.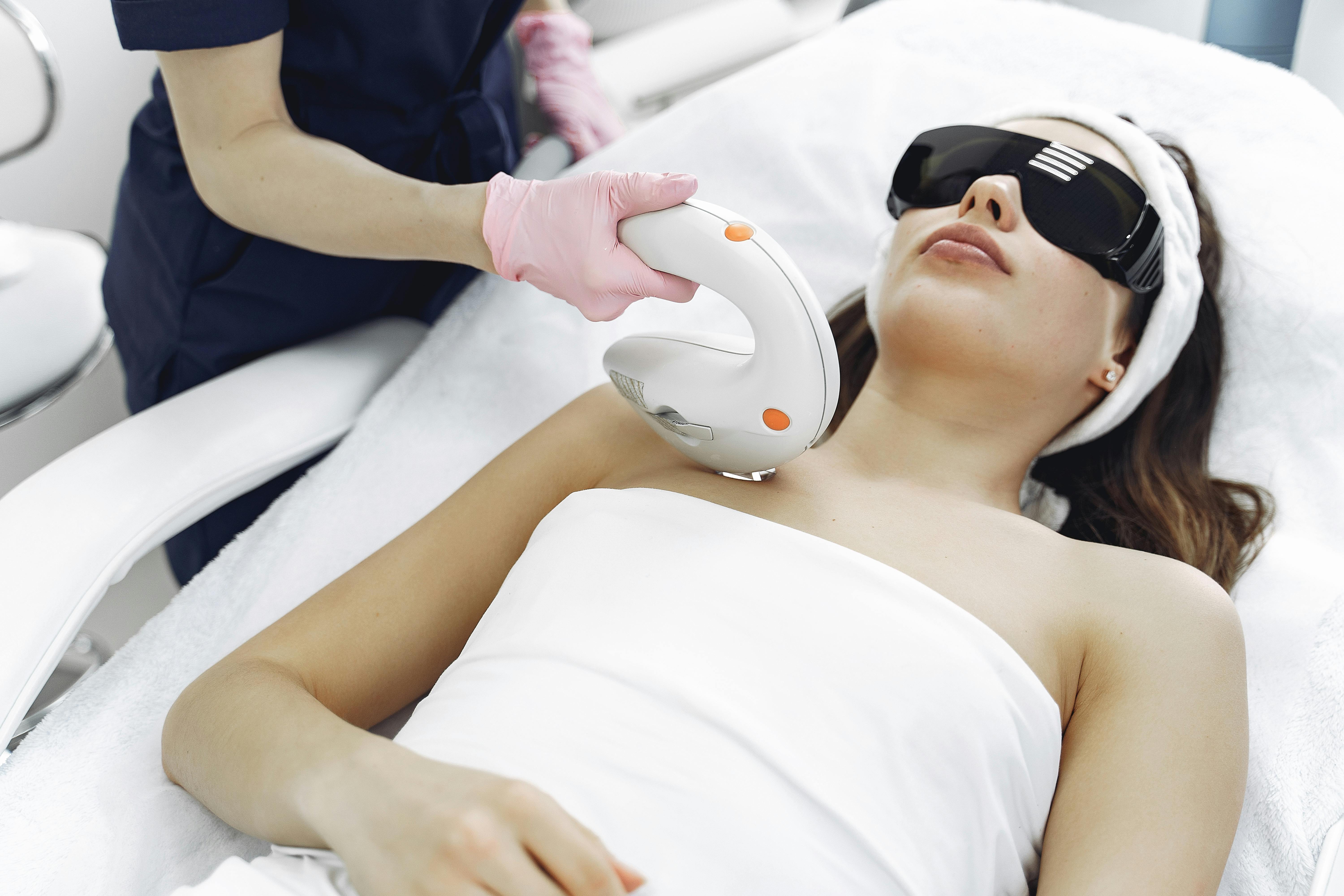 What Are Some Sub-Specialties of Aesthetic Nursing?
The cosmetic healthcare industry is reasonably broad. So, as an Aesthetic Nurse, you can choose to specialize in a specific sub-field. Some popular options include:
Aesthetic nurse injector.

Cosmetic nurses specializing in injections may work with fillers like hyaluronic acid derivatives, calcium hydroxylapatite, autologous fat, or with botox. The first category of fillers generally treats wrinkles deeper than those normally targeted by botox. 

Cosmetic dermatology nurse

. These nurses will be well versed in performing procedures like microdermabrasion or chemical peels. 

Laser nurse.

Laser therapy is widely used in aesthetic nursing. It is usually employed to correct skin issues without damaging other body areas. It can help reduce the aspect of acne spots, burns, psoriasis, scars, stretch marks, and sun damage. It is also used to remove unwanted tattoos. Lasers can also be a tool for unwanted hair removal, with many nurses performing laser hair removal treatments. 
What are the Duties and Responsibilities of a Cosmetic Nurse?
An Aesthetic Nurse's job description may vary depending on the employer and specialty. Still, some everyday duties and responsibilities that Cosmetic Nurses can expect to perform during their shifts are:
Screening and scheduling patients

Assessing patient's aesthetic health issues

Performing non-invasive treatments, like Botox injections, dermal fillers, or chemical peels

Assisting surgeons during cosmetic surgical procedures

Prepping and sterilizing equipment and/or instruments in the OR

Providing pre and post-operative care

Monitoring patient's progress after treatment

Continuously staying informed and up-to-date on new procedures, treatments, protocols, and guidelines.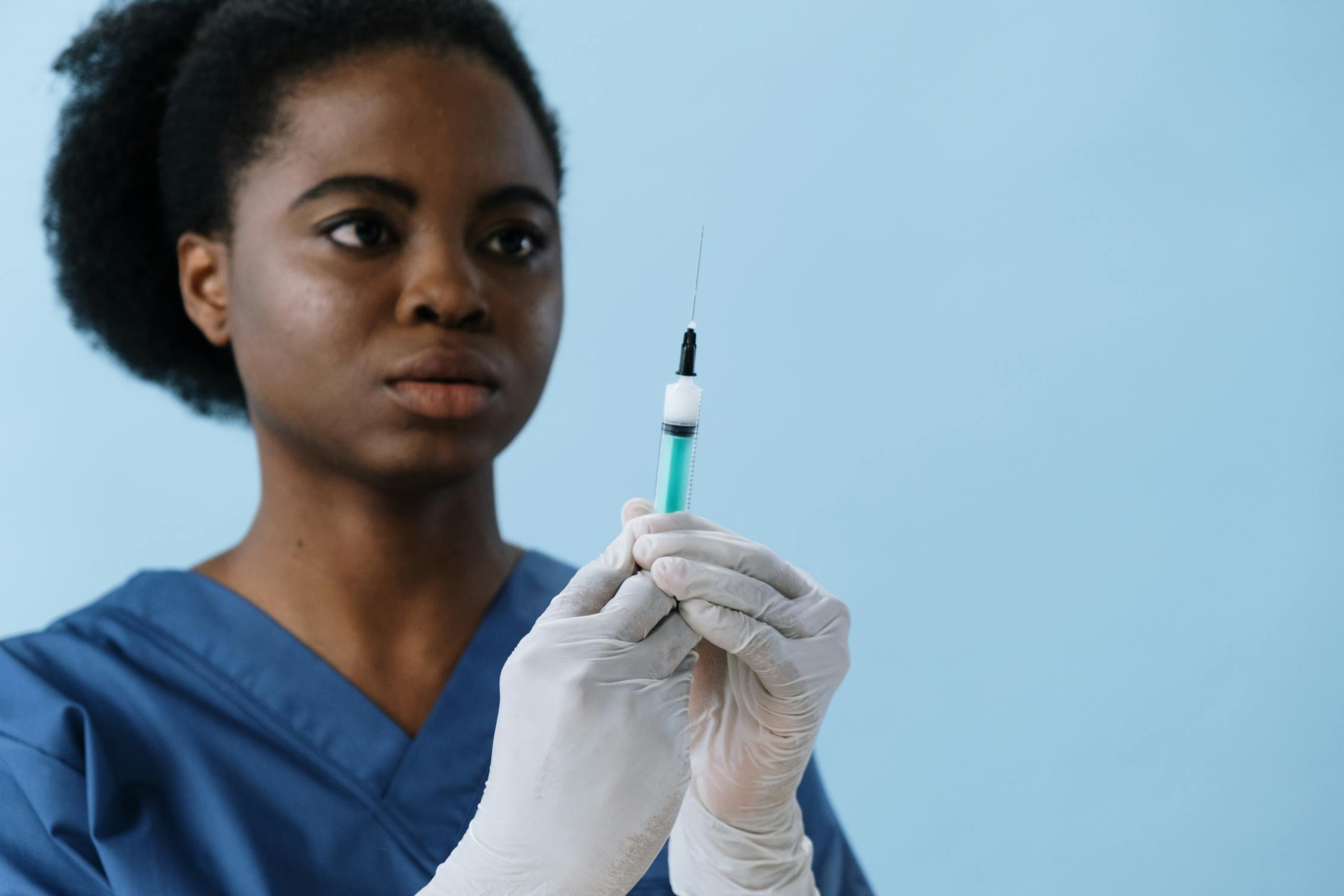 How to Become an Aesthetic Nurse?
As an aspiring Aesthetic Nurse, one of the things you're probably most interested in is the schooling requirements necessary for securing a job in this exciting field. So, let's talk about the steps you have to undertake to become a successful Cosmetic Nurse.
Step 1. Enroll in a Registered Nursing Degree Program
In order to work as an Aesthetic Nurse, you must earn a Registered Nurse degree. There are two main educational avenues for that. The first option is a two-year ADN program. The second option is to earn your Bachelor's Degree in Nursing by pursuing a BSN program. While holding a Bachelor's Degree in nursing is not a requirement for pursuing a career in aesthetics, it is highly encouraged. If you are an ADN-trained nurse and wish to advance your degree, you may want to consider an RN-to-BSN bridge program. Most of them are offered online and designed with working professionals in mind, which means that you can further your education without giving up your job. 
Step 2. Pass the NCLEX-RN
Once you complete a nursing degree, you need to sit for the NCLEX-RN exam. Passing this exam is a requirement to gain RN licensure. It is a comprehensive six-hour exam that will test your nursing knowledge and skill and determine your preparedness to practice as a Registered Nurse. 
Step 3. Start working and gain experience
Once the first two steps are completed, you are a fully-fledged Registered Nurse and can start applying for jobs. Make sure your resume is up-to-date, hone your interview skills and be ready to embark on the third leg of your nursing journey: working as an Aesthetic Nurse. Another thing to consider is continuing education. The aesthetic healthcare field is rapidly changing, and new technologies and processes are constantly emerging, so you need to keep your finger on the pulse of the industry. Continuing education is just the way to do it.
Step 4. Consider getting certified
Certification is not mandatory in aesthetic nursing. However, there are many benefits to getting certified. The advantages range from having access to a broader pool of high-paying nursing jobs to increasing the level of your nursing knowledge and expertise. Certification for aesthetic nursing is available through the Plastic Surgical Nursing Certification Board (PSNCB). Eligibility criteria for obtaining a Certified Aesthetic Nurse Specialist credential through the PSNCB include: 
Having a current and unencumbered RN license.

At least 1,000 hours of practice in core competency specialties accrued in the last two years. 

A minimum of two years of nursing experience within the designated four core competencies with a board-certified physician within a core specialty (Plastic/Aesthetic Surgery, Ophthalmology, Dermatology, or Facial Plastic Surgery)

Endorsement from a supervising core physician.
Some nurses decide to advance their education beyond the BSN level and become Aesthetic Nurse Practitioners. To practice as an APRN, you need to earn your Master of Science in Nursing.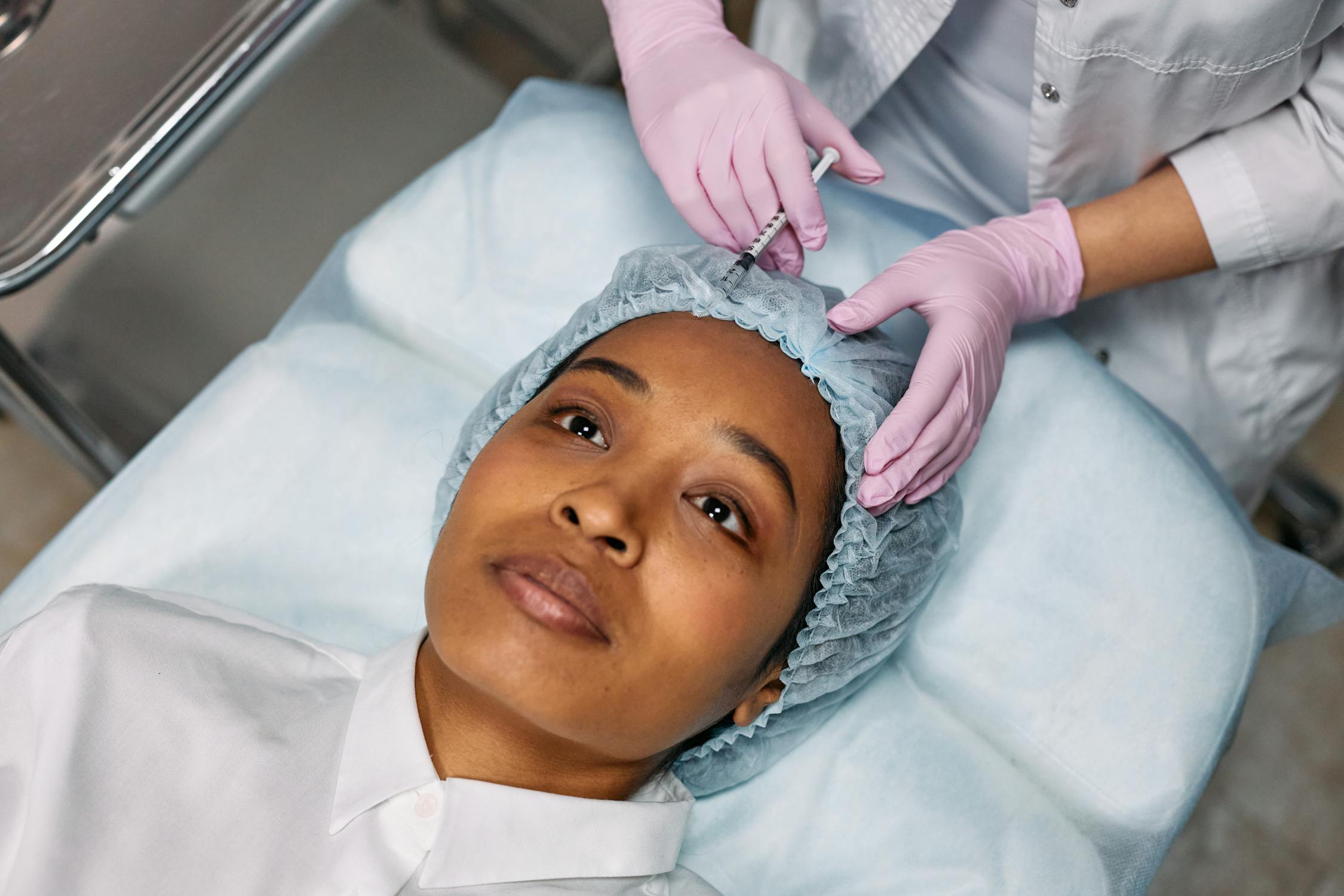 Where Do Aesthetic Nurses Work?
Aesthetic Registered Nurses can find employment in various settings. Some of these include:
Clinics

Cosmetic dermatology practices

Ophthalmologist's offices

Medical spas

Private practices

Outpatient surgery facilities
Cosmetic nursing jobs often provide a consistent schedule, making them perfect for nurses who despise the 12-hour shifts and prefer a more traditional nine-to-five schedule.
What is the Salary of an Aesthetic Nurse?
Aesthetic Nurses' salaries will vary based on several factors: level of education, experience, certification, location, employer, or specialty. Still, according to ZipRecruiter, on average, Cosmetic RNs can expect to take home around $89,976 annually. Some Aesthetic Nurses can earn salaries as high as $134,000. 
This pay range is significantly higher than the median wages for Registered Nurses, as reported by the Bureau of Labor Statistics. BLS data shows RN salaries round up to $77,600 a year. 
In line with most healthcare professions, the higher a Cosmetic Nurse's experience level, the higher their paycheck. In addition to excellent compensation, Aesthetic Nurses most often enjoy benefits including paid vacation, sick leave, health, dental, and vision insurance policies, prescription coverage, or reimbursement for educational expenses.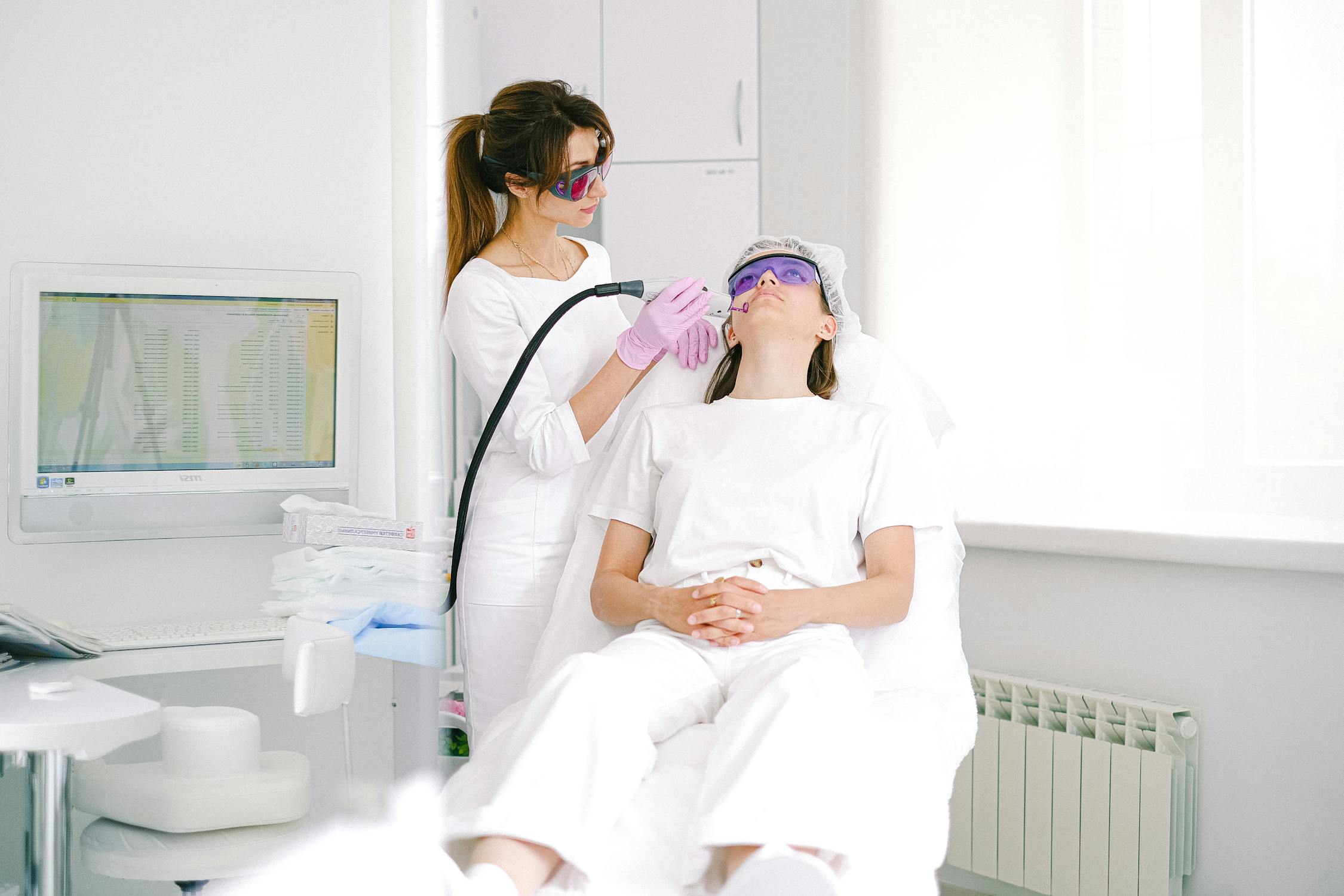 Job Outlook for Aesthetic Nurses
Registered Nurses, in general, enjoy great job prospects, with BLS estimates indicating a 9% increase in nursing employment by 2030. In addition to that, demand for plastic surgery and cosmetic procedures is on the rise. With it increases the need for qualified healthcare professionals to perform the procedures and provide care to patients undergoing them. For instance, the number of Botox treatments has almost doubled between 2000 and 2018, and it's not showing any signs of stopping. Hence, due to a higher demand for aesthetic services, the job outlook for RNs interested in a career in cosmetic healthcare is excellent. The future looks bright for Aesthetic Nurses.
Are You Ready to Pursue a Career in Aesthetic Nursing?
Pursuing a job in aesthetic nursing is a fantastic option for RNs who want their care to make people happier, more confident, and more content in their skin. Additionally, it's a field in high demand and offers enticing salaries. Cosmetic nursing won't disappoint you if a challenge is what you are after. It all adds to a rewarding profession that will bring as much joy and fulfillment in your life as in your patients' lives. 
Take the first step toward your dream job as an Aesthetic Nurse today. Enroll in Nightingale College's BSN program or advance your education with our online RN-to-BSN program and start building the foundation of a wonderful career in aesthetic nursing!