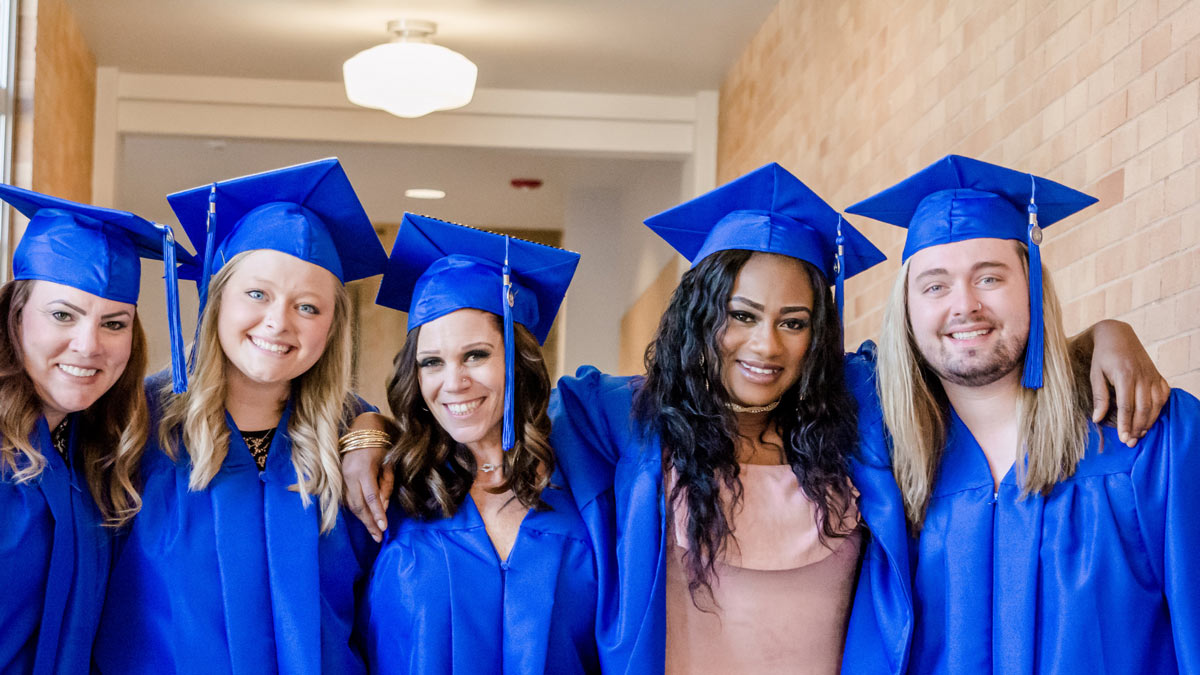 22-23 Graduation Celebration
22-23 Graduation Celebration
Spring (April) 2022 through Summer (September) 2023 graduates, you are invited to attend:
Graduation Celebration
Salt Palace Convention Center Ballroom
Salt Lake City, Utah
Friday, August 25, 2023
2:00 p.m. (Mountain Time)
The Graduation Celebration is your opportunity to walk across the stage and be celebrated for your achievements as a Nightingale College graduate in front of family and friends. The ceremony will include remarks by a guest speaker. Light refreshments will be served following the ceremony.
This celebration is separate from the commencement ceremony, which is held virtually each semester for graduating cohort. Because the conferral of degrees, pinning, and lighting of the lamp take place during the virtual commencement ceremony, these will NOT be part of the in-person Graduation Celebration. We understand that different elements of each ceremony may be important to different learners. You are welcome to attend either the in-person Graduation Celebration, the virtual commencement ceremony for your graduating cohort, or both.
Note for Summer 2023 (September 2023) graduates regarding honors cords: We will send honors cords at an earlier point in the semester so that learners will have them in time for the the in-person Graduation Celebration. Honors cords will be based on a learner's cumulative GPA as of their second-to-last semester. Honors will be pending until transcripts are posted following graduation.
Dress code
We request that learners who attend the celebration wear graduation regalia (cap and gown). Regalia can be purchased through Jostens. BSN graduates and Graduate program graduates should select black regalia; PN graduates should select navy blue. Announcements and stoles are also available from Jostens.
We request guests wear business casual attire.
Photos
A photographer will take photos as graduates cross the stage and will also take headshots for graduates in the lobby at no additional cost. These photos will be emailed to your Nightingale College email address for you to print and/or share.
Tickets
Tickets registration is now closed.
Graduate Gift Ideas
Looking for the perfect graduate gift? Let us help you celebrate this milestone moment with a gift that will be cherished for a lifetime.
Graduation Live Stream
Guest Speaker
Colin O'Brady
Our guest speaker for the event will be Colin O'Brady – 10x World Record Holder, New York Times Bestselling Author, Speaker and Entrepreneur.
Lodging Information
Hotel Packages
All graduates may use the discount codes below with the following hotels.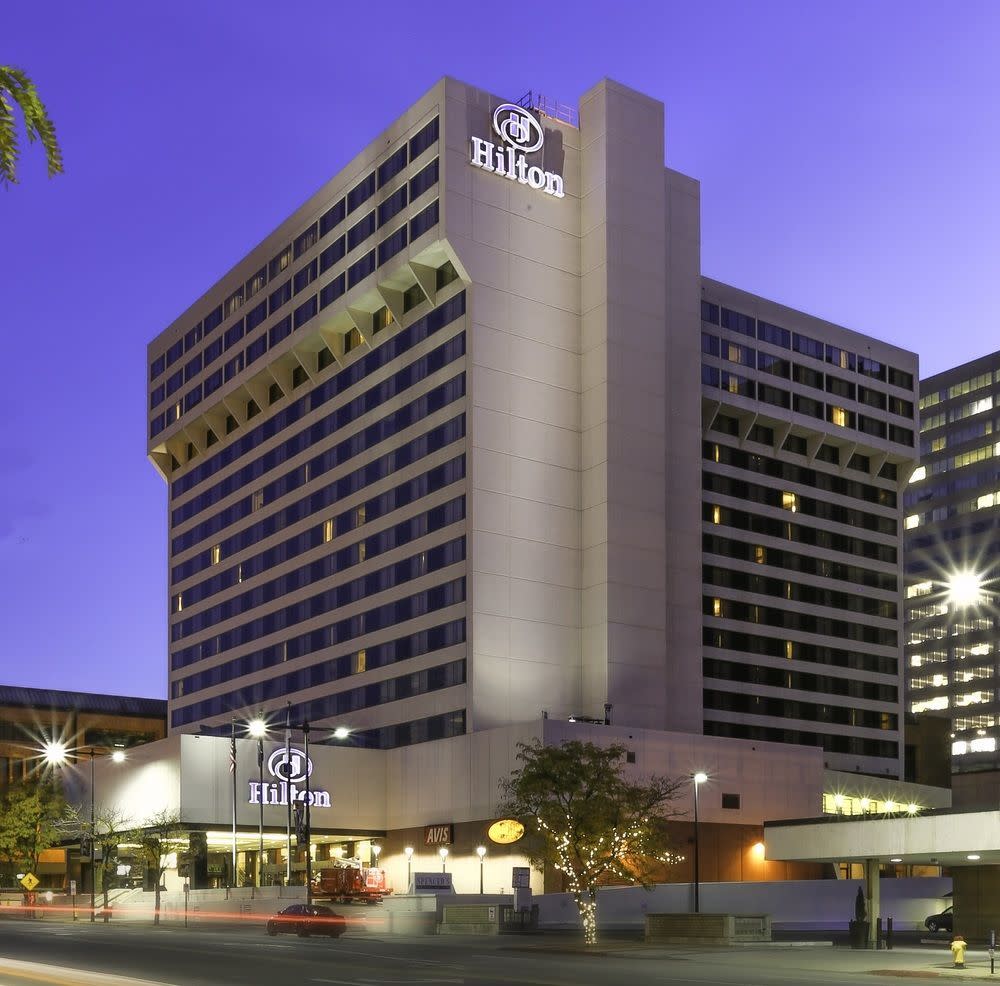 Hilton Salt Lake City Center
For more information about the Hilton in Salt Lake City, visit please visit the website below.
Salt Lake Marriott Downtown at City Creek
Travel Information
Public Transit
Salt Lake City offers affordable public transportation through our UTA system! There are buses and trains you can take to get around the city. Below are some helpful links:
Parking
The cheapest parking near the Salt Palace Convention Center will be located at the City Creek Mall. It is a short walk from the mall to the Salt Palace. The first two hours of parking are free, each additional hour is $3.
Restaurants
Salt Lake City offers a wide range of food options, particularly international cuisine. You can find everything from pub food to fine dining! Below are some links to see restaurants in Downtown Salt Lake City.
Activities
Salt Lake has many great activities for your whole family to enjoy! There are incredible hikes minutes away, beautiful gardens, nightlife, and so much more.
General Tips
Salt Lake City has an elevation of 4,265 feet. Those traveling from lower elevations will want to be on the lookout for elevation sickness. Below is a link with signs of elevation sickness and remedies. You'll want to make sure you are drinking plenty of water throughout your trip!
Wear lots of sunscreen! Due to the elevation, you are more likely to sunburn. Have you and your family re-apply SPF 30or higher throughout the day to avoid getting burned.