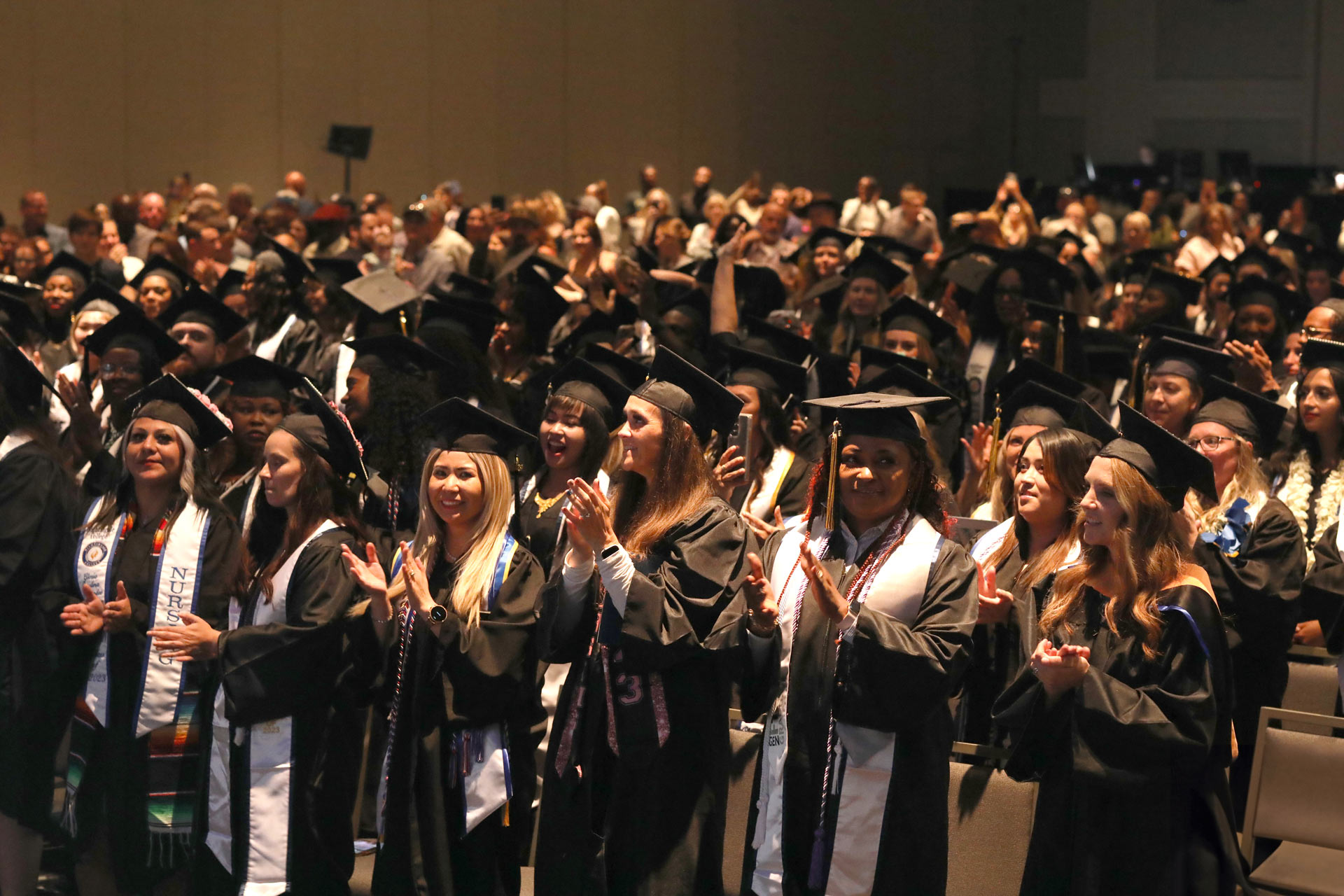 Graduation
Online Commencement Ceremony
Each graduating cohort has a live-streamed video. The ceremony consists of:
Presentation of the Valedictorian
The Pinning Ceremony, Nursing Pledge, and Lighting of the Lamp
Commencement address
Presentation of diploma and class
Conferring of degrees
Congratulatory videos sent in by loved ones.
In-person Graduation Celebration
In addition to each cohort's online live-streamed Commencement ceremony, there is an annual in-person Graduation Celebration held in Salt Lake City, UT for the year's graduating cohorts. This typically takes place in August.
View Last Graduation Celebration
---
Graduation Apparel
Nightingale College uses Jostens for their graduation materials. Announcements and stoles are also available.
Orders can be placed on their website www.Jostens.com or clicking the link below.

All graduates will need to place an order for the cap and gown six weeks prior to graduation. ASN and PN caps and gowns, regardless of the image on Jostens website, will be royal blue. BSN graduates and Graduate program graduates should select black regalia.
---
Diploma
You will receive your diploma directly from Jostens a few weeks after your degree has posted. If you do not receive your diploma, please reach out to Registrar@Nightingale.edu.
---
Graduation Boxes
Prior to each online commencement ceremony, we will send a graduation package that will include:
Diploma Cover (including nursing pledge, Evolvitude Statement, and next steps for Diploma and Transcripts)
Nursing Pin
Nursing Lamp
Military Commemorative Coin and Military Cords (if appropriate – will be shipped separately).
Honors Cords (may be sent separate from the graduation box)