How Much Does Nursing School Really Cost?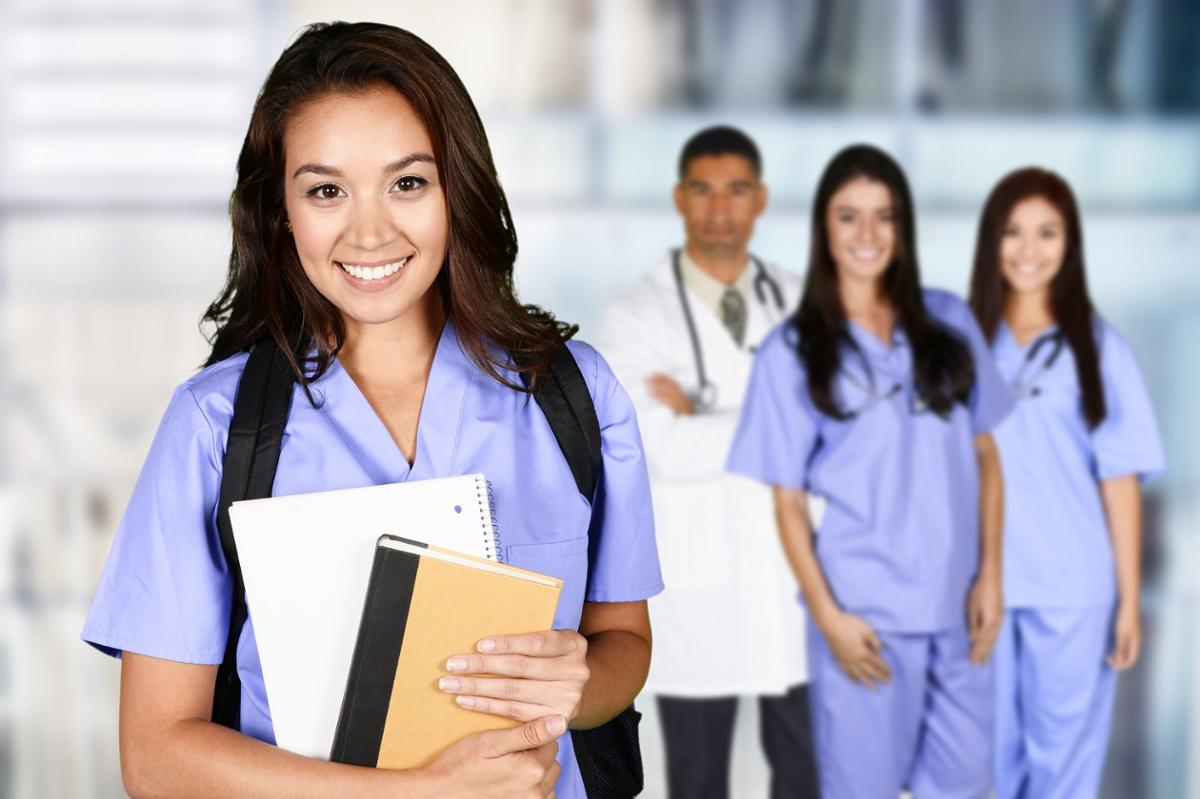 Going to nursing school and becoming a Registered Nurse is undoubtedly a major investment in your future. It's a job that pays well. According to the BLS, the average RN salary in 2020 was $80,010. The career also enjoys a great outlook with a 7% growth projection throughout the decade, much faster than average.
But before you can start reaping the benefits of having gone to nursing school, it's a major investment. How much exactly does nursing school cost? That's one of the most pressing concerns that all aspiring RNs share. The truth is there is no one clear-cut answer to the full cost of a nursing degree. It largely depends on a variety of factors: which type of degree you're considering, where do you want to study, how do you want to study, and more.
In this guide, we'll explore the average costs of nursing education, tuition prices for different degrees from ADN and BSN to MSN, as well as the hidden costs associated with getting a degree. So, if you want to be as informed as you can about how much nursing school will cost, read on to find out.
How Much Does Nursing School Cost Based on Degree?
When it comes to nursing school costs, the first thing to consider is what degree you're actually pursuing. Since each degree varies in length, depth of study, and characteristics, they each come with their own price tag. Let's find out how much an Associate's Degree, a Bachelor's Degree, and a Master's Degree each can cost.
Most nursing schools divide the tuition cost by credit. For an ADN you would need 60 credits; a BSN requires 120 credits; an MSN is anywhere between 30 and 60 credits depending on the specialty.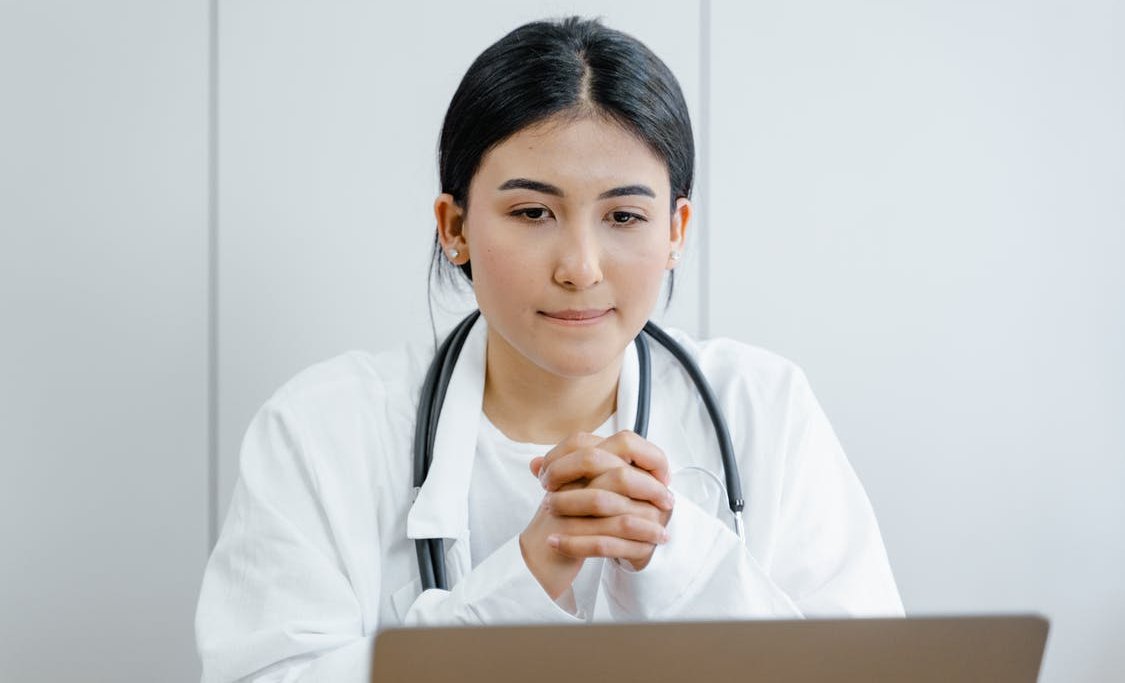 Associate Degree in Nursing
An ADN is the fastest route into the registered nursing career. It only takes two years to complete, making it also the most affordable option. Since ADN programs are offered by so many institutions, the tuition prices will vary noticeably. Should you pursue an Associate Degree in Nursing at a public university, you may have to pay anywhere from $6,000 to $40,000 for the degree. If you want to take the private path, the tuition will also increase accordingly, with some universities charging from $30,000 up to $100,000 for an ADN degree. Note that there may be discounts in tuition for veterans or military service members, so if you match the requirements, nursing school will end up being cheaper for you. Generally, the cost will fluctuate depending on the reputation of the school, the geographic location, the length of time spent studying, and your residence, among other variables.
Bachelor's of Science in Nursing
With the BSN being increasingly the gold standard of nursing education, knowing the average cost of a Bachelor's Degree in Nursing is very high on the priority list for a lot of aspiring nurses. Total BSN costs go from $40,000 to over $200,000 or more for all four years, according to costhelper.com. The wide range of costs can be, once again, explained by the reputation of the school, location, its status – private or public – and so on. If you factor in other expenses, such as transportation or boarding, the prices for a full-time BSN can even go as high as $250,000 or more.
At Nightingale College, tuition for the BSN program is $590 per semester credit. That puts the estimated total program cost at $79,325. Our BSN program, which can be completed in as few as 32 months follows a blended-distance format, with online didactic instruction and on-ground supervised field experience.
Find out more about Nightingale College's BSN program.
RN-to-BSN
If you're already working as a Registered Nurse based on your ADN degree and have decided it's time to advance your education further, then an RN-to-BSN is the way for you to go. These types of programs take one or two years to complete and are a fantastic alternative for RNs who want to step up their career. RN-to-BSN programs can cost anywhere from $20,000 to $80,000 if you're opting for an online program, or $32,000 to $100,000 or more if you choose an on-campus option.
The costs for our RN-to-BSN are on the more affordable side of the spectrum. One semester credit is equivalent to $400. All in all, the approximate cost for a learner with an ADN degree who transfers in 68 credits from their previous studies will be $23,625.
If you are ready to advance your nursing education, our RN-to-BSN will help you become the best RN you can be – and at a reasonable cost. Learn more about our program.
Master of Science in Nursing
Let's talk about the costs of graduate studies in nursing. Pursuing an MSN degree will definitely help you move ahead in your career, but there is a corresponding price involved. MSN programs take 12 to 24 months to complete and the MSN costs range from $35,000 to $70,000. It's also not unheard of for MSN tuition to be as high as $100,000 for the program. Similar to the other degrees, in-state tuition for public universities will – in general – be significantly cheaper than out-of-state and/or private school.
At Nightingale College we offer learners who want to impact the future of healthcare by becoming Nurse Educators the possibility to enroll in an 100% online MSNEd program. The tuition for our MSNEd Program is $450 per semester credit. The program consists of forty semester credits of graduate division coursework which puts the full price of tuition at $20,125.
Discover more about our MSNEd program.
How Much Is Online vs On-Campus Nursing School?
Among the many things that impact nursing school costs is the format of the studies: is it an on-campus program offered by a traditional, brick-and-mortar institution, or an online program? The prices of online vs on-campus nursing schools will vary considerably.
With online programs students rely on digital tools to learn and complete coursework. The lectures are online, class participation happens through chat boards, email, etc. and assignments are also completed and turned in using online tools. Nursing is such a hands-on profession however; so even for online programs there is an offline component. Learners need to attend their clinical rotations and supervised field experiences on-site.
Still, online programs generally cost less than traditional ones. That's partly because learners enrolled in online programs save a lot of money on other expenses, such as boarding, transportation, childcare, and others.
While an online RN-to-BSN program can cost in the range of $20,000 to $80,000, for an on-campus program you may have to pay out-of-pocket $32,000 to $100,000, or more for school-related expenses.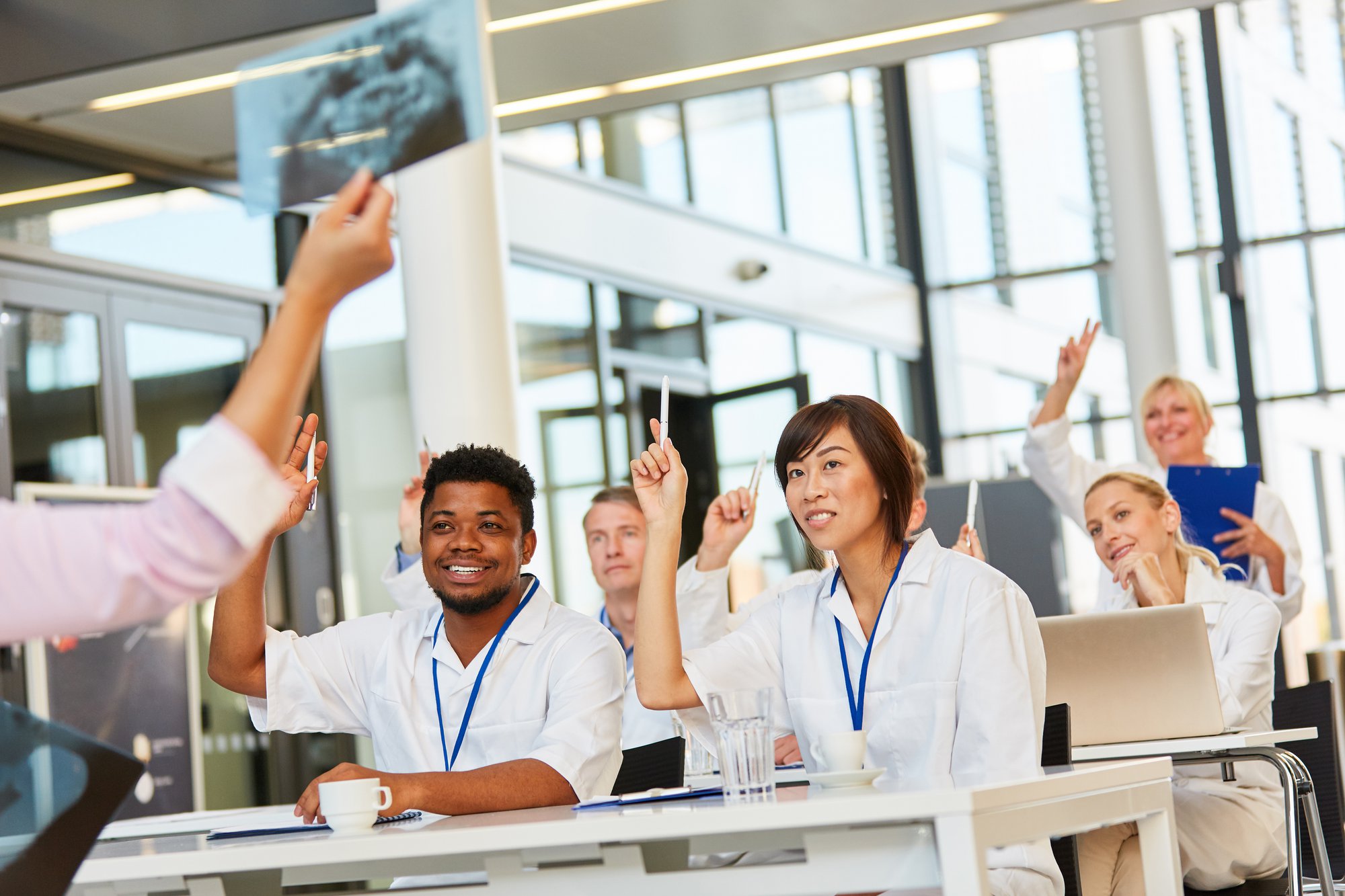 How Much Does Nursing School Cost Based on Location?
Another thing to consider when calculating the costs of nursing school is the location of the school you want to attend. It is very common for public schools to have two different tuition rates: the in-state tuition for students living in that state and the out-of-state tuition which applies to students coming from a different state. The tuition rates for non-resident students are typically much higher. It's not abnormal for the average cost of a public college nursing degree to be twice as high for out-of-state students.
Some states offer discounts to students who move from a different state. That's not true of all schools, so it's important to check with your university first. Other institutions will offer special scholarships or financial aid opportunities for out-of-state students. Once again, it's best to check with the college about their costs for non-resident learners.
How Much Does Nursing School Cost Based on the Type of School or Program?
Choosing a nursing school comes with another important decision: will you take the private or the public route? The average cost of a public college will differ from private nursing school expenses.
Let's explore how tuition costs will vary by the type of institution:
Private Nursing College
Compared to traditional schools, private colleges are typically smaller in size and offer increased flexibility, especially for non-traditional students or working professionals. The schedules are more adaptable to the learner's needs, they offer a more extensive selection of bridge or accelerated programs, and the waiting list is shorter. Considering all of these factors, one can expect the tuition costs to be higher at private nursing schools compared to more traditional schools.
This is the category Nightingale College falls under.
Nursing Programs at Community Colleges
Community colleges are usually more affordable when set side by side with private institutions. Also, they have a fairly long-standing tradition in the nursing community, which is an extra assurance that clinical hours will be easily arranged – a problem which might occur with newer, not yet properly-established institutions. The waiting lists may be longer and with only two (rarely three) start dates per year, so it may be awhile before actually starting nursing school for students there. The toughness of the waiting lists requires higher GPAs, so you may have to retake certain classes. All of these details add up to a higher cost as well.
Nursing Programs at 4-Year Universities
Many universities will offer four-year Bachelor's of Science in Nursing programs. Generally, these programs cost more than community colleges.
Accelerated Nursing Programs
Students who already have a Bachelor's Degree in a non-nursing subject and want to transition into becoming a Registered Nurse can do so by enrolling in an accelerated nursing program. These programs take 11 to 18 months to complete and cost less than the traditional BSN. The cost of an accelerated Bachelor's of Science in Nursing can range from $17,000 to $90,000.
Bridge Programs
Most institutions, whether private or public, will offer some type of transition or bridge programs that take into account some of your previous experiences and help fast track your nursing career. Some of these include LPN-to-RN, RN-to-BSN, or RN-to-MSN. Pursuing one of these options can cost less money than a traditional program. First, you already took some of the classes in your previous studies so you won't have to pay for them again. Secondly, many of the learners enrolled in bridge programs keep on working in the healthcare industry throughout their studies, making it easier to bear the financial burden of nursing school.
Further Consideration
Don't underestimate the importance of short waiting lists. If you want to start working and earning more quickly, then it is definitely worth investing more in an institution with a shorter wait-list. You become a nurse faster, gain more experience, and set yourself up for success on a sped-up timeline.
That's why Nightingale College's No Wait List policy is so important for you as a prospective student. You will earn your RN license faster and will be on your way to a high-paying nursing career before you know it.
Hidden Costs of Getting a Nursing Degree
Apart from tuition, there are other costs associated with getting your nursing degree that are easy to overlook. It's important to take them into account because they add up and can really drive up the cost of your nursing education.
Books
Nursing books are anything but cheap. You can expect to spend anything from a few hundred dollars up to $700 per semester for textbooks alone. You should have access to the list of required books way in advance, so, with some research you can minimize those costs. You can try to find online versions of the book, purchase it second-hand from previous students, or compare different vendors for the best price. Always make sure that you're buying the correct version of the textbook.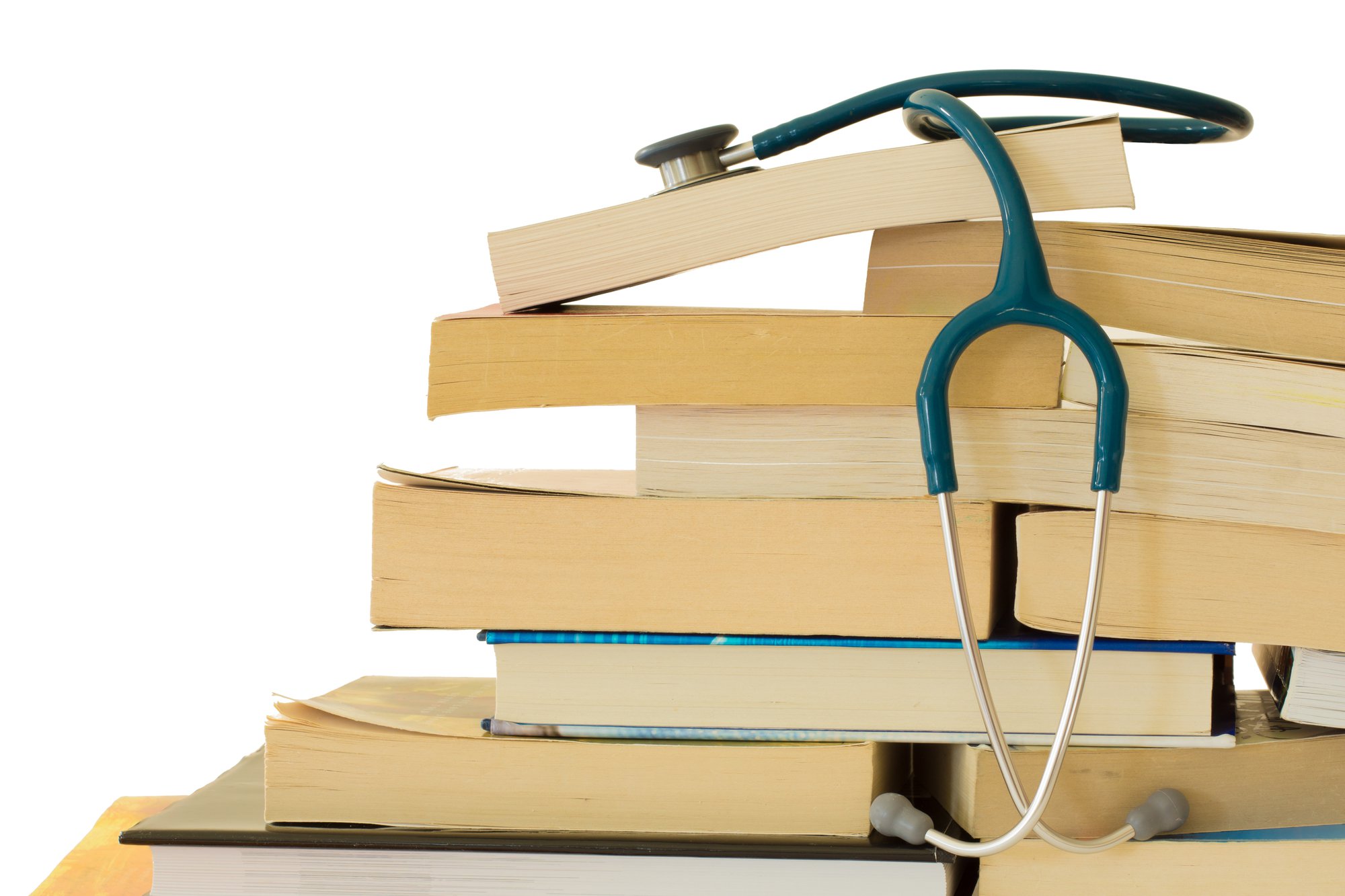 Uniforms and Supplies
You will also be in charge of buying the scrubs you need for nursing school clinical rotations. It's better to have more than one set of scrubs in case you have back-to-back clinicals. Also, you will have to purchase the essential nursing accessories, such as a stethoscope, pen light, medical scissors, and adequate shoes. The prices for these will vary. Stethoscopes can range from $20 to more than $300. Although, when you're just starting out as a nursing student, one of the budget models should be more than enough.
Transportation Costs
Another important thing to consider are transportation costs. Even if you are enrolled in an online program, you will still have to complete a certain number of hours of clinical practice. You are responsible for covering the cost of transportation to and from the experiential learning facilities. That might mean gas, car insurance, car maintenance costs or signing up for a commuter pass. Regardless, it's up to you to always make it on time for your scheduled clinicals.
Childcare
This is applicable on an individual basis, but if you are a parent take into consideration that you may need childcare during clinical hours, classes or exams. You'll likely also need extra time to study outside of the classroom so you'll need to schedule childcare accordingly.
Exams and other fees
In order to get your nursing license you need to pass the NCLEX-RN exam. Taking this exam usually costs around $200. Depending on the state you studied in, there also may be other fees (like fingerprinting or background check) that are in the $75-$200 range. A lot of schools will have these costs included in their estimated fees for completing the program. It's best to double check if your school is one of these.
How to Pay for Nursing School?
Clearly, nursing school can be quite heavy on the wallet. But there are ways to make the burden less cumbersome. Let's explore some of the resources to pay for school costs that are available for aspiring Registered Nurses.
Scholarships
There is a fairly wide array of scholarships available for nursing students. Unlike loans, you do not have to repay scholarships, but thy are also more difficult to procure. That should in no way hinder you from applying for them nonetheless. Many scholarships will come with certain conditions, like maintaining a set GPA throughout the duration of your studies, or having no to very few absences. These days, there are many scholarship finder websites or apps. You can also check with your institution's Financial Aid Office for suggestions. Commonly, you will have to submit an application, supporting documents, and an essay on a given topic. Applying for scholarships requires some effort but if you get one, it will be a big help in paying for nursing school.
Employer Tuition Assistance
If you already work as a nurse and have decided to go back to school to advance your degree, one thing that could help you pay for college is tuition assistance from your employer. For that, check with the HR department at your place of employment and see if they can cover fully or partially the costs of nursing school tuition. They may be able to offer you some kind of assistance that will relieve you of some of the stress of finding resources for school.
Student Loans
You can also apply for student loans to help mitigate costs. Although some students may have their reservations about it, it is by far the most common way of paying for higher education. Going into student loan debt is a fast way to start nursing school and, subsequently, your career as a Registered Nurse. Also, your earning potential will increase with the more experience you get; and with student loans having a fixed and generally low interest rate you should be able to repay it in a reasonable amount of time. Still, according to a 2017 study from the American Association of Colleges of Nursing (AACN), 50% of nursing graduates say that repaying their student loans is one of their biggest concerns.
You can always get more detailed information on how to apply for financial aid by contacting the Financial Aid Office at your chosen institution. The first step as a student applying for financial aid will be filing your FAFSA – Free Application for Federal Student Aid. Once the application is filed, you will have a better idea of what types of financial aid are available for you. It may be grants, scholarships, work-study programs, or loans. It will be easier to figure out your financial responsibility after you complete your FAFSA application. That can be done either online at studentaid.gov or on paper.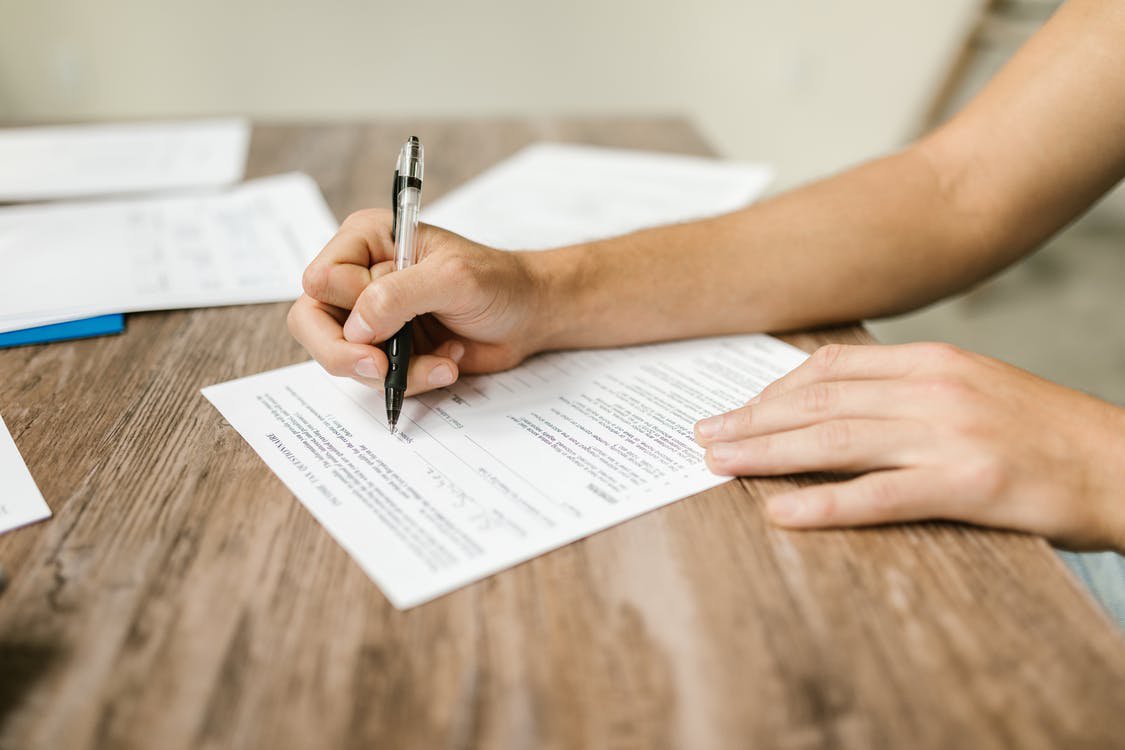 Are You Ready to Undertake the Nursing School Journey?
Going to nursing school can be pricey, there's no denying that. But for aspiring nurses, the benefits outweigh the costs. At the end of nursing school not only do they end up with an extremely meaningful career, but also one that's recession-proof, pays well, and has a great job outlook.
As far as nursing school costs go, make sure you research thoroughly the programs you're interested in. This way you'll discover all the subtleties of financing your education – from tuition to the hidden costs of becoming a nurse.
It may not be easy. But fulfilling your dream of becoming a Registered Nurse will always be worth it.