RN Resume: Important Skills That Will Make Your Nursing Resume Stand Out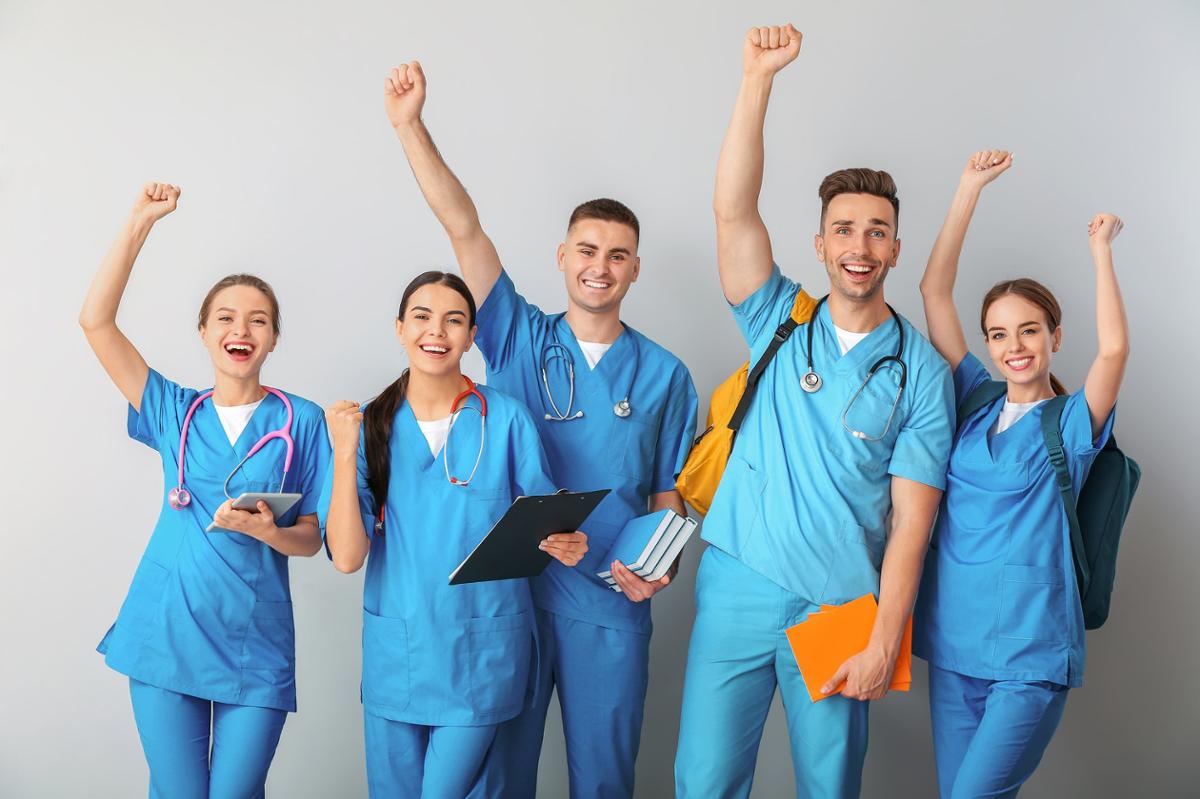 Are you a new grad or a seasoned professional? Are you drafting your first-ever nursing resume, or are you looking to upgrade your older one?
Regardless of the situation, as long as you are on the job market in the healthcare industry, you need a resume that stands out to give you an edge against the competition. While there is indeed a countrywide nursing shortage, you will still have to compete with other applicants for the same position in most cases. And one excellent way to have your resume catch the eye of recruiters is by highlighting the set of nursing skills that prove you are the best candidate for the job.
Undeniably, nursing is a very skills-based profession, and to succeed at it, you will need to acquire your share of hard technical skills as well as soft skills, leadership abilities, and much more. But as necessary as having the skills is knowing how to draw attention to them. So, it's time we take a moment to talk about some of the essential nursing skills that will set your resume apart and help you land that dream job.
What Hard Skills Can You Include on Your Nursing Resume?
First and foremost, nursing is a very technical field that requires a vast amount of knowledge. You need to have the medical proficiency to perform the specific tasks your level of nursing implies. You may be the world's best communicator, but if you have difficulty drawing blood or inserting an intravenous line, it may be more challenging for you to secure a Registered Nurse position. In this section, we will take a closer look at some of the most critical clinical nursing skills that you can emphasize on your resume. These are the hard skills that nursing employers look for in job applicants, so if you've got them, flaunt them.
Basic Life Support
This is one of the basic nursing skills that are especially useful to highlight for CNAs, nursing students, or new grads looking for their first job. Having BLS listed on your resume proves you have command of various life-saving skills and techniques, like performing CPR or using specialized equipment, such as AEDs (Automated External Defibrillators).
Advanced Cardiovascular Life Support (ACLS)
This is another example of a nursing skill that employers might expect to see on the resumes that end up on their desk. It shows that the candidates have experience that ranges from dealing with cardiac arrest, myocardial infarctions, strokes, and other life-threatening emergencies. Having ACLS listed as one of your hard skills points to your ability to place advanced airways, insert IV lines, and confirms a complex understanding of medications used for treating intricate heart conditions, as well as specialized medical equipment.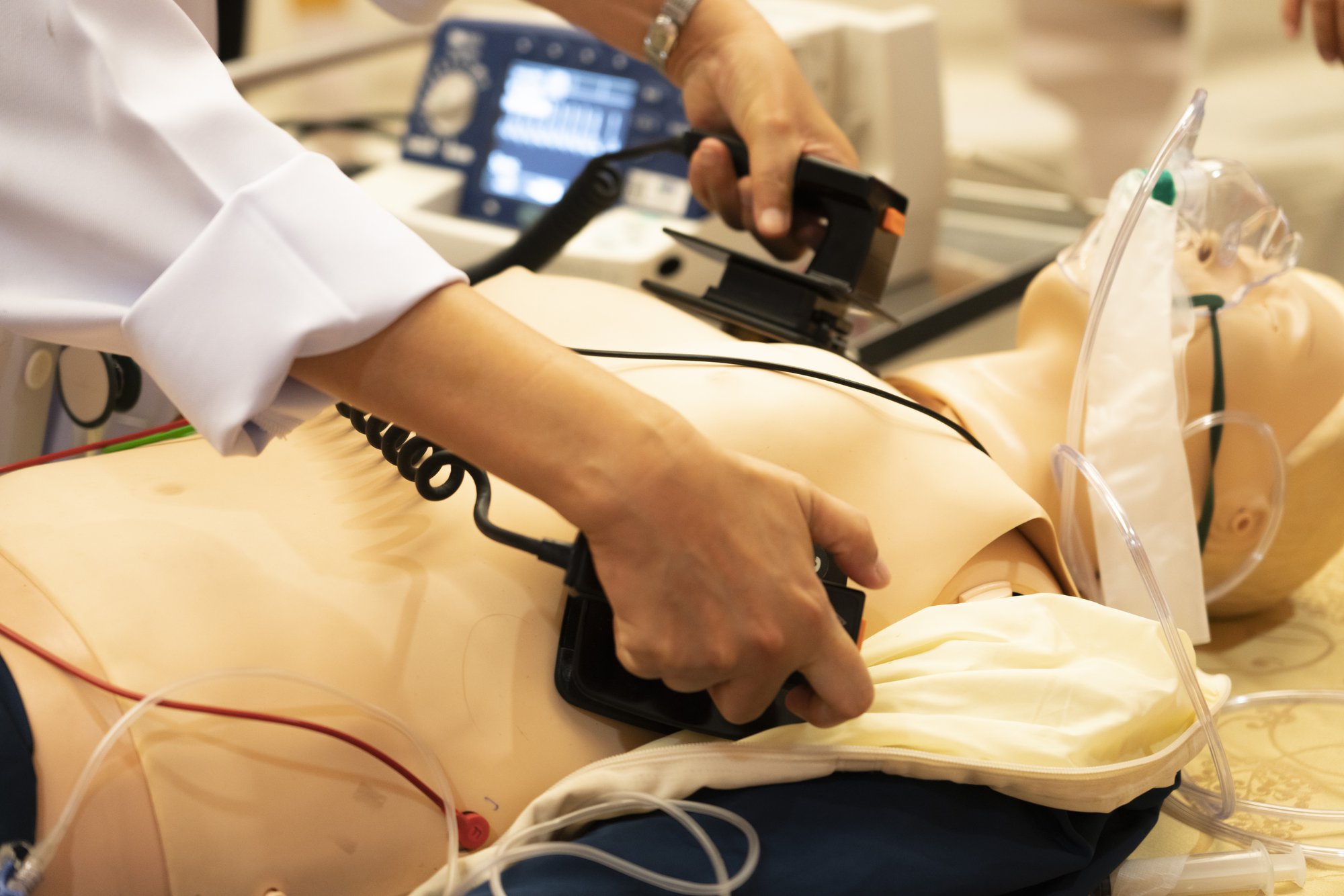 Emergency and Critical Care Nursing
On a list of nursing skills that belong on a resume, the ability to provide emergency and critical care should get a high spot. This skill is in high demand because the Emergency Department and the ICU Department of hospitals are always under pressure to find qualified staff to provide great patient outcomes especially in stressful and demanding situations. By listing Emergency and Critical Care Nursing on your resume, you make evident your ability to keep your cool under pressure, to think fast on your feet, and to respond promptly and efficiently to any medical problems that may arise unexpectedly.
Patient Care
Another popular nursing skill that can give your resume a boost is patient care. At its core, nursing is all about efficient, compassionate, quality patient care. It's quite a broad skill to list, so it might be a good idea to narrow it down and illustrate with specific examples what patient care experience you bring to the table. For instance, instead of just saying, "I provided patient care" you could opt for something more clear like: "Provided direct patient care in a 40 bed ICU at a level 1 Trauma and Teaching Hospital with a nurse to patient ratio 1:1-3 depending on acuity." This kind of statement better highlights the skill set you possess due to your direct work experience.
Telemetry
Telemetry is a very specialized skill that is increasingly in demand. It demonstrates your ability to use very sophisticated and specially designed equipment to monitor cardiac patients remotely after surgeries, procedures, and other treatments. This skill on your resume shows potential employers that you have the knowledge and skills to "pair" and "un-pair" telemetry devices to a patient's bedside monitor, you understand defibrillation algorithms, and so much more. It shows you know how to prepare the skin before using the device, and you are knowledgeable in electrode and lead placement, equipment maintenance, patient monitoring, and their education. These qualities are essential additions to any healthcare institution, especially if they have a telemetry wing.
Computer skills
Computer skills can also make a difference on a nursing resume. Make sure to mention the relevant computer applications, languages, and other technical skills you may have. Having your computer competencies listed is a good way to show a potential employer that you are perfect for a job in a continuously changing environment that is becoming increasingly digitized. It's essential to list computer skills, especially if you have experience with EHRs. This way, you show that you at least have a foundation to build upon when working with electronic health records, which more and more hospitals do.
EHR Proficiency
Another critical skill to indicate – one of the most commonly required in nursing job advertisements – is Electronic Medical Record (EHR) proficiency. As a growing number of hospitals are moving toward electronic medical record systems, it would be ideal for them to employ professionals who already possess that skill. Make sure to show on your resume what software, in particular, you are comfortable with. EPIC, Cerner, Meditech, or whichever EHR software package you are proficient in – it will be a valuable asset for your future employer, and subsequently, it's a valuable addition to your resume.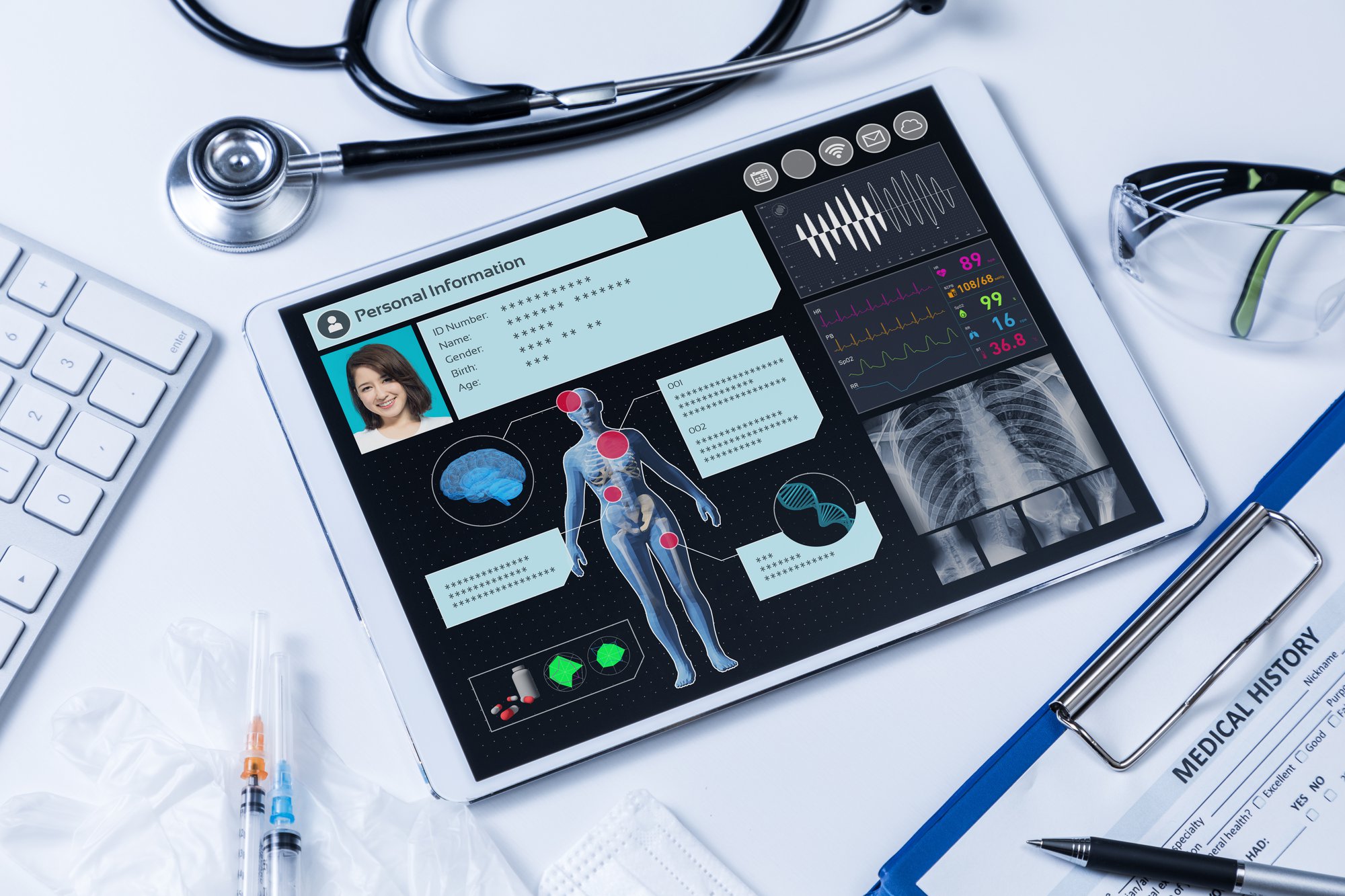 Intravenous therapy
Registered Nurses are bound to be responsible for the administration and management of some type of intravenous therapy. It then shouldn't come as a surprise that IV skills would attract a recruiter's attention.
Care plan administration
Care planning as a medical practice focuses on developing a care plan for an individual patient, setting specific, patient-centric goals, establishing strategies, planning out tasks, and setting schedules to meet the treatment goals. Nurses play a role in developing these plans, and most often, they are responsible for administering these comprehensive care plans. It's a task that shows commitment, attention to detail, and organization, and that's why it deserves a spot on your resume.
Patient/family education
The impact of knowledge cannot be overstated. It matters for nurses, doctors, and other professionals; but it also plays a vital role for patients and their families. Educating the patients helps them make more informed decisions concerning their health, potentially leading to better outcomes. That's why, if in your nursing career you have gained the skills to boost a patient's education and their understanding of their conditions and treatment plans, it's worth mentioning on your resume.
Administering medication
You're probably familiar with the "Five Rights" of Medication Administration – right patient, drug, dose, route, and time – and these rules, so cautiously ingrained in your nursing practice will stick with you forever. And rightly so: because safe, accurate, timely, and efficient medication administration is the cornerstone of medical care. When crafting your resume, you may want to emphasize your skills to administer medication to meet the highest standards of nursing care.
Vital signs
Mastering skills like measuring body temperature, pulse, respiration, blood pressure, and blood oxygen saturation; observing even the slightest changes in vital signs; knowing when these changes can be indicative of something else – all of these are valued competencies in the nursing field.
Ventilator care
Especially for nurses working in intensive care and long-term care settings, mechanical ventilation is a crucial skill. Ventilators are used to assist patients who require additional respiratory support – it's not uncommon for complications to arise or for ventilators' alarms to go off unexpectedly. If you have prior experience in providing ventilator care, mentioning it on your resume will only improve your chances of scoring the job.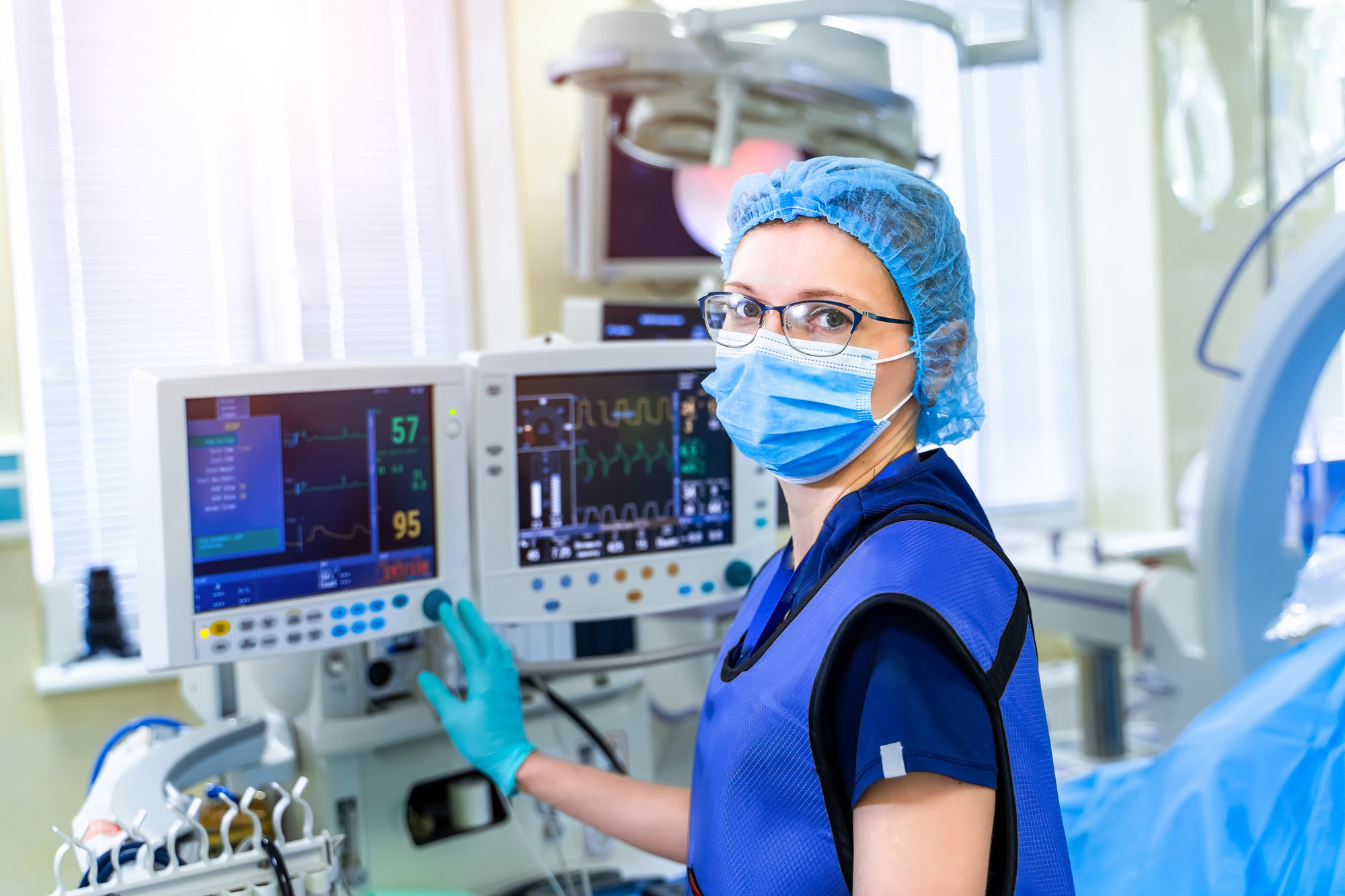 What Soft Skills to Include on Your Nursing Resume
As important as clinical skills are, they are not enough for a successful nursing career. Because nursing is such a people-focused profession, aspiring nurses must also have well-developed interpersonal and soft skills. Yes, they may be harder to quantify, but that does not make them any less valuable. When working on your resume, don't overlook the soft skills – mentioning them is just as crucial in your search for the perfect nursing job.
Let's look at some of the must-have soft skills for Registered Nurses:
Communication skills
Unsurprisingly, communication skills are at the very top of a skills list for a nursing resume. Knowing how to communicate properly and efficiently is one of the great pillars of the nursing profession. Doctors count on nurses to give them constant, articulate updates about patients; your fellow nurses may ask you for help or advice; patients want to know what's going on, and the patient's family will pressure you for information about their loved one's condition while lacking the expertise to understand complicated medical terms. As a nurse, you need to be able to communicate effectively with all these parties. Don't shy away from incorporating communication skills on your resume. In a field such as nursing, communication skills can make the difference between life and death, so they're definitely worthy of a spot on your resume.
Empathy
Empathy is one of the most valuable qualities in a nurse. Walking in someone else's shoes is never easy, but it allows RNs to better communicate and understand patients and their families during highly stressful times. Being able to express empathy is a tremendously effective way to build trust, calm anxiety, and improve overall health outcomes. And this doesn't only sound good on paper. Research has corroborated that empathy in medical professionals leads to better adherence to medications, fewer malpractice cases, fewer mistakes, and increased patient satisfaction. Empathy is an admirable quality to mention on your resume and back up with real-life examples in the interview.
Time management
In nursing, it can often feel like you're fighting against the clock, which is why it's so helpful to have excellent time management skills. With proper time management comes the right organization and prioritization of patient care, successful and timely fulfillment of other work tasks, and meeting your educational and personal obligations. Having this skill listed on your resume shows that you discovered how to best manage your time so that you can achieve work/life balance, and greater professional productivity.
Critical thinking
It's no exaggeration to say that critical thinking can either cost or save a life in nursing. It's one of the top nursing skills that help you prioritize, solve problems, and make decisions in a split second. When it comes to critical thinking, you need to understand a situation quickly, analyze the courses of action available to you, evaluate immediately what needs to be done, and then explain the logic of your conclusions and actions. It's not an easy skill to master, but it's an essential one, and it will make a great addition to your skills list on your resume.
Teamwork
Among the interpersonal skills that belong on your resume, teamwork definitely shouldn't be overlooked. Providing patient care is very much a team process. As an RN, you are a part of a multidisciplinary team. Daily, you have to work alongside doctors, physicians, nurses, and other healthcare specialists. Thus, it's important to communicate efficiently with all of them, coordinate care, and work together toward a common goal.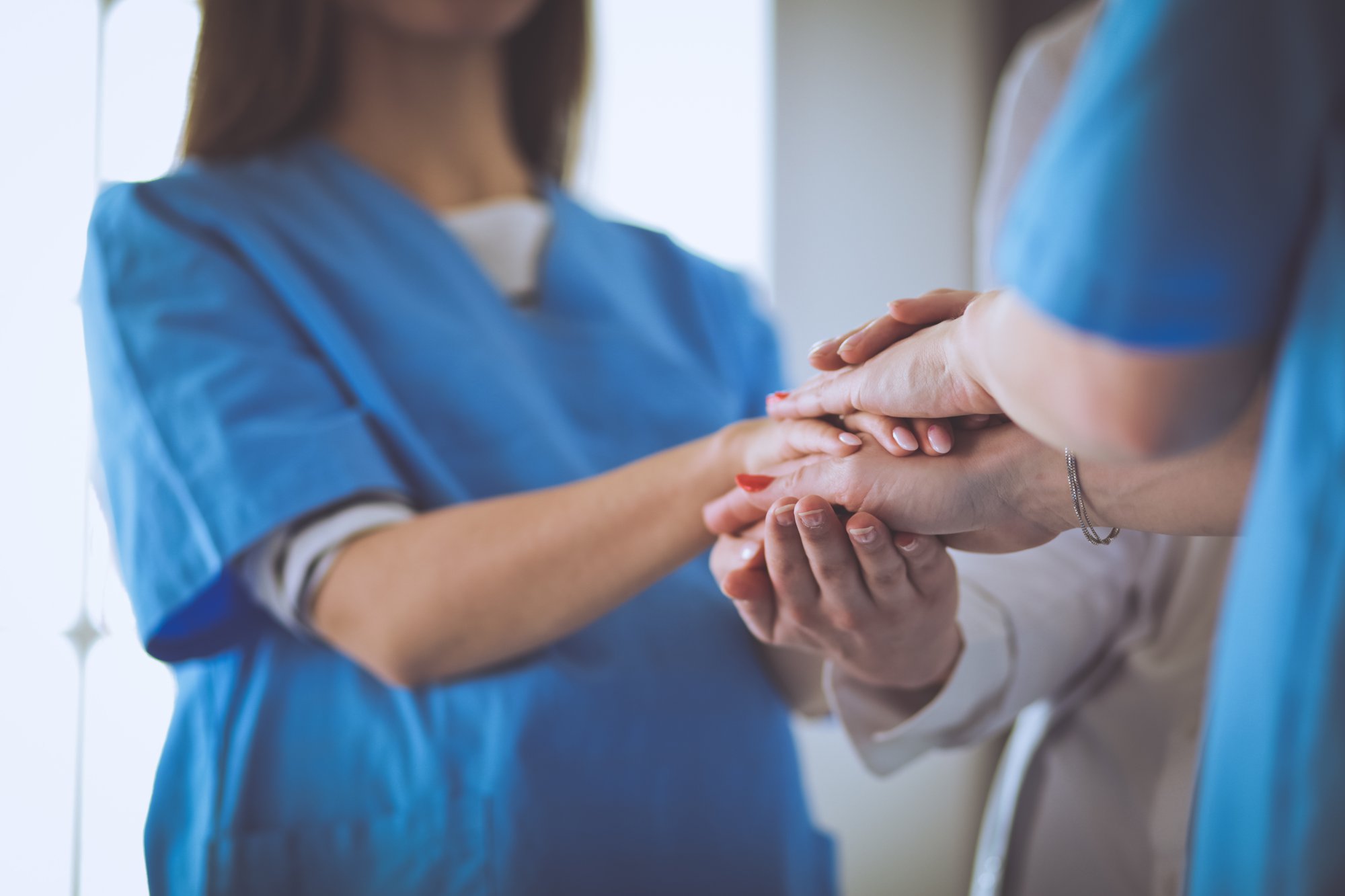 Confidence
As a nurse, you cannot second guess your every decision. You need to trust the knowledge you've acquired through your nursing education and the expertise you've gained by working in the field. Once you grasp this sense of confidence, you assuredly become a better nurse. After all, studies show that an increased level of confidence in healthcare professionals leads to stronger clinical practice, better patient experiences, higher performance, and thoughtful leadership.
Attention to detail
Another soft skill you should list on your nursing resume is attention to detail. In an environment as full of tension and complex as nursing, being detail-oriented can make a tremendous difference. In that regard, it's essential to keep accurate, detailed records of a patient's state so that even after your shift is over, your fellow nurses are entirely up to date. When you assess a patient's condition, you must be thorough and take into account every detail. It is best if you are meticulous in arranging, cleaning, and sterilizing all the equipment, tubes, and medication. You must also pay close attention to all the details of your patients' state so that you notice even the subtle changes in your vital signs or behaviors.
Flexibility
Being adaptable is another skill healthcare recruiters look for in nurses. The nursing field is changing at an impressive pace, and there are swift changes in technology, society, and the overall healthcare environment that RNs need to keep up with constantly. Their duties, priorities, and workload can easily be subject to change, so nurses must be flexible enough to tackle these changes head-on. One example of those changes is hospitals moving towards EHR systems. If they want to be successful, RNs need to be able to adapt.
Continuous learning
What truly makes a nurse a great addition to any healthcare team is their desire to learn and improve continuously. The nursing field is constantly evolving, and as a nurse, you need to keep up with it. You can do that by advancing your education, by obtaining relevant certifications, by asking questions of your nurse leaders. It's essential that you never stop learning and putting in the effort to become a better professional. If this is a quality that represents you, make sure you highlight it on your resume.
Stamina
By no means is nursing an easy job. You will work long shifts that often require you to be on your feet for more than 12 hours at a time. The position also comes with its share of physical demands: you may have to move patients, lift equipment, and so on. And the emotional toll the job can put on someone should not be overlooked. That's why physical and emotional endurance are such fundamental skills for nursing practice and why they will be an excellent addition to your nursing resume.
Leadership skills
Demonstrating leadership skills is possible for nurses at all levels, not only for Nurse Leaders, Nurse Executives, or other RNs in leadership positions. Leadership is about effectively managing your time, inspiring your fellow nurses, offering insights, and helping others. Leadership skills in nursing can refer to conflict resolution. If you feel like this is one of the skills that describe you, let it be known in your resume, as well.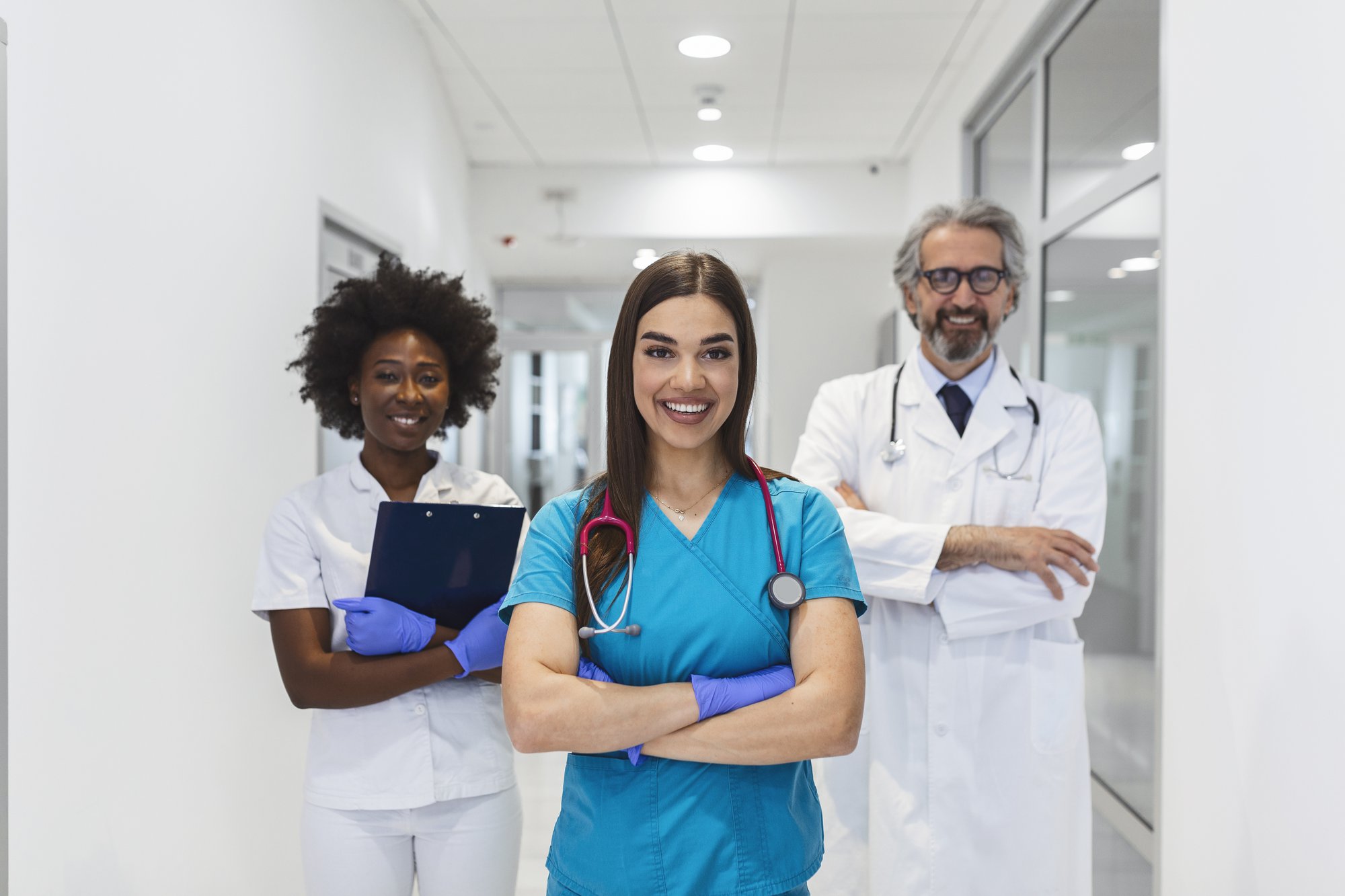 Skills to Put on Your Resume By Nursing Level and Position
When you are thinking about what skills to put on your resume, it's imperative that you focus on your specialization and the job you are applying for. Below you will find some nursing roles and several skills that would enhance the resume of the nurse to whom it belongs.
Certified Nursing Assistant Skills
As a Certified Nurse Assistant, some of the skills that should make an appearance on your resume are:
Vital signs
Patient Care
Patient nutrition (i.e., monitoring nutritional intake)
Documentation and record-keeping
BLS
Infection Control
Observation skills
Ability to follow the rules and protocol
LPN skills
Next, let's list some of the clinical skills as well as interpersonal abilities that Licensed Practice Nurses should add to their resume when job-hunting:
Patient care
Patient monitoring
Wound care
Acute and rehabilitative care
Vital signs
Record keeping
GI feeding and tubes
Teamwork
Registered Nurse Skills
There are many, many skills to put on your nursing resume as an RN. You have to make sure you pick the most relevant ones. It's also critical that you list skills you can back up with examples should you be asked to elaborate on them during the interview. Here's a list of some of the most common nursing skills:
Patient and family education
Compassion
Critical thinking
Stamina
Multitasking
Cool under pressure
Patient care
Dedication
Stress management
Communication skills
Patience
Leadership
Tech Savvy
EHR proficiency
Intensive Care Unit Nursing Skills
A strong resume for an ICU nurse should include some of the following nursing skills:
Focused patient care
Patient assessment
IV therapy
Intra-aortic balloon pump
Catheterization
Tracheostomy care
EHR proficiency
Critical thinking
Problem-solving
Empathy
Adhering to ethical principles
Continuous learner
Multitasking
Emergency Room Skills
As an Emergency Room Nurse, you can include these nursing skills on your resume:
Triage
Pain management
IV therapy
Glasgow Coma Scale
Obtaining and interpreting Lead EKG
Infection control
Emergency room care
Patient evaluation
Healthcare software proficiency
Vital signs
Nursing Home Nurse Skills
If you want to land a job in a nursing home or assisted living facility, consider adding some of these skills to your resume:
Patient care (ability to respond to patient's emotional and physical needs)
Record keeping
Teamwork
Time management
Empathy
Pediatric Nurse Skills
Pediatric Nurses should have these skills and abilities on their resume:
Immunization proficiency
Patient physical assessment skills
Nutrition
Assessment of respiratory system
Chest tube management
Electronic health records
Intramuscular injections
Family education
Patient education
Excellent communication skills
Diffusing stressful situations
Nurse Practitioner Skills
We also have a brief checklist for the Nurse Practitioner skills you can include to your resume:
Developing care plans
Patient care
Prescribing medication
Communication skills
Organizational skills
Leadership skills
Medical Software proficiency
Time management skills
Diagnostic skills
Patient and family education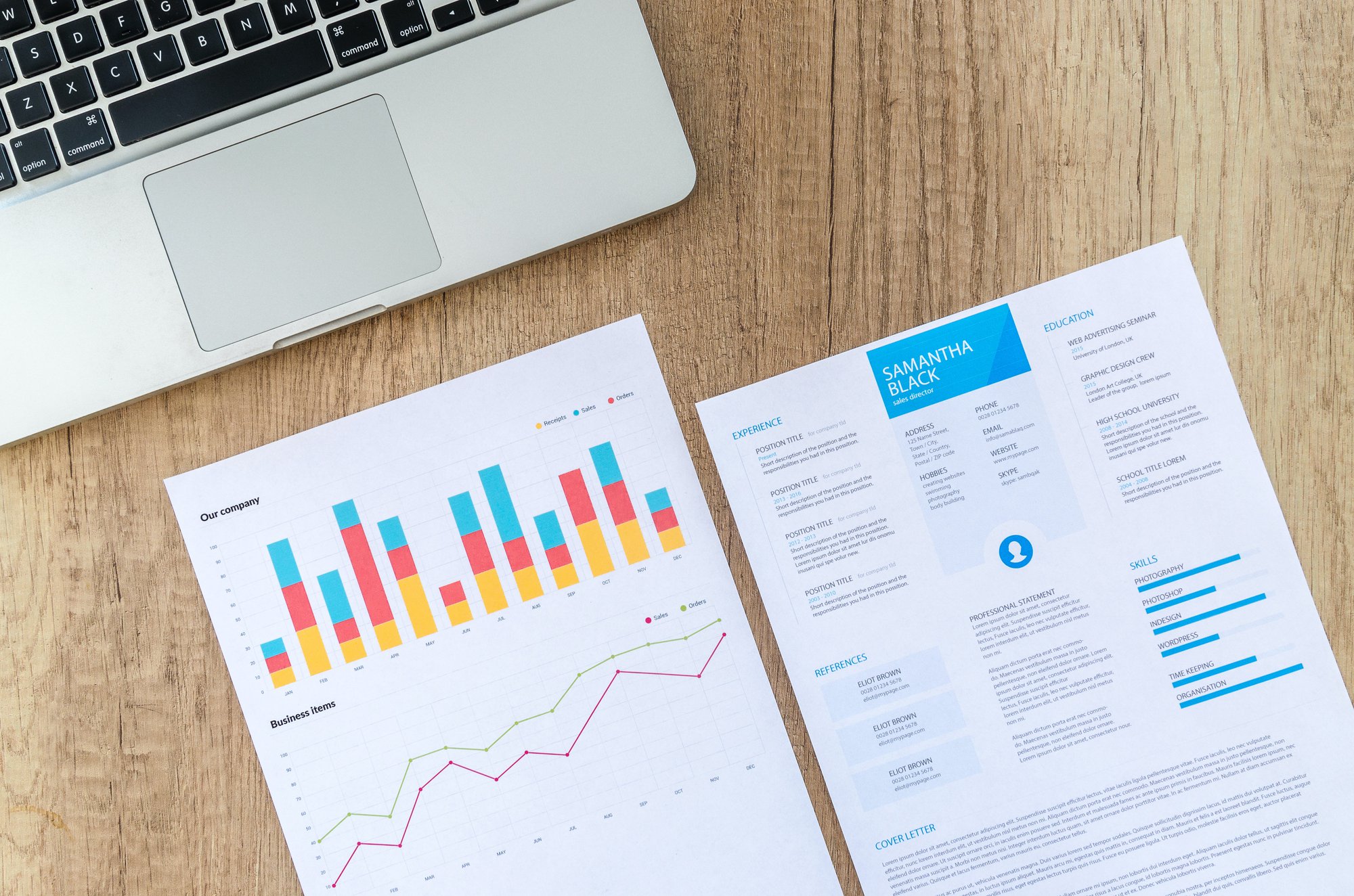 Stand Out With a Great Nursing Resume
It's as clear as it gets: nursing is a very skilled-based profession. To get the job of your dreams, you need to highlight the abilities and competencies that set you apart from the competition.
When drafting your resume, it's important to include a well-thought-through mix of soft and hard skills to support your professional accomplishments. Make sure you show your future employers that you have the clinical skills and the interpersonal abilities that are so very needed in this area of work.
Find out more tips and tricks on how to write a strong resume.