The Best Stethoscopes for Nurses and What to Know Before Buying One (as an RN or a Student)
There are a few items that you could not do without as a nurse: click pens, a penlight, nursing scissors, good scrubs, comfortable nursing shoes, and a stethoscope. Each of these essential items are vital for you as a nursing professional.
While you can never have enough click pens, cute scrubs, or comfy nursing footwear, when it comes to the last item on that list – the stethoscope – you probably want to find the best one and have it as your trusted partner in healing for as long as possible.
In this article, we will discuss everything related to nursing stethoscopes. From answers to questions like What do you need to know when you pick up your stethoscope? Are there different types of auscultation instruments? Which is most suitable for your nursing practice if you work in the ER, the ICU, the Pediatric, or the Cardiology department? to a top of the best nursing stethoscopes for Registered Nurses – we have you covered.
Let's get right into it!
What to Look for Before Buying a Stethoscope?
Shopping for a new stethoscope is a significant step in your RN career because whether it's your first one or you're looking to upgrade, you're choosing a vital tool that will aid you in offering top-quality nursing care.
So, before you "add to cart", you need to know what elements to consider so that you and your patients get the most out of it. Some features are up to your preference; others can influence the tool's efficiency or durability.
Tubing thickness
The stethoscope's tube thickness plays an essential role in maximizing the efficiency of sound transference. A thicker tubing will ensure that your device transfers the sound waves more proficiently while keeping all the acoustic interference from the outside environment to a minimum.
Length of the tube
It was commonly believed that shorter tubing offers better sound volume for a long time. However, this theory has been disproved as studies have shown that the human ear cannot detect a distinction in the acoustic performance of shorter versus longer tubes.
However, the length of the tubing still matters, at least from a practical standpoint. Using a stethoscope with a longer tube, you can examine the sick patient from a more considerable distance. Especially when dealing with potentially contagious diseases or viruses, this feature is crucial. Longer tubing might also lead to less bending for the nurse, making it better for your posture in the long run. Nurses with broader shoulders may prefer a stethoscope with longer tubing, as it will rest on their shoulders more comfortably.
Ultimately, the choice as to the length of the tubing is yours to make. For the most part, you can choose between 22-inch or 27-inch tube lengths.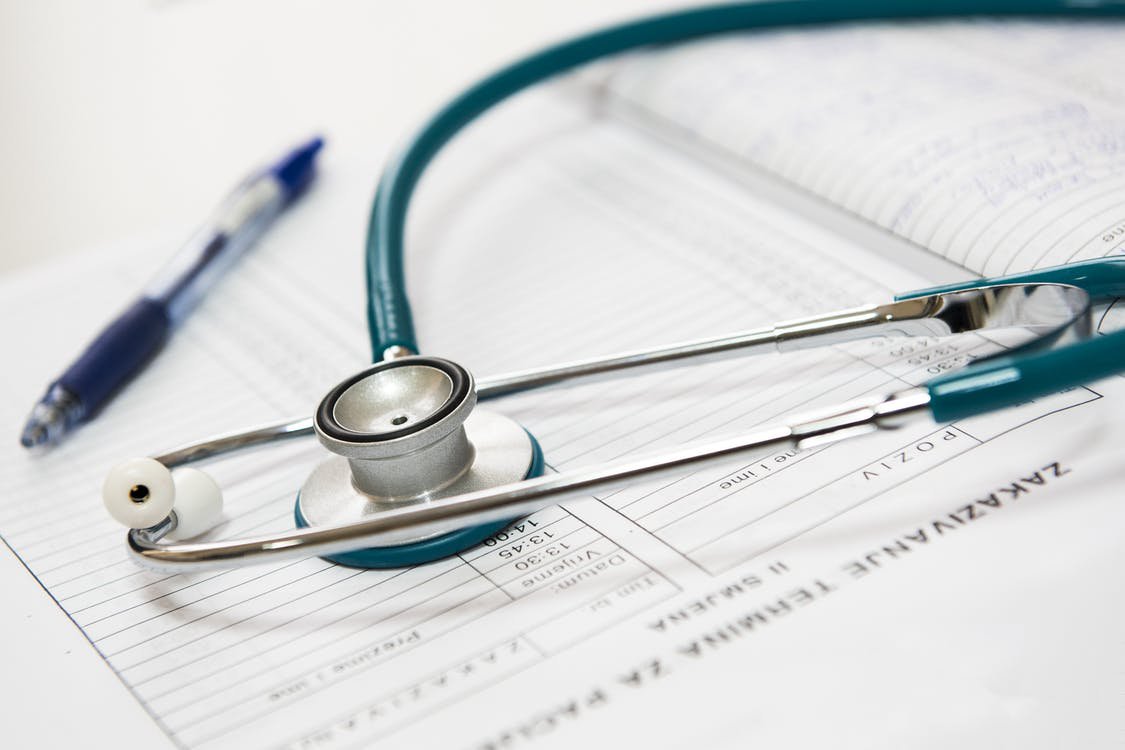 Earpieces
When it comes to earpieces, it's paramount to have a good fit to avoid audio leaks or intrusive ambient noise. Some stethoscopes boast hard plastic, soft gel, or rubber earpieces. Generally, when purchasing a higher quality instrument, you will get more options in terms of sizes and shapes of ear tips. That way, you can choose which ones are the most comfortable for you.
Durability
Although many people associate stethoscopes with doctors, nurses use this vital device just as much. Every shift, day in and day out, you need to listen to your patients' hearts, breathing, internal body sounds, and blood flow. Since you'll be using your instrument so much in your daily nursing practice, you want a durable, long-lasting stethoscope made of quality, sturdy materials that will increase its longevity. Typically, stethoscopes are made out of aluminum and rubber. Other materials may affect weight, quality of sound, and general feel around your neck.
Specialization
Don't forget to take into account your professional specialization when shopping for the best nursing stethoscope. A Pediatric Nurse and a Cardiology Nurse may be after slightly different features in a stethoscope. When caring for children, you want the stethoscope's size to be proportionate to your little clients. You also want it to look less intimidating and more fun.
At the same time, that won't matter as much in the cardiology department, where the crucial requirement is to have a device that allows you to measure different pitches. RNs in the Emergency room need to pay extra attention to high-quality earpieces and tubing so that the loud, busy ER environment doesn't interfere with their ability to conduct auscultation.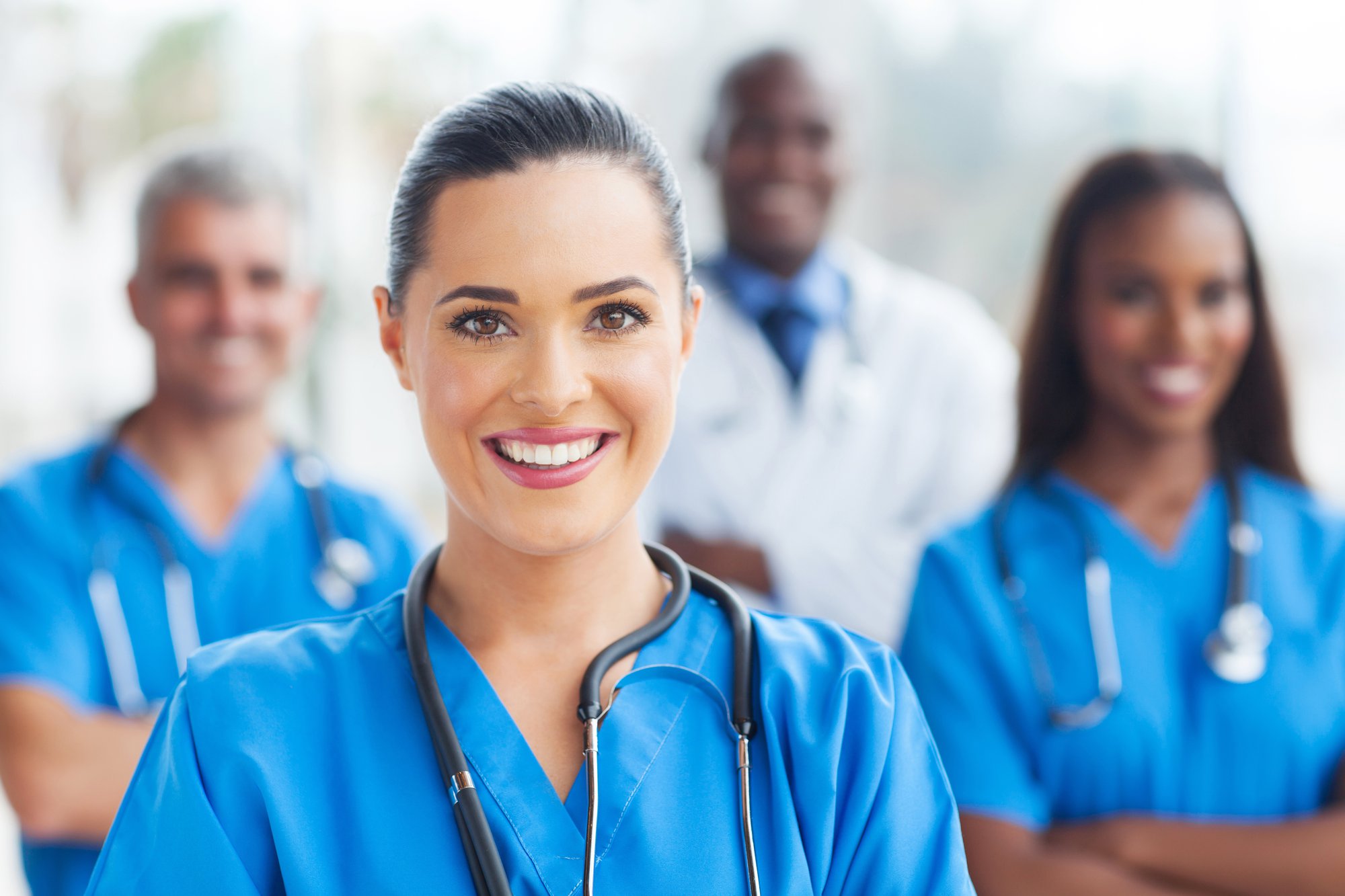 Budget
Stethoscope prices can go from as low as $20 to as high as $400. As a nursing student, you might use a more reasonably priced tool. When you advance in your nursing career and your level of responsibility increases exponentially, you might feel like it's time for an upgrade. As a Registered Nurse, you probably have a better understanding of what you need in a stethoscope, making it easier to choose the best medical device for your practice.
Some nurses consider buying a cheap stethoscope for nursing school, and then purchasing a nice one when they become a nurse, but we advise buying a good quality one before nursing school, that way you are hearing the sounds properly as you learn. If you can't hear the sounds properly in nursing school, you won't know what to listen for when you have an upgraded scope.
Janet Ramos, one of our nursing instructors, said that making the investment up front, just one time, is a good idea. Don't wait to buy a nice one.
"I would invest in a good one, absolutely," said Ramos. "If you later go into a specialty (cardiology for example) you may want to get an amplified one at that time. For now I wouldn't spend an enormous amount, but would go for quality."
Reviews
Doing your due diligence is essential. Buying a stethoscope is an investment in your practice, so you want to choose a model that will hold its own. You can find reviews online for the tools you're interested in, but it is also helpful to talk to fellow nurses and get their input, especially if you are a new nurse looking for advice on starting your career on the right foot. The more experienced RNs will be happy to share tips for choosing the best stethoscope.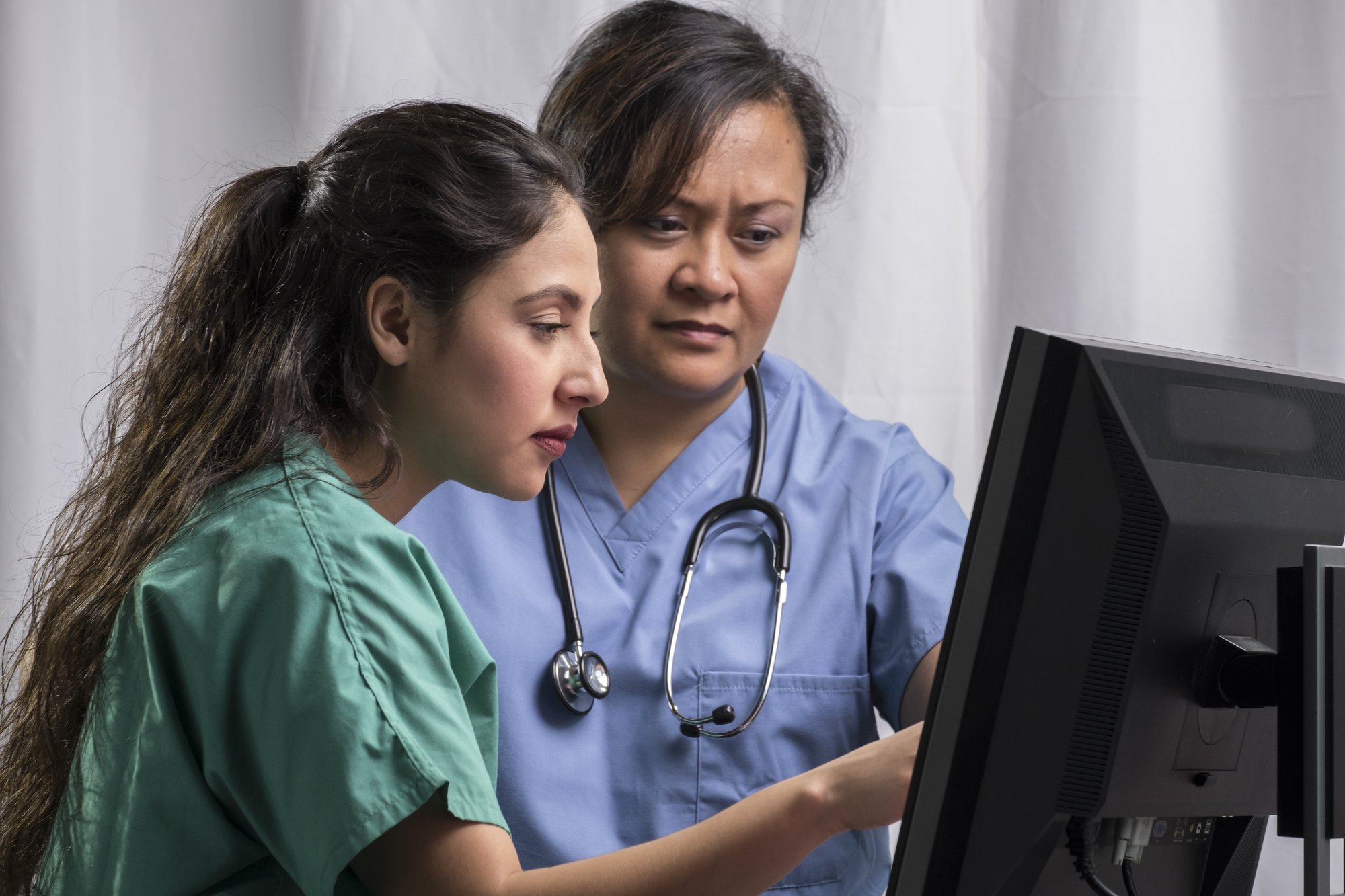 Know the Best Brands
What brands of stethoscopes are reliable? is another important consideration when picking out your new device. There are quite a few famous stethoscope brands on the market. Littmann and MDF are the main brands for stethoscopes, with models anywhere from 30 to 400 dollars. While these two stethoscope brands are often regarded as unrivaled in the industry, there are more quality brand options on the market such as Adscope, Welch Allyn, Heine, or Prestige. Each of these brands offer quality products for varying price ranges.
MDF stethoscopes are often said to have better sound than a Littmann, however, they are more sturdy-built and heavier around the neck. Janet Ramos said she uses Littmann.
"I have two Littmanns that I paid about $100 each for and have had them for twenty years. They perform well."
Other good questions to ask yourself when buying a stethoscope are:
Are you hard of hearing? You may need a more expensive stethoscope.
Is the device flashy? You don't want your stethoscope to draw attention to itself, because it might get stolen.
Are you working in a busy hospital? In a busy environment, stethoscopes are sometimes misplaced, traded around, and forgotten, so you might not want to buy a really expensive one.
How does the weight feel around your neck? Is it too heavy? Make sure to lean over and wear it for a few minutes.
How does the tubing feel? Is it sticky on your skin, does it collect hair and lint? Does it stick to your hair and pull on it?
Is it dual-sided? Most stethoscopes these days are, but double-check that you have both an adult and a pediatric side if you are going to be dealing with children.
Are the earpieces the right size for your ears? Do they fit correctly and not rub uncomfortably anywhere?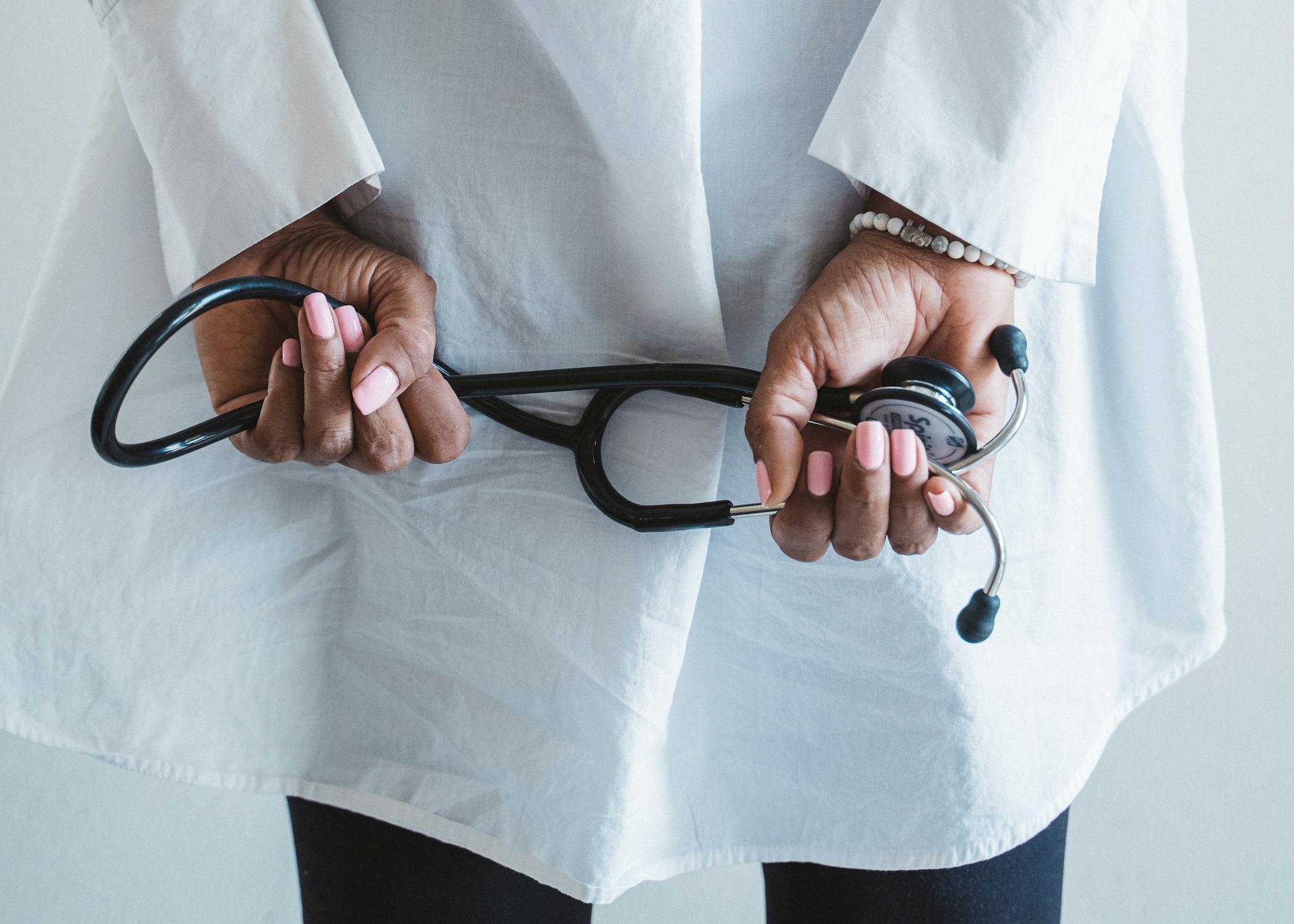 Types of Stethoscopes
Nurses have more types of stethoscopes to choose from based on their needs and preferences. How each device works depends on the category it belongs to – here is a list you should know about and how each type works:
Acoustic Stethoscopes for Nurses
Acoustic stethoscopes have been around for over two centuries and are still the most commonly used medical diagnostic device. Although there are different subtypes of acoustic stethoscopes (which we will discuss in the next section), they mostly follow a straightforward, mechanical construction. The chestpiece picks up sounds from the chest of an auscultated patient, and the sound waves are transmitted through the tubing to the ears of the medical professional.
Electronic (Digital) Stethoscopes
As the healthcare industry advances, so do medical devices. Electronic stethoscopes, also known as digital stethoscopes, operate on entirely different principles than acoustic instruments. Their chest piece is essentially a contact microphone that converts the sound vibrations into an electric signal.
Electronic stethoscopes can filter sound frequencies, reduce or eliminate background noise, and significantly amplify the sounds. Some models even offer additional features, such as storing 30-second tracks onboard the stethoscope, which healthcare practitioners can add to the patient's medical file.
Stethoscopes for people with hearing impairments
The third type of stethoscope caters to a specific population of healthcare professionals: hard of hearing people. Nurses who have impaired hearing need to have adaptive devices to be able to offer the best care. Amplified stethoscopes and stethoscopes modified to use with hearing aids are the solutions for hearing-impaired RNs.
Amplified electronic stethoscopes can increase the sound by 30 to 40 times, making them a good option for nurses suffering from mild hearing loss. If you wear in-the-ear hearing aids, you can replace the tips of your regular stethoscope with special adapters called stethomate tips.
Generally, the best instruments for nurses are the dual-head stethoscope and the single-head (or single-bell) stethoscope, but there is a third option on the market.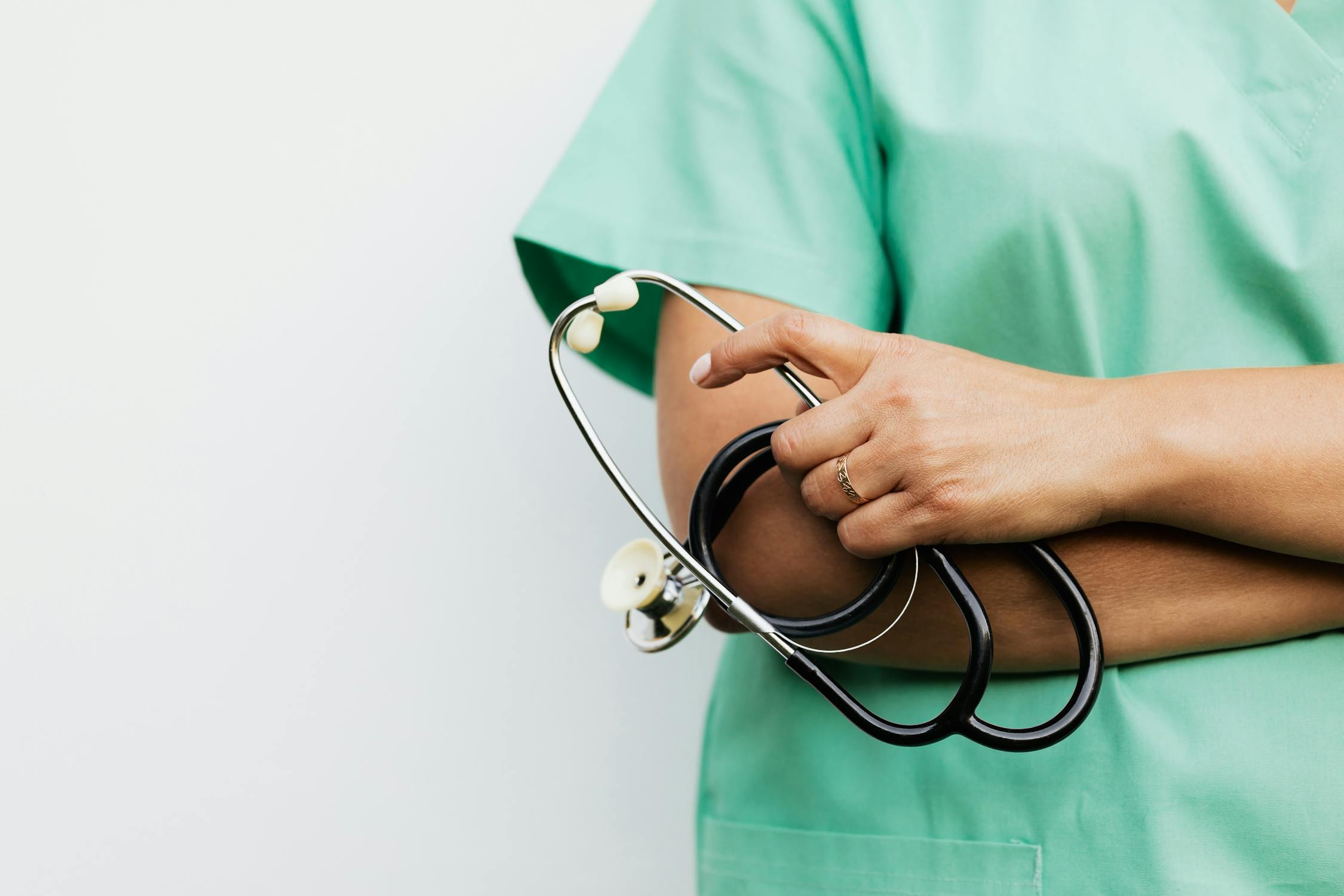 Dual-Head Stethoscopes for Nurses
The dual head stethoscope features – you guessed it! – two heads: the diaphragm and the bell. The diaphragm is the larger and flatter part of the chest piece. It works better for high-frequency sounds, like breath sounds. The bell is the smaller part of the head that's shaped like an elongated cup. The bell shines when it comes to low-frequency sounds such as bowel sounds.
Single Head Stethoscopes
Single head stethoscopes use just one side for listening, allowing nurses to focus on high-or-low frequency sounds. They are great for general usage. This device will prove helpful if you have to take vital signs, perform lung auscultation or conduct basic heart sound assessments.
Triple head stethoscope
This is not a very popular stethoscope model. As the name indicates, it has three heads attached to the chest piece, making the design bulkier and less convenient. It is mostly used in critical cardiac assessments.
The Best Stethoscopes for Nurses (Based on Specialization & Needs)
We extensively researched the best stethoscopes for nurses to save you the trouble. Whether you're looking for the best Littman stethoscopes for nurses; or the best instruments for specific nursing specializations, like the ER, Cardiology, Pediatrics, Labor & Delivery; whether you want more affordable stethoscopes or options on the pricier side, here you'll have your pick. Let's get started:
The Best Stethoscope for Nursing Students
When starting nursing school, many learners wonder whether to invest in an expensive stethoscope. With so many different options and prices, it can be a difficult choice.
Some nurses consider buying a cheap stethoscope for nursing school and then purchasing a nice one when they become a Registered Nurse, but we advise buying a good quality one before nursing school. That way you hear the sounds correctly as you learn. If you can't hear the sounds properly in nursing school, you won't know what to listen for when you have an upgraded scope.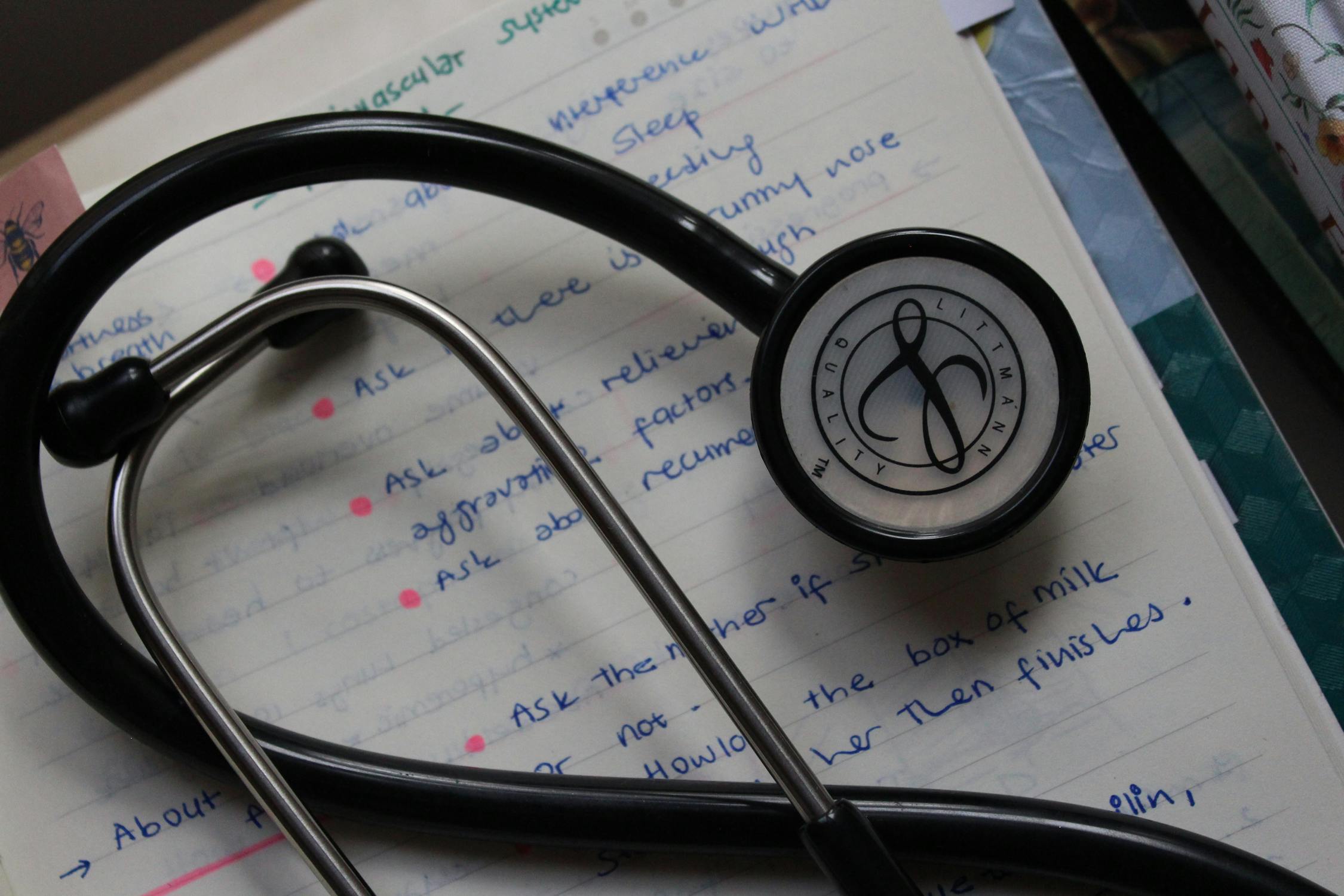 Karen Sincerbeaux, one of our nursing instructors, said:
"I think having a good quality but not necessarily a cardiac stethoscope is the way to go for new learners. We want them to have the best opportunity to hear lung and heart sounds and bowel sounds but I don't think they have to have to be the most expensive. The ultra inexpensive ones really are just a waste of money because often I'm letting them borrow mine."
Buying an "ultra-inexpensive" one is a bad idea, but so is buying an ultra-cheap one. Although this hasn't been a problem at Nightingale, some nurses from other states warned against buying expensive ones because they often get stolen.
That's why we think the best stethoscope for nursing students is the 3 M's Littmann Lightweight II SE Stethoscope. It is an ideal entry-level clinical instrument with a tunable diaphragm, dual-sided chest piece, and reliable acoustic performance. The teardrop shape makes auscultation around blood pressure cuffs easier. It's the best device to start learning on, and if you take good care of it, you might use it for many years in your practice.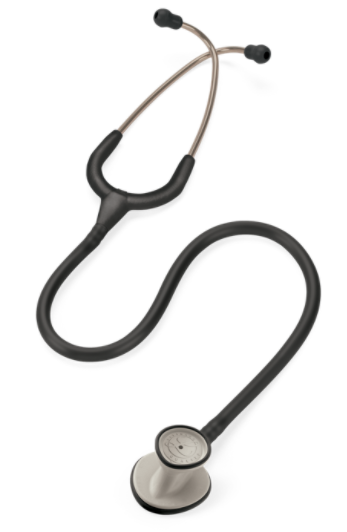 Another worthy mention is the White Coat Stethoscope. This tool is perfect for nursing students with a dual head for listening to specific sounds on either side, enhanced durability, and ultra-sensitive acoustics.
The Best Littman Stethoscope for Nurses
Choosing the best stethoscope can be a subjective endeavor, but there is one instrument many healthcare professionals widely regard as the "gold standard of nursing stethoscopes."
The Littmann Classic III would be an outstanding addition to any nurse's toolkit. It provides excellent acoustics and can be used on patients of all ages because the bell features a removable diaphragm, making it perfect for pediatric patients. The price is another selling point for this device. At around $120, it falls in the middle price range for stethoscopes. However, the price and quality ratio is every RN's dream. With this Littman Classic, you know you're getting a top-tier product that will serve you for many years.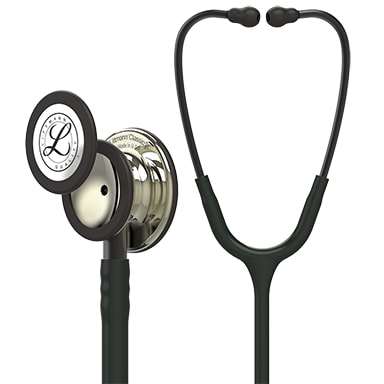 The Best Stethoscope for ICU Nurses
Working in the intensive care unit and caring for some of the most critical patients requires a reliable stethoscope. The Adscope 603 is an excellent choice for ICU nurses searching for a stethoscope that combines outstanding performance and rugged durability.
The chest piece has an ultra-sensitive diaphragm that provides greater amplification and crisper high-frequency transmission. The bell is extra-deep for unprecedented low frequency response. The stethoscope features ADC's adjustable frequency technology (AFD) which allows you to tune the diaphragm to enhance both high and low frequencies. Plus, it comes with a lifetime warranty that covers all parts. This stethoscope is a real catch price-wise and it comes in a wide variety of colors and patterns.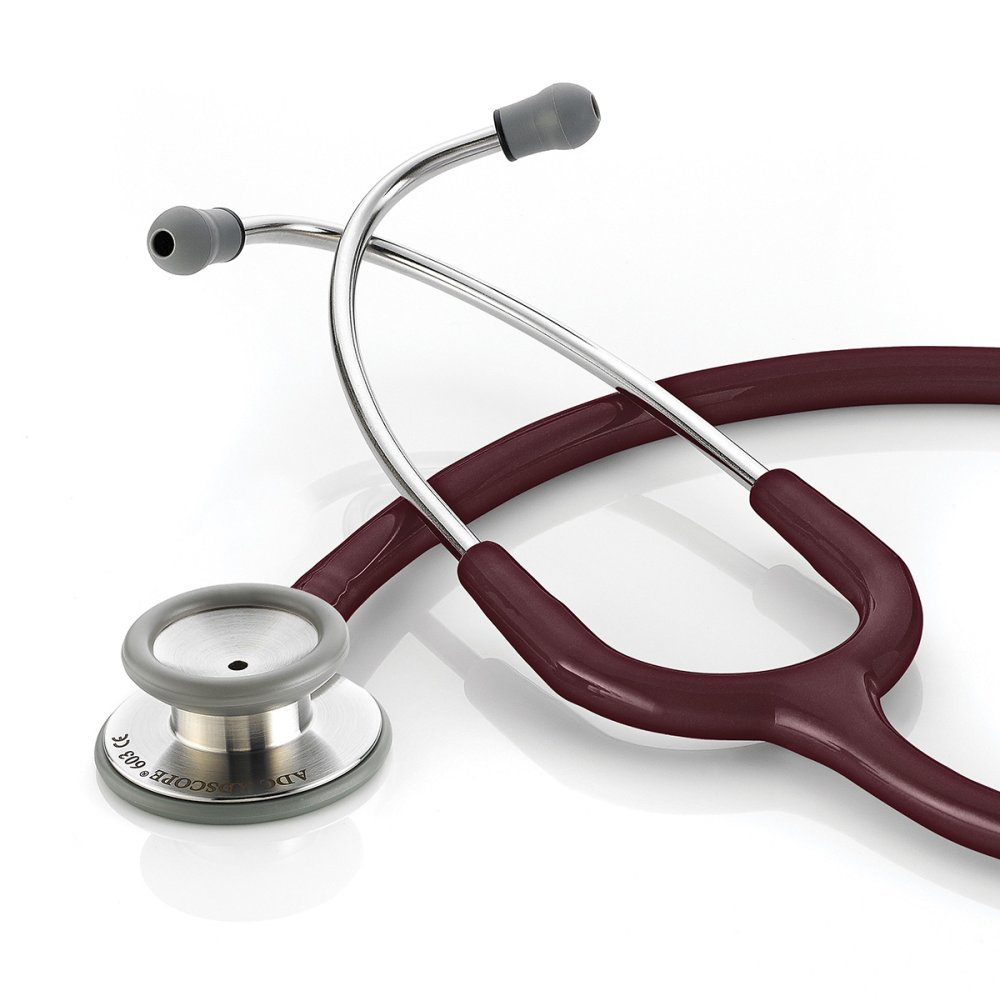 The Best Stethoscope for Cardiac Nurses
The Littman Cardiology IV is a staple stethoscope for nurses working in the cardiology department. This refined and sturdy instrument is excellent for isolating subtle sounds so you can hear the changes in your patients even in the most critical and challenging environment. It can also be a fantastic tool for nurses working in the ED, ICU, or other high-pressure environments.
Nurses can use this stethoscope to auscultate both adult and pediatric patients, and the non-chill bell sleeve will provide greater patient comfort. The instrument also features soft sealing ear tips, which makes not only makes it very comfortable but also delivers excellent sound occlusion.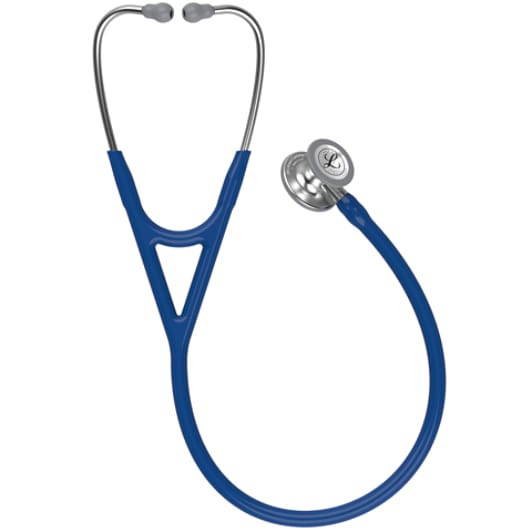 The Best Stethoscope for ER Nurses
The emergency room is one of the most hectic units in a hospital. So, to practice your best, you need to use the best tools. An excellent choice for ER nurses is the Sprague Rapport Stethoscope from Prestige Medical.
This type of stethoscope is the most widely used in the healthcare industry. It is a versatile instrument, and what's more, it comes with a full accessory pouch with interchangeable parts to convert the stethoscope to suit your requirements. The accessories included are soft PVC ear tips, adult and pediatric diaphragms, and the spinal and diaphragm assembly. The lifetime warranty with free lifetime replacement parts is a nice bonus.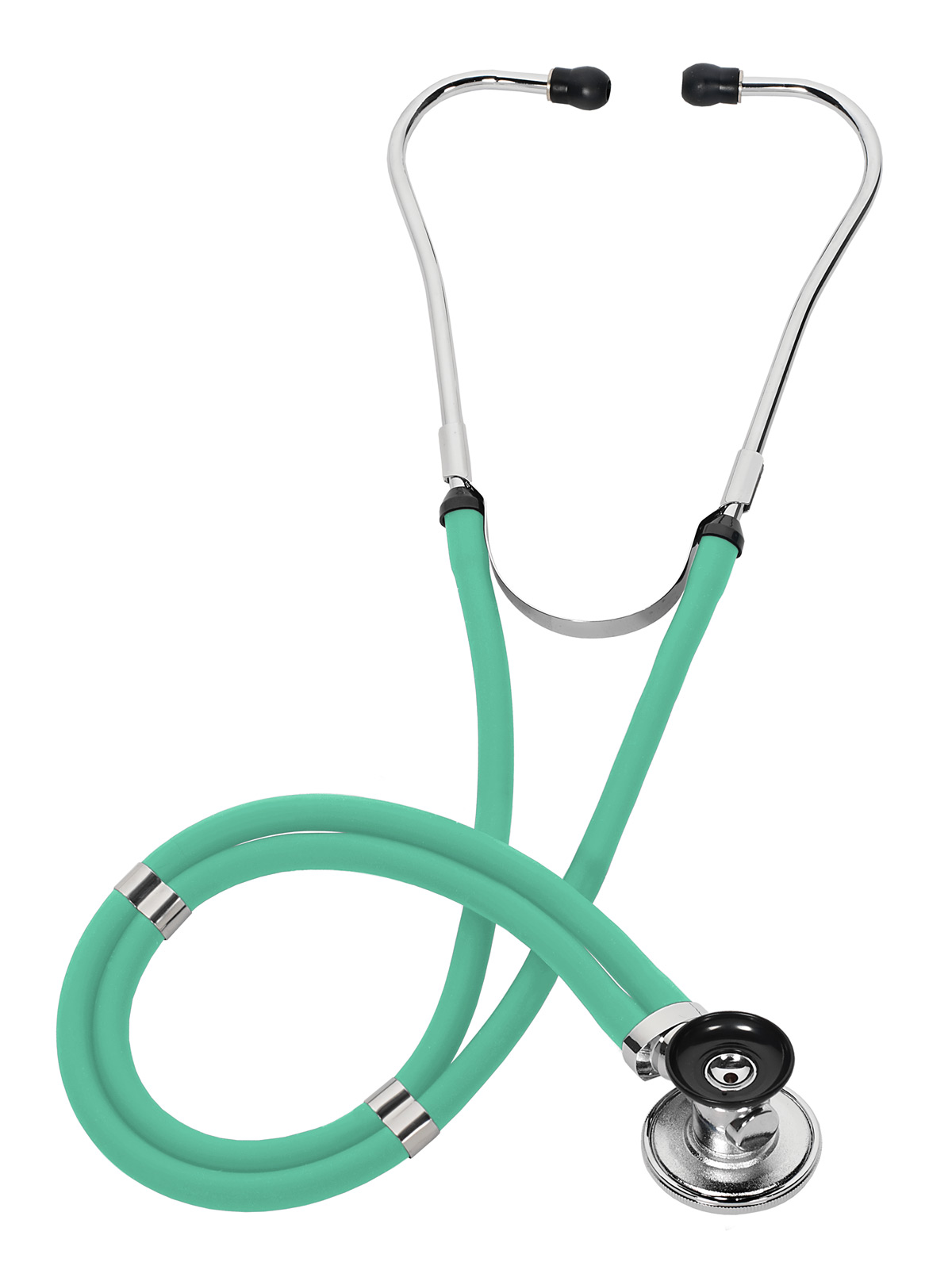 The Best Pediatric Stethoscope for Nurses
For most children, medical visits can be a stressful experience, and it is up to the healthcare professionals to make the entire process as safe and comfortable for the little patients as possible. Using the right pediatric stethoscope may seem like a little thing, but it can transform the kids' experiences with nurses and doctors.
The Adscope 618 is at the top of pediatric stethoscopes. The instrument's design is kid-friendly, with cute and cheerful snap-on animal faces being a soothing and fun distraction for children during nursing exams. In addition to the fun aspect of the stethoscope, it also boasts a high sound quality, making it a great overall option for Pediatric Nurses.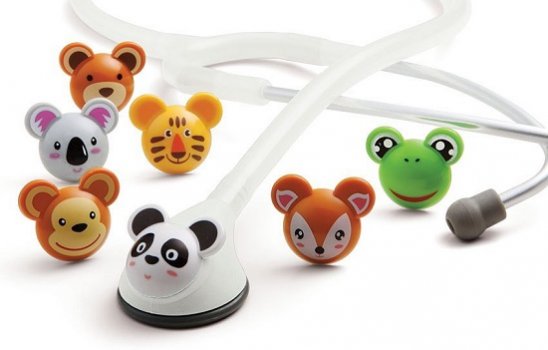 The Littmann Classic II Pediatric is another valuable addition to the list of pediatric stethoscopes. Its dual-sided chestpiece with a small 1,3 inch diaphragm is ideal for children, and the non-chill rim and diaphragm are a comfortable touch. Littman stethoscopes are known for their quality, and this model is no exception. It delivers high acoustic sensitivity and is a great clinical tool for the physical assessment, monitoring, and diagnosis of smaller patients.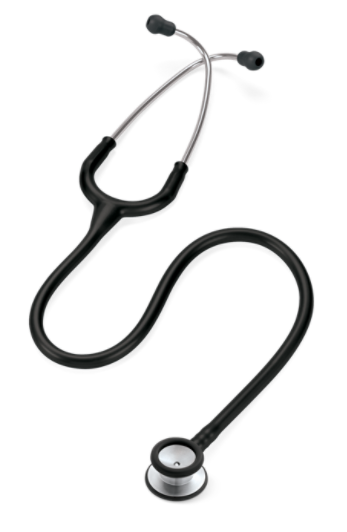 The Best Stethoscope for Labor and Delivery Nurses
If you work in the L&D department and are in the market for a new stethoscope, consider the MDF MD One. It is a premium diagnostic instrument, and nurses stand by its performance, durability, and aesthetic presentation.
The MDF MD One is made of stainless steel and consistently delivers accurate auscultation of heart, lung, and Korotkoff sounds. This piece's ergonomic design guarantees that the stethoscope will be comfortable to wear on your shoulders, even during longer shifts. And it comes in 20 different colors, so you are bound to find a design you love among the options.
The Best Stethoscopes for Nurses Hard of Hearing
Hard-of-hearing nurses have every opportunity to excel in their profession, given the right tools. Finding the best stethoscopes for hard of hearing nurses may be more challenging than getting a traditional instrument, but it is not impossible.
The Littmann Digital Core stethoscope is an excellent tool for RNs with hearing problems. It provides up to 40x amplification of sound and the noise cancellation feature eliminates any distracting background noise. It is a more expensive instrument, but it is also one of the most advanced on the market. Besides auscultation, this state-of-the-art device also saves and annotates 15, 30, 60, or 120-second readings, allows for real-time visualization of heart sound waveforms, and much more.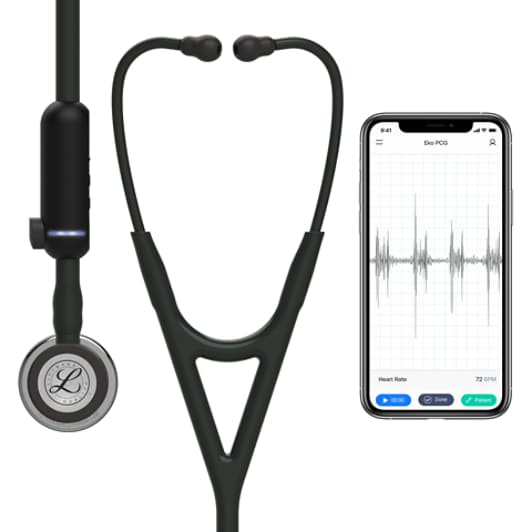 So far we've covered the best stethoscopes based on the RN's needs and specialization. However, in addition to being a crucial clinical tool, the stethoscope is also one of the most important accessories a nurse wears – almost like a piece of jewelry that saves lives. So, we can't ignore the "cute factor" when it comes to picking a new device. That's why we'd like to give a shout out to some stethoscopes that look as great as they are efficient and some that won't break the bank while being just as easy on the eyes.
Cute Stethoscopes
Good stethoscopes and cute stethoscopes don't have to be mutually exclusive. In fact, plenty of models will fit both of those attributes.
The MDF MD One Stethoscope in Rose Gold combines a crystal-clear sound with a sleek design, ensuring you can do your job up to the highest standards and look stylish while at it.
Other cute stethoscope designs come from Ultrascope. The Ultrascope features over 60 unique designs, like Glitter&Sparkly, Tie Dye, or Sapphire Galaxy. You are bound to find a model that fits your personality in their extensive collection. In addition to looking great, this single-sided pressure-sensitive acoustic stethoscope provides complete and accurate assessment and diagnosis of heart and lung sounds. What more could you wish from a stethoscope?
The Best Cheap Stethoscopes (That Won't Feel Cheap!)
Just because a stethoscope is cheaper, it does not mean that it should be lacking in the quality department. You can find many affordable stethoscopes that offer a formidable price-quality ratio.
One of these is the Dual Head Stethoscope by FriCARE. It's got a classic lightweight design. Only weighing 3.5 ounces, it is perfect for Registered Nurses who carry a stethoscope around all day as it doesn't feel heavy when it hangs around the neck for extended periods. This stethoscope has all the bells and whistles of pricier models at a fraction of the cost. Plus, its acoustic performance is outstanding.
Another durable, convenient, lightweight, high-sound performance stethoscope that won't break the bank is the MDF Acoustica Deluxe Lightweight. This device comes with a lifetime warranty and free replacement parts for life. And did we mention the numerous gorgeous designs and color combinations? MDF's rose gold stethoscopes may be the most famous, but with so many models, you're sure to find one you love.
The Omron Sprague Rappaport Stethoscope is another honorable mention among cheap yet qualitative nursing instruments. It's good value for money, especially since it also comes with three sizes of open bells, two sizes of diaphragms, and two pairs of ear tips.
How to Care for Your New Stethoscope?
It comes as no surprise that stethoscopes need routine maintenance to increase their durability and longevity. These are some of the tips and tricks that will ensure your nursing stethoscope is in top-notch condition for longer.
Clean the tubing and head of the stethoscope after each patient. Use mild antibacterial cleansers, antibacterial wipes, 70% isopropyl alcohol solution, or mild antibacterial soap.
Do not immerse the device in liquid.
Keep the stethoscope in a cool, dry place when you're not using it. Freezing or heat is detrimental to it.
Make sure your earpieces are clean by tending to them weekly. Replace them when necessary.
Minimize the tube's contact with skin as much as possible by wearing the stethoscope over a collar or fabric. Because of sweat and body oils, long-term exposure of the tubes to human skin will make them crack, deeming them unusable.
To avoid losing your stethoscope or getting it stolen, you could engrave the metal part of the diaphragm or opt for a unique tube color. Plus, you'll have a cute, personalized stethoscope; what's not to love?
Ready to hear everything that's going on, loud and clear?
Auscultation is crucial in conducting patient assessment and providing nursing diagnoses, making the stethoscope a vital tool for your practice. Whether you're a new grad nurse looking for their first professional stethoscope or a seasoned RN looking for an upgrade, a quality stethoscope will help you be a better professional.
In the end, it's not about how advanced your stethoscope is, but how well you are trained to listen. Our instructors do their very best to train you to be the best nurse you can be. A stethoscope is just a tool for you to get there!
We hope that these tips answer some of your questions about stethoscopes. If you have any other questions about nursing, what you need to start our nursing program, or your education experience at Nightingale, please contact Learner Advising and Life Resources.
Important Note: Do I have to buy my own stethoscope?
All Nightingale learners will be given a stethoscope in their nursing kits, so they don't need to worry about buying one. If you're a Registered Nurse looking for the best stethoscope for your practice, we hope this guide got you one step closer to finding the perfect instrument for you!