A Step In the Right Direction: Top 15+ Best Shoes for Nurses
When we think of Nurses, several attributes come to mind. Caregiver. Hero. Superhero. Advocate. Angel without wings. We'd add one more to the list — endurance athlete. 
Studies show that nurses walk around five miles during an average 12-hour day shift. Some simple math, and we find out that it only takes a little bit over five shifts to cover the distance of a marathon. That's no small feat. 
So, nursing is definitely a demanding profession. Every shift is different from the last, but one thing they have in common? Every single one of them will fire up your pedometer. You need to administer one patient's medication and then run on the other side of the unit to check another patient's vitals. A client was discharged, and their room needs to be prepared for the next one. Then there's the worried family of a patient who's been in surgery, and you have to find them and let them know how the procedure went. Now the light is on at the nursing station, letting you know that someone requires your assistance and you have to make your way there fast. Never a dull moment.
Being on your feet all day (or night) is already a challenge on its own. Physical distress is one thing you should not – cannot – add to the list. That's why you must minimize every cause of discomfort. And it all starts with the proper footwear! 
Luckily for you, we're here to help. We took care of the research so that you can focus entirely on providing the best care possible to your patients. Here's a list of some of the best shoes for nurses that will help you tackle the responsibilities of the job in comfort and with style. 
Why It's Important to Have High-Quality Shoes
Experienced nurses will tell you never to dismiss the importance of finding the perfect shoe. You need support, comfort, shock absorption, breathability, excellent cushioning, and fluid resistance. And you need it all in the same pair of shoes. But why is it so essential to have the right shoes? There are plenty of reasons for that. 
Good shoes, good posture
Comfortable shoes help you maintain a correct posture. Doing so will relieve the stress on your feet and back, and it will help you prevent feet and back problems. Due to all the time you spend on your feet during every single shift, your posture may suffer, leading to subsequent health concerns. The right shoes can prevent that. 
Less chance of accidents and injury
Avoidable accidents are not uncommon among nurses. Falls, trips, and slips are some of the most common causes of injuries that RNs experience in the workplace. Nursing shoes should have traction so that they don't slip. So, nurses can go about their duties about potentially avoidable accidents.
Increased efficiency
Fatigue and pain don't go hand in hand with efficiency. However, wearing comfortable shoes can help you reduce leg and back pain and will literally have you walking with a spring in your step. 
Speed and endurance
Speed and endurance are vital skills for any RN. Nursing is a demanding profession, and you need to keep up with it. The right footwear will be critical to your performance.
How to Choose the Right Shoes?
Choosing the best shoes for nurses can be challenging because there are lots of aspects you need to consider. Comfort, support, and even style all play a part. What matters is always to prioritize your health. You can get over a mismatched outfit much faster than you'll get over the back pain or blisters that wearing the wrong kind of shoes for hours on end may cause. But for the most part, you don't have to compromise. There are plenty of options out there that excel at both. 
These are some of the things to keep in mind when committing to a new pair of nursing shoes:
Look out for great arch support and cushioning.
This is one of the first things you need to look for when buying new shoes for standing all day. Arch support holds your body weight while you are standing – which you will be, for most of your shift. Inadequate arch support may lead to swelling and/or leg and back pain. Nurses who have flat feet or high arches are in particular need of proper arch support. 
Opt for wider shoes.
As you spend hours on your feet, your toes will naturally want to spread, or they may swell. That's why narrow shoes may be too restrictive in the long run. A wide-toe box will give you more room, being more comfortable. 
You can't go wrong with waterproof shoes.
In a hospital environment, spills and leakages are bound to happen; that's just the reality of the job. The right material, one that doesn't let liquids sip through, is a treasure for nurses. It's easier to clean up, and if anything goes wrong, you won't have to worry about wet shoes. 
Make sure your shoes are non-slip.
We can't emphasize this enough. Hospital hallways can be messy or slippery. You don't want to fall down accidentally while running alongside a gurney, so you need that grip on your shoes. 
Choose breathable materials
This is important for several reasons. Breathable knit materials will help keep your feet cool. Also, too much moisture on your feet can cause fungal infections. 
Top 15+ Best Shoes for Nurses
We believe that if you give a nurse the right shoes, they'll be ready to conquer the world. So, let's see what some of these shoes are: sneakers, tennis shoes, clogs, running or walking shoes, or kicks explicitly designed for healthcare professions – all options that nurses swear by that will always help you perform your best. 
ASICS 
For RNs who'd rather feel like they're walking on clouds instead of the harsh tiles of the hospital halls, then ASICS shoes are one of the best options out there. The Novablast model is excellent for people who need cushy heel support and lots of shock absorption. Plus, these shoes are so comfortable and stylish that you'll want to wear them even outside of work. Whether you're walking, running, or training in the gym on your days off, these kicks will not let you down.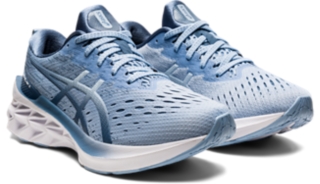 Another ASICS shoe that is a favorite among nurses is the ASICS Gel-Venture 8. People who have wider feet will find these trainers particularly comfortable. And the fact that they are more budget-friendly doesn't hurt at all.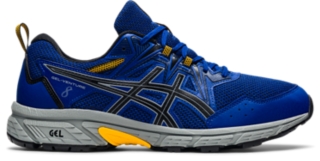 Bala Shoes
Do you know who's best suited to design shoes for nurses? Nurses! That is the idea behind Bala Shoes, and it's the reason why so many RNs vouch for them. Supportive, sleek, and fluid resistant, the Bala Twelves will become your go-to shoe every time you get ready for a shift. They have a high-traction outsole created specifically with hospital floors in mind. Their cushioning will absorb impact and return energy. What's more, while most shoes are designed using the male foot morphology, Bala takes a Her First approach putting the female foot form at the basis of their design. So, female nurses can enjoy a shoe that was created for them – every step of the way. 
Brooks
Available for both male and female nurses in a wide variety of fun and colorful prints and patterns, Brooks Ghost 14 is one of the best Brooks shoes for nurses. Their advanced DNA Loft soft cushioning technology ensures that every shift will feel like a soft, smooth ride from start to finish. The Brooks are some of the best shoes on the market for nurses who experience pain due to plantar fasciitis. 
Nike
Another highly rated shoe for nurses on their feet all day is the Nike Air Pegasus sneakers. Incredibly comfortable, durable, and light, these shoes will make a difference in how you feel after standing and walking during your 12-hour shifts. The upper is a breathable mesh that combines comfort and sturdiness, and comes with a wider fit at the toes, making them extra reliable for nurses who require a bit of extra width in their shoes. And did we mention the large variety of designs this model comes in? Both men and women will find a pattern that fits their personalities to power them through every second of a long workday. 
No list of good nursing shoes would be complete without the Nike Air Zoom Pulse – one of the best Nike shoes for nurses. These kicks have something many running or walking shoes don't: they were built for and tested by nurses. RNs were at the heart of the creation at every step of the process. And the result won't disappoint. The sleek-looking shoe combines cushioning and flexible traction, a durable, water-resistant design that is easy to clean and maintain. Effortless to pull on and take off, you're always ready for the unexpected with these Nike shoes for nurses. 
Adidas
The Adidas Lite Racer is a shoe many nurses rave about, and for good reason. These sneakers make comfort their priority. A cozy sockliner, a Cloudfoam midsole responsible for a pillow-soft feel, what more could you wish for in a work shoe? They're also light as a feather and easy to put on and clean, so they are worthy of your consideration if you're on the market for a new pair of nurse shoes.
https://www.adidas.com/us/lite-racer-adapt-3-shoes/GW8076.html 
Dansko
When it comes to Danskos, you'll hear nothing but praise from the people who work in the healthcare field and have to spend long hours on their feet. A reliable, supportive choice for everyone and particularly ideal for nurses with flat feet, the Danskos Professional Clogs are guaranteed to keep your feet happy and rested. The padded instep collar ensures comfort when walking (even for upwards of 12 hours!), and the roomy toe box gives your toes plenty of wiggle room. Plus, they provide excellent shock absorption and stability – and look stylish doing so! Their timeless design is another big win because, as one of the most durable models on the market, you'll probably be wearing your Danskos for years to come.
Skechers 
One thing you can know for sure about the Skechers Max Cushioning shoes is that they are true to their name. These sneakers are all about that cushioned comfort, so forget about back or knee pains while wearing them. They provide excellent shock absorption, even on hard surfaces. The breathable knit fabric will prevent sweat from accumulating inside the shoe, saving you from any fungal or bacterial infections. All in all, a great choice in work shoes for nurses!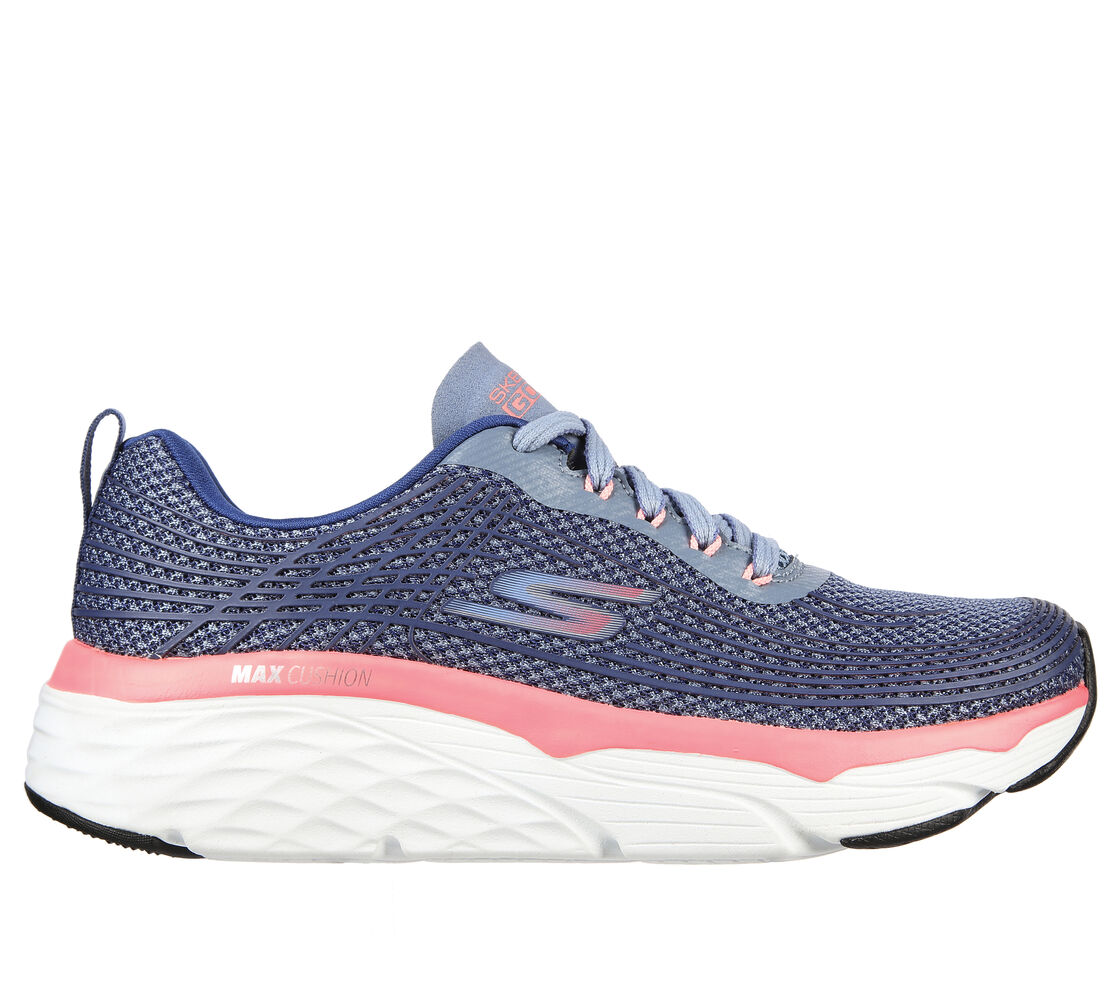 Also from Skechers come the Skechers GOwalk Joy, some of the best shoes for pregnant nurses. During pregnancy, you should relax your body as much as possible. While the nursing role is not always the most relaxing, the best you can do is invest in a pair of quality shoes that will make you feel extra comfortable. The GOwalk Joys are that shoe. Lightweight, featuring a slip-on comfy walking design and an outsole that offers flexible traction, these will become your go-to nursing shoes.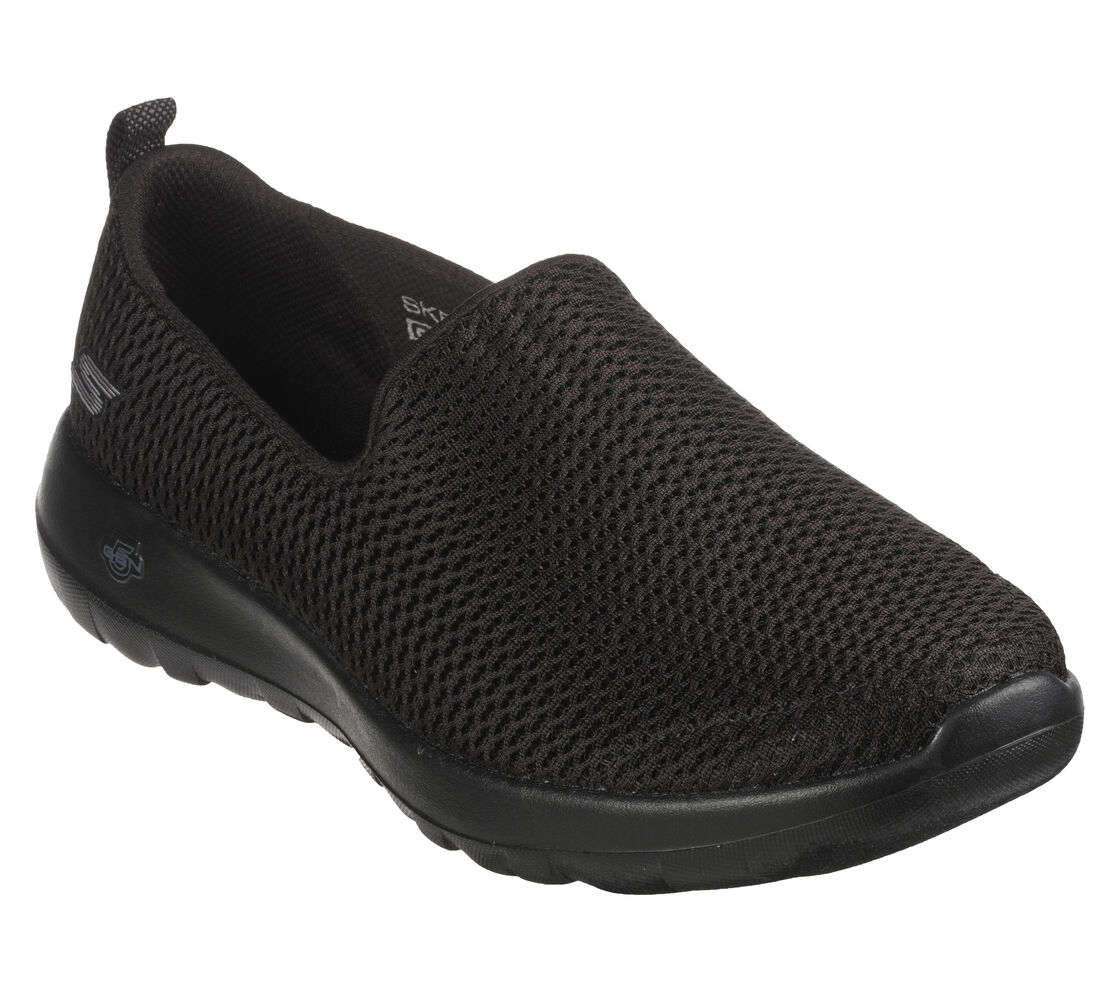 Clove
Clove knows all about the pressure of working in the medical field. They know what it means to respond to codes and rapids, to work 12-hour shifts, and to spend most of your day – or night – on your feet. That's why Clove makes some of the best shoes for male and female nurses. The Gray Matter Clove shoes, available for men and women in a wide range of colors, are easy to clean, fluid-resistant, and endlessly comfortable – the ideal trio for work shoes. Nurses with flat arches and/or suffering from plantar fasciitis will find the Cloves a perfect fit. Being on the frontlines of healthcare was never so comfortable!
Hoka
Often hailed as a favorite of nurses, the Hoka shoes surely deserve their place on this list. From their shoe-line up, the Hoka Bondi 7 is the model that you'll hear praised time and time again in RN circles. These running sneakers are game-changers for anyone who spends lots of time on their feet. They are available in different widths and colors, accommodating your style and comfort needs. Also, these Hoka nursing shoes have won the podiatrists' seal of approval. So, not only are they stylish and comfy, but they're also beneficial for foot health.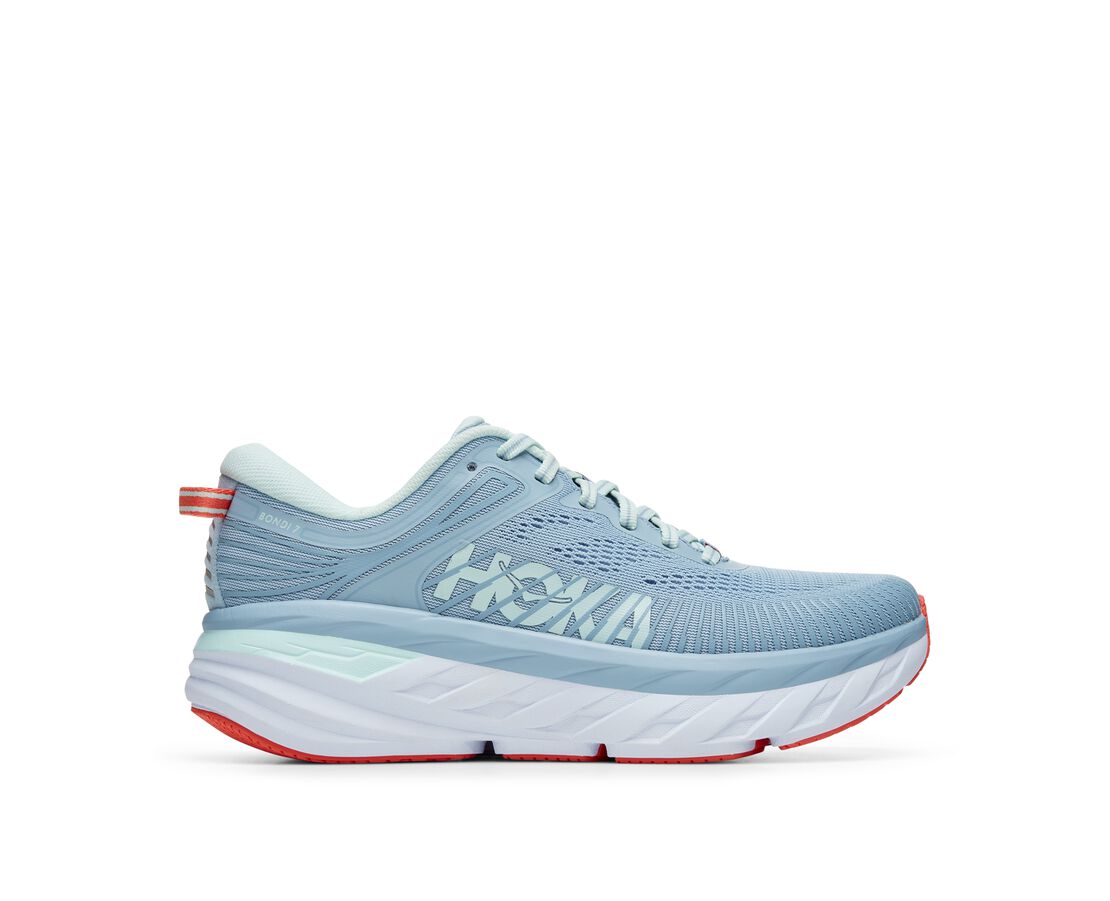 Due to their top quality and top comfort, the Hupana Flow model is another worthy mention among the best Hoka nursing shoes. Their newly engineered knit fabric leads to enhanced breathability, crucial for nurses who spend more than half a day wearing the same pair of shoes. Also, the rubberized foam outsole is highly responsive to quick, fast movements – and the nursing life has plenty of those.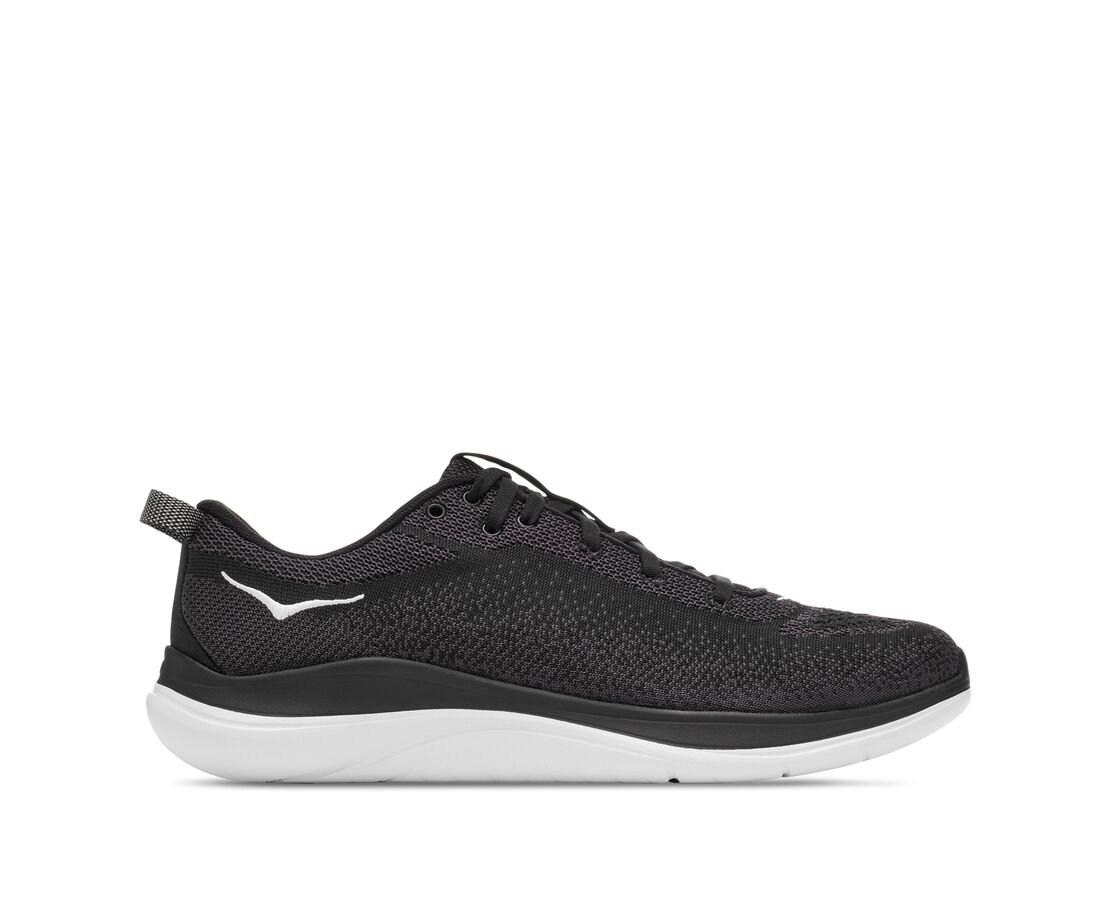 Nurse Mates
Nurse Mates Align Velocity shoes combine the style and comfort of sneakers with a polished design. So, always-on-the-go nurses, who cherish always looking good, have found their match. Stain-proof upper and lightweight slip-resistant bottom plus a sleek and clean design make for a great nursing shoe. What's more, their ergonomic orthotic will ensure your foot is in an optimum position at all times, assisting with proper alignment, stability, and support.
The Dorin Slip On from Nurse Mates is a tried and tested shoe that has been a reliable partner to medical students and healthcare professionals for many years. They feature an athletic bottom and an ergonomic orthotic that will secure an optimum position for your feet throughout the day (or night). Especially if you're looking for a white shoe for nurses, the Dorin Slip Ons will be a great choice. Besides, the shoe is designed to reduce pressure on the tendons, joints, and muscles. 
New Balance
A true classic, the New Balance tennis shoes are another great option for RNs. The Fresh Foam Roav model from New Balance is a great fit for nurses providing extra comfort with added cushion and protecting the feet from the pressures of daily wear. The knitted mesh upper and the contoured ultra heel will hug your feet for a snug and supportive fit. Their Ndurnace rubber outsole will give you not only excellent traction but also superior durability so that you get the most out of your nursing shoes. This shoe isn't only comfortable and durable; it also comes in many colors and two different widths. 
On 
A top-performance shoe that brings together incredible support, a modern design, and proven comfort. You'll find all of these qualities in the On Cloud shoes, the jack of all trades when it comes to nursing shoes. Their breathable, antimicrobial mesh will provide that stay-fresh feeling no matter what length your shift is. Comfy and lightweight, these trainers are available for men and women in 14 colors. Your feet will feel relaxed, and you'll be ready to conquer whatever the next shift brings your way. 
Alegria
Nurses are after two main things when choosing the best pair of work shoes: comfort and safety. The Alegria shoes tick both boxes. The Debra is one of the best-selling leather shoes for nurses. They come with good arch support, are slip-resistant and stain-resistant, so you need not worry about getting your shoes dirty in the craziness of the ER. Also, the outsole ensures your stability throughout the day and will help you maintain a proper balance and posture. In addition to the classic designs, the Alegria professional shoes also come in many colorful and funky prints. Who said that work shoes need to be boring?
Are You Ready to Step Up Your Nursing Shoes Game?
Nurses don't only have to be quick on their feet. They also need to be comfortable on their feet. So, whichever pair of shoes you land on, make sure they're comfy, supportive, and safe. Once you get that covered, you'll be ready to take on all your nursing duties like a pro!