First Ever All-Female Utah Honor Flight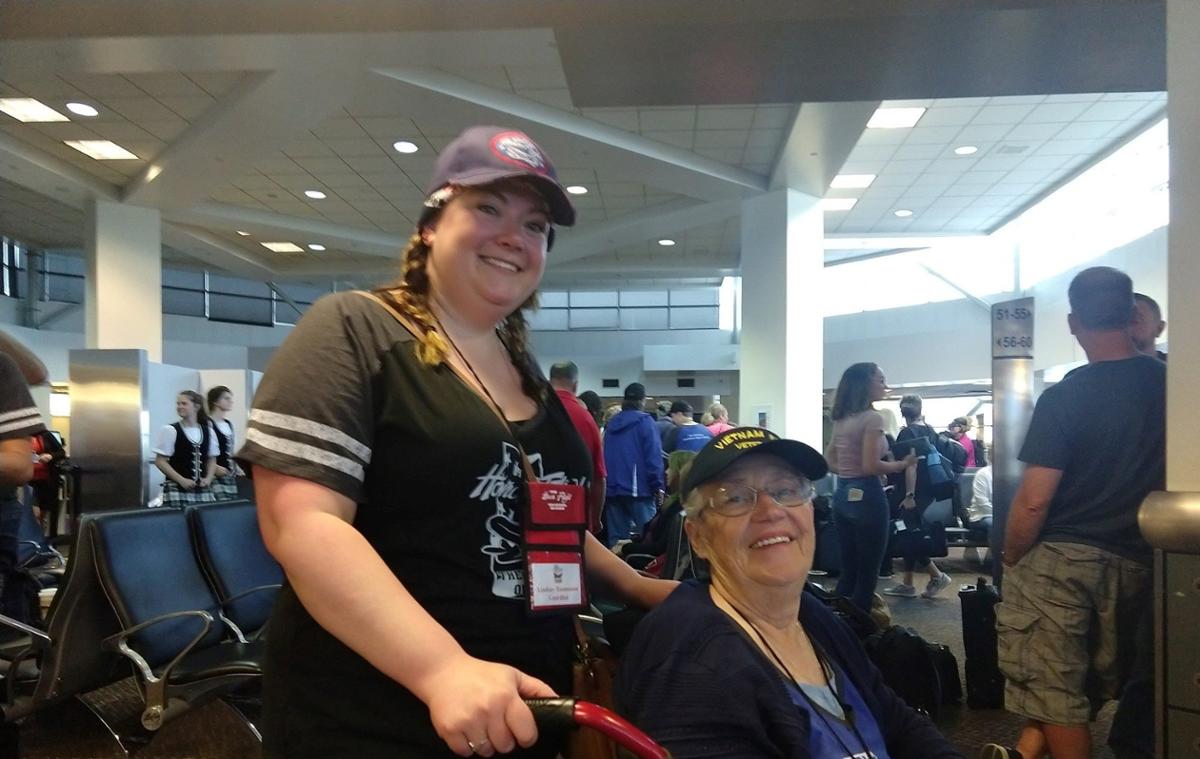 Nightingale College Collaborator Lindsay Rasmussen selected for historic trip honoring veterans.
Some have the courage and fortitude to serve their country by joining the military. Others support service members through their careers. Some dedicate their time, talent and money to supporting causes that benefit American heroes. Still, there are a select few who do all of the above. Lindsay Rasmussen is among that elite group.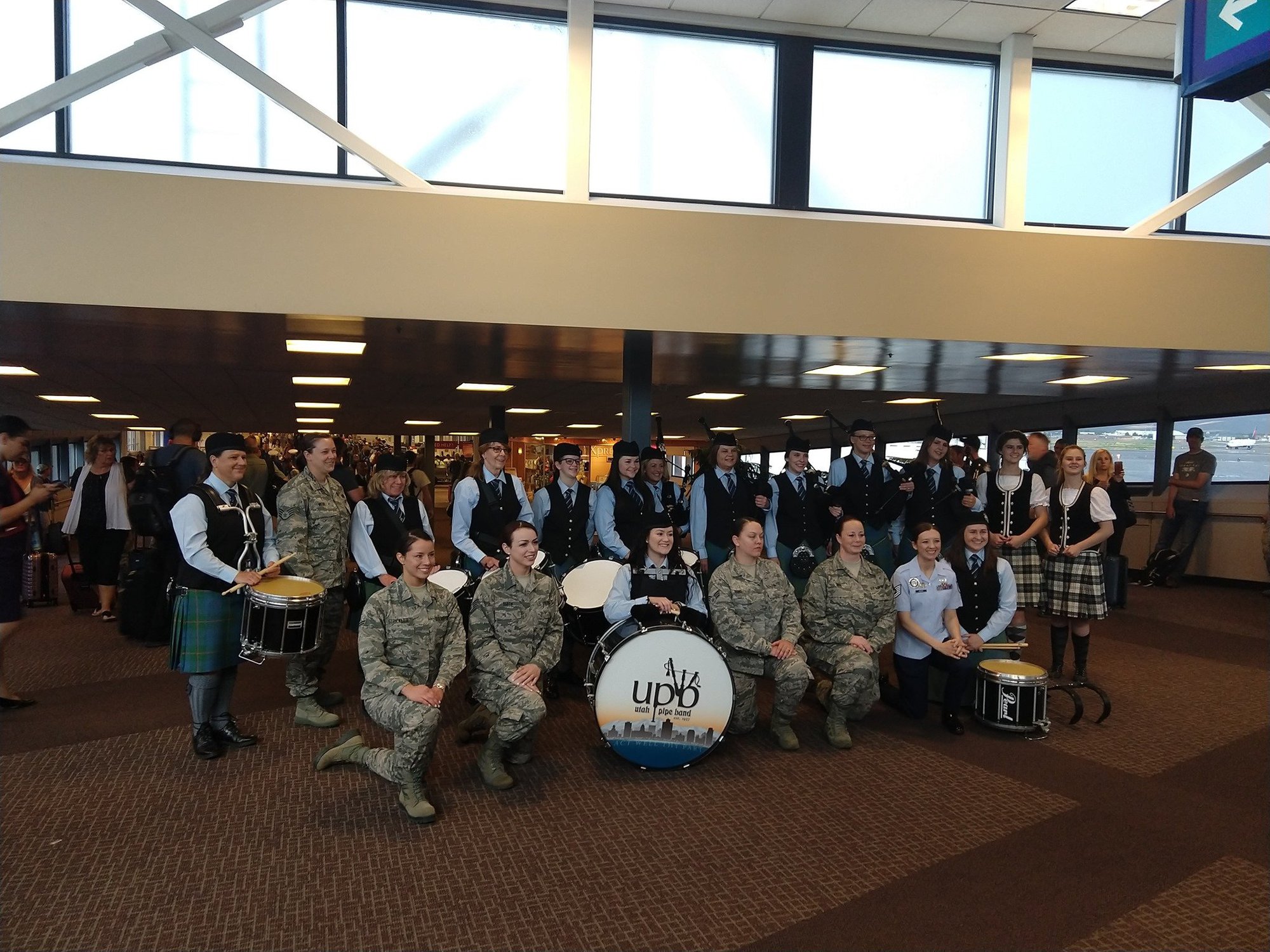 Lindsay served in the Utah Air National Guard for 10 years and remains highly involved in organizations and events that support veterans. She has been selected for the first ever all-female Utah Honor Flight on June 6, 2019. The Utah Honor Flight is an event that brings recognition to veterans by providing them an opportunity to visit the memorials for the wars they have served in and treating them to a once-in-a-lifetime trip to our nation's capital.
In a previous job role in 2016, Lindsay worked with veterans and encouraged them to take part in the Utah Honor Flight, especially Vietnam veterans. This trip can be therapeutic to those suffering from PTSD related to combat experience. The value of honoring those who fought courageously is tremendously impactful in providing closure to veterans, even decades after their wars have ended.
Lindsay was raised in a military family and her godfather and father served together. Her father retired after 35 years of service. You could say that military service is in her blood as both Lindsay and one of her brothers joined the military. At one point, Lindsay, her brother, and their father all served together in the same squadron.
Growing up in a military family was always an adventure for Lindsay and she always viewed the military as an extension of her family.
Moving around taught her to be easily adaptable to change and always ready to welcome new friends and neighbors into her inner circle of connections. She deeply admires the camaraderie inherent in military life and was ready and willing when it came her time to serve. Lindsay's time in the military included various roles across many locations, such as two deployments to Afghanistan serving as an Intelligence Analyst. Also, she is a military spouse to a husband, SMSgt Eric Rasmussen of 151 ISRG, Utah Air National Guard.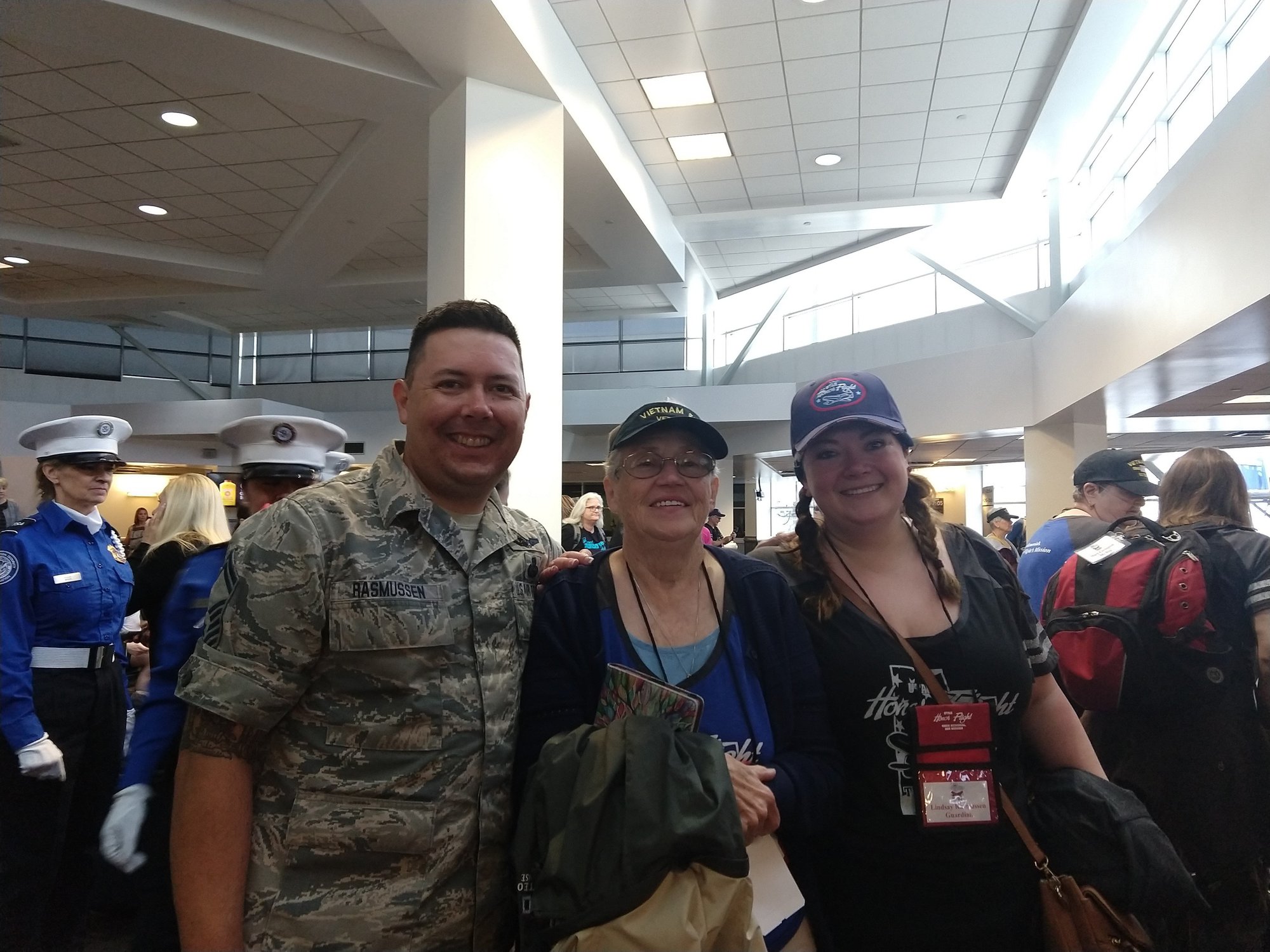 Her dedication to service members continues to this day. Lindsay is the Military Counselor for Nightingale College. Every day, she assists veterans, service members and military spouses who are realizing their dream of becoming a nurse. With the help of a team of committed Nightingale collaborators, Lindsay works tirelessly to accommodate the ever changing schedules of service members with the end goal of successfully completing nursing school and landing their dream job as a nurse.
Lindsay remains engaged in a variety of military and veteran social circles and participates in numerous nonprofit organizations. Among the causes she supports is Battlin' Betties Utah Platoon, an organization that fights for suicide prevention and raises awareness of PTSD among veterans and first responders.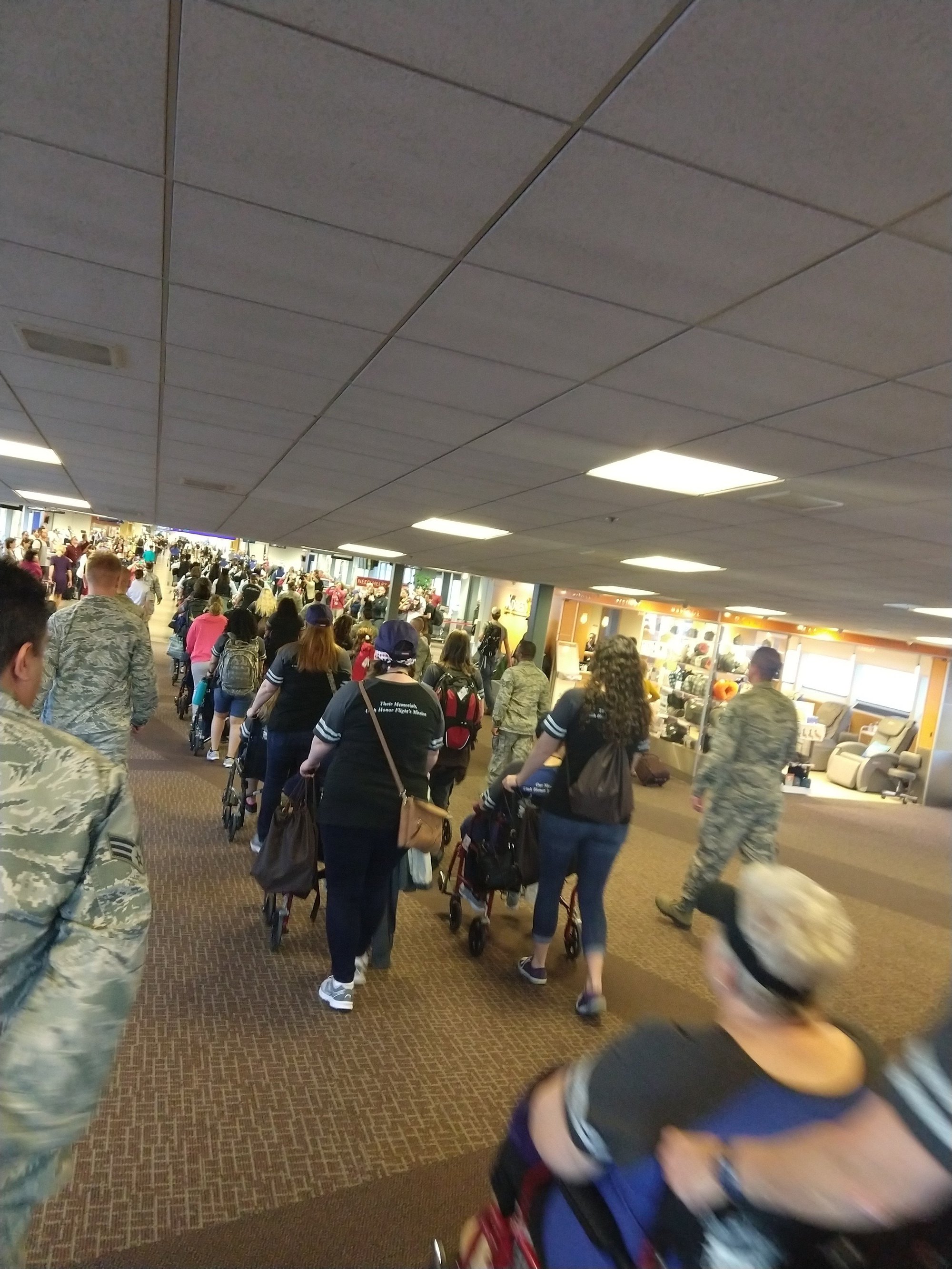 Honor Flight Network came about thanks to co founders Earl Morse and Jeff Miller. Earl is a Retired Air Force Captain who approached 300 fellow pilots at his local Air Force aeroclub in 2005 with the idea of donating flights to veterans to provide them with the opportunity to visit their war memorials in Washington D.C. The ask was a success and an additional eleven pilots were recruited to assist with this effort. Lindsay's dear friend and fellow veteran Melanie Sparr is the Utah Representative for Women In Military Service for America Memorial, and she reached out to Lindsay to participate in this historic Utah Honor Flight.
Donations and volunteers are always welcome. Please visit www.utahhonorflight.org to learn more about how you can be a part of their mission to send veterans on one more TOUR with HONOR.