School Nurses Career Overview : How to Become the RN Who Cares for Our Future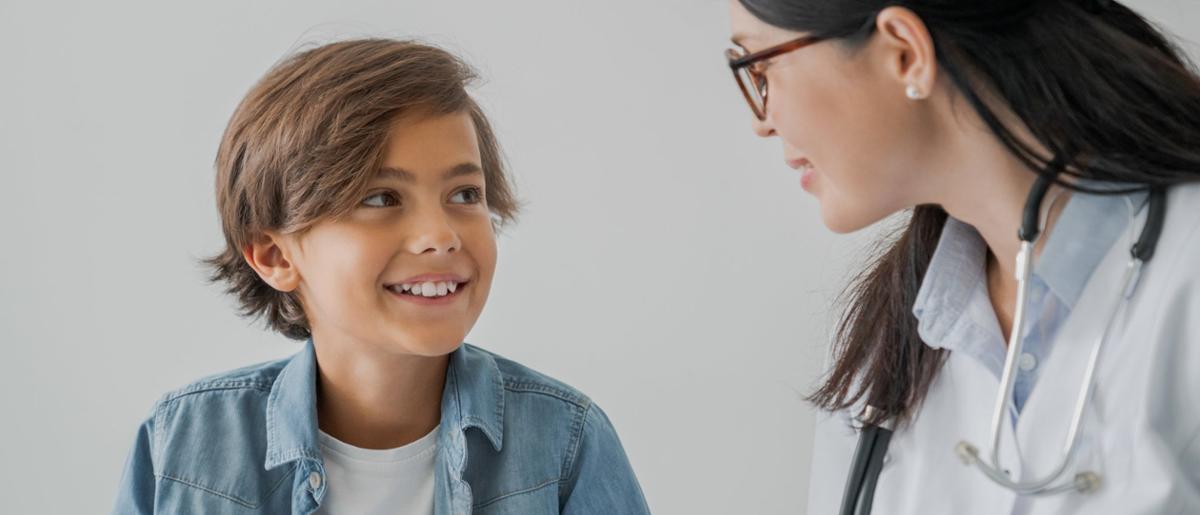 Although they may not be the first ones coming to mind when you think of a high-functioning, secure education system, School Nurses are a vital part of the equation. They create healthy environments for children and young people to learn and develop. This creates a ripple effect: healthy children learn better; they grow up to raise healthier families, which perpetuates a brighter future for the entire nation. And the person at the heart of this? The school nurse.
This important nursing role is a wonderful choice for aspiring RNs who love working with children. If you are one of them, you're probably curious to learn more about this meaningful profession, and we are here to help. In this guide, you will learn everything you need to know about this career path, from how to become a School RN to how much they make or what their duties and responsibilities are.
The bell has rung, so let's get started!
What is a School Nurse?
Before embracing the profession, prospective learners usually ponder some questions: Are School Nurses actual Registered Nurses? Do they have to undergo the same schooling and training as traditional RNs? Are the requirements the same?
Let's start by clarifying the confusion and answering the most pressing question.
Yes, a school nurse is a licensed Registered Nurse who works in public or private school settings. Their main goal is to provide care to students throughout their time in school or school-related activities. Thus, they use evidence-based practice to promote student health, provide care when necessary, advocate for quality student-centered care, and advance academic success.
A Short Historical Overview of School Nursing
The practice of school nursing has a history that spans over a century. In 1902, Lina Rogers, a then Public Health Nurse who became the first-ever School Nurse, was hired to reduce absenteeism among New York students who were missing school due to infectious diseases.
Before her involvement, children with communicable diseases were excluded from schools, meaning they spent less time learning. At the same time, kids still spent time playing with their classmates after school, so the community was still exposed to illness, while many children were falling behind in class. Lina Rogers worked with families and communities to treat infections, drastically lowering the number of children who had to be excluded from school for health reasons. This proved how significant a medical professional's role is in school settings.
In the upcoming years, School RNs began to pop up in schools around the country. Nowadays, according to a 2018 study, there are around 132,300 practicing public and private school nurses.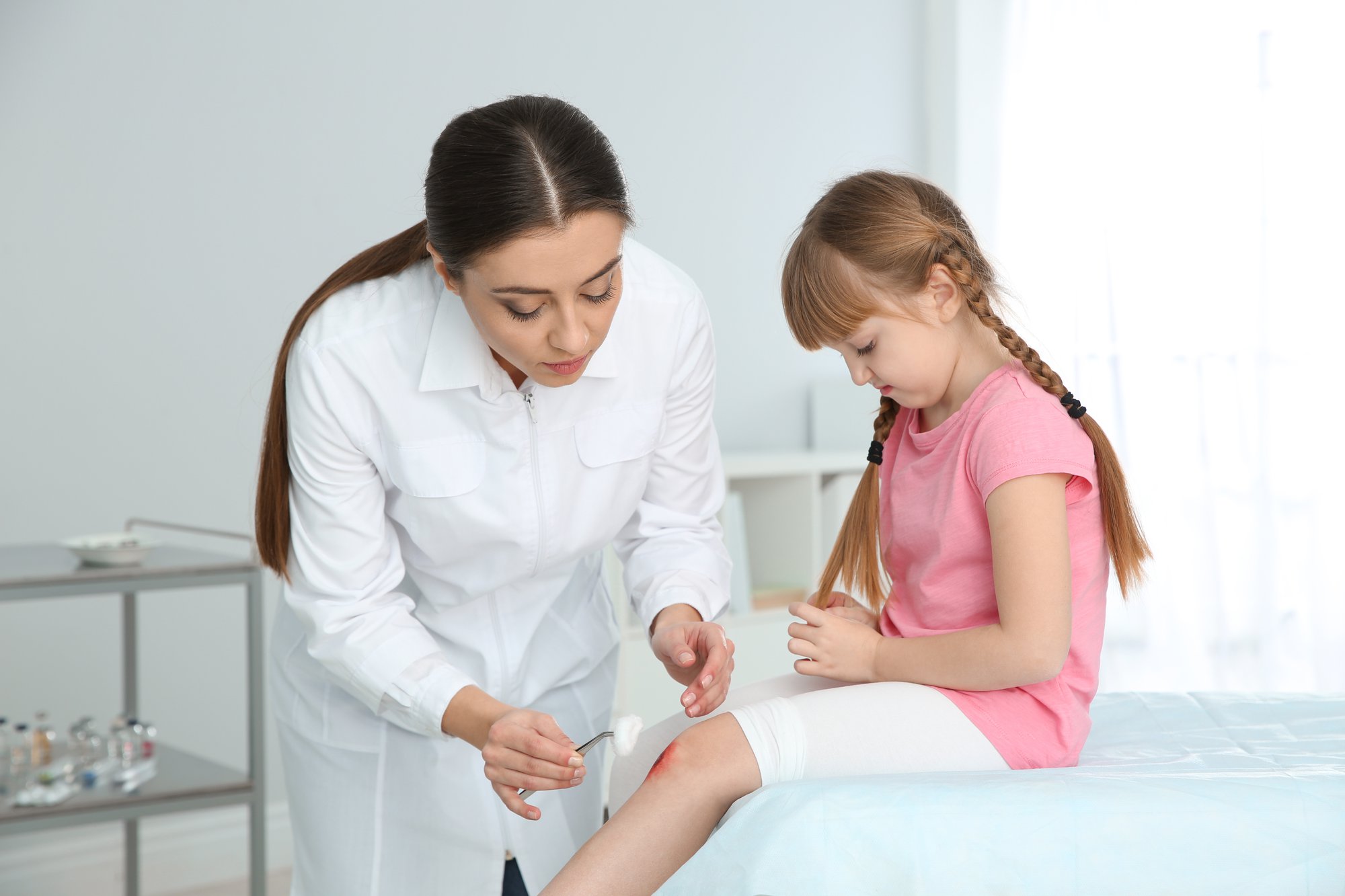 How To Become a School Nurse?
In this section, we'll discuss the requirements for becoming a School Nurse. The minimum academic qualification you need to be a full-time School RN is a Bachelor's Degree in Nursing (BSN). Typically, it takes around four years to become a School Nurse. Let's take a step-by-step look at the entire process:
Step 1: Enroll in an Accredited Nursing Program
To begin your journey as a School Nurse, you must enroll in – and complete – a BSN program. While an ADN degree qualifies you to gain Registered Nurse licensure, a Bachelor's degree is mandatory to practice nursing in schools.
Nightingale College's BSN program follows a hybrid format with online didactic instruction and on-ground supervised field experience. It takes around four years to complete, and it is the perfect option for aspiring nurses who want to elevate healthcare by providing excellent care to children and young adults throughout their studies.
If you are an ADN-trained nurse and would like to advance in a career as a School Nurse, enrolling in a bridge program allows you to obtain your BSN faster, cheaper, and more efficiently.
The RN-to-BSN provided by Nightingale College is entirely online and career-friendly. You can complete it in as few as 12 months, and since it is specifically designed with working professionals in mind, it is possible to juggle work and studies simultaneously.
Step 2: Gain RN Licensure by Passing the NCLEX-RN
Once you complete the nursing program, you have one more hurdle to pass before you can announce your well-deserved status as a Registered Nurse to the world. That final step is passing the NCLEX-RN exam. This comprehensive, five-hour test assesses your preparedness to work as a nurse. While not an easy task, a quality nursing program will prepare you to crush this exam without too much trouble!
Step 3: Gain Experience as a Registered Nurse
Typically, schools prefer to hire nurses with experience to fill School Nurse positions. Although the required experience level may differ from employer to employer, having two to four years of bedside experience is encouraged before applying for school nursing jobs.
Hands-on nursing experience is an excellent way to drastically improve your skills by applying into practice the theoretical knowledge you gained in nursing school. They say practice makes perfect, which is definitely accurate in nursing.
Step 4: Make Sure You Meet School Nurse Requirements by State
School Nurses are governed at the state level, so the pre-employment educational requirements for these professionals may differ from state to state.
For example, in California, the prospective school RN also must hold an unencumbered credential in school nursing, which requires 26 credits beyond the Bachelor's degree in nursing. Arizona School Nurses ought to have a School Nurse certificate issued by the Arizona Department of Education under their belt. Meanwhile, for the School Nurse Supervisor position in New Mexico, the applicant must present a Master's degree.
Thus, before applying for a School Nurse or School Nurse Supervisor job, make sure you meet all the qualifications in your state.
Step Five: Consider Certification
Certification is a voluntary process for nurses, but it is highly recommended as a reflection of competence and professionalism. By getting certified, RNs prove they meet the highest standards of nursing knowledge and practice in a specific area, prompting themselves among the top professionals in their area of expertise.
Find out more about the advantages of getting certified as a nurse.
School Nurses who want to achieve the professional and personal benefits that come with certification can earn the Nationally Certified School Nurse (NCSN) credential.
The NCNS is a certification offered by the National Board for Certification of School Nurses (NBCSN), a rigorous credentialing center that sets the professional standard for school nursing. To be eligible to sit the NBCSN certification exam, aspiring nurses must fulfill the following criteria:
Have an unencumbered, valid Registered Nurse license.
The RN must hold a bachelor's degree or higher in nursing.
Must have at least 1000 hours of eligible clinical practice in school nursing.
Importantly, all Nationally Certified School Nurses are required to renew their certification every five years. Renewal is necessary to demonstrate that nurses consistently stay on top of the game and are up to date on the newest practices, equipment, medications, and terminology in the specialty of school nursing.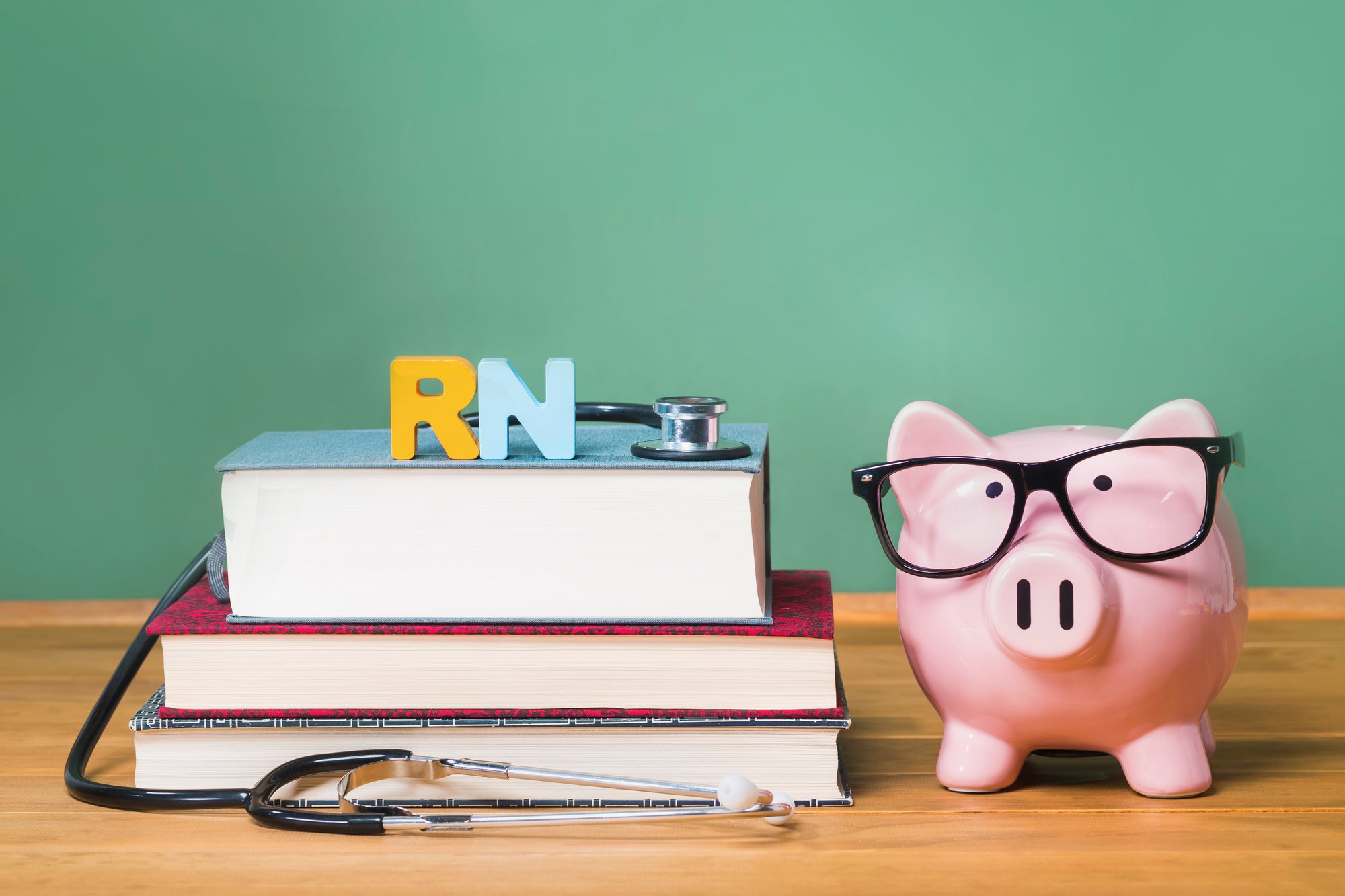 What Does a School Nurse Do?
As the bridge between healthcare and education, School Nurses aim to create healthy communities and ensure children's access to quality and safe schooling. On a more day-to-day basis, the duties and responsibilities of a School Nurse can include the following:
Provide basic care to students in case of injury or illness
Administer medication. According to the Center for Disease Control and Prevention, about 40% of school-aged children have a chronic illness, such as allergies, asthma, diabetes, epilepsy, or behavior/learning issues that require daily medication. Thus, nurses are tasked with administering certain medications, giving insulin, or administering emergency doses of epinephrine during life-threatening allergy attacks.
Develop and maintain care plans for students with chronic illnesses
Assess and care for students with mental health issues
Conduct annual health screenings for all students
Conduct vision, hearing, and mental health screenings
Conduct sport-specific health screenings.
Maintain accurate and up-to-date student health records
Keep track of students' vaccine records
Provide care and assistance to children who require prescription medications, specialized therapies, or special attention after acute interventions.
Educate students on building healthy habits. That can include training or classes in proper nutrition or correct hygiene.
Develop individualized healthcare plans for students with disabilities, paying close attention to their needs while considering if their disability affects their educational progress or restricts access to their education.
Ensure children and staff have a safe school environment using prevention techniques for infectious diseases.
Assist families with getting access to outside healthcare or obtaining health insurance
Provide referrals to pediatricians and other healthcare specialists
Respond to healthcare emergencies in a timely and efficient manner.
Make sure the national and local health laws are closely followed.
Where Do School Nurses Work?
As the job title implies, School Nurses work in educational settings. That includes public and private preschools, elementary schools, middle schools, and high schools. They can also find employment at some vocational schools, colleges, and universities.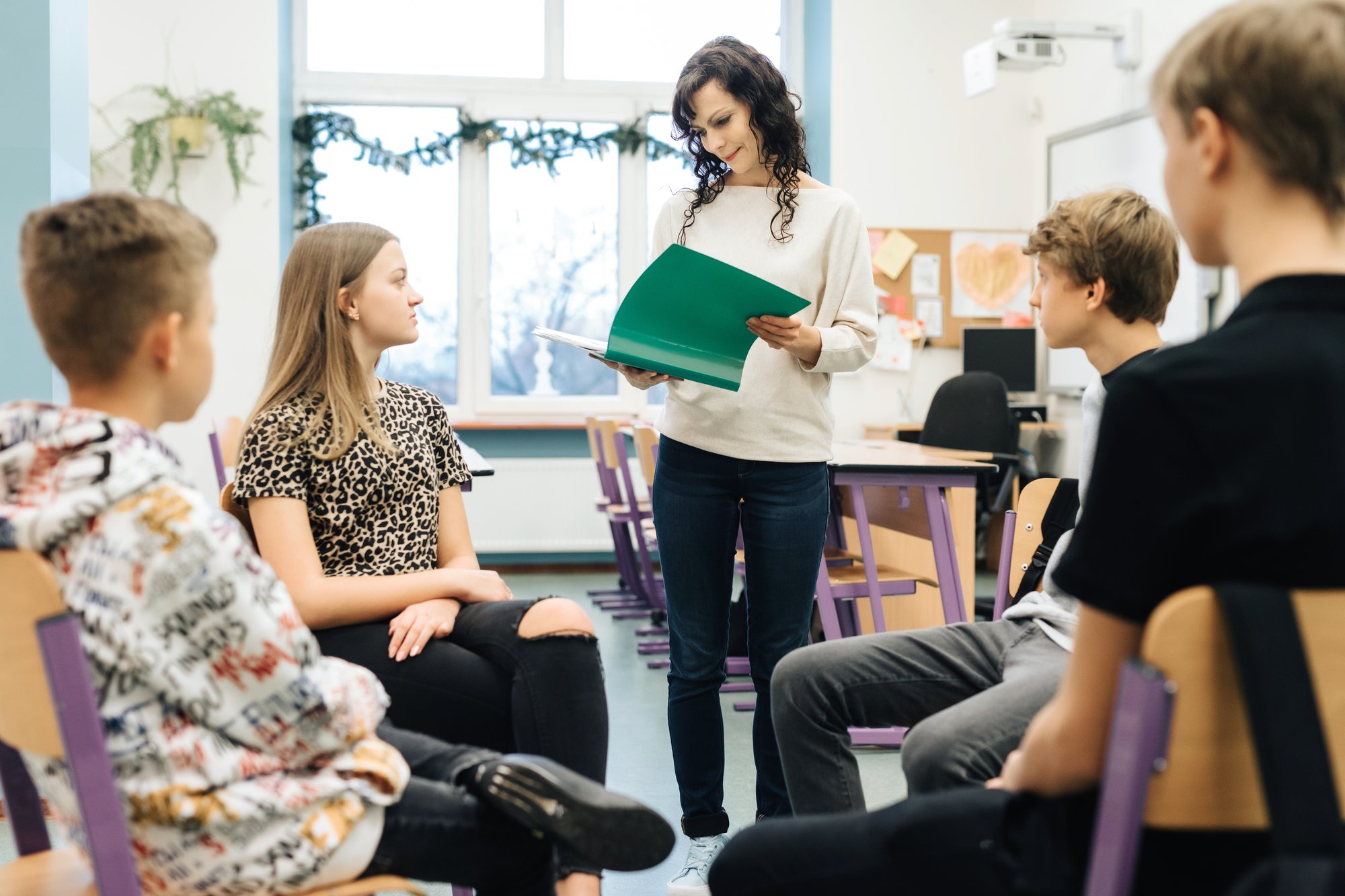 How Much Do School Nurses Make?
According to ZipRecruiter, the average salary for School Nurses is $61,721 annually. While that is less than the average salary of Registered Nurses as reported by the Bureau of Labor Statistics ($77,600 per year), School Nurses compensate by having access to many work benefits unavailable to most nurses. Among these advantages are convenient working hours, traditional schedules, and extended time off.
If you want to boost your income, here are some great ideas for side hustles that nurses can do in their spare time.
Why Become a School Nurse?
There are many reasons why becoming a School Nurse is an excellent career choice. First and foremost, it is a gratifying profession in which you contribute to students' health, well-being, and academic success. Your care helps mold the next generations, and what can be more meaningful than that?
But there are also more practical benefits to a career in school nursing. The job is in great demand. According to a 2018 study, almost 60% of US schools don't have a full-time nurse on the premises. Thus, the shortage of School RNs nationwide is very striking.
Also, School Nurses have a set schedule that coincides with the school day, roughly from 7 am to 4 pm. Working nights, weekends, or overtime is not part of the job description, allowing them to keep a healthy work-life balance and spend lots of time with their families, hobbies, and interests.
Another good perk of school nursing is that they get a lot of time off. School RNs don't work during the summer holidays and enjoy time off during winter and spring breaks. All breaks considered, School nurses generally work around nine months per year.
Are You Ready to Become a School Nurse?
If you want a nursing career that's meaningful, stress-free, and that allows you to maintain a healthy work-life balance, then school nursing may be just the path for you! Start your journey today so that you can help care for the generations of tomorrow!
Enroll in Nightingale College's BSN Program and become the best School Nurse you can be!