Registered Nursing Job Outlook: What Does the Future Have in Store for RNs in 2021?

Nursing is a career path that brings care and healing to the lives of millions of people, as well as high levels of satisfaction to the healthcare professionals themselves. It comes with reasonably high salaries, good benefits, and a plenitude of career opportunities from which you can choose one specifically tailored to your needs, interests, and ambitions. And it doesn't stop there. The field of Registered Nursing also has an excellent job outlook, making it one of the most recession-proof industries in the country.
As job security is a paramount concern when choosing a career, it's pertinent to pay close attention to labor market trends, employment outlook, and job growth potential. That's why in this article we will tackle everything you need to know about Registered Nursing job outlook.
Let's find out what lies ahead for Registered Nurses.
Why Are Job Outlook Projections Important?
Let's start off by clarifying what job outlook is and why it's an important labor-market factor to consider when choosing a career. Job outlook determines how much the rate of employment is projected to increase over a given period of time in a certain industry. More specifically, how many more Registered Nurses are going to be employed by the healthcare industry over the span of a set period: like two, five, or ten years.
Logically, when choosing a career in nursing you must first decide if it's a good fit for you. If you are really passionate and committed to making the world a better place one patient at a time, you need to consider the practical aspects of an RN career. It's best to make informed decisions before investing money and time in pursuing a nursing degree. Determining your odds at finding a job once you complete your education is a significant detail.
It would make sense to aim for a career with a strong outlook as it will significantly increase your chances of finding a job. Of course, there is no guarantee that you will be employed on the spot right off the school bench. However, pursuing occupations with an exceptional outlook, such as nursing, is a great way of tilting the balance in your favor.
So, what exactly is the job outlook for the nursing profession?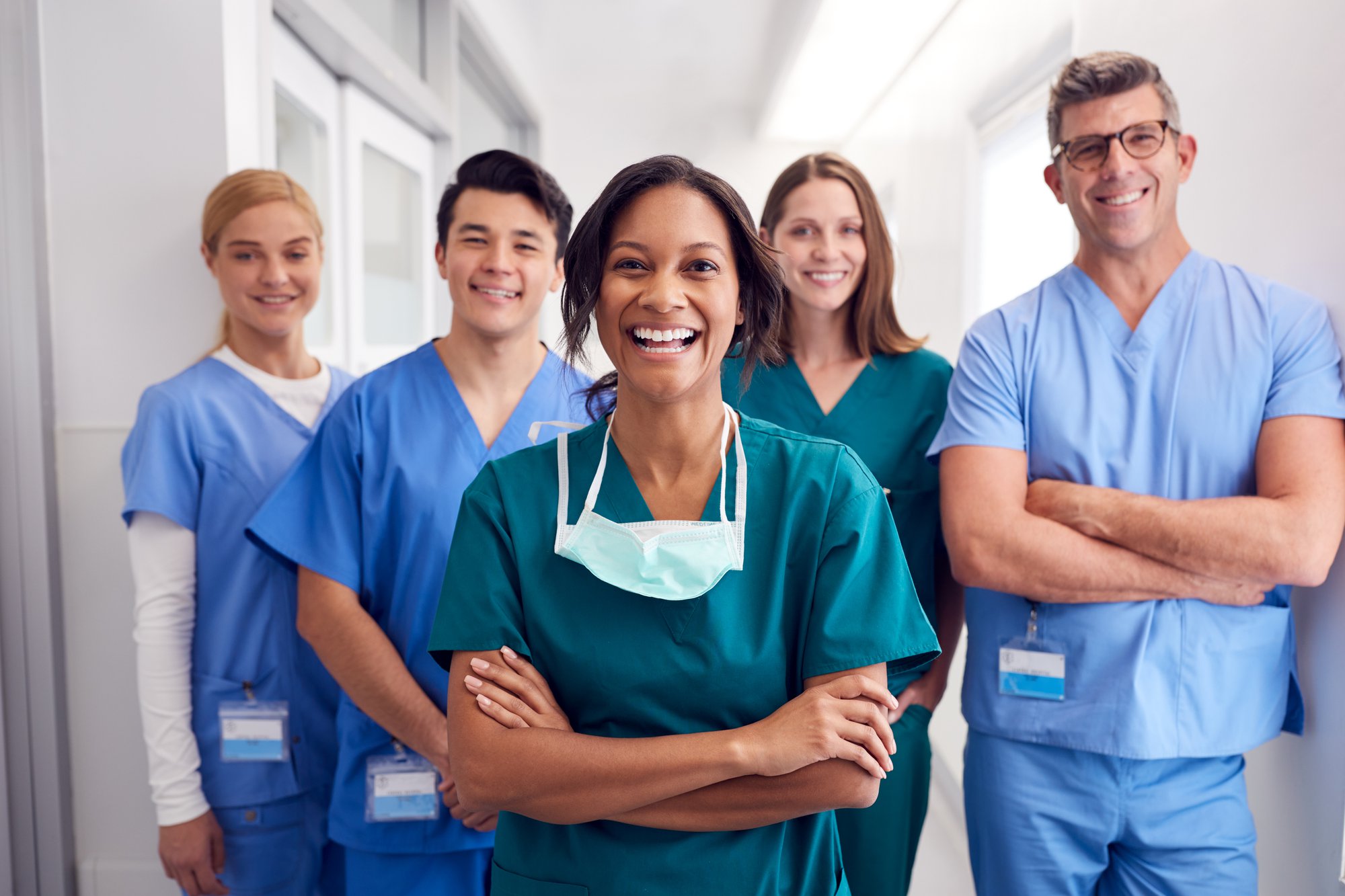 Registered Nurse Job Outlook
According to the Bureau of Labor Statistics, the job outlook for Registered Nurses is very strong. Projections indicate that employment of RNs will increase 7 percent from 2019 to 2029, making the profession continuously desirable and reliable. The projected rates of employment growth for Registered Nursing occupations are faster than the 4-percent average rate for all occupations. The BLS shows that as of 2019 there were around 3,096,700 employed Registered Nurses. By the end of the decade, that number is expected to grow to 3,318,700.
At the same time it's important to mention that, per BLS estimates, there will be around 175,900 openings for Registered Nurses each year over the decade. The number of job openings is high due to the persistent need to replace healthcare workers as they switch nursing careers or retire.
All in all, a 7% increase in employment growth is a very promising figure. However, keep in mind that this doesn't mean there won't be any competition when applying for a job or that you will win triple figures from your first year of working as an RN. It's merely an assurance that on the other side of a nursing degree, there's excellent career outlook and job security.
What Are the Reasons For This Significant Growth?
There are numerous reasons for the favorable Registered Nursing job outlook. Knowing what some of these are may help you get a better understanding why RN careers are – and will continue to be – so sought after.
Nationwide Nursing Shortage
As you may already know, the United States is currently severely affected by a nursing shortage. It is a vastly acknowledged problem in the healthcare industry and RNs are dealing with this problem first hand. In fact, a 2019 AMN Healthcare survey shows that the percentage of nurses who agree that the shortage has gotten worse increased significantly – from 37% in 2015 to 52% in 2019. The nursing shortage crisis means that supply simply doesn't meet demand and until the balance is restored, the nursing job outlook will remain higher than average.
A nationwide shortage does not necessarily mean there is a shortage of nurses in every state. Find out more about the shortage and how it may impact your nursing career.
Aging population
A 2017 report from the US Census Bureau predicts that by 2034 there will be around 77 million Americans aged 65 or older, a tremendous increase from the 47.8 million reported in 2015. Even more strikingly, for the first time in US history: in 2034, older people are projected to outnumber children.
This increase in the number of older adults will lead to an amplified need for healthcare services, as generally the elderly battle more medical problems than younger generations. Studies even show that older people use healthcare services around three times more than working adults and the healthcare spending for the elderly is about five times higher than that for children. What this means is that with the growing numbers of senior citizens also grows the demand for medical and nursing professionals to provide them with healthcare services.
Alongside the general need for RNs in geriatric care, nurses will also be needed more prominently to take care of patients suffering from chronic conditions, such as arthritis, dementia, diabetes, and obesity.
Economic well-being
Very closely interconnected with their economic well-being is people's quest for a healthier lifestyle. In the light of an expanding economy, more and more jobs are created, many of them with health insurance and more money to be spent on healthcare. As a result, the demand for healthcare specialists will increase even further.
Projected retirement of more than one million nurses
A National Nursing Workforce Study shows that in 2017, the average age of Registered Nurses was 51. The aging of the population does not skip over nurses. By the end of the decade, projections indicate that more than one million Registered Nurses (or roughly one third of the nursing workforce) will be in a position to retire. The number of RNs leaving the workforce has been growing steadily, reaching almost 80,000 in 2020.
Shortage of Nursing Faculty
Another important reason, although less direct, for the high nursing job growth potential is related to an acute shortage of nursing faculty. An AACN report shows that for the 2019/2020 academic year over 80,000 qualified nursing program applicants were turned away due to an insufficient number of Nurse Instructors to teach baccalaureate and graduate nursing programs. Lower numbers of nursing graduates coupled with increasing numbers of Baby Boomer nurses lead to a significant gap in the nursing workforce which can further explain the high demand for RNs.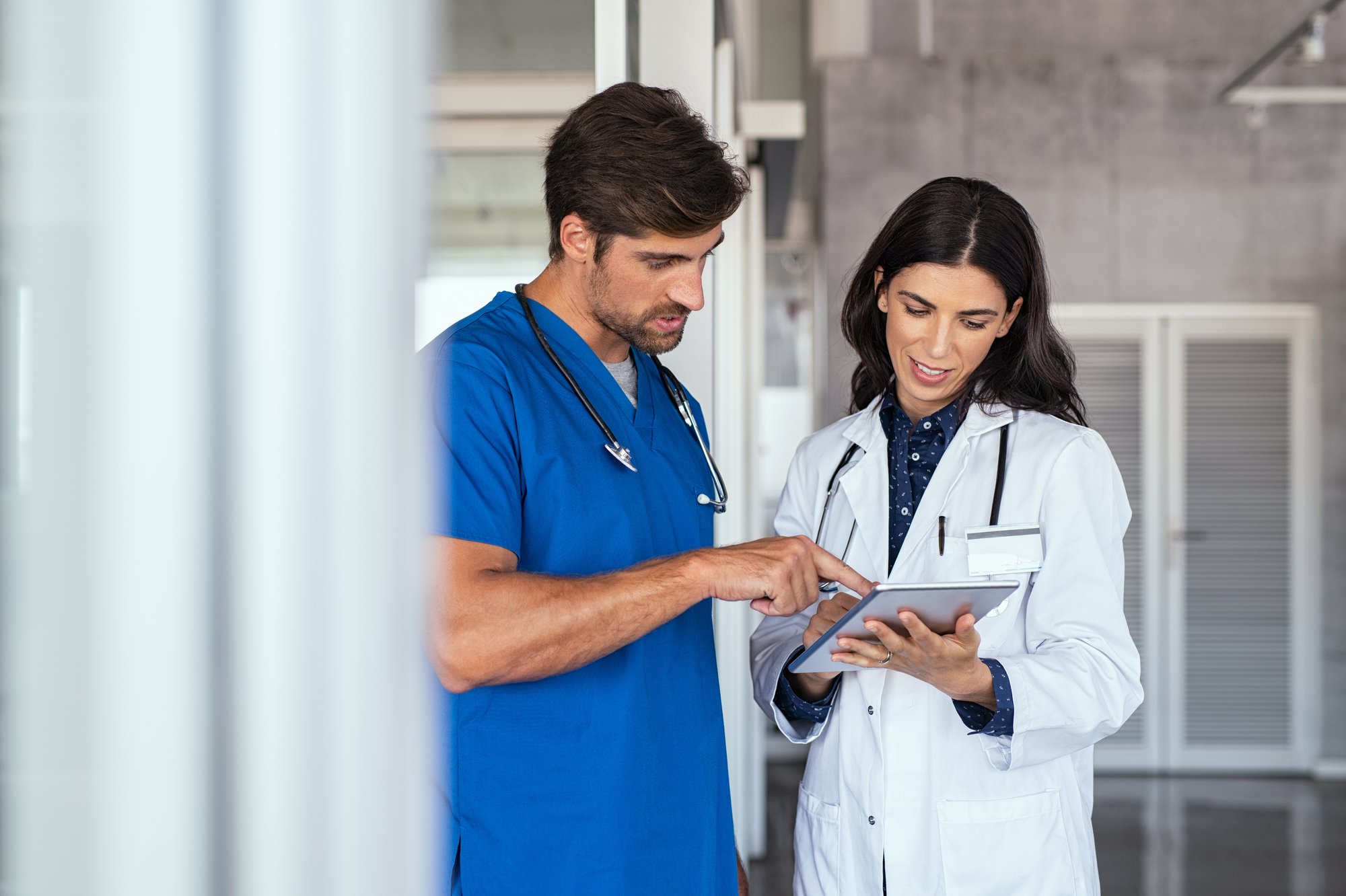 Are you interested in becoming a Nurse Educator and helping educate the future generations of nurses? Enroll in Nightingale College's MSNEd program.
Job Outlook & Healthcare Settings: Where Will Be Best to Work?
Registered Nurses are by far the largest occupation in hospitals. In 2019, the field of registered nursing was responsible for providing over 1.8 million job opportunities in hospitals – around 30% of all hospital hires. So, hospitals remain one of the crucial settings for RN employment.
However, there are increasing financial pressures for hospitals to discharge patients in the least amount of time possible. Consequently, more patients are being admitted into long-term care facilities and outpatient care centers. Likewise, there's a greater need for professionals who offer healthcare services in home environments.
More specifically, according to the BLS Occupational Outlook Handbook, facilities that provide long-term care for stroke and head injury patients, as well as facilities that treat people with Alzheimer's will offer great job prospects for nurses. Estimates also point out that more older people may choose to be treated at home or in residential care facilities, so the job outlook in those is likely to be high.
Outpatient care centers like those which provide chemotherapy, rehabilitation, and surgery services without keeping the patients overnight will also hire more nurses due to increased demand. Ambulatory care settings and physicians' offices are among the healthcare settings associated with an excellent job outlook for Registered Nurses.
Registered Nurses' Duties and Responsibilities
Regardless of where they work, most Registered Nurses share some similar duties and responsibilities. Yes, some manage patient care, others help with treatment. But at their core, a large part of nursing job descriptions match. They are as follow:
Registered Nurses evaluate and assess the patient's health.
They are responsible for recording patients' medical histories, symptoms, and any changes in health situations.
RNs administer patients' medications
Registered Nurses work closely with doctors and other healthcare professionals
They may have a role in performing diagnostic tests and interpreting the results
RNs are instrumental in educating patients and their families on how to manage illness and injuries even after being discharged from the hospital.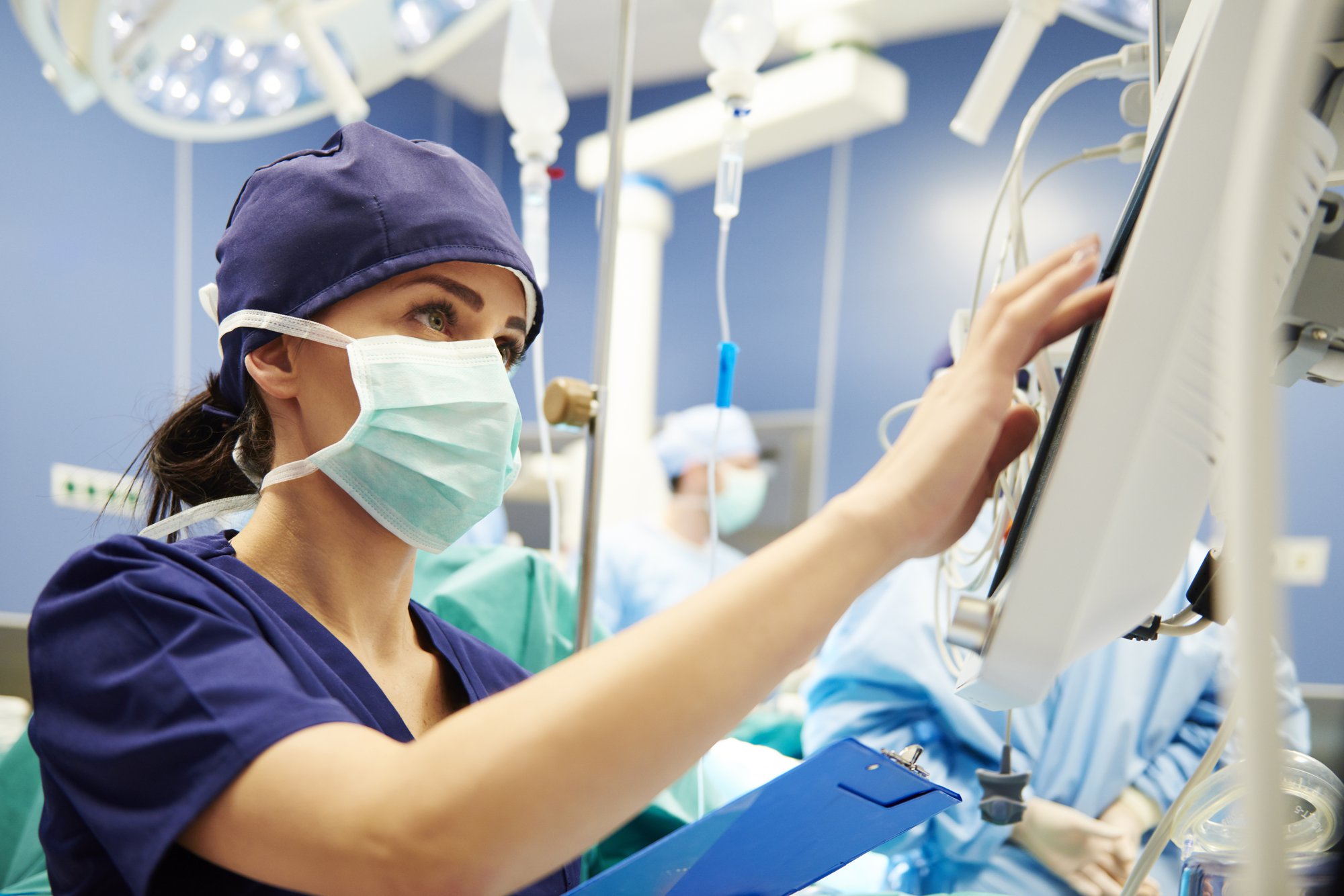 RN Salary Outlook
When it comes to a career in registered nursing, outstanding job outlook and career growth opportunities are only part of the benefits package. Reasonably high compensation is another reason to consider a career in nursing.
As of 2020, The US Bureau of Labor Statistics (BLS) reported that the average salary for Registered Nurses rounded up to $80,010 per year. Most RNs earn from $53,410 to $93,590 annually, while the top 10% earners in the occupation can bring home wages as high as $116,230.
Naturally, salaries vary greatly based on several factors. First and foremost, location has a significant impact on a nurse's income. For example, in California the average annual RN salary is $120,560; in Hawaii, Registered Nurses take home paychecks of about $104,830 per year; and in Massachusetts, they make $96,250 yearly. At the same time, in South Dakota, the mean wage for RNs is $60,960.
Learn more about how much Registered Nurses earn in every state.
Career specialization, as well as work experience in the field, also play essential roles in improving an RN's earning potential. Education level is another important player: BSN Registered Nurses tend to earn higher salaries compared to their ADN counterparts. After all, the more you learn, the more you earn.
Find out what's the salary outlook for BSN RNs. Ready to start the journey of becoming one? Enroll in Nightingale College's RN-to-BSN Program.
Registered Nurse Hiring Trends
As we have repeatedly mentioned, the job outlook for Registered Nurses, in general, is expected to be great. However, there are some hiring trends you must consider.
First of all, RNs who have a Bachelor's of Science Degree in Nursing (BSN) are likely to have better job prospects than those who only have a Diploma degree or an Associate's Degree in Nursing. Over 80% of employers show a strong preference for BSN trained nurses, while over 42% already require their new hires to have graduated from an accredited BSN program. Moreover: BSN nurses are associated with better patient outcomes, which makes them even more desirable in any healthcare setting.
Do you already work as a Registered Nurse and want to advance your degree? Enroll in our RN-to-BSN program and unlock your full job potential!
Another noteworthy mention is the fact that many employers give preference to candidates who have obtained certification in a specialty area. So, if a particular area of nursing–like gerontology, pediatrics, orthopedics, or any other specialty that interests you more profoundly–it may be a good idea to become certified in it.
What Are The Nursing Specialities in Particularly High Demand?
While the job outlook for registered nursing specialists as a whole stands at 7 percent, there are certain nursing specialties that are in even greater demand. Notably, the employment of Advanced Practice Registered Nurses (APRNs) is predicted to increase by 45% from 2019 to 2029.
Nurse Practitioners are by far the nursing specialty with the best career outlook. The employment rate of NPs will grow by 52% by 2029, creating more than 110,000 jobs.
Nurse Anesthetists, the highest earners in the nursing profession, also enjoy excellent job prospects. There will be around 2,900 job openings on average for Nurse Anesthetists every year, over the decade.
Nurse Midwifery is another of the fastest growing nursing occupations. Employment projections data from the BLS indicate that the job outlook for the profession will grow 12% by 2029.
Nurse Educators are in especially high demand. The nursing faculty shortage is one of the leading causes of the nursing shortage that's looming over the US.
Geriatric Nurses will be increasingly needed due to the so-called "silver tsunami." The aging of the population leads to an increase in the number of health-related services that will be needed. Hence, the demand for Geriatric RNs will expand significantly.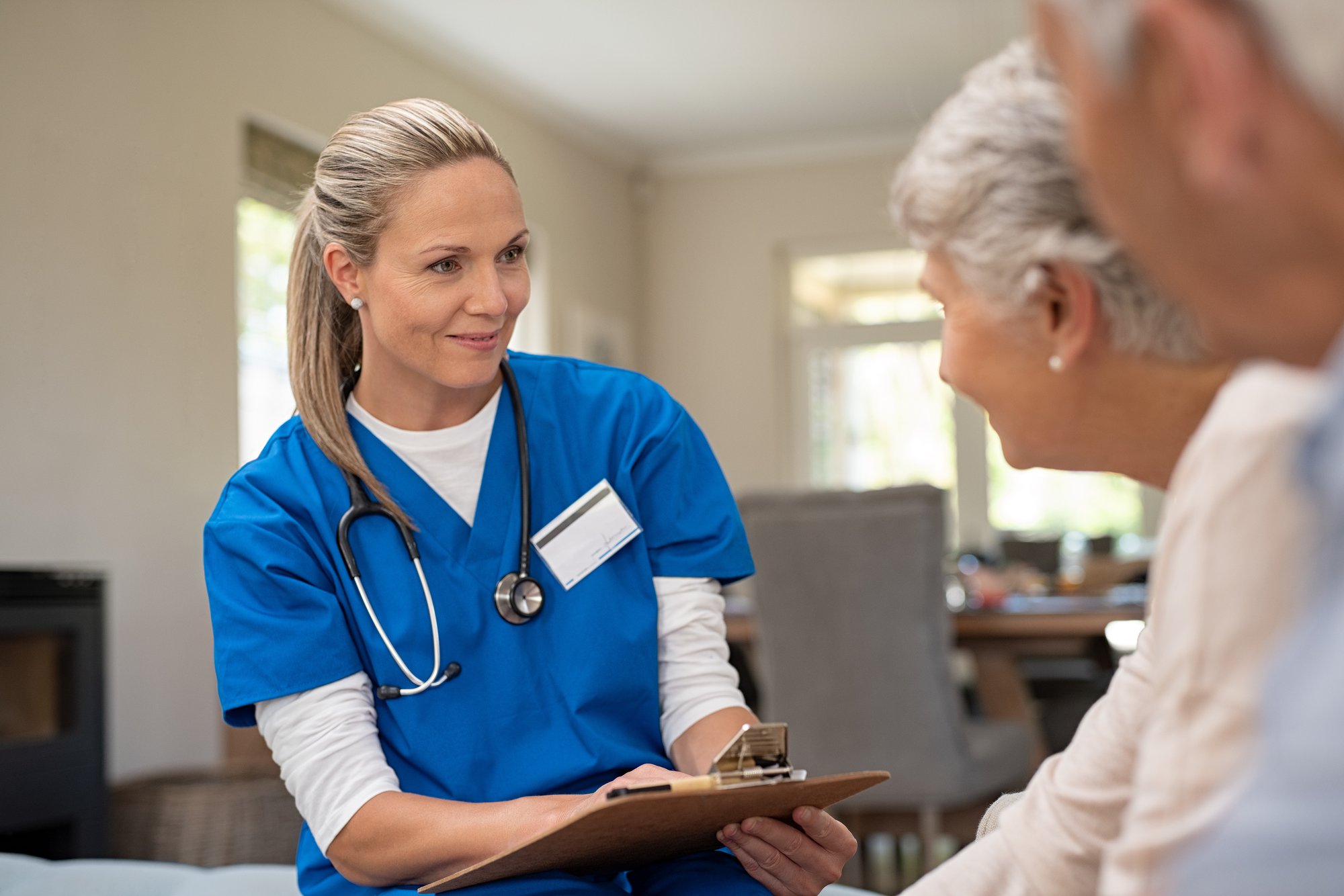 Discover 25 of the most in-demand types of nurses.
Great Job Outlook AND a Meaningful Career? Who Says You Can't Have It All?!
As you can see: if you're looking for financial stability, career satisfaction, and job security–registered nursing is one of the safest bets. The job growth rate is steady and above the national average for all occupations. Surveys indicate that over 81% of RNs are satisfied or highly satisfied with their career choice. Registered Nurses also earn very competitive salaries. Add to all that knowing that every day you go to work you help people and save lives. What more can you wish for in a career?
This doesn't mean that finding and securing your dream job won't be challenging at times. But with the right attitude–and equally importantly, with the right education–you can pursue any nursing career you set your eyes on. Embark on your BSN journey and take full advantage of a fantastic career that has promising things in store for you!
You finally decided nursing is the way for you to go? Enroll in Nightingale College's BSN program and become the best nurse you can be!
Have you worked as an RN for some time and wish to advance your career? Our RN-to-BSN program will give you access to an even greater pool of career opportunities – all with an auspicious outlook!