Making Communities Healthier: How to Become a Public Health Nurse & Why You Should Consider this Nursing Role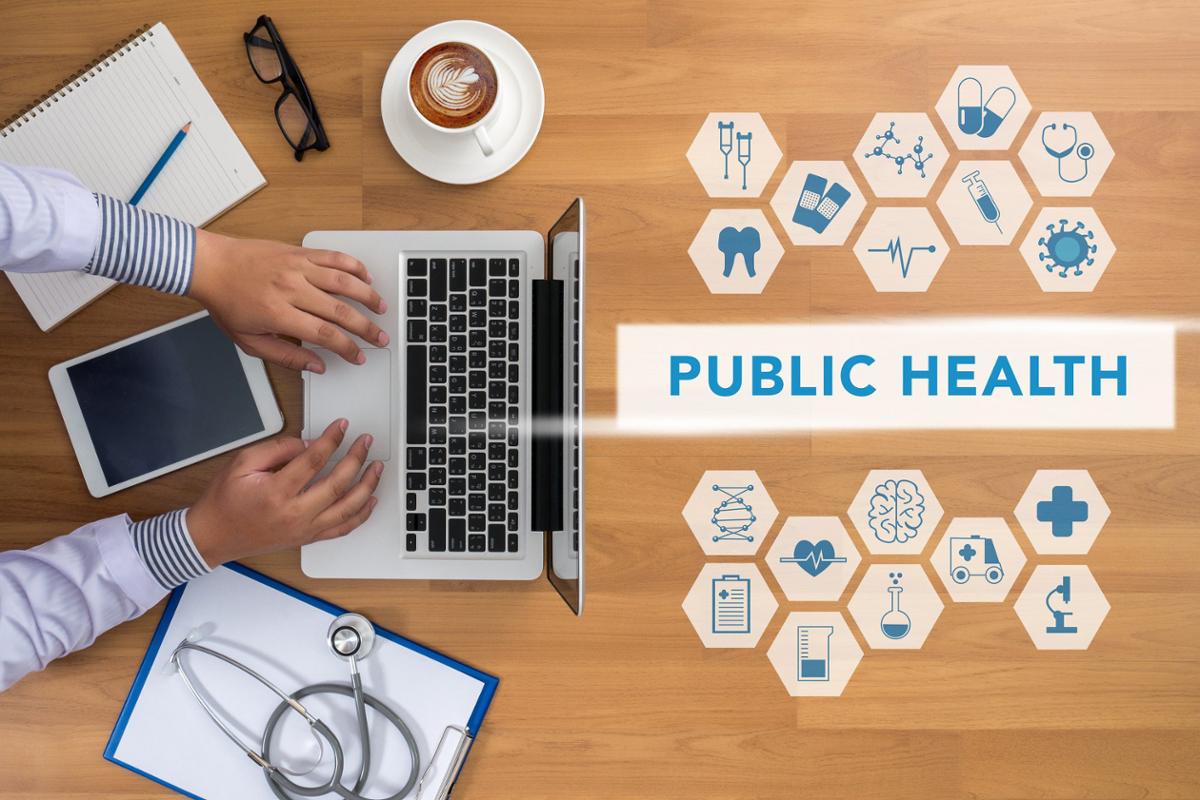 Public health is the heart of a community's wellbeing. It is about promoting health and providing protection for people in all aspects of their life – where they work, live, learn, or play. Most often, people seek healthcare services once they are sick or injured. Public health aims to help people avoid sickness or injury in the first place. That's why public health saves money, reduces suffering, and helps communities thrive.
Nurses play a central part in public health. From promoting wellness and championing healthy behaviors to tracking disease outbreaks or partaking in studies that improve people's quality of life, Public Health Nurses have their finger on the pulse of the field. Suffice it to say, pursuing a career path in public health nursing is one of the most rewarding and fulfilling roads you could take.
In this article, we'll take a closer glimpse at the specialty of public health nursing. If you've ever wondered how to become a Public Health Nurse, how much they earn, or what exactly their role is, you have come to the right place.
Let's get right into it!
What Is a Public Health Nurse?
The most encompassing definition of public health nursing comes from the American Public Health Association:
"Public health nursing is the practice of promoting and protecting the health of populations using knowledge from nursing, social, and public health sciences."
Not only does this definition emphasize the all-embracing nature of the job, but it also recognizes the profession's importance for the healthcare industry.
In short, a Public Health Nurse is a healthcare professional whose aim is to improve population health by focusing on the prevention of diseases, ailments, injuries, and other health concerns. The health of individuals and communities is often impacted by determinants like the social and economic environment, the physical environment, and a person's characteristics and behaviors. Public Health Nurses consider each of these health determinants when doing their job and recognize that a healthy lifestyle depends on all of them.
Public Health Nurses are sometimes interchangeably called Community Health Nurses.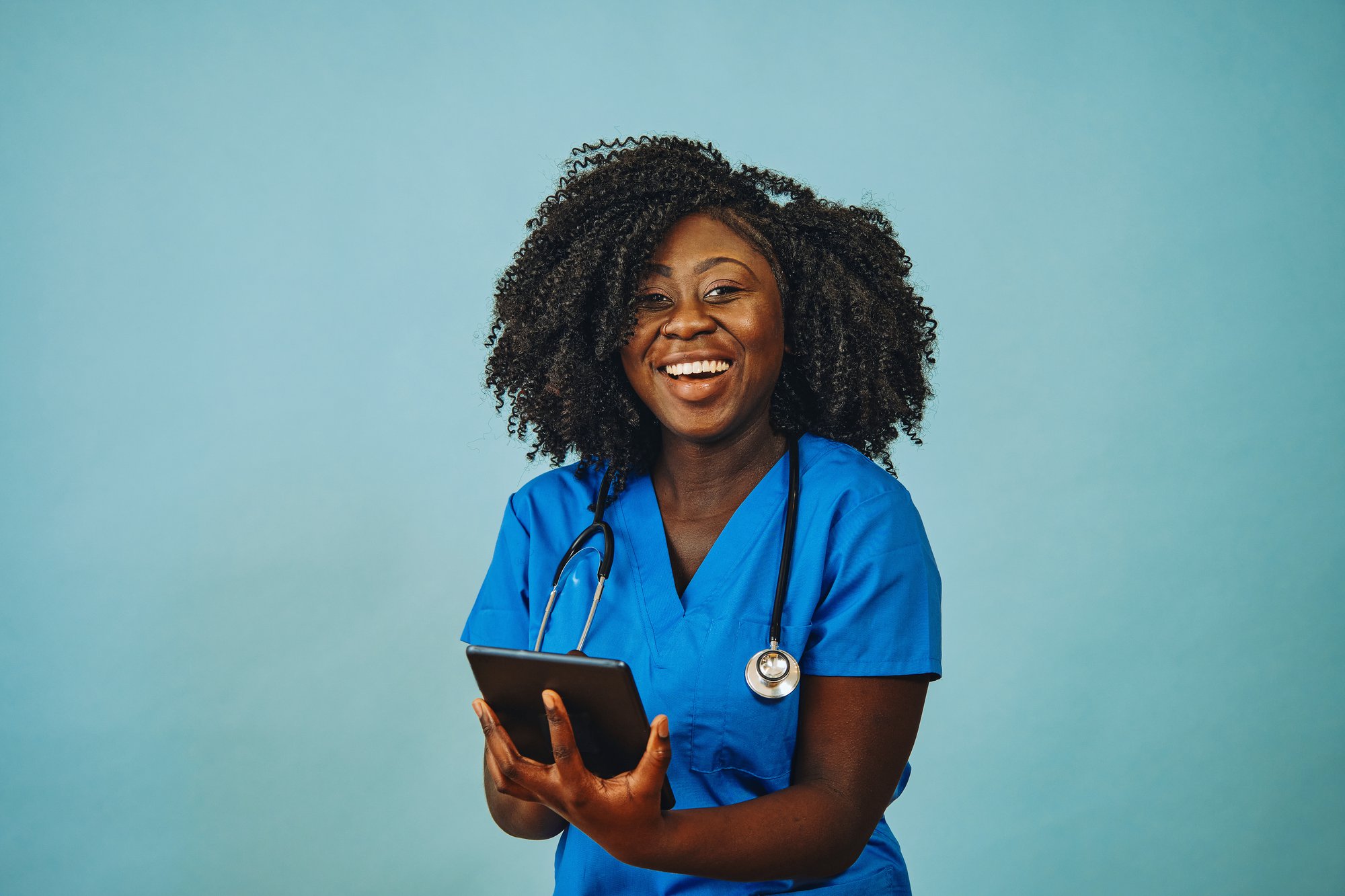 The Roles of a Public Health Nurse
Community Health Nurses comprise the largest segment of healthcare professionals in the public health workforce. Thus, it is clear that public health nursing is a tremendously important specialty, but what are some of the specific contributions that RNs make to public health?
The roles of a Public Health Nurse are multifaceted and include multiple areas of nursing practice. From advocacy and policy development to health planning and providing individualized nursing care, a Community Health Nurse has many critical roles in the healthcare industry.
Public Health Nurses respond to public health crises
Public Health Nurses' work requires them to always be prepared to respond to public health crises like disease outbreaks or natural disasters. The Coronavirus outbreak is only the latest in a long list of threats to public health that Registered Nurses specialized in public health have helped track and fight.
They are involved in research
Public Health Nurses can also be involved in studies that examine why specific populations are more susceptible to certain diseases. Public health professionals need to understand the characteristics of each patient population. That allows them to plan health programs, better prepare for public health emergencies, determine possible side effects when it comes to treatments and find ways to combat them.
Public Health Nurses participate in advocacy and policy development
Advocating for laws that target health concerns is another role of public health nurses. For example, their expertise may be needed as input on legislation that bans smoking indoors, makes it mandatory to wear seatbelts, or concerns the fluoridation of public water drinking systems.
Education: one of the main roles of Public Health Nurses
Educating people remains one of the primary roles of Public Health Nurses. Often, they may hold meetings at schools, senior centers, and community groups on various topics. Some areas in which nurses could provide education are related to the detrimental effects of tobacco and alcohol, the opioid crisis, proper nutrition, safety practices, early detection of certain diseases, and many others.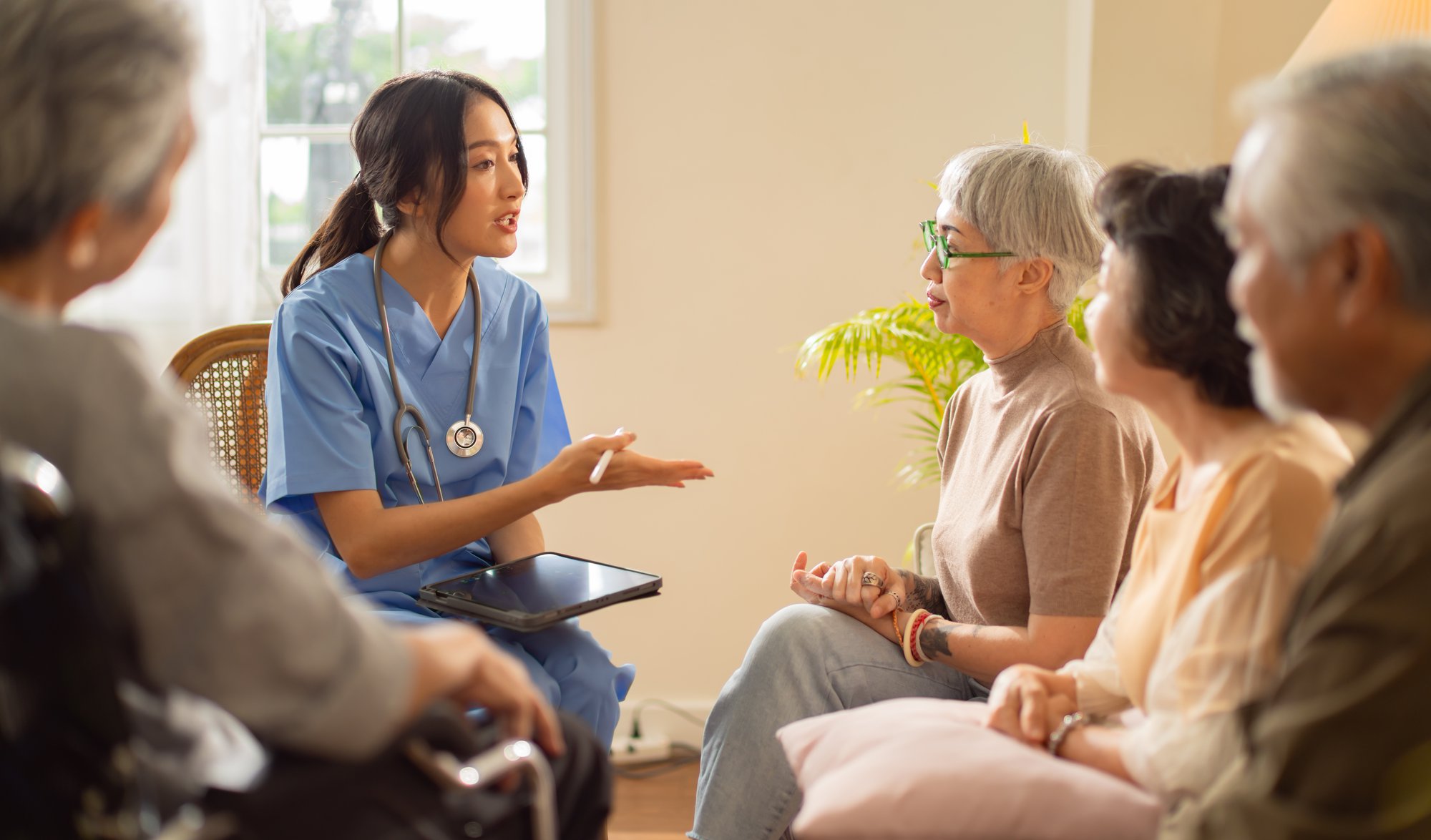 What Does a Public Health Nurse Do?
Usually, a Public Health Nurse's job description includes duties and responsibilities that involve but are not limited to the following:
Assessing health trends and identifying health risk factors for specific communities
Developing visual health programs by using a community-oriented approach
Prioritizing health-related interventions so that as many people as possible benefit from them
Advocating for improved access to health services for underserved communities with authorities at the local, state, and federal level
Devising and implementing health education campaigns and disease prevention actions
Conducting immunization campaigns
Providing screening services
Educating people about different health services that are available to them, thus improving their access to care
Evaluating the effectiveness of public health programs
Providing education to vulnerable and at-risk populations
Providing referrals to doctors, social workers, or other professionals when necessary
Managing budgets for different types of community health programs or campaigns
Recording and analyzing data
Building relationships with patients and providing follow-up care
Providing preventive care to people from underserved communities or individuals who lack access to medical care
The Pros and Cons of Working As a Public Health Nurse
Working as a Public Health Nurse, just like any other job, comes with its share of advantages and challenges. We think the first far outweigh the latter, but, ultimately, you decide if the pros prevail over the cons.
Advantages of becoming a Public Health Nurse:
High levels of job satisfaction. A career in public health nursing has you performing meaningful work that benefits entire communities. There's no greater sense of satisfaction a job can provide than the knowledge that your efforts are making life a little better for a lot of people.
You'll meet and learn from people from all walks of life. This job offers you the chance to interact, work with and help people from the most diverse backgrounds and environments. It'll supercharge your empathy and make you a better person.
Public Health RNs make a comfortable living, can easily maintain a work-life balance, and enjoy great job security.
Cons of Working as a Public Health Nurse
Sometimes things in the public health arena aren't as efficient as you'd like. Public policy may take time to change. People and communities won't always follow your advice. Regardless of the hurdles, you need to remain patient and hopeful.
Limited resources is another issue you may encounter in this job, especially in more impoverished areas. You may have to deal with supply shortages, equipment deficiencies, and lack of assistance.
Experiencing burnout is unfortunately not unheard of in the public health industry. Factors like inefficient work environments and great deals of emotional stress can take a toll on Public Health Nurses and lead to burnout. That's why it's imperative to know what nursing burnout is and – most importantly – how to combat it before it negatively impacts your health, wellbeing, and job satisfaction.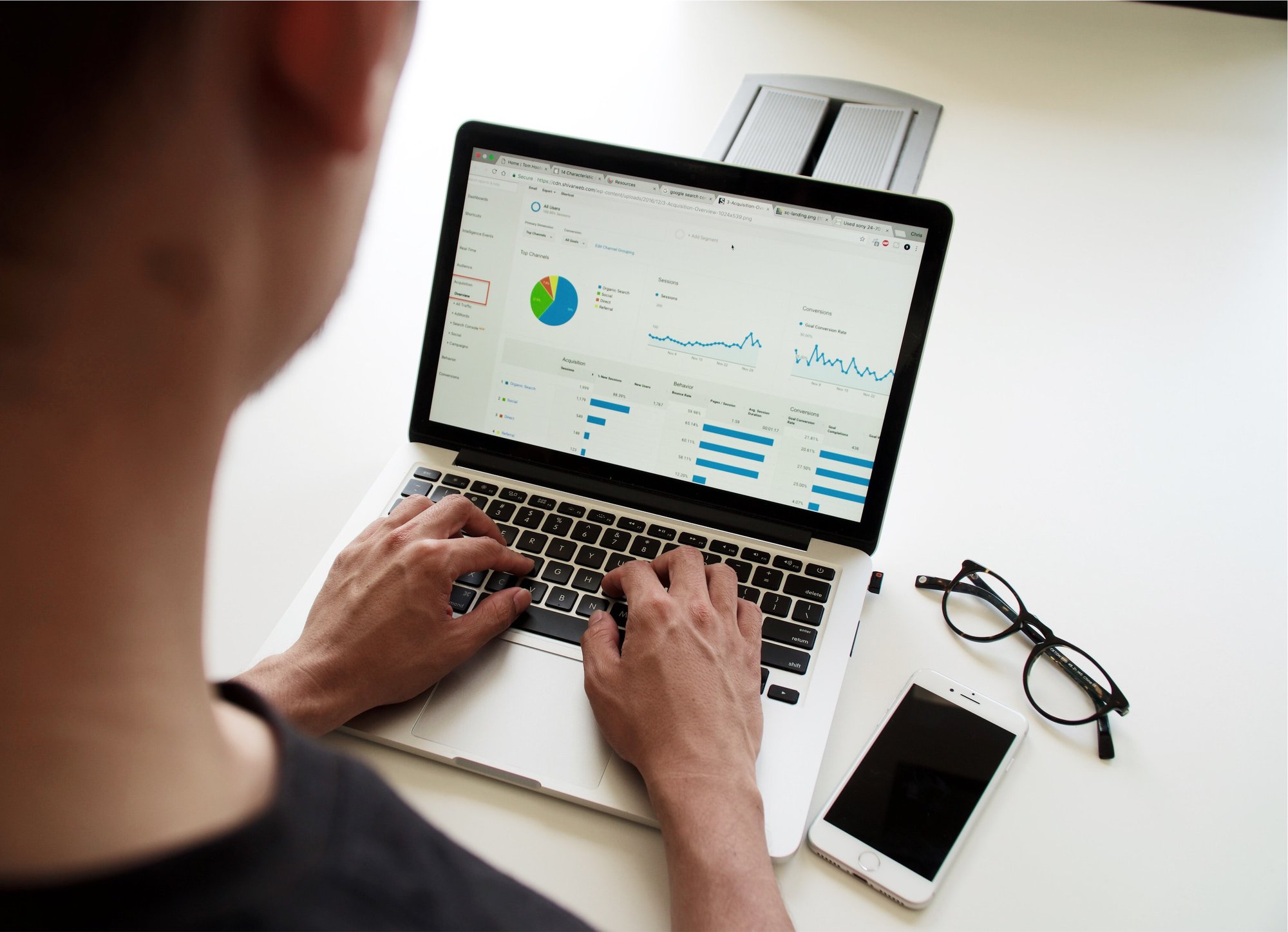 How to Become a Public Health Nurse
If you got this far, you're probably curious to find out what degree you need to become a public health nurse, what programs may get you there, and how long the process will take. So, next, let's focus on the requirements aspiring nurses must fulfill to become Public Health Nurses.
Generally, you can become a Public Health Nurse in about four years from the moment you enroll in nursing school. The minimum educational requirement to assume this position is RN licensure.
Step 1: Enroll in an Accredited Nursing Program
There are several paths to gaining RN licensure. The first option is enrolling in an Associate's Degree program. An ADN is the fastest way to become a Registered Nurse. This type of program takes around two years to complete.
The second option is to pursue a Bachelor's Degree in Nursing. While an ADN is still recognized as the minimum licensure requirement for RNs, over 71% of healthcare employers strongly prefer BSN graduates when filling nursing positions. You can complete a BSN degree in about four years.
Nightingale College's BSN degree is a perfect match for aspiring nurses who want to improve individual, family, and community health and wellness. In as little as 32 months, it will equip you with the evidence-based skill and knowledge to make you an outstanding Public Health Nurse.
Step 2: Pass the NCLEX-RN exam
Obtaining your RN licensure isn't conditional on choosing either the ADN or the BSN route. The step you do need to complete to become a fully-fledged Registered Nurse is passing the NCLEX-RN exam. It's a comprehensive five-hour test that crowns your nursing student experience and determines how prepared you are to be an RN. Once you pass that hurdle, you can officially go after your dream job in public health nursing.
Step 3: Start Working
With the well-deserved RN credential under your belt, it is now time to apply in the real world all the skills and knowledge you've gained in nursing school. Make sure your nursing resume is up-to-date and highlights your best skills. Find a position in public health that sparks your interest and start helping communities lead healthier, better lives.
Step 4: Consider advancing your education
Many nurses who start their careers with an Associate's Degree choose to advance their education to a BSN level later in their career. The best way to achieve this is to enroll in an RN-to-BSN program. This type of program is faster and less costly. Plus, most RN-to-BSNs can be completed online, allowing you to work simultaneously.
Nightingale College's accredited RN-to-BSN program is an excellent choice for working professionals who want to elevate the field of public health nursing by increasing their knowledge and expertise. It's entirely online, and you can complete it in three semesters or 12 months.
If you are keen on advancing to the top of your field, you have the option to become a Public Health Nurse Practitioner. Public Health NP is an advanced nursing role, so a Master's degree will be required to practice.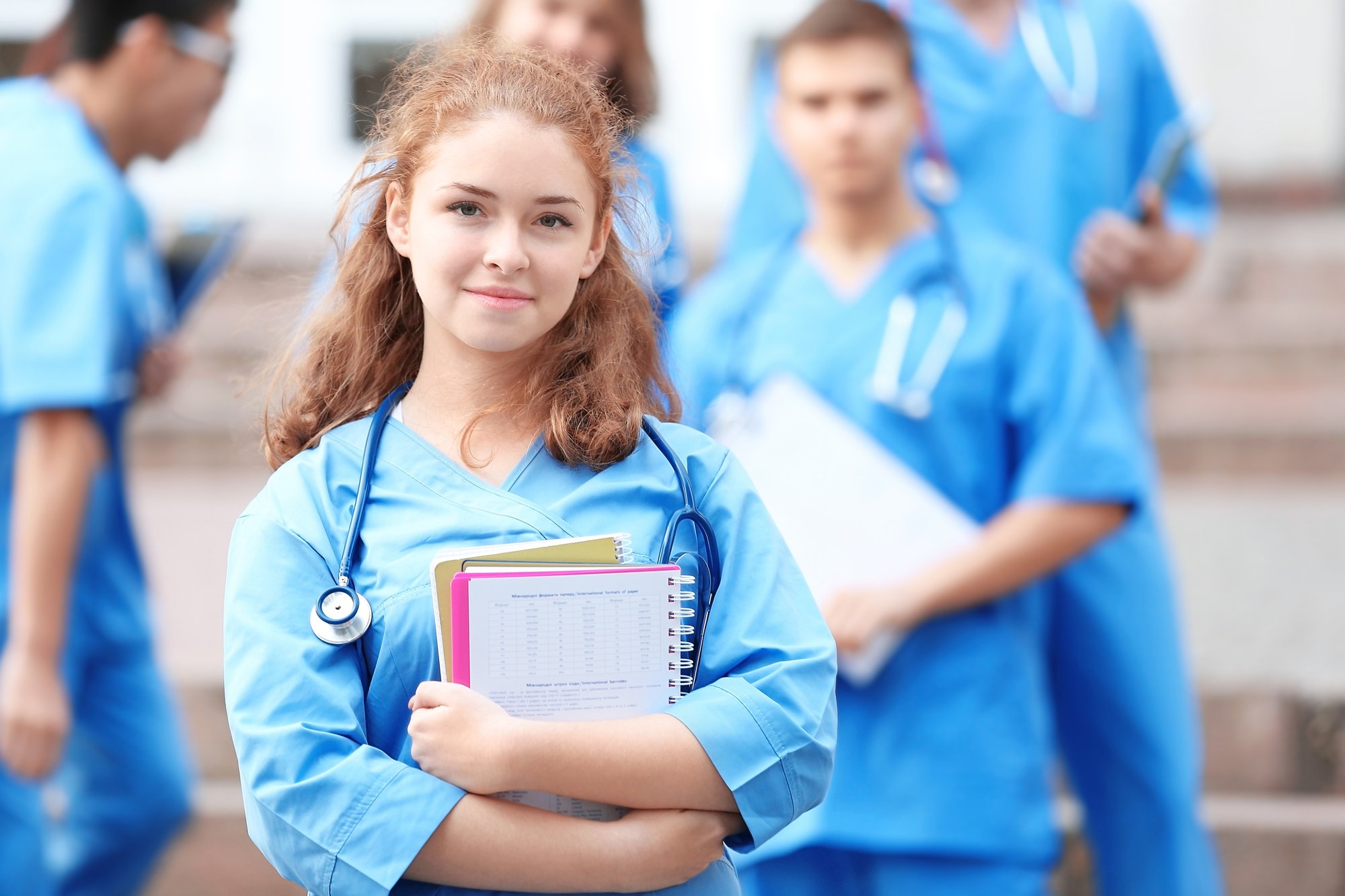 Do Public Health Nurses Need Certification?
RN licensure is the only box you have to check if you want a career in public health nursing. Certification is not a mandatory requirement for aspiring Community Health Nurses.
There is no specific certificate for public health nursing at the generalist level. Nevertheless, nurses who are invested in climbing higher on the professional ladder can obtain the Certification in Public Health offered by the National Board of Public Health Examiners. This credential demonstrates your knowledge of key public health sciences and your commitment to the field. You need at least a Bachelor's Degree and a minimum of five years of experience in public health to be eligible for the certification and become a certified Public Health Nurse.
What Is a Public Health Nurse's Salary?
The question of "How much does a public health nurse make?" must have crossed your mind and the time to answer it has come.
According to data from Indeed, the average salary of a Public Health Nurse is $64,610 per year. That is around $27.73 hourly. Of course, education level, years of experience, and location can all play a role in the size of your paycheck. Still, this is lower than the average salary reported by the Bureau of Labour Statistics for Registered Nurses, which currently stands at $77,600 annually.
While this specialty is not among the highest-paid nursing jobs, other benefits supplement the compensation package. One significant perk is that Public Health RNs have a convenient and relatively structured schedule. Also, the job outlook for this profession is excellent, ensuring great career security for people aiming for this specialization.

Where Can a Public Health Nurse Work?
Working in public health allows nurses to find employment in some less traditional nursing environments. For the most part, Public health RNs work for:
Government agencies
Nonprofit organizations
Community health centers
School systems
Outpatient and community clinics.
Unlike most typical nursing careers, Community Health Nurses commonly adhere to a nine-to-five, Monday-to-Friday schedule. They are also exempt from working evenings, weekends, or holidays, making public health an excellent job for aspiring nurses who want to maintain a healthy work-life balance.
Depending on the hiring organization and the subtleties of the role, Community Health Nurses can work independently or as part of a multidisciplinary team. Nurses with more experience may have to supervise other team members.
Working as a Public Health Nurse vs. Hospital Nurse
Because of their job description, the role of a Public Health Nurse slightly differs from that of a Hospital Nurse. Traditional Registered Nurses mostly care for individual patients, while Public Health Nurses care for entire populations.
Bedside nursing care is integral for Hospital Nurses. At the same time, Community Health RNs are involved with bedside care to a lesser extent. Instead, they focus mainly on community nursing, improving community health, increasing access to care, and educating people about prevention and safety.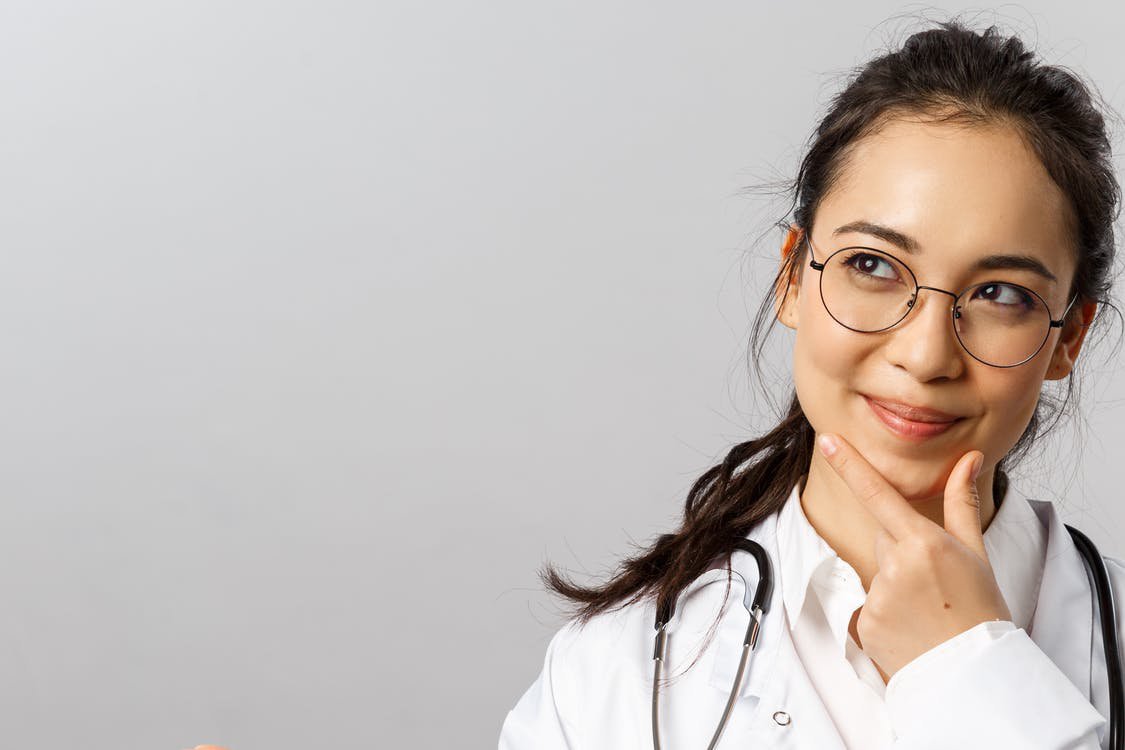 Are You Ready to Become a Public Health Nurse?
Public Health Nurses are empathetic to the struggles of other people. They are always focused on positively impacting an entire community and would love nothing more than to help as many people as possible. They are great communicators who feel at ease in front of large crowds. Moreover, Public Health RNs are excellent educators, always prepared to present complex and vital information in an easy-to-understand manner to patients from all walks of life.
If these descriptors fit your personality, then public health nursing is the best career for you. It's a gratifying job through which you get to help many people lead better, healthier lives.
Start your journey to becoming a Public Health Nurse today. Enroll in Nightingale College's BSN program, and we'll equip you with the skills and knowledge necessary to excel in your future nursing career!