Leadership and Management Roles in Nursing: Differences, Similarities, and Everything Else You Need to Know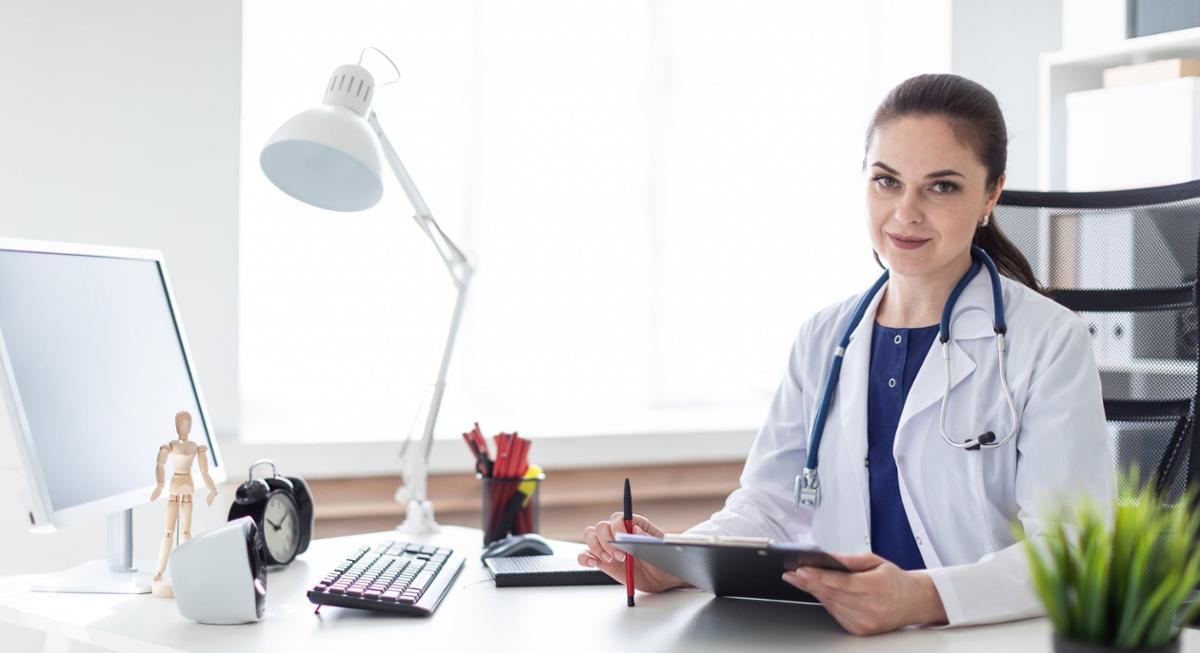 Many times people use the terms Nurse Manager and Nurse Leader interchangeably. While they do share some things in common, the management and leadership paths in nursing are otherwise distinct.
This guide will closely examine each of these roles, paying particular attention to the differences between job description, duties and responsibilities, education, and salary. We also touch upon the essential skills and qualities that set these highly trained professionals apart from other Registered Nurses.
Let's throw some light upon the differences and similarities between nursing leadership and management.
What Are the Differences Between Nurse Manager and Nurse Leader?
While both positions require similar skills and aim to advance and improve nursing practice, they are not synonymous. One implies a more hands-on approach, while the other operates "behind the scenes." Nurse Managers (NMs) and Nursing Leaders (NLs) deal with directing nursing staff, maximizing efficiency among the nurse workforce, mentoring RNs, and leading their teams in providing quality patient care. However, the scope of their practice, the sphere of influence, and focus differ.
What is a Nurse Leader?
Holding a higher-level nursing role, a Nurse Leader's main aim is improving nursing practice and outcomes. Their approach is less hands-on and more focused on the bigger picture: implementing the vision, fulfilling the mission, and developing long-term plans for the organization in which they work.
Nurse Leaders' help and expertise are invaluable in creating annual strategies for achieving financial and operational goals. They oversee the upholding of ethical, professional, and medical standards within their institution. Also, they spearhead projects and initiatives which revolve around two essential goals: increasing the quality and reducing the costs of patient care.
RNs working in nursing leadership can hold positions such as Head Nurse, Patient Care Director, or Chief Nursing Officer. They will generally delegate tasks to Nurse Managers. At the same time, they keep a birds-eye view over the improvement of patient health outcomes.
Nurse Leaders focus on empowering others and motivating, inspiring, and influencing the nursing staff to meet the standards of the organization.
What is a Nurse Manager?
As with all other professions, a management position in nursing implies overseeing, directing, and organizing employees and making sure that the department they supervise functions like a well-oiled machine.
Certain processes within a healthcare organization fall under the jurisdiction of Nurse Managers. Planning, organizing, staffing, and guiding the nursing staff is the direct responsibility of the NM. They are in charge of the daily operations of the department and coordinating the patient's continuum of care.
Nurse Managers are also the person the staff goes to when they have issues with fulfilling their duties, when they encounter problems with coworkers, or when they need advice and guidance on accurately diagnosing or offering care to patients. They may not be as hands-on as bedside RNs. However, they are still involved in patient care planning, overlooking the collaboration and communication between nurses and other members of the healthcare team.
Also, a position in nursing management necessitates a thorough understanding of the business side of healthcare. Nurse Managers will often deal with budgets in addition to their other responsibilities.

Nursing Management vs. Leadership: Duties and Responsibilities
Because of the different roles they hold within the organization, Nurse Leaders and Nurse Managers fulfill a different set of tasks. Here is an overview of the day-to-day duties and responsibilities of each of these highly skilled professionals:
What Does a Nurse Leader Do?
A Nurse Leader's job description concentrates on setting policy, influencing nursing teams, and kick-starting transformation and change in nursing practice. They must always be well informed about the latest developments in healthcare research. Some of the responsibilities of a Nurse Leader include:
Introducing initiatives and projects meant to shorten the average length of patient hospital stays
Developing strategies for reducing patient readmission rates
Committing to reducing healthcare costs
Overseeing the implementation of quality and safety measures in their institution
Developing treatment plans
Ensuring the employees' compliance with rules, regulations, and ethical standards
Managing fiscal responsibilities
Working to reduce the turnover rates of RNs
Advocating for patients, nurses, and the profession in general
What Does a Nurse Manager Do?
A Nurse Manager's role centers around increasing the efficiency of the nursing staff by directly overseeing their activities. While the list of responsibilities is vast, here are some of the most common duties that come with the Nurse Manager title:
Identifying staffing requirements and ensuring that the institution is adequately staffed
Evaluating the performance of Registered Nurses and offering constructive feedback
Hiring and firing nurses
Creating schedules and distributing assignments to nursing staff
Offering career mentoring advice
Managing the budget of the department they supervise
Ensuring that their department is supplied with the appropriate equipment and supplies
Encouraging the professional development of staff by planning and implementing educational opportunities
Evaluating the quality and effectiveness of nursing practice within the institution
Serving as the liaison between the nursing staff and the top management, thus making sure Registered Nurses are involved in the decision making and the implementation of initiatives that affect them directly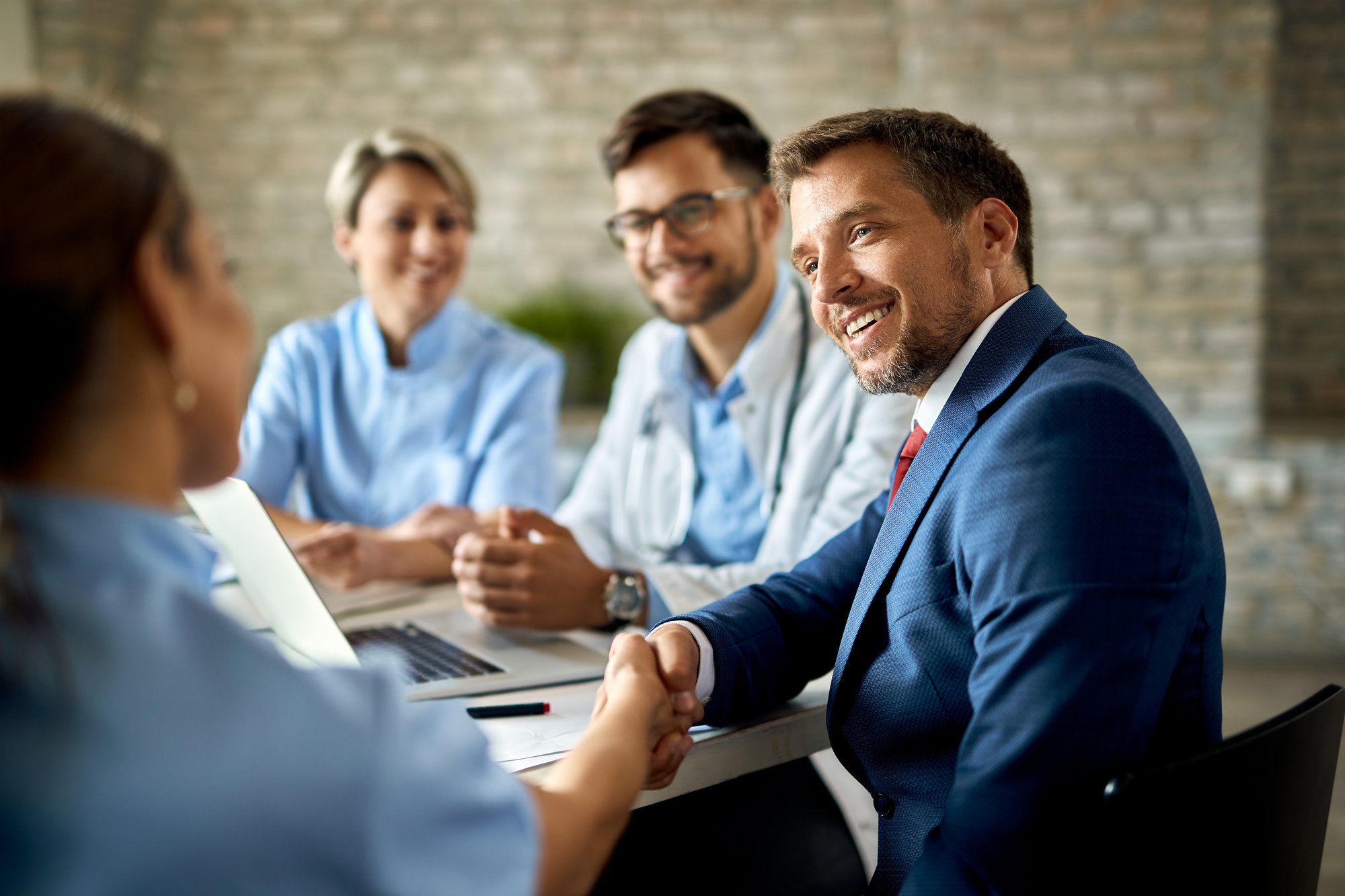 What are the Qualities They Should Possess?
Nursing leadership and management are different in some regards, but at the heart of both these roles is a similar skill set. Certain qualities are indispensable to both Nurse Managers and Nurse Leaders. Let's glance over some of the qualities that make a great Nurse Leader or Manager:
Leadership skills. This comes as no surprise, but leadership skills are essential for both roles. Effective leaders know how to motivate their teams. They are pros at handling and delegating responsibilities and are great problem solvers. They always manage to find creative solutions to problems, which is a requirement for NMs and NLs. Also, good command of leadership skills helps motivate staff, keep morale high, and contribute to job satisfaction.
Interpersonal skills. Jobs that require teamwork and dealing with people on a daily basis would be hard to fulfill without a firm grip on interpersonal skills. Nurse Managers and Nurse Leaders need to communicate with both groups and individuals in their professional lives, so they must build good relationships and work efficiently with others.
Analytical skills. This is another high-priority competency for those who wish to pursue nursing management and leadership positions. Analytical skills allow you to find solutions to any problem thrown your way and help you make informed decisions about the best course of action. Understanding problems and scrutinizing the situation for viable solutions is a crucial skill for Nurse Managers and Leaders. In order to sharpen these skills, they must understand and follow current regulations in nursing and adapt to new laws.
Communication skills. By their very nature, nurse management and leadership roles require fantastic communication skills. These professionals must be able to communicate policies and procedures effectively. They must ensure that the staff and people they oversee follow and comply with the new policies and regulations. Knowing how to communicate them properly plays a crucial role in their adoption.
Technical skills. Nurse Leaders and Nurse Managers must always be on top of the game. Hence, they must follow the newest advancements in healthcare technology and data analytics. For instance, suppose a Nurse Manager doesn't know how to operate the Electronic Health Record Systems. How will they train and prepare the nursing staff to use them when the facility adopts these technologies? Proficiency in the technical side of nursing plays a significant role in the success of NMs and NLs.
What Is the Educational Route They Must Pursue?
In order to start their practice, Nurse Managers and Nurse Leaders must fulfill specific education requirements. These requirements might differ from one employer to another. Still, typically, they need at least a Bachelor's Degree to enter the profession. However, obtaining your Master's Degree in Nursing is far more common among pursuant of these advanced roles. Moreover, when looking to fill NM and NL positions, employers in the healthcare field strongly prefer MSN-trained Registered Nurses.
Graduate programs take between two and three years to complete. They include coursework and practical experience directly related to leadership and management. Thus, graduates of MSN programs are better prepared to take on the responsibilities associated with being a manager or leader in the healthcare industry.
Many aspiring Nurse Leaders and Managers also contemplate advancing their nursing degree even further by pursuing a doctorate. Doctor of Nursing Practice (DNP) programs elevate learners' skills and knowledge, allowing them to pursue and excel in more senior positions.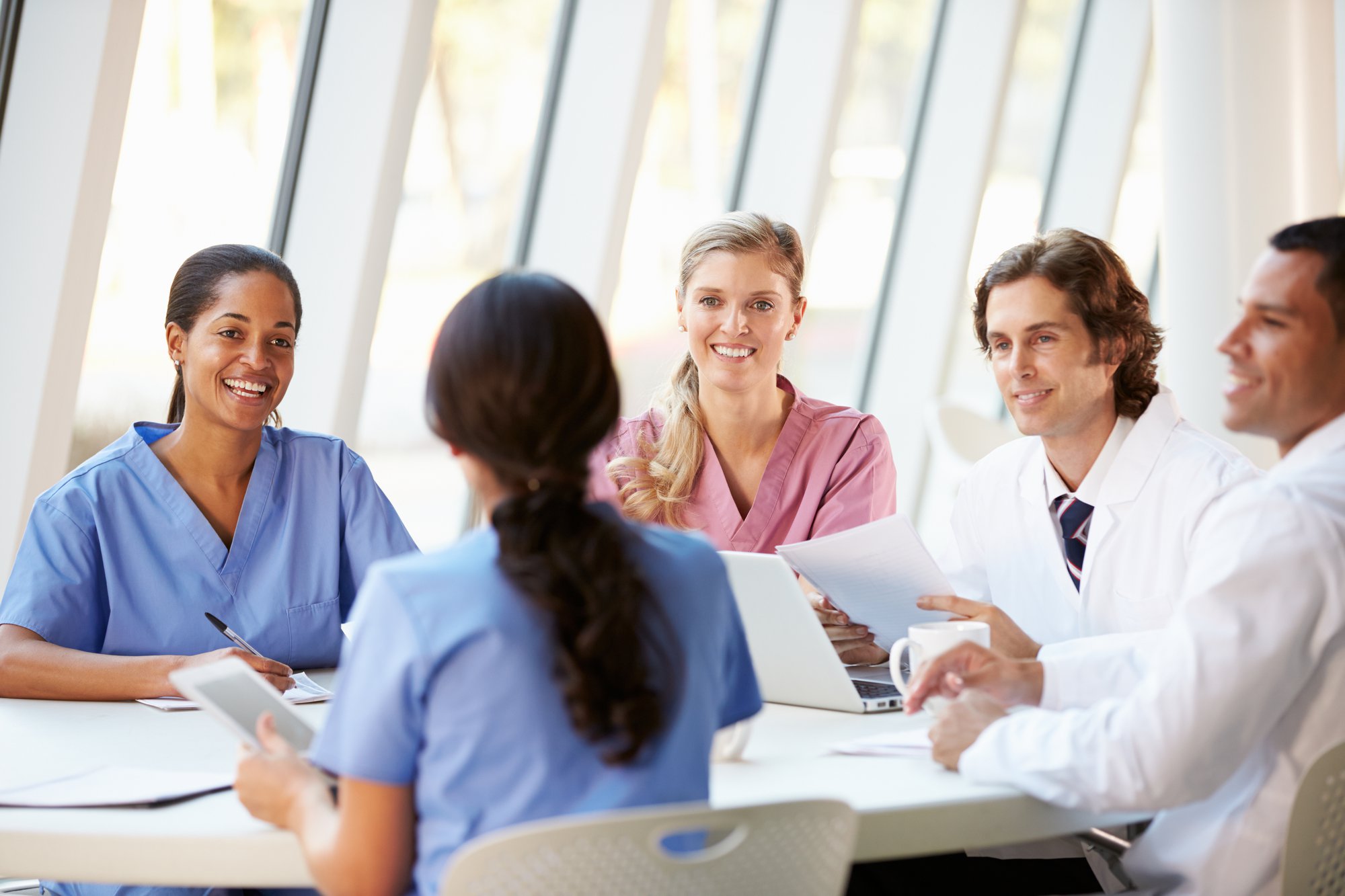 Nursing Management vs. Leadership: Salary Expectations
Nursing management and leadership positions come with higher than average wages. A Registered Nurse earns on average $80,010 yearly. Meanwhile, according to the BLS, a Nurse Manager's mean annual salary is around $118,800. The bump in pay reflects the higher level of education and the increased responsibility level that comes with the position.
As far as Nurse Leaders are concerned, according to the 2019 Salary and Compensation Study for Nurse Leaders elaborated by the American Society of Nursing Leadership, they earn more than $150,000 annually.
Final Thoughts
Both leadership and management roles are essential to the good functioning of the healthcare system. While these positions may not be synonymous, they definitely are complementary. It's best when effective Nurse Leaders also excel at management and when Nurse Managers are effective leaders. The nursing workforce is like a living organism, and good collaboration, successful communication, and effective leadership are its backbone.
Nurse Leaders and Managers must be passionate, respected, and committed individuals. They need to work ceaselessly to improve the quality of care for the patients and job satisfaction for the employees.
These are not easy roles to fill, but one is bound to succeed with the proper education, training, and skillset.
If you see yourself in a career in management or leadership, start paving the road for yourself today. Enroll in Nightingale College's RN-to-BSN program and get one step closer to your dream job!