The Ultima Guide to Nursing Degrees and Levels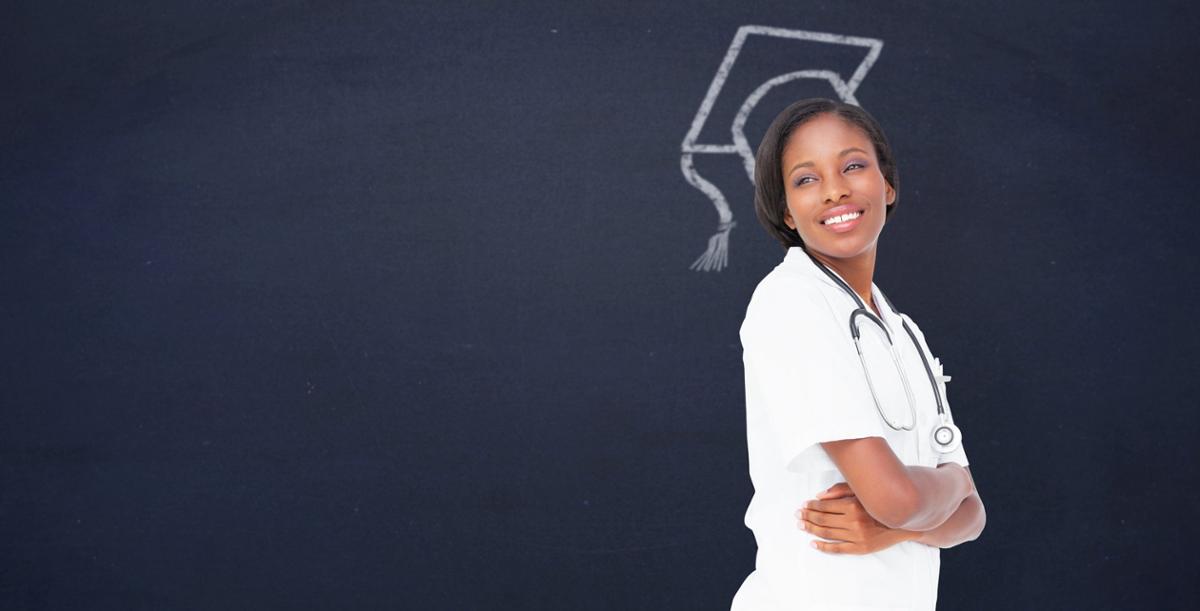 There are many nursing degrees, levels, and credentials – so many that at times it can get overwhelming trying to make sense of all of them.
That's why we have put together this complete guide to the nursing hierarchy, carefully explaining all the nursing degrees you may come across in your research. Whether you're at the beginning of your career or are a seasoned professional, here you will find the credentials and degrees associated with all levels of nursing.
Let's jump into the different types of nursing degrees and learn more about them and where they can take you on your professional journey.
What Are the Different Types of Nursing Degrees?
There are many ways to become a nurse and just as many ways to advance your career, should you decide to climb up the professional ladder. From just dipping your toes to diving headfirst into the waters of the nursing profession – let's see different ways of obtaining a nursing degree:
Certified Nursing Assistant (CNA) Certificate
A Certified Nursing Assistant (CNA) credential is a non-degree diploma that you can pursue at community colleges, vocational schools, and even in some high schools, hospitals, or nursing homes. This program prepares learners to provide the most basic levels of care. CNAs' duties often revolve around helping patients with their daily activities, bathing, feeding, taking the patient's vitals, helping them move around. They will always work under the supervision of higher-ranking nurses like LPNs or RNs.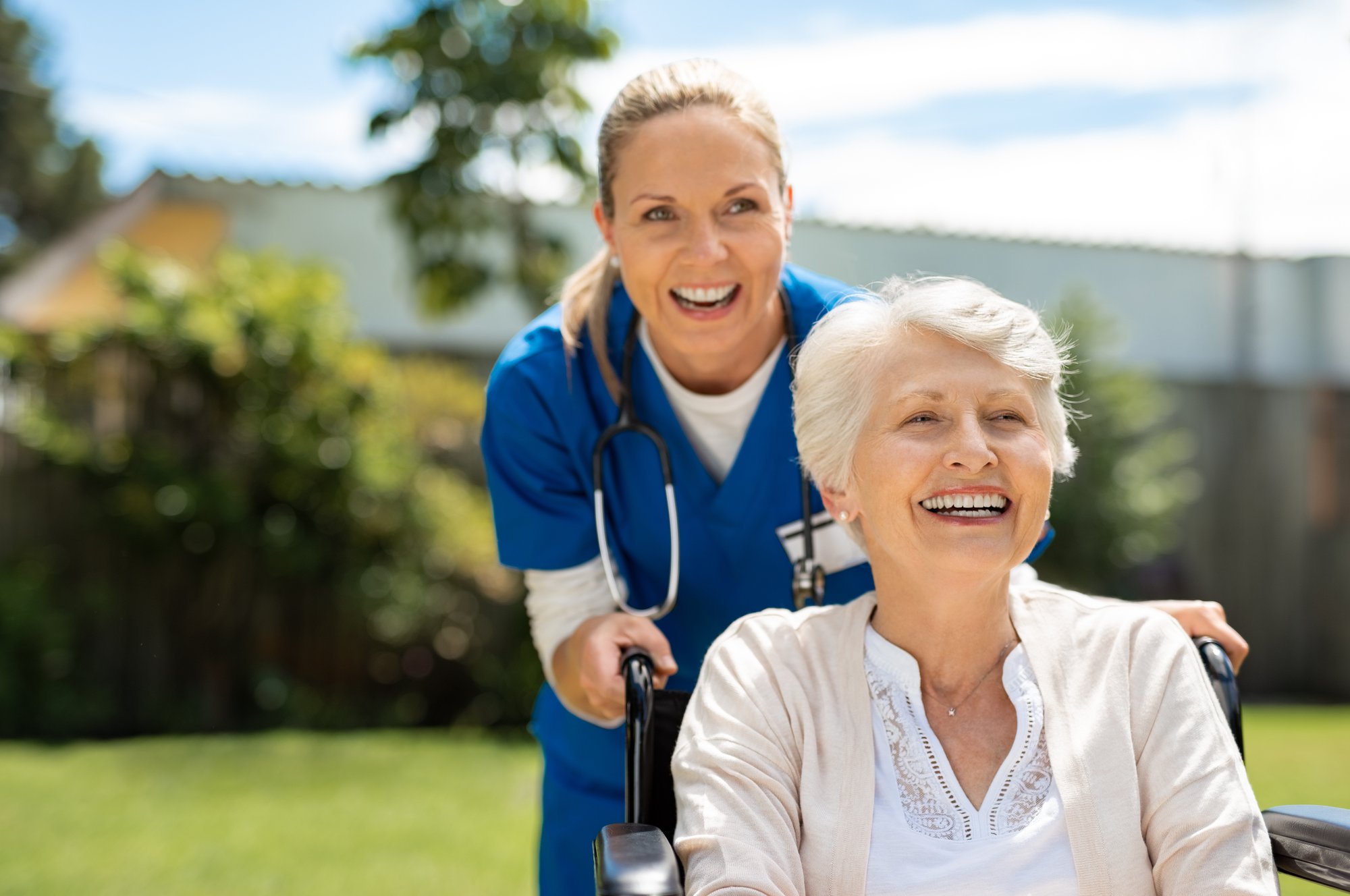 Who is this degree suitable for?
Becoming a CNA is the fastest way into the nursing field. First and foremost, it is an excellent option for people looking to enter the healthcare field as quickly as possible and start working right away. A CNA certification is often pursued by high school graduates who want to test the waters to decide if nursing is right for them. It's also a great option for aspiring nurses who already know they want a career in the field, to gain work experience before they apply for more advanced nursing programs. It's an efficient way to set yourself apart from the competition. People working in different fields and considering a career switch to healthcare can also benefit from getting their CNA certification before committing to more advanced degrees.
How long does it take to get?
The main advantage of a CNA certification is how little time it takes to obtain. This is, quite frankly, the fastest way to obtain an entry-level nursing job. Some requirements for the CNA may vary from state to state, but official federal guidelines dictate that one must complete a minimum of 75 hours of nursing education and at least 16 hours of supervised clinical training before one can start working. Considering this, it can take anywhere from 4 to 12 weeks to obtain your Certified Nursing Assistant certification.
What are your salary prospects?
Because of their limited nursing education, CNAs earn significantly less than other types of nurses. As of 2020, the national median wage for Nursing Assistants was $30,850.
Diploma in Practical Nursing
Pursuing a diploma in practical nursing is an excellent way to jumpstart your career in nursing by becoming a Licensed Practical Nurse. Practical Nursing Programs blend learning subjects like nursing, biology, and pharmacology with supervised clinical experience. A Diploma in Practical Nursing prepares you for duties slightly more advanced than those of a CNA. As an LPN you will also work under the direct supervision of Registered Nurses and doctors.
An LPN's responsibilities are as follows: monitoring a patient's health, changing bandages, inserting catheters, and ensuring patients' basic comfort needs (by helping them eat, bathe, get dressed, etc.) Depending on the state in which they practice, the duties of an LPN may vary. In some states, LPNs with the required training can administer medications or start IV drips. They can also be in charge of supervising other LPNs or unlicensed medical staff, like CNAs. These differences will vary significantly from state to state.
Who is this degree suitable for?
Generally, this education route is taken by recent high school graduates who are still in the process of figuring out their future career plans. CNAs who are ready to move on in the nursing field can also pursue a Diploma in Practical Nursing. It is also an option for professionals from other fields who are considering a career switch but would prefer first to see if nursing is a good fit. Many aspiring RNs also start by first getting their LPN qualifications. Generally, LPNs will advance their nursing education later on and become Registered Nurses.
How long does it take to get this degree?
Becoming an LPN is a good choice for learners who want to enter the nursing field reasonably quickly. Most Diploma in Practical Nursing programs take around 12 months to complete, but that may vary slightly from one program to another. After completing a diploma program, prospective LPNs are eligible to sit for the National Council Licensure Examination (NCLEX-PN). Only after successfully passing the NCLEX-PN is one granted PN licensure and can work as a Licenced Practical Nurse.
What are your salary prospects?
As a Licensed Practical Nurse, the salary you can expect is significantly higher than CNA wages, yet not quite to the RN level. According to the Bureau of Labor Statistics, as of May 2020, the median wage for LPNs was $48,820.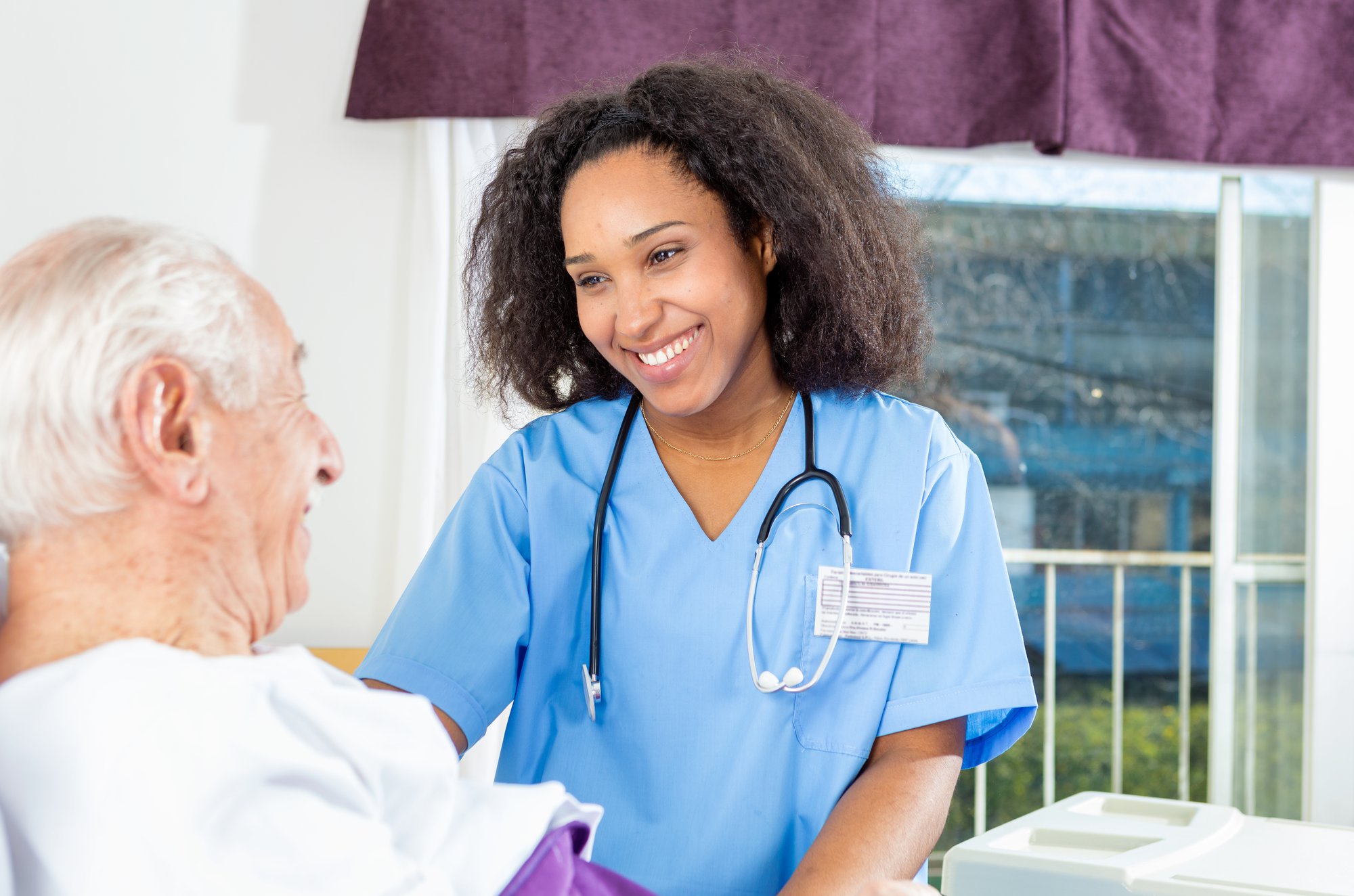 Find out more about Nightingale College's Practical Nurse Diploma Program.
Associate Degree in Nursing
In order to become a Registered Nurse, the minimum degree requirement is an Associate's Degree in Nursing. An ADN is the fastest way to achieving RN licensure. This degree allows you to work in most nursing positions involving bedside direct patient care. Registered Nurses with an Associate's Degree in Nursing have a far-reaching set of responsibilities ranging from taking health histories, assisting physicians during medical procedures, ordering, and running diagnostic tests, and educating patients and their families.
Who is this degree suitable for?
Suppose you have your heart set on becoming a Registered Nurse but, for some reason, you are not ready or able to commit to a full BSN degree. In that case, pursuing an Associate's Degree in Nursing is your best choice. You get RN licensure and can start working in the field sooner. Generally this degree is great for high school graduates who would like to begin their nursing journey, but is also good for others who are considering switching careers. It's a good option for CNAs and LPNs looking for career and educational advancement as well.
How long does it take to get the degree?
An Associate Degree in Nursing takes less time to complete than a regular BSN, making it a desirable option among prospective nursing learners. ADN are typically offered as part of the curriculum in community colleges and technical/vocational schools. You can complete this degree in about two years. Often, there will also be part-time options for the degree available.
Should you decide later in your career that you want to pursue a Bachelor's Degree, you'll be happy to know that most BSN programs allow you to transfer some of the ADN credits and gained work experience. It will therefore take less time to get your BSN if you already have an ADN.
What are your salary prospects?
There is no official data on how much Registered Nurses make based on their education level. So, while the Bureau of Labour Statistics does not make a clear distinction between how much ADN vs BSN RNs earn yearly, they do indicate that the median salary for all RNs is $80,010. According to ZipRecruiter, as of April 2021, the national average salary for ADN RNs is $73,794.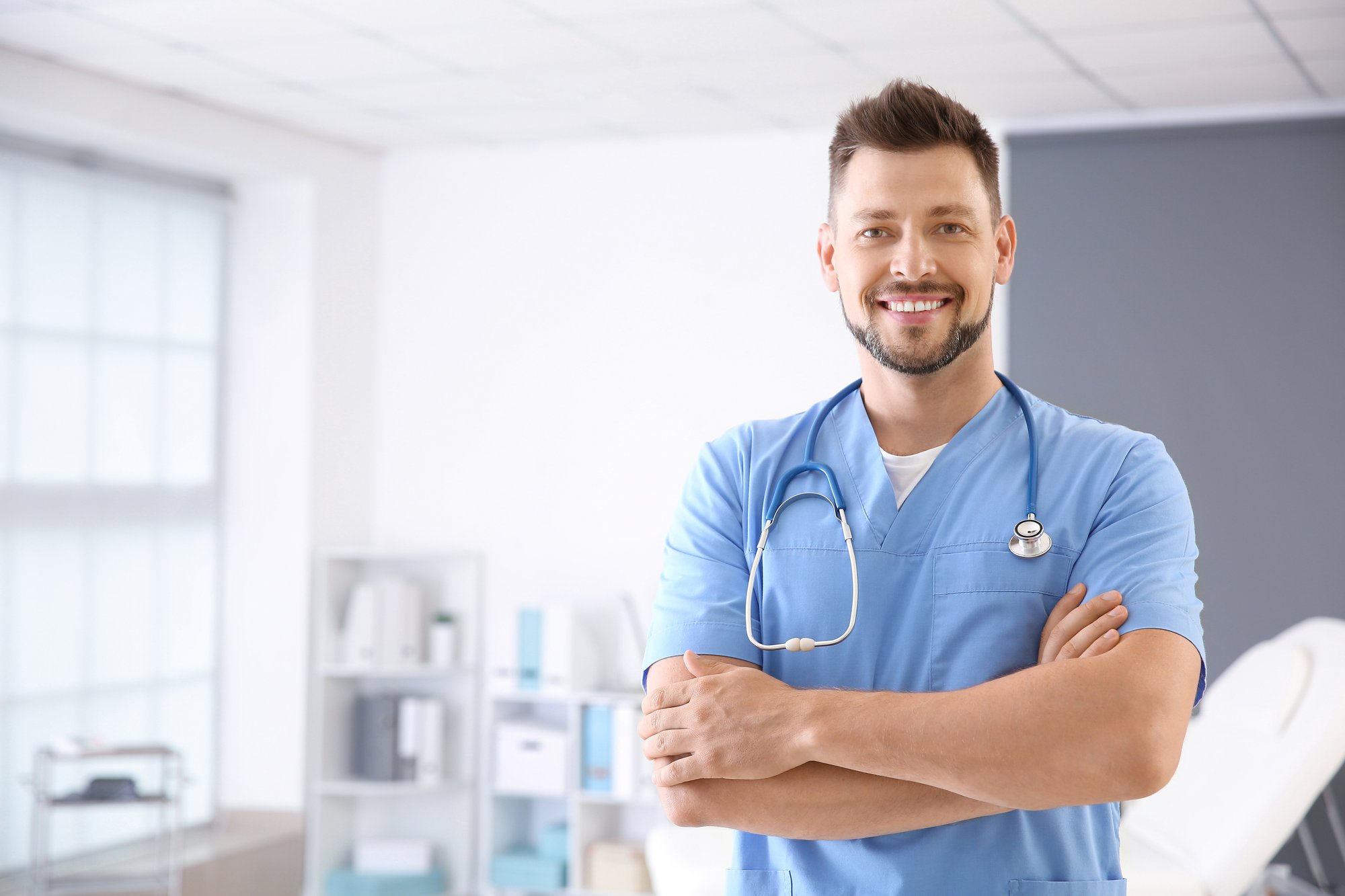 Bachelor's Degree of Science in Nursing
A Bachelor's Degree in Nursing is increasingly becoming the gold standard when it comes to nursing education. It significantly expands your chances of securing a better-paying job as well as ensuring your access to a larger pool of job opportunities. A BSN makes it much easier to pursue more specialized nursing roles – tailored to your interests and needs. This level of nursing also makes you eligible for supervisory positions, jobs outside bedside care, careers that blend technology, informatics, forensics, and much more with nursing.
First and foremost, after completing a BSN program you can sit for the NCLEX-RN exam and obtain RN licensure (should you not already have it as a result of your ADN studies). Once you are properly licensed, a BSN degree opens a lot of doors for you.
Who is this degree suitable for?
If you are already sure you want to pursue nursing as a career, then jumping straight into a BSN may be a good choice for you: as long as you have the time, resources, and energy to commit to a four-year program. A BSN is an essential addition to the resume of any nurse who has APRN aspirations. But even if you don't necessarily want to pursue advanced practice roles, a Bachelor's Degree is gaining more and more ground as the main nursing degree level. Over 82% of employers in the healthcare industry say they have a strong preference for BSN-trained nurses, while over 40% already require that their new hires have a BSN degree. So, if you are seriously considering a future in nursing, then it's probably a good idea to set your eyes on a BSN program.
How long does it take to get this degree?
The length of time it takes to complete a BSN degree varies greatly depending on your current nursing level. There are three main routes towards a BSN, and they can take anywhere from 12 months to four years.
A traditional BSN Degree takes about four years to complete. It's the best course of action for aspiring nurses with no prior nursing degree or ADN studies. At Nightingale College, we have designed a direct-entry BSN program specifically for learners at the beginning of their nursing education, with no prior clinical experience. It follows a blended-distance format with online didactic instruction and on-ground experiential learning. Our program takes 32 months to complete, and it fully prepares you for a career as a Registered Nurse.
If, however, you already have an Associate's Degree in Nursing, you can enroll in an RN-to-BSN program and earn your BSN degree in 12 months to two years. Nightingale College's fast track RN-to-BSN program is an excellent choice for working professionals who want to elevate healthcare. It is a fully online program that can be completed in as few as 12 months, or even eight months if you have completed all GE requirements.
Enroll in our RN-to-BSN and advance your nursing skills to the highest level!
There's also a third option for career switchers: if you already have a Bachelor's degree in a different, unrelated field, you can pursue an Accelerated Direct Entry BSN Program, which you can complete in up to 19 months.
Find out more about how long it takes to get your BSN Degree.
What are your salary prospects?
Generally, as a BSN RN, you can expect slightly higher salaries compared to your ADN counterparts. While BLS data indicates that the average salary for Registered Nurses across the US is $80,010, it's worth noting that often BSN nurses are in the top 25% earners in the field. This puts the average salary for BSN RNs at $93,590. However, according to ZipRecruiter, the average salary for BSN RNs is $79,723.
Master's of Science in Nursing
One step higher in the hierarchy of nursing degrees is the Master's of Science in Nursing, a graduate degree that's a lot more specialized than typical nursing degrees. An MSN lets you dive into areas such as education, leadership, management, healthcare policy, and much more.
Who is this degree suitable for?
Generally, MSNs are for already licensed nurses. It is perfect for BSNs who want to take their career to the next level and pursue Advanced Practice roles. So, if you are considering a career as a Nurse Educator, a Nurse Anesthetist, a Nurse Midwife, or Nurse Practitioner, an MSN is the way to go.
How long does it take to get this degree?
The length of time it takes to complete an MSN Degree depends on your current level of nursing education. Typically, if you already have a BSN degree, it should take around two years to get your Master's in Science of Nursing. For aspiring MSN nurses that do not yet have their Bachelor's Degree in Nursing, that timeframe will be longer, for 3 to 4 years. Bear in mind that an unencumbered RN license is imperative prior to starting your MSN studies.
What are your salary prospects?
The salaries of MSN-trained nurses will vary significantly from one job to the other. For instance, Nurse Educators earn an average salary of $84,060. Nurse Practitioners make around $114,510 annually, while Nurse Midwives can expect wages of about $115,540. Nurse Anesthetists are by far the highest-paid nurse. According to the BLS, the average salary of NAs is $189,190 yearly.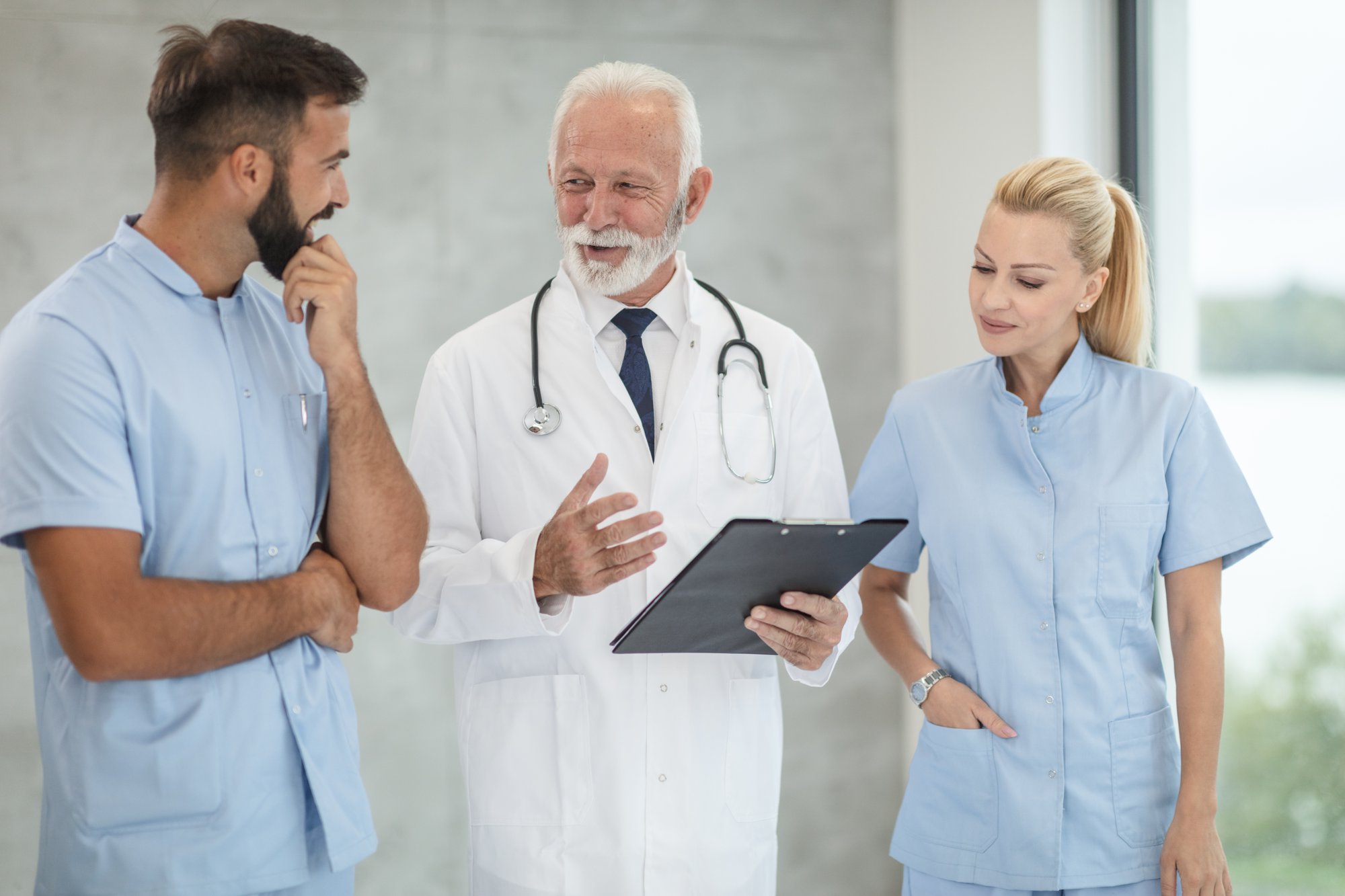 Doctoral Degree in Nursing
Doctoral degrees are the highest level of education in the field of nursing. Doctoral degree programs are designed for nursing professionals who wish to become cutting-edge leaders in the field. There are two main educational routes to achieve this status: PhD – Doctor of Nursing Philosophy, or DNP – Doctor of Nursing Practice.
Who is this degree suitable for?
Mostly, this degree is suitable for MSN graduates who wish to get to the very top of the nursing career ladder. Some programs may allow BSN graduates to pursue a Doctoral degree, but it will likely take longer to complete than if you have an MSN to start with.
How long does it take to get this degree?
Typically, it takes around two years to complete a doctoral degree in nursing.
What are your salary prospects?
According to a 2020 survey conducted by Nurse.com, the national average salary for DNPs was $98,000. The yearly wage of RNs with a nursing PhD is around $92,250.
What Are the Different Levels of Nursing?
What we have explored so far are the different levels of nursing degrees. Let's also take a quick look at the different levels of nursing credentials or professional ranks you can achieve. They have been mentioned briefly throughout, but it's helpful to look at them again and see what education level corresponds to each nursing rank.
We will start at the top with the highest level of nursing, and we'll work our way down to the other levels of nursing.
PhD or DNP
These are the highest levels of nursing practice. Doctor of Nursing Philosophy is a role primarily focused on the scientific aspect of the field and creating new and innovative research. This degree opens a lot of doors in the fields of research and academia.
Doctor of Nursing Practice is a practice-focused role which upon a strong foundation of clinical leadership and nursing theory. The main focus of a DNP is the practical, clinical aspects of advanced nursing practice.
APRN
The Advanced Practice Registered Nursing level is available for either MSN or DNP-trained Registered Nurses. At this level, you can pursue very specialized roles. Some of these include:
Nurse Educator: In this position, you will be on the front lines of preparing the new generations of nurses. It's a role of great responsibility and equal professional satisfaction.
Nurse Practitioner: In many regards, a Nurse Practitioner's role is similar to that of a physician. This degree level allows for a greater level of professional autonomy. In most states, NPs can practice independently, without the direct supervision of a physician.
Nurse Midwife: Acquiring this level of nursing education grants one the chance to work with mothers and families during pregnancy, birth, and postpartum stages.
Nurse Anesthetist: Certified Nurse Anesthetists have one of the most important and sensitive roles in the healthcare industry. They work closely with physicians before, during, and after surgeries to administer anesthesia, monitor patients, oversee recovery, and more. While not yet a requirement, a DNP might become mandatory to become a Nurse Anesthetist in the next few years.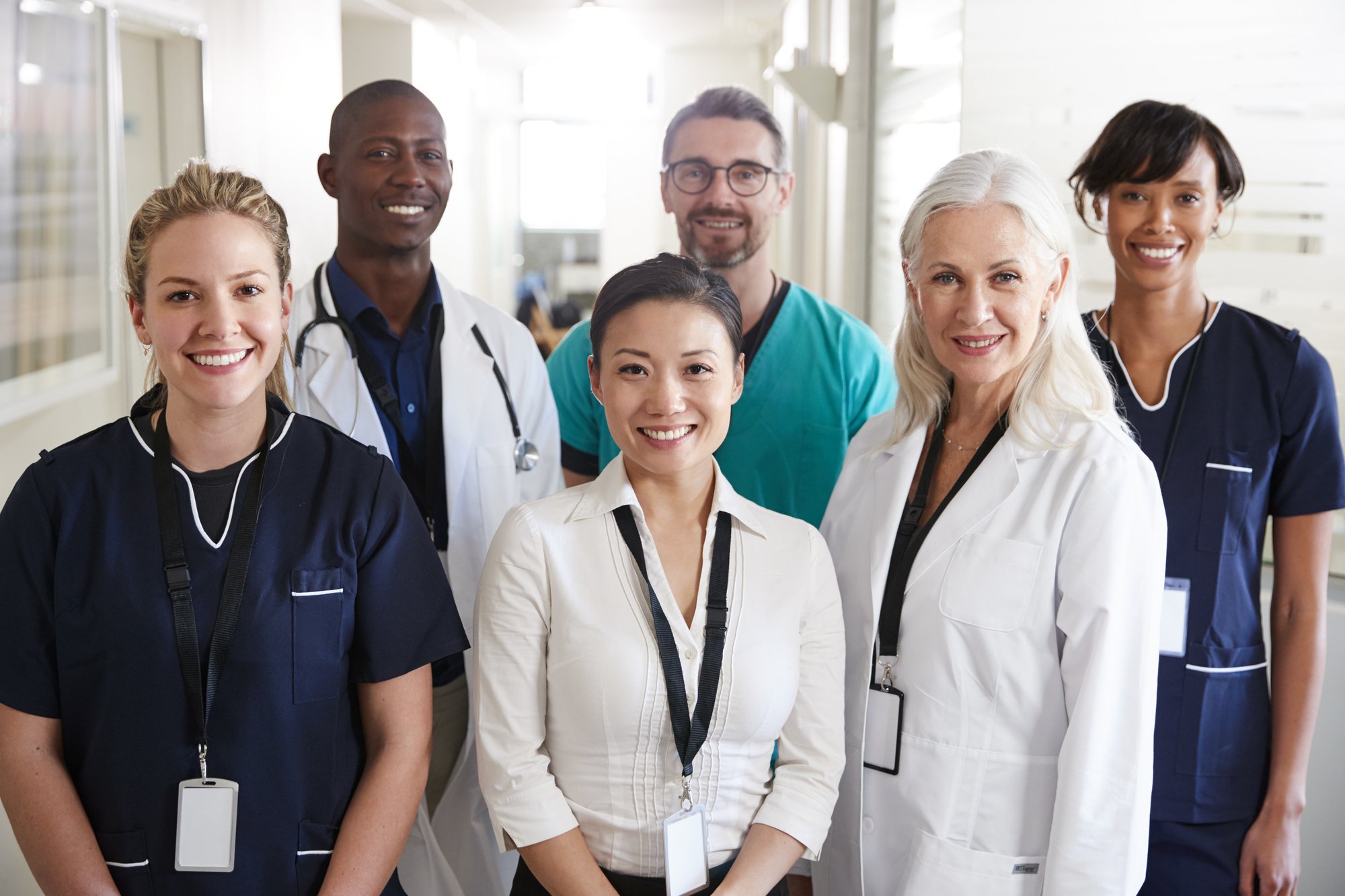 RN
Registered Nurses make up the largest percentage of healthcare professionals. You can reach this nursing role via two major ways: pursuing an ADN degree or a BSN degree.
ADN RNs have high chances of finding a job in hospitals, emergency rooms, physician's offices, and nursing care facilities. Don't forget that while an ADN is still the minimum degree requirement for RN licensure, employers show a much stronger preference for BSN-prepared RNs. As a BSN Nurse, you can also choose to work in hospitals, ambulatory healthcare services, physician's offices, outpatient care centers, and more. But you can also opt for less traditional nursing rules like Occupational Health Nurse, Nutrition Nurse, or Flight Nurse. A BSN degree also gives you more room to choose a specialization you're really passionate about, like pediatrics, orthopedics, gerontology, and so much more.
The job outlook for this level of nursing is excellent. BLS data indicates that the job growth potential for RNs stands at 7%, higher than the national average for other occupations (4%).
LPN
In 2019, there were over 721,000 employed LPNs in the country. Most Licensed Practical Nurses are employed in nursing and residential care facilities, in hospitals, offices of physicians, home healthcare services, or in different government agencies. Most LPNs work full time. The employment of Licensed Practical Nurses is also projected to grow significantly: 9% from 2019 to 2019, much faster than the average for all occupations.
CNA
According to the Bureau of Labour Statistics, in 2019, in the United States, around 1.5 million Nursing Assistants were employed in the healthcare workforce. Most of them work in nursing care facilities, private, state, and local hospitals, assisted living facilities for the elderly, and, to a lesser extent, home healthcare services.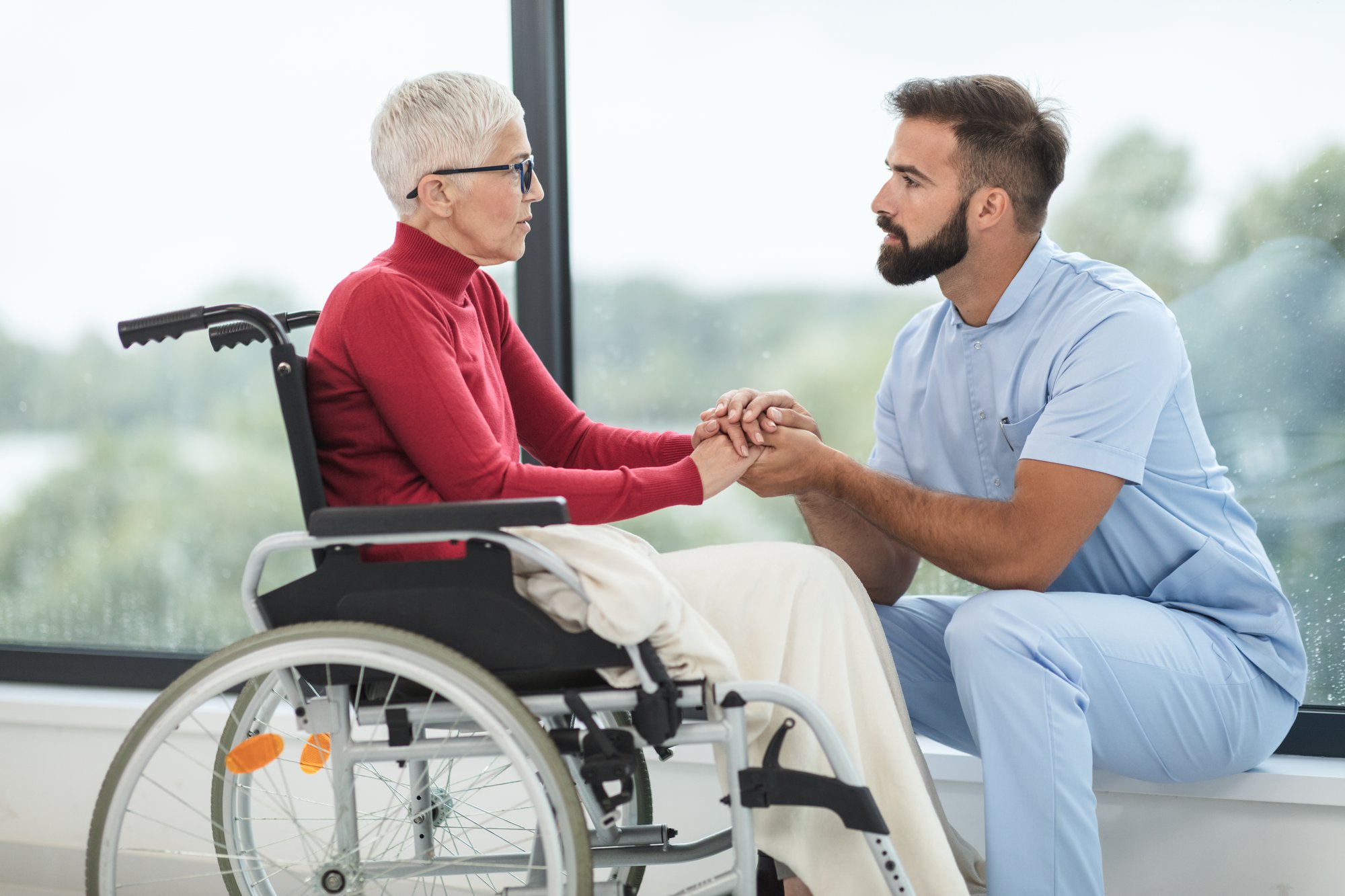 Are you ready to pursue the level of nursing degree that's perfect for you?
We hope that by breaking down the field of nursing by levels of education degree and nursing level, we helped you get a better understanding of how varied this profession is. Now, it is up to you to decide which level best suits you and how high up the nursing ladder you want to climb.
We are here for you along the way.
Do you want first to test the waters and see if nursing is a career you see yourself in? Enroll in Nightingale College's Practical Nurse Diploma program.
If you've already decided that your end goal is to become a Registered Nurse, our blended BSN program is here to guide your steps towards your dream career.
Also, check out our online RN-to-BSN program if you want to up your nursing level.
Your ideal level of nursing is within reach. Dare to achieve it.