The Best Nursing Career Paths and Opportunities: What Can You Do as an RN in 2021?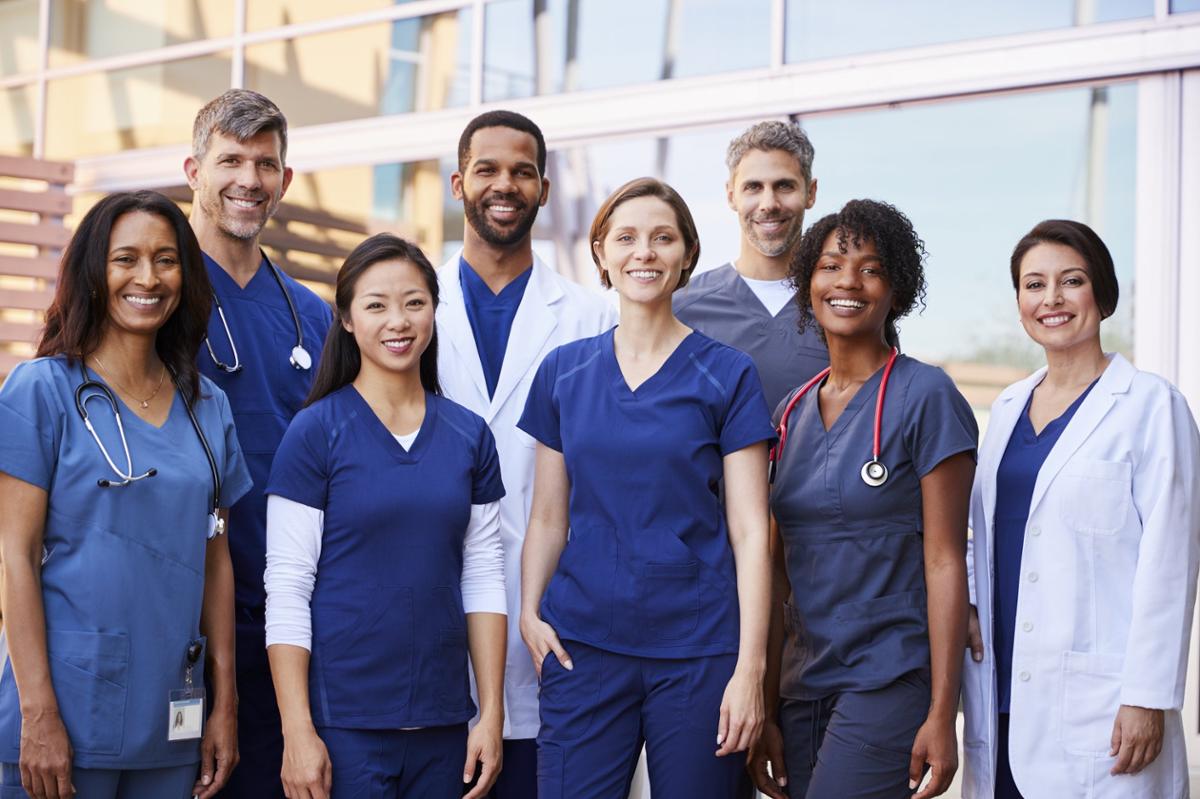 One of the many wonderful things about the nursing field is its versatility. Yes, nursing careers all spring from the same desire to help people and save lives. But from there, what emerges is a spider web of career paths and job opportunities – an intricate and diverse collection of possibilities to leave your mark on the wellbeing of the country.
However, precisely because it's so versatile, there is no one answer to the question, "What's the best nursing career?" Rather, it is a field where you, as an aspiring nurse, must decide what's your personal best. Among so many different opportunities for advancement, what is it exactly that you are looking for in a nursing career? And, just as importantly, what's the educational pathway that will take you there?
To help you navigate the multifarious world of nursing and to assist you in figuring out what is the best nursing career path for you, we have compiled a list of some of the all-around best nursing jobs.
Read on to find out the most advantageous career paths and opportunities for Registered Nurses and how to get them.
What Are the Pathways to a Nursing Career?
Before we dive into what are some of the best career opportunities in the nursing profession, let us take a look at the most common pathways toward a nursing career.
Certified Nurse Assistants (CNAs) always work under the supervision of a Registered Nurse or a Licenced Practical Nurse. They help patients with day-to-day activities and whatever healthcare needs they may have. Training usually takes between 4 and 12 weeks. Becoming a CNA is an excellent way for aspiring nurses to test the waters and learn more about the healthcare environment.
Licensed Practical Nurses (LPNs): A PN Diploma allows the professional to pursue entry-level practical nursing practice in long-term care facilities, clinics, and other healthcare settings. Their scope of practice is more limited compared to that of Registered Nurses. However, completing a PN degree might be preferable for healthcare professionals who wish to expedite their way into the nursing field, as an LPN degree usually requires less time to complete than an RN degree.
At Nightingale College, our online PN Diploma program can be completed within three academic semesters – as few as 12 months. This program is designed to serve as a gateway into practical nursing practice – teaching aspiring nurses to offer qualitative, competent, empathetic, client-centered nursing care.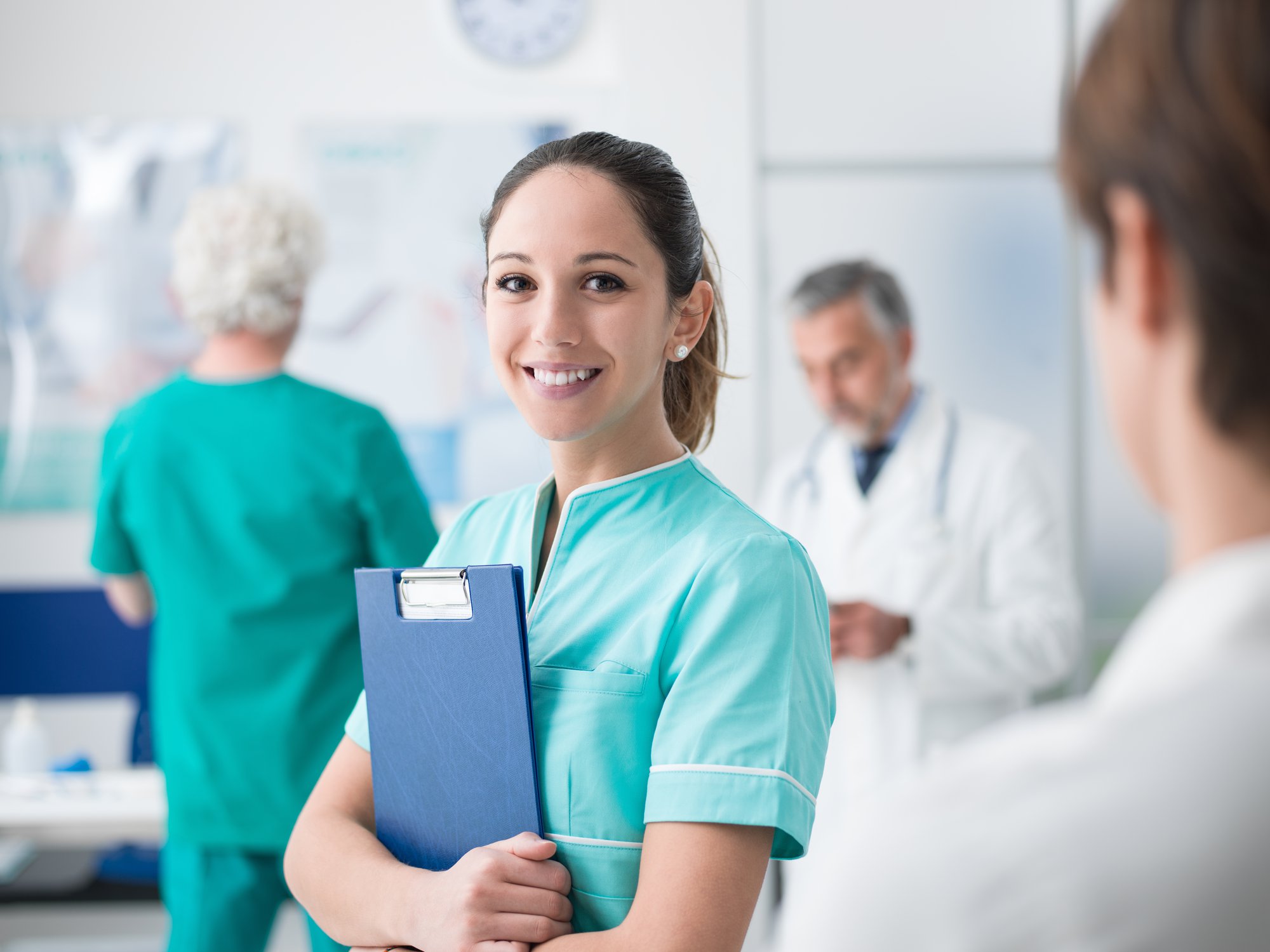 Are you considering a career in nursing? Becoming a Practical Nurse could be your first step. Enroll in our PN Diploma Program today.
Registered Nursing: Becoming an RN is the benchmark for today's nursing profession. There are several paths to a career as a Registered Nurse:
ADN Degree: Earning an Associate's Degree in Nursing is one way to secure the Registered Nurse title, although in recent years it's losing ground as the push for BSN Nurses becomes stronger. However, an ADN degree also prepares you to sit for the NCLEX-RN exam and, as you already know, passing the NCLEX-RN will award you an RN license, allowing you to start your practice as a Registered Nurse. ADN programs take less time to complete while still permitting you to pursue an RN career fairly quickly. That's why many nurses choose this path and later, when they are ready to propel their career forward, they can pursue RN-to-BSN degrees.
BSN Degree: This is more or less the traditional path to a nursing career. It takes three or four years to complete and equips you with the skills and knowledge for a successful nursing career. Upon completing the program you must pass the NCLEX-RN licensing exam, which will make many more career opportunities in the nursing profession available to you.
At Nightingale College, we offer a blended distance education BSN program that features online didactic instruction and on-ground supervised field experience. It is designed to advance your nursing skills and healthcare knowledge and delivery, setting you on the path to a tremendously meaningful and rewarding nursing career.
RN-to-BSN Degree: If you already have an RN degree under your belt and are considering advancing your career, the best choice for you is pursuing an RN-to-BSN degree. Due to you already having work experience, it usually takes a shorter amount of time to complete than a full BSN degree, and opens the door to further nursing opportunities.
We have designed an RN-to-BSN program keeping in mind working professionals who want to elevate healthcare. It takes less than 12 months to complete and offers fully online didactic instruction. Now you can pave your nursing career path on your terms.
Learn more about our RN-to-BSN program.
MSN Degree: Enthusiastic Registered Nurses who want to access even more and better career opportunities should also consider pursuing a Master's of Science in Nursing. An MSN opens the door to more specialized careers, as well as to APRN roles which offer significantly higher salaries, better benefits, more autonomy, etc.
MSN degrees allow you to more extensively combine nursing with your other passions. For instance, an MSNEd degree is the minimum requirement for pursuing a career in nursing education. If the thought of becoming a nursing instructor has crossed your mind, enrolling in an MSN program is required.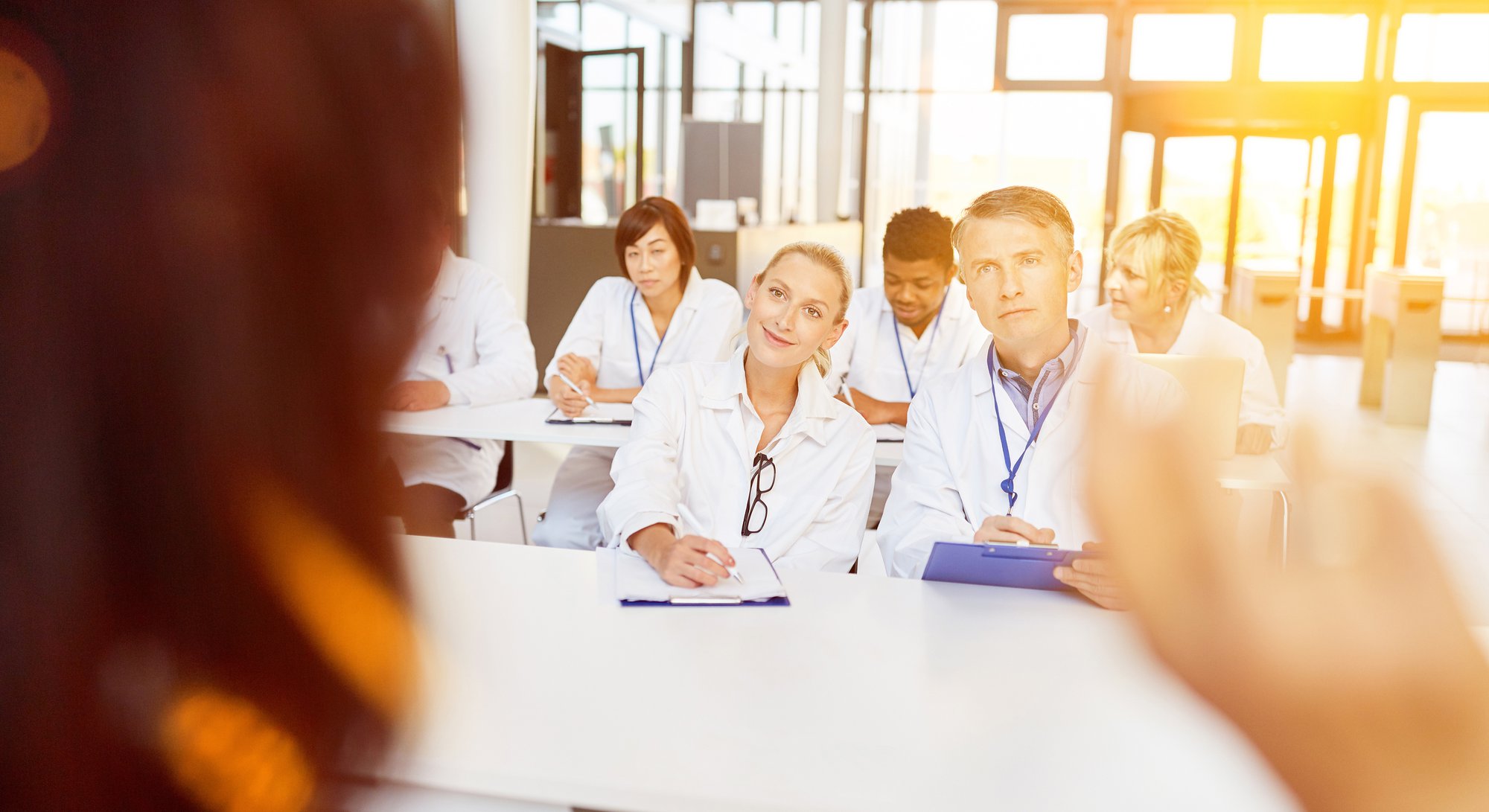 Read more about Nightingale College's MSNEd program.
Career Paths and Opportunities for Registered Nurses
There are many different career paths in the nursing profession. All of them have in common an unceasing drive to help people, but on an individual level nursing careers can be fairly diverse. Some of them require using your skills and knowledge at the bedside, helping patients directly. Others require you to assume leadership roles, while some dare you to push innovation. There are plenty of opportunities in the nursing field for RNs interested in education and research, and even for nurses who are looking for alternative nursing career paths.
Let's see what some of the best careers in nursing are.
Career Paths for RNs Interested in Direct Patient Care
Unsurprisingly, the widest pool of nursing career paths involves direct care. Here are some of thos opportunities.
OR Nurse
Path to specialization: ADN or BSN (preferred)
Salary outlook: $89,325
Career overview: Operating Room Nurses, also known as Perioperative Nurses, provide care to patients before, during and after surgery. In this position, your responsibilities include alleviating patients' concerns prior to surgery, assisting surgeons during operations and ensuring the OR is sterile at all times. Fast thinkers, people who demonstrate great attention to detail and compassionate, sensitive RNs will be perfect candidates for this job.
ER Nurse
Path to specialization: ADN or BSN (preferred)
Salary outlook: $85,704
Career overview: The Emergency Department is one of the most fast-paced environments in the healthcare system. Aspiring ER nurses must be able to handle the pressure, the unexpected, and should always be focused on giving timely and quality care to all the patients entering the ER doors. Some of the duties and responsibilities of an ER RN include triaging incoming patients, immediately stabilizing the ones in severe conditions, starting intravenous lines, performing tracheostomies and intubations, creating and maintaining patient records, working closely with doctors and other physicians. It can be quite a demanding career path but its pivotal role cannot be understated.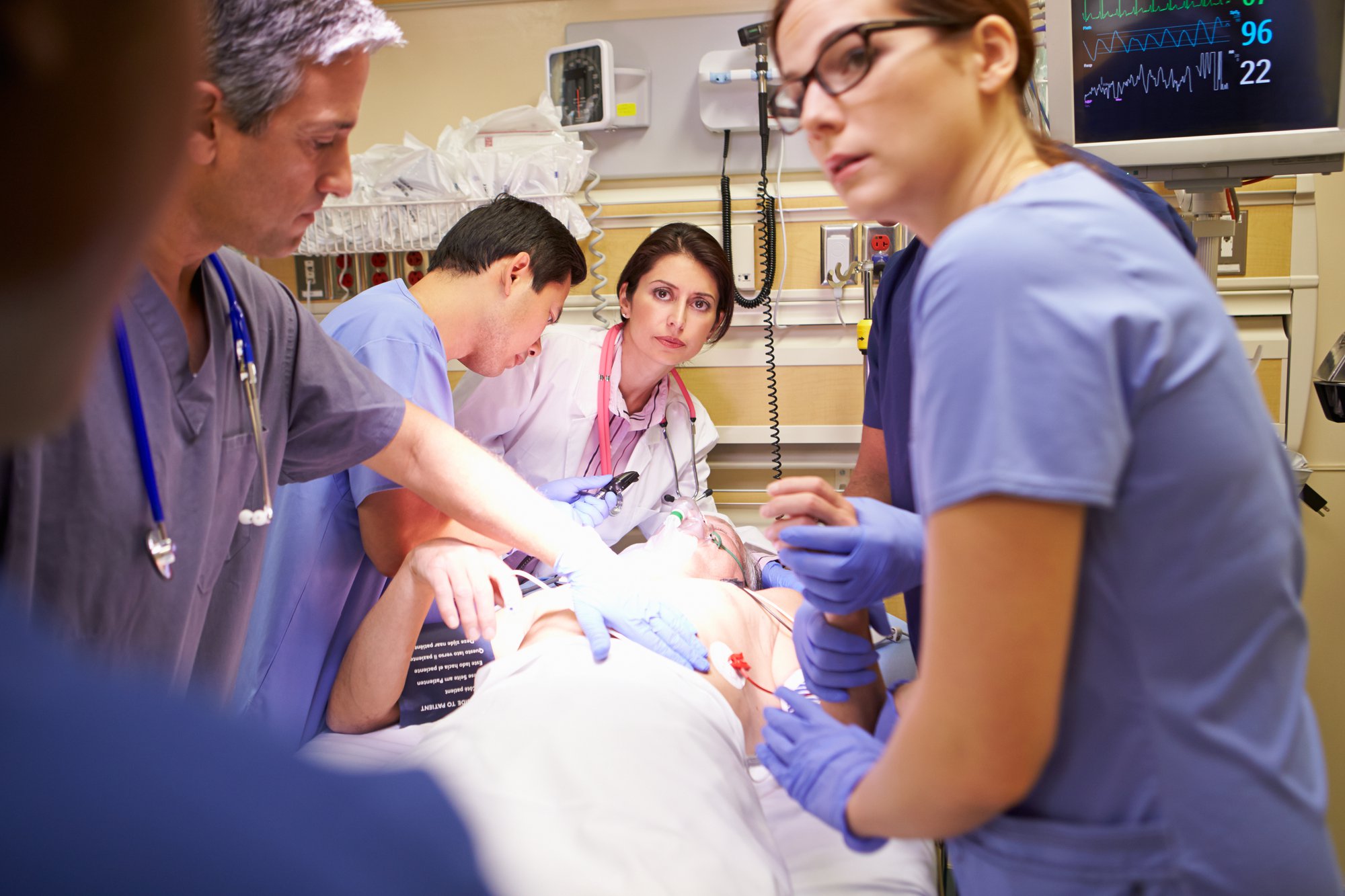 ICU Nurse
Path to specialization: BSN
Salary outlook: $101,374
Career overview: ICU nursing, or Critical Care Nursing, is not a career path for the faint of heart. ICU Nurses help treat patients who are in extremely critical conditions – people who are in immediate recovery from injury, illness or surgery. Most often, these patients may be in unstable, or even unconscious condition. ICU RNs will be in charge of administering medication, constantly monitoring vital signs, and providing general nursing care. They will have to operate specialized equipment frequently, so they have to possess the technical knowledge to work with ultrasound, electrocardiogram, defibrillator, mechanical ventilation, and advanced life support systems.
Cardiac Nurse
Path to specialization: BSN
Salary outlook: $83,438
Career overview: Cardiac Registered Nurses work alongside cardiologists and other physicians to help diagnose, treat and manage conditions related to the very complex cardiovascular system. The skill set needed for this position is very specialized as Cardiac Nurses have duties which often include defibrillation, electrocardiogram monitoring, and administering medications through IV drips. Due to heart disease being the lead cause of death among Americans, Cardiac Nursing will continue to be an advantageous nursing career path with a great job outlook.
Dialysis Nurse
Path to specialization: LPN, ADN or BSN (preferred)
Salary outlook: $73,769
Career overview: Nephrology Nurses, more commonly known as Dialysis Nurses, have a very precise and detail-sensitive role. Their main task is administering dialysis treatments to patients suffering from kidney diseases. Dialysis treatments are very technical in nature, so nurses must be very attentive and detail-oriented. Additionally, it also falls under the nurse's responsibility to educate patients about their condition and help them make the right lifestyle choices which can help keep the disease in check.
Pediatric Nurse
Path to specialization: ADN or BSN (preferred)
Salary outlook: $59,084
Career overview: Nurses who have an affinity for working with children should consider a career in pediatrics. Pediatric RNs help treat children from their infancy to their late teen years. The specific duties of a Pediatric Nurse will vary depending on their work environment, but essentially they can expect to document and record the child's health information, deliver immunizations, administer medications, care for the little (and not so little) patients before, during, and after surgeries. Pediatric Nurses should also teach parents on how to best care for their children and ensure them a healthy life.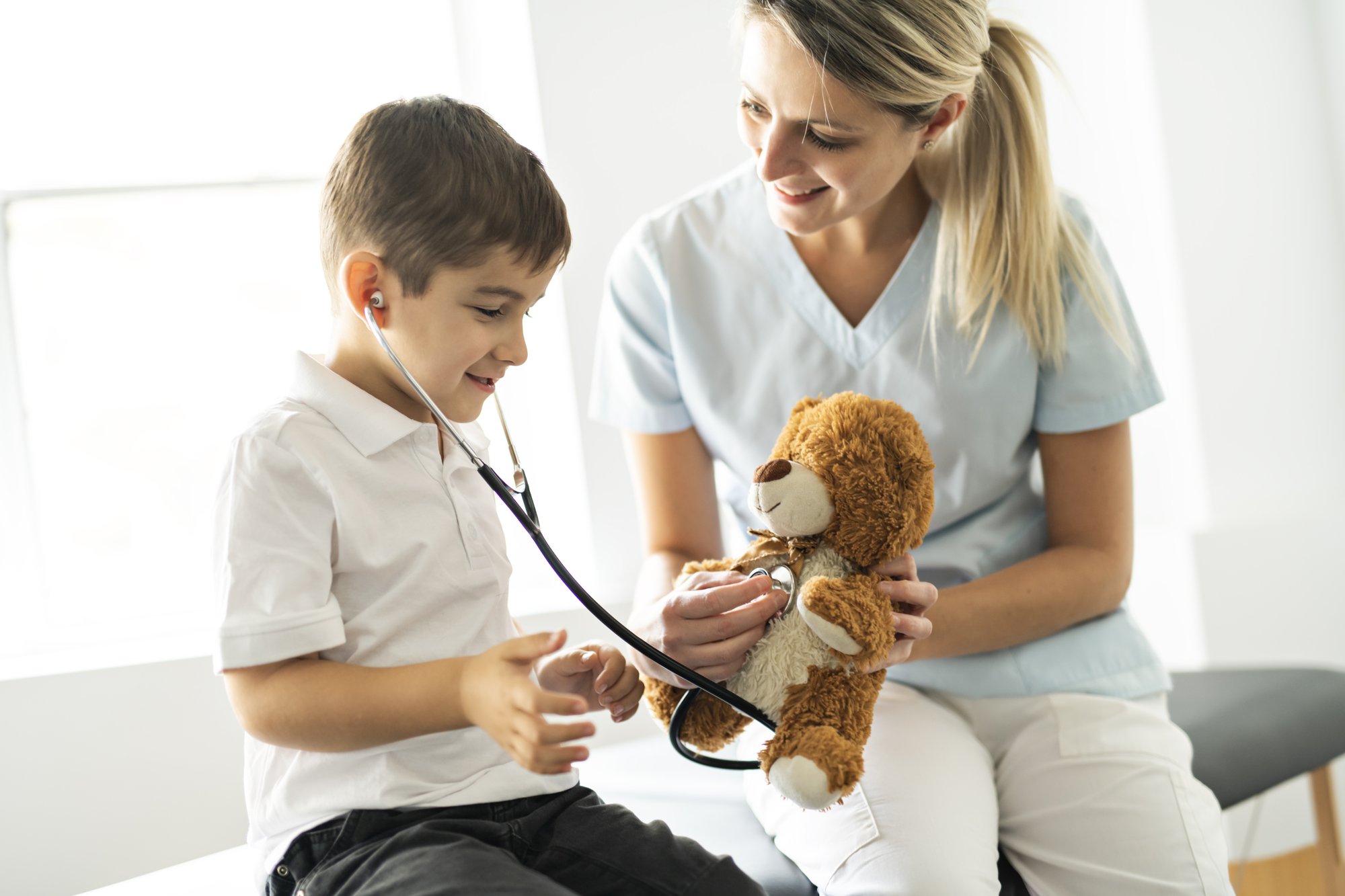 Neonatal Nurse
Path to specialization: BSN
Salary outlook: $101,727
Career overview: Neonatal nursing is a more specialized nursing career path which requires providing care to infants who suffer from complications immediately after birth. These complications can range from congenital defects, surgical problems to premature births. Generally, Neonatal nurses evaluate and oversee the care of newborns in the NICU wing of a medical facility. Helping parents care for their children is also an important part of the job.
Oncology Nurse
Path to specialization: ADN or BSN (preferred)
Salary outlook: $87,340
Career overview: Oncology Registered Nurses are part of the medical team that cares for and treats patients who suffer from cancer. It's a challenging and sensitive nursing field, especially due to the intimacy and difficulty of this horrific disease. Yet Oncology Nurses are often the most important links cancer patients have to the healthcare system. The RNs coordinate significant aspects of their care, from scheduling test and lab appointments to teaching patients how to receive treatments and what results or side effects to expect.
Nurse Midwife
Path to specialization: MSN
Salary outlook: $108,810
Career overview: Nurse Midwives are Advanced Practice Registered Nurses who assist women through the process of childbirth. But that is not their only role. Nurse Midwives are qualified to care for women during pre-conception, throughout the pregnancy and in the postpartum phase as well. They offer holistic care to women and guide them through some of the most challenging parts of their lives.
Psychiatric Mental Health Nurse
Path to specialization: BSN
Salary outlook: $79,007
Career overview: Administering mental healthcare is definitely a team effort and this team consists of psychiatrists, psychologists, social workers, and equally importantly, Psychiatric Mental Health Nurses. While these RNs are not qualified to perform more complex aspects of care – such as making diagnoses, coming up with advanced treatment plans, and prescribing medications – they are indispensable to the mental healthcare team. In this nursing role you will be working with individuals, groups, families, and even communities – striving to improve the mental wellbeing of your patients.
Career Opportunities in Long Term Care
Projections from the The Bureau of Labor Statistics indicate that financial pressure on hospitals to discharge patients as fast as possible may lead to more people being admitted to long-term care facilities. Likewise, many more people will increasingly opt to be treated at home or in residential care facilities. This great demand for RNs involved in long-term care guarantees a great job outlook, making it one of the best nursing career paths.
Hospice Nurse
Path to specialization: BSN
Salary outlook: $81,417
Career overview: Hospice Nurses have a very sensitive job description: they care for terminally ill patients who are nearing the end of their lives. Because of this, their main role is helping patients live as comfortably as possible for as long as possible. Hospice RNs work with families as much as with patients, preparing them to face the inevitable. Essentially, it is their calling to alleviate suffering and show support through the most difficult of times – a task not to be taken lightly.
Home Healthcare Nurse
Path to specialization: BSN
Salary outlook: $79,405
Career overview: Home Healthcare Registered Nurses provide care to patients directly in their home. This means regular home visits during which they assess the patient's health state, administer medication, inspect wounds, monitor the patient's recovery, and compile reports for the physicians in charge. Home health is a great career path within nursing as it allows for more control over your schedule and for increased flexibility.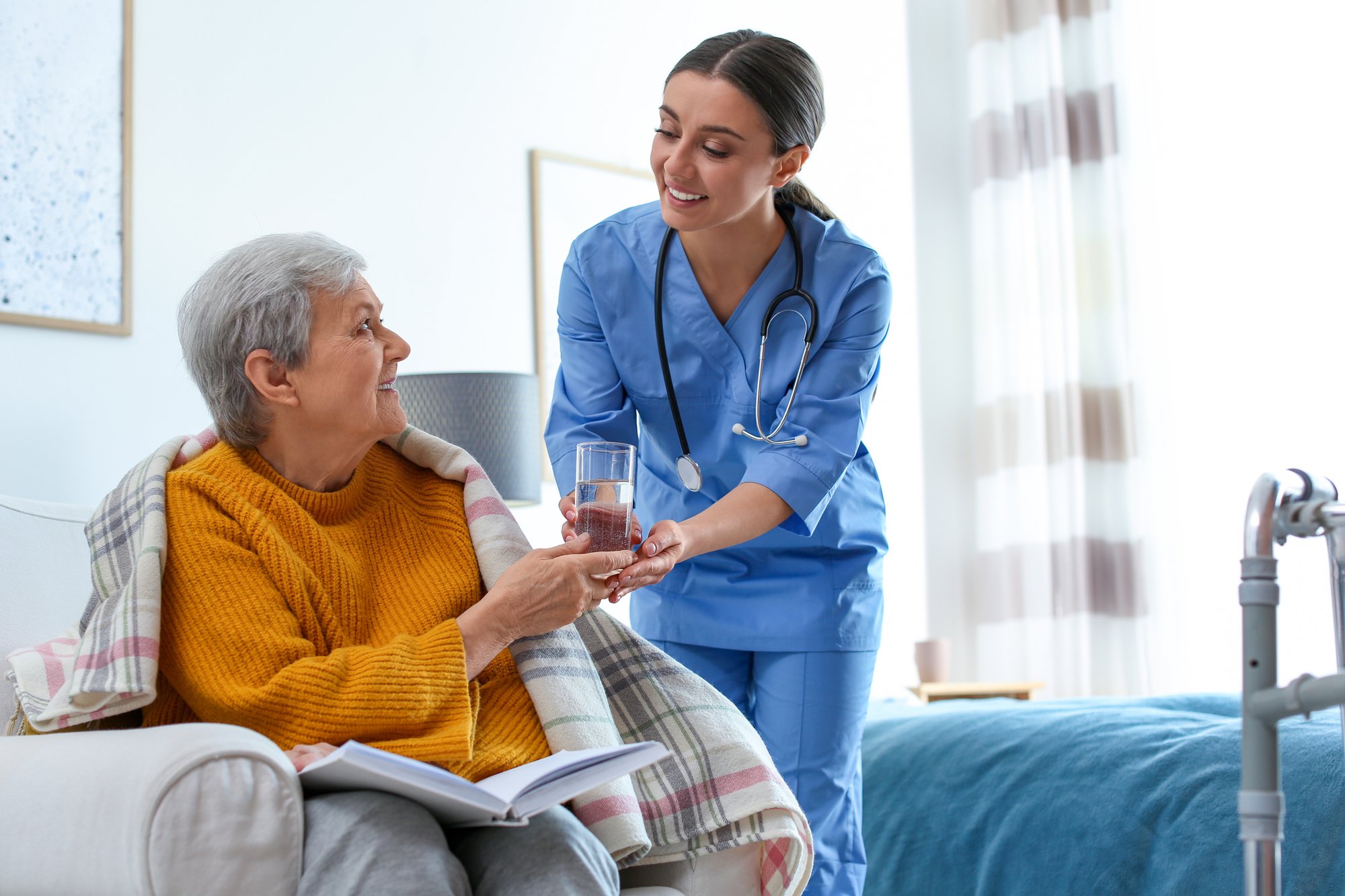 Nursing Career Paths Involving Leadership
The nursing profession comes with its share of leadership roles. Some of these entail leading the nursing team in the medical institution where you practice. Others are more focused on displaying personal leadership. Regardless, if you are ready to move up the leadership ladder, there are fantastic career opportunities awaiting you.
Nurse Manager
Path to specialization: BSN or MSN (preferred)
Salary outlook: $115,160
Career overview: A Nurse Manager is generally in charge of overseeing the entire nursing workforce hired by a medical institution. This position requires less direct patient care and is instead more focused on the administration and managerial aspects of nursing. It's not uncommon for Nurse Managers to manage budgets and finances, to be responsible for recruitment, to handle disciplinary actions, and so on. Essentially, the Nurse Manager is the liaison between different medical teams and RNs. Their professionalism leads to successful collaboration and high quality of care offered by healthcare institutions.
Nurse Practitioner
Path to specialization: MSN
Salary outlook: $111,840
Career overview: Nurse Practitioners are Advanced Practice Registered Nurses who provide specialized, highly qualitative care. Their advanced level of education allows them to diagnose, treat, counsel, and prescribe medication to their patients. Depending on state regulations, NPs can practice independently, without the supervision of a physician. Normally, Nurse Practitioners specialize even further in a specific area of nursing, such as Gerontology, Pediatrics, or Family Nursing.
Career Opportunities Combining Nursing and Innovation
The nursing profession is constantly changing and improving to keep up with the times. These days technology is playing an increasingly important role in the practice of nursing. Innovation and Nursing are closely intertwined and this shows in many of the career opportunities available to you, but especially the following careers.
Informatics Nurse
Path to specialization: BSN
Salary outlook: $102,230
Career overview: Serving as the bridge between the nursing staff and the IT staff, Informatics Nurses, or Nurse Informaticists, play an essential role in the healthcare industry. They are the vanguard of change using data and technology to improve the quality of care, to increase the efficiency of nurses, and to cut the costs of healthcare.
Telehealth Nurse
Path to specialization: ADN or BSN (preferred)
Salary outlook: $72,201
Career overview: Telehealth nursing makes use of telecommunications, electronic, and digital technologies to provide nursing services remotely. RNs can perform triage over the phone, they assess a patient's condition, they give medical advice in less serious cases or direct patients towards the appropriate physicians in more critical situations. Today, telehealth nursing is a very advanced field with many diverse technologies attached to it. Some of these include live videoconferencing, remote patient monitoring, and store-and-forward technologies. Telehealth Nurses have proven all the more indispensable in the context of COVID-19. They significantly reduced the need for in-person doctor visits, especially for seniors and people with disabilities, helping them avoid exposure to the Corona virus and other diseases.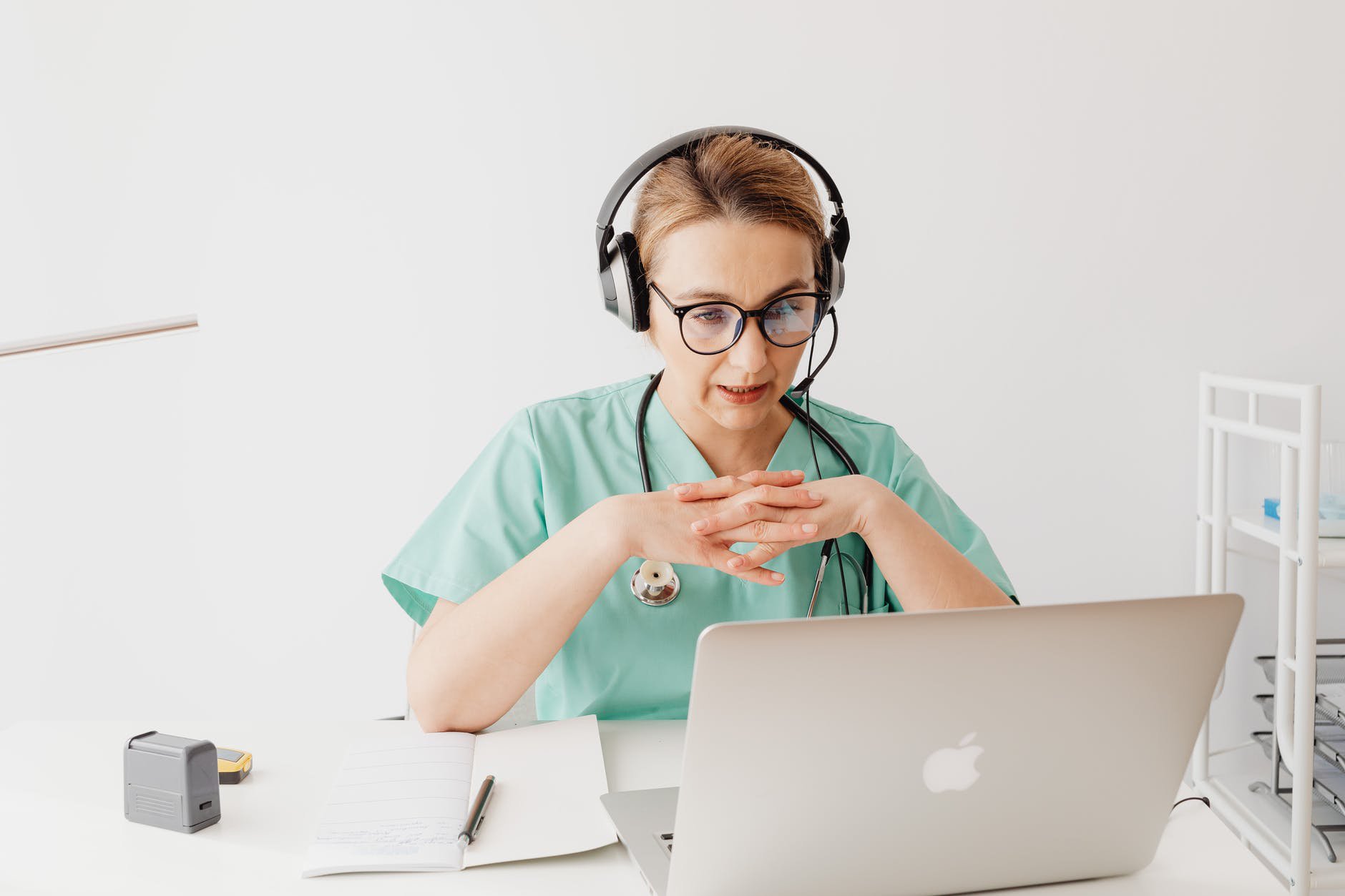 Nursing and Education Career Paths
The nursing field also has advantageous career opportunities in store for the aspiring nurses who wish to combine their love for nursing with their passion for knowledge and education.
Nurse Educator
Path to specialization: MSN
Salary outlook: $83,160
Career overview: One of the most fulfilling nursing career paths accessible with a Master's Degree is that of Nurse Educator. As a Nurse Educator the responsibility lying on your shoulders is great, but so is the reward. Your duty is educating the future generations of nurses, ensuring that the quality of healthcare is continuously improving. Some of the day-to-day tasks include developing lesson plans, teaching classes, overseeing students in clinical practice, and being a mentor to aspiring nurses.
At Nightingale College, we fully comprehend the importance of Nurse Educators. That's why our Master of Science in Nursing for Nurse Educators (MSN Ed) Program which can be completed in as few as 20 months will put you on the path to becoming a nursing instructor with the real potential and skills to change the face of nursing education.
Learn more about our MSNEd Program.
Nurse Researcher
Path to specialization: MSN
Salary outlook: $81,501
Career overview: Continuous research plays an important role in advancing any profession, and nursing is no exception. Nurse Researchers are scientists who work with patients during clinical trials aiming to discover new and better ways to provide care. A large part of their job is writing reports about their findings, publishing scholarly articles in medical journals, and writing grant applications. They're often a part of bigger research teams gathering professionals from more areas. The Nurse Researcher's contributions can lead to the development of treatments with life-saving characteristics.
Alternative Nursing Career Opportunities
Apart from the numerous nursing career paths we've mentioned, there are some less-traditional – alternative nursing careers for RNs who want to transition into a less bedside nursing job.
Nutritionist Nurse
Path to specialization: ADN or BSN (preferred)
Salary outlook: $64,044
Career overview: Nutritionist Nurses often work assessing patient's diets and providing nutrition advice that falls in line with the patient's medical issues. In this position, you may also be in charge of creating wellness programs for athletes or organizations, helping people maintain or lose weight, and developing special meal plans.
Occupational Health Nurse
Path to specialization: ADN or BSN (preferred)
Salary outlook: $73,876
Career overview: Occupational Health Nurses are generally responsible for well-being, safety and health of workers in certain industries. OHNs combine business knowledge with nursing skills to promote and ensure a safe work environment for employees and worker populations.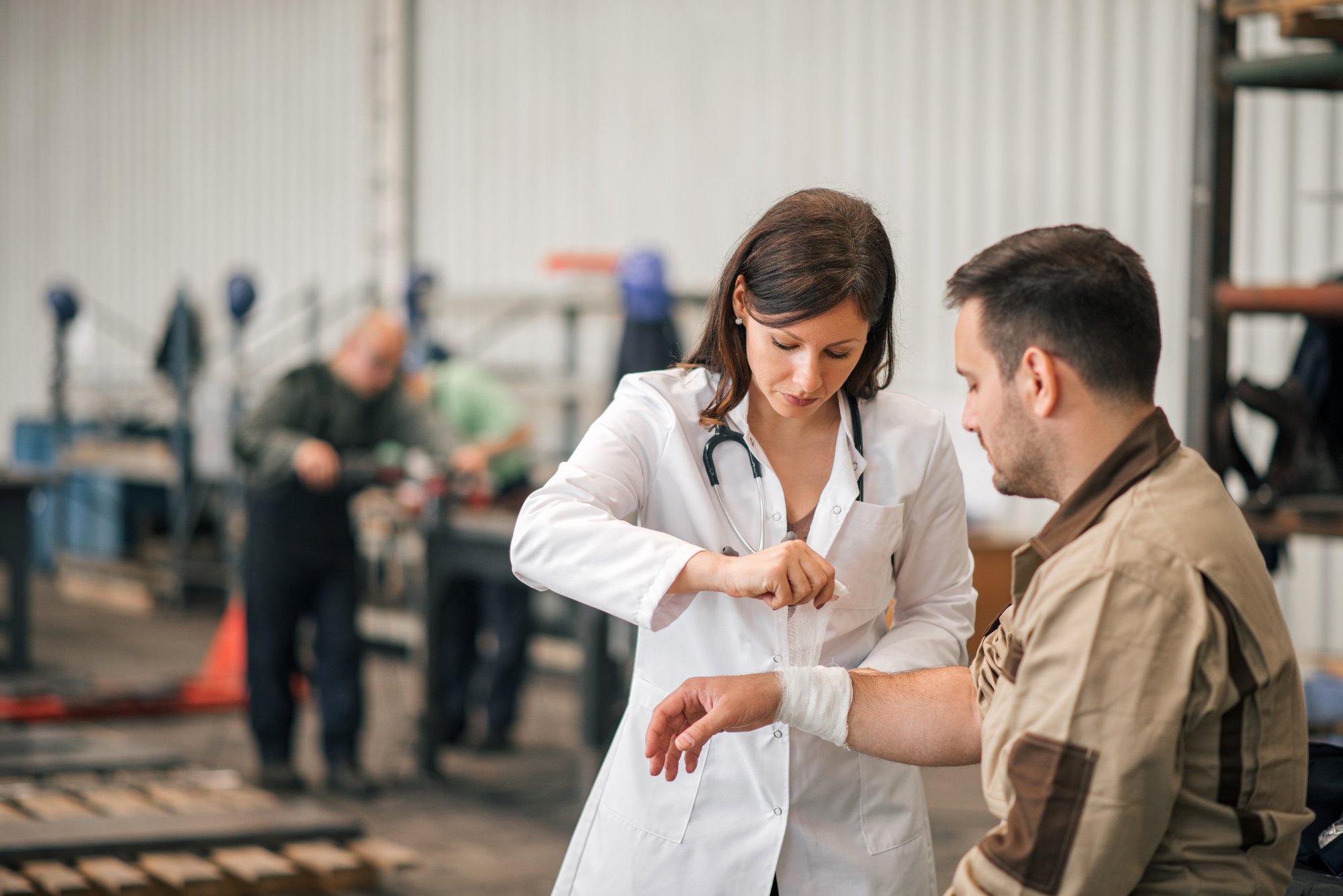 Legal Nurse Consultant
Path to specialization: ADN or BSN (preferred)
Salary outlook: $85,351
Career overview: This is the perfect role for people who have a special passion for the inner workings of the legal system. This career path will have you evaluating healthcare and medical insurance claims, selecting medical expert witnesses, and even acting as a medical expert witness. As a Legal Nurse Consultant you may assist attorneys in the litigation process, offering an invaluable perspective gained through clinical experience and nursing education.
Ready to Pursue the Path to Nursing That's Best For You?
Undoubtedly, there are many different career opportunities in the nursing profession. Not only is there something for everyone, the beauty of it is you can choose a career tailored to your needs, wants, and passions. The key to unlock a great deal of them is advancing your education.
Pursuing a BSN Degree will pave the way for you to choose the nursing career that's best for you. Are you ready to start moving toward your dream?
Advance your nursing career by pursuing our RN-to-BSN degree. Enroll today!