Caring For the Little Ones: Top 10 Jobs for Nurses Who Want to Work with Babies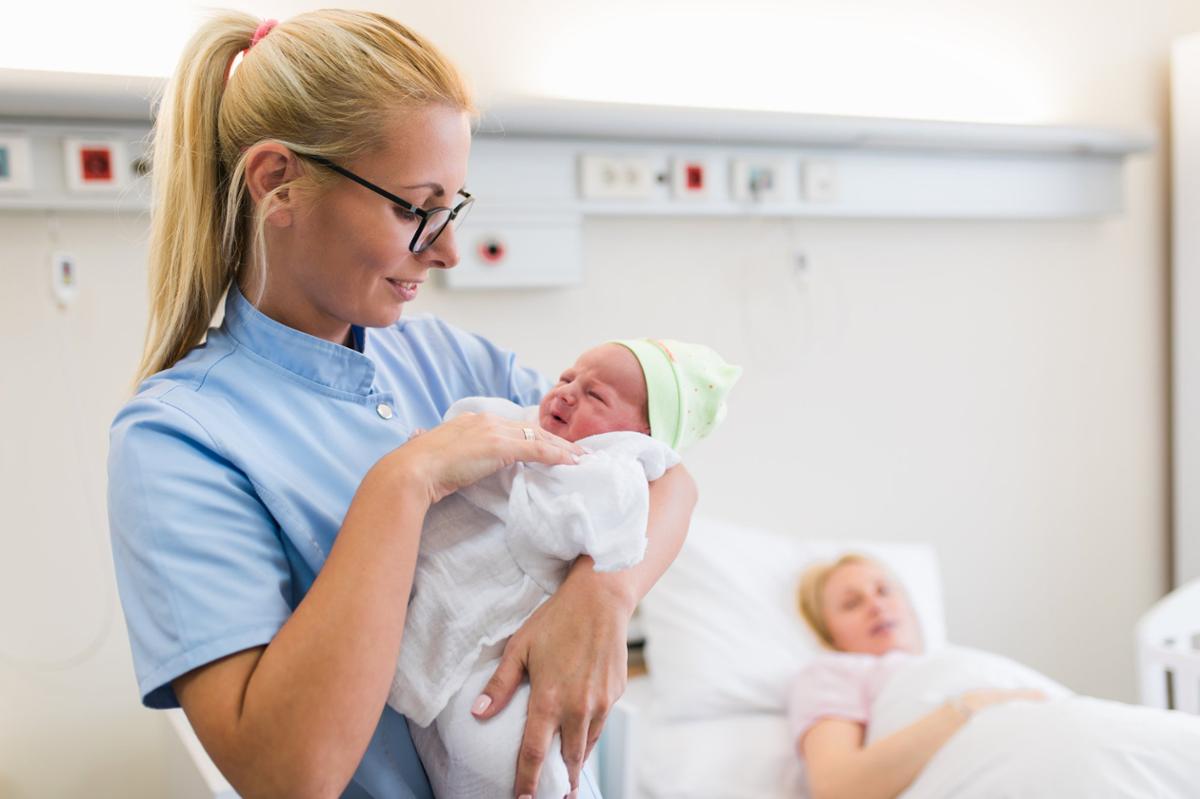 You love babies. For you, there is nothing more rewarding than watching a newborn's cry turn into a smile. One of the main reasons you went into nursing in the first place is to work with infants. You'll go above and beyond just to know the little bundle of joy is healthy and able to grow up and enjoy the best of what life has to offer.
Does that sound like you? In that case, you should consider looking for a job that allows you to put your love for toddlers into practice. Luckily, there are many types of careers for nurses who want to take care of babies.
Because there are so many specialties revolving around nurses and newborns, it may get challenging to choose a career path. In this guide, we'll introduce you to the best nursing positions that will fulfill your calling: working and caring for babies.
Read on to learn more about the different types of nurses who work with babies and how you can become one of them.
Types of Nurses Who Work With Babies
Jobs that involve babies are some of the most demanding. There's a lot more to caring for infants than cuddling and showering them with affection. During this developmentally crucial time, babies need all the support they can get to fortify their physical, social, emotional, and intellectual growth. As a professional nurse caring for toddlers, you have to make sure you have the knowledge, the skill set, the curiosity, the drive, and even the physical strength to provide quality care to the little ones.
If you are ready to rise to the challenge, here's our list of baby nursing jobs. It's time to find the best one for you:
Certified Nurse Midwife
Job description: Certified Nurse Midwives are Advanced Practice Registered Nurses who generally provide care to women. The care includes gynecological exams, help with family planning, and prenatal care. However, their duties and responsibilities don't stop at assisting the mother before birth. CNMs also deliver babies and, if the need arises, they can provide surgical assistance to doctors during cesarean deliveries. Their advanced education prepares them to handle emergencies during labor and repair lacerations. Generally, midwives will also provide care to the baby and the mother for the first few weeks after birth. If the idea of bringing new life into the world excites you, then the CNM path is definitely worthy of your consideration.
Salary prospects: Certified Nurse Midwives are some of the top earners in the nursing field. According to the Bureau of Labor Statistics, they take home an average salary of $115,540.
Education and training requirements: Because it is an APRN role, to become a Certified Nurse Midwife you need to have at least a Master's Degree in the specialty area. Most advanced practice programs, midwifery included, give preference to candidates who have a Bachelor's Degree in Nursing. So, it's easier to get your CNM license with a BSN degree under your belt. Although to a lesser extent, some bridge programs still allow ADN or diploma holders to pursue midwifery.
After completing the program, in order to become licensed as a Nurse Midwife, most states require national certification. The American Midwifery Certification Board is the accrediting body that offers the Certified Nurse-Midwife credential.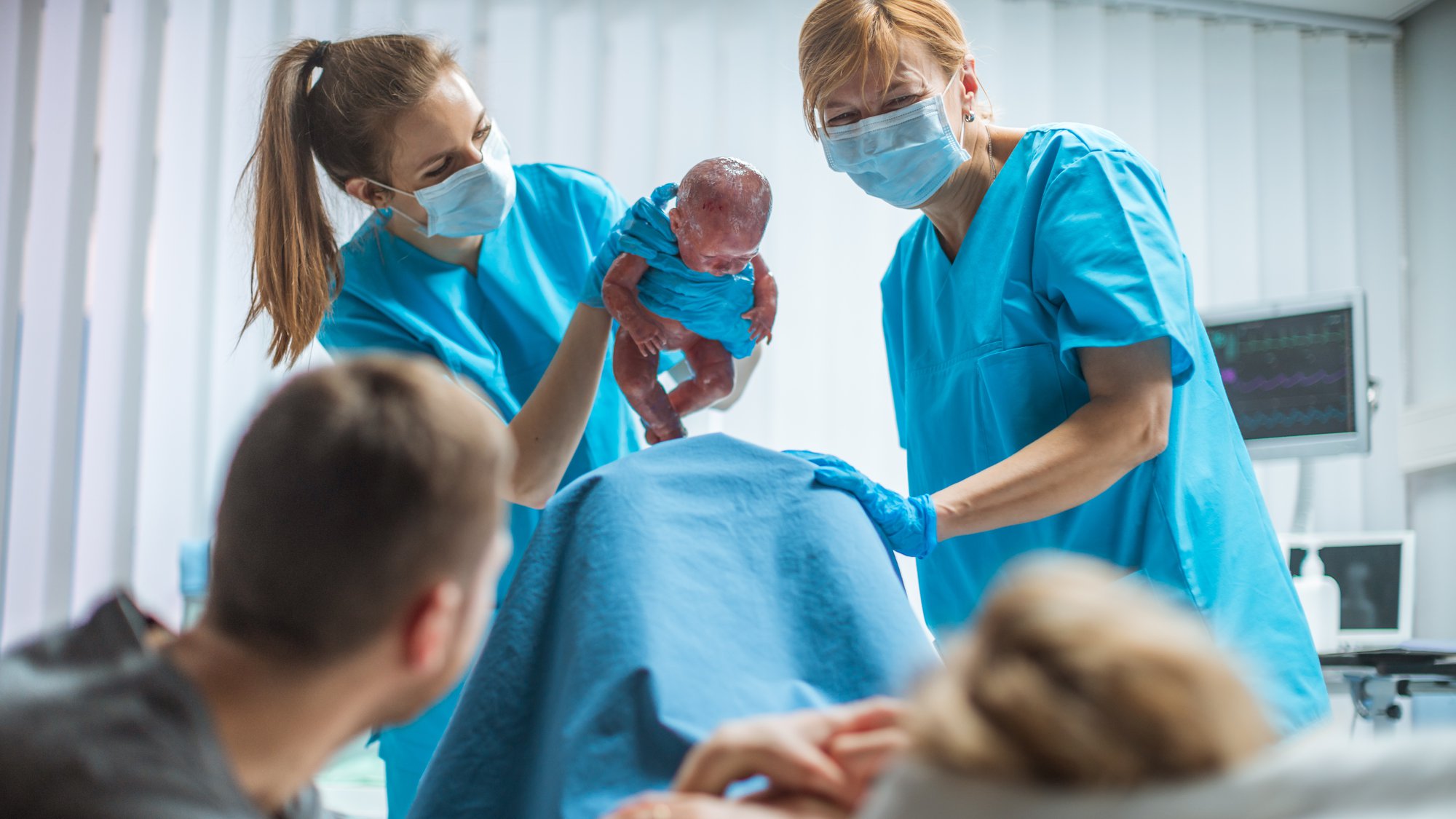 Pediatric Registered Nurse
Job description: Pediatric Registered Nurses invest their knowledge and skills in working with children. Their patient base can be quite vast – starting from infants all the way to adolescents, although they can also choose to narrow down their specialization and care mostly for newborns. Among the things that Pediatric RNs do on a daily basis are performing physical examinations, measuring vitals, ordering diagnostic tests. It's also common for Pediatric Nurses to be responsible for immunizing their little patients.
Salary prospects: Per ZipRecruiter estimations, the national average salary for Pediatric Registered Nurses is $76,848.
Education and training requirements: Although the minimum requirement for this specialty is RN licensure, for the most part, Pediatric Nurses get their BSN before starting their pediatric nursing practice. They do that either by pursuing a traditional four-year BSN program or enrolling in an RN-to-BSN bridge program, allowing them to get their degree faster.
Although not mandatory for this specialty, nurses can also choose to get certified. Certification is a great way to improve your skills, validate your qualifications, and move ahead in your career. The Pediatric Nursing Certification Board offers Certified Pediatric Nurse (CPN) certification, a valuable addition to the resume of an RN who wants to work with toddlers and children.
Neonatal Registered Nurse
Job description: Neonatal RNs direct all their care and attention to babies born sick and/or premature. They mainly deal with babies who require Level II care. Infants who are born prematurely, with certain congenital disabilities or cardiac malformations fall into this category. The Neonatal Nurse's job requires them to feed, observe, monitor, and care for sick newborns for weeks, or even months, helping the babies recover and get stronger. A Neonatal Nurse will care for the infant from birth to when they can finally go home as healthy babies.
Salary prospects: The salary prospects are bright for Neonatal Nurses. According to ZipRecruiter, they earn on average $100,945 annually.
Education and training requirements: If you intend to work as a Neonatal Nurse, you must first get your Registered Nurse License. A two-year ADN degree, or the more commonly preferred BSN, will do the trick.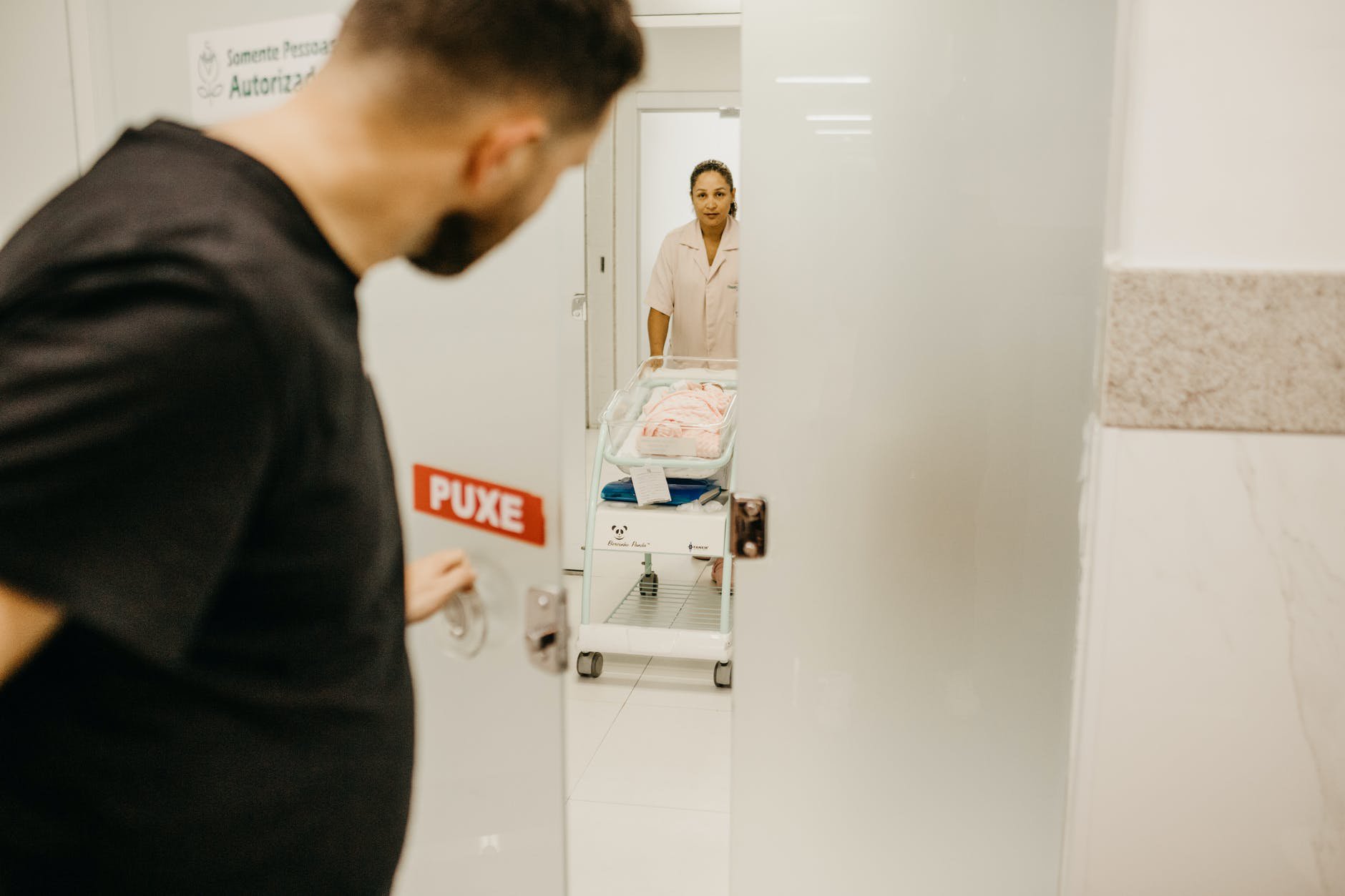 NICU Registered Nurse
Job description: The Neonatal Intensive Care Unit Nurse, or NICU Nurse, is often confused with the Neonatal Nurse. A closer look at each job description shows that the jobs are slightly different, even though they have a lot in common. Essentially, NICU Nurses are a subdivision of Neonatal Nursing. They care for Level III care babies – newborns whose critical illnesses are so severe they have to be admitted to the Intensive Care Unit. The babies who go to the NICU were usually born before 32 weeks, have critical illnesses and suffer from serious life concerns. These babies require an additional layer of care because they are placed on ventilators, must be tube-fed, and are isolated as they are much more prone to infections.
Salary prospects: For helping the acutely ill newborns have a new chance at life, NICU Nurses earn a mean salary of $99,711.
Education and training requirements: The first step to a Neonatal Intensive Care Unit nursing career is becoming an RN by getting your Associate's Degree in Nursing or Bachelor's of Science in Nursing. Both options are viable, but hospitals and other healthcare employers prioritize BSN nurses over their ADN counterparts. Getting Neonatal Resuscitation Certification and/or Critical Care Registered Nurse-Neonatal Certification will help you a long way in providing direct care to critically ill babies.
PICU Registered Nurse
Job description: If you love working with newborns but would like to extend your scope of practice to include slightly older children, then becoming a PICU RN could be a fulfilling career path for you. Pediatric Intensive Care Unit Nurses generally care for patients aged from a few hours old to 17-years old. You will work with young babies on occasion, but not exclusively.
PICU Nurses work with young patients suffering from life-threatening or highly critical conditions. Because the children who end up in the PICU unit require constant monitoring and the nurse's practically undivided attention, the Pediatric Intensive Care Nurse usually provides care for 1 to 3 young patients at a time. The effectiveness of the treatment and the patient's chances to recover or even survive is dependent on this high nurse-to-patient ratio.
Salary prospects: This specialization that comes with its unique set of challenges, also comes with a reasonably high paycheck. PICU Nurses earn about $94,000 every year.
Education and training requirements: If you want to work in the Pediatric Intensive Care Unit, then what you have to do in the first place is get your RN License. Further, to improve your chances of securing the job you really want and becoming a better PICU nurse, you can pursue Critical Care Registered Nurse – Pediatrics (CCRN-P) Certification. It is offered by the American Association of Critical-Care Nurses and is the gold standard of PICU certification.
Labor and Delivery Nurse
Job description: Sometimes, you see a nursing job title, and you wonder what the nursing specialty is responsible for. That's not the case with Labor and Delivery Nurses. Their job description perfectly matches their name: Registered Nurses who specialize in L&D help deliver babies and ensure that the mother goes through the labor process safely. Their duties will include monitoring the baby's and mother's vitals, timing contractions, helping to administer certain medications or epidurals. Coaching the mother through the delivery process and constantly encouraging and comforting her throughout the birthing is also part of the job. It's a career that will always be in demand.
Salary prospects: Bringing life into the world, one of the most rewarding careers of all, also brings in a $99,083 annual salary for the Delivery Nurse.
Education and training requirements: Before choosing Labor and Delivery for your nursing specialization, you have to obtain your Registered Nurse license. Once you pass the NCLEX-RN and become licensed, you can seek employment in hospitals, birthing centers, or clinics. Nurses who deliver babies can also choose to advance and validate their skill set by seeking certification. Basic Life Support (BLS) and Advanced Cardiac Life Support (ACLS) are pretty standard credentials to get. Also, you can opt for the Inpatient Obstetric Nursing (RNC-OB) certification offered by the National Certification Corporation. This particular credential is an excellent addition to a L&D Nurse's resume as it validates their knowledge on best practices during a cesarean birth to electronic fetal monitoring, and much more.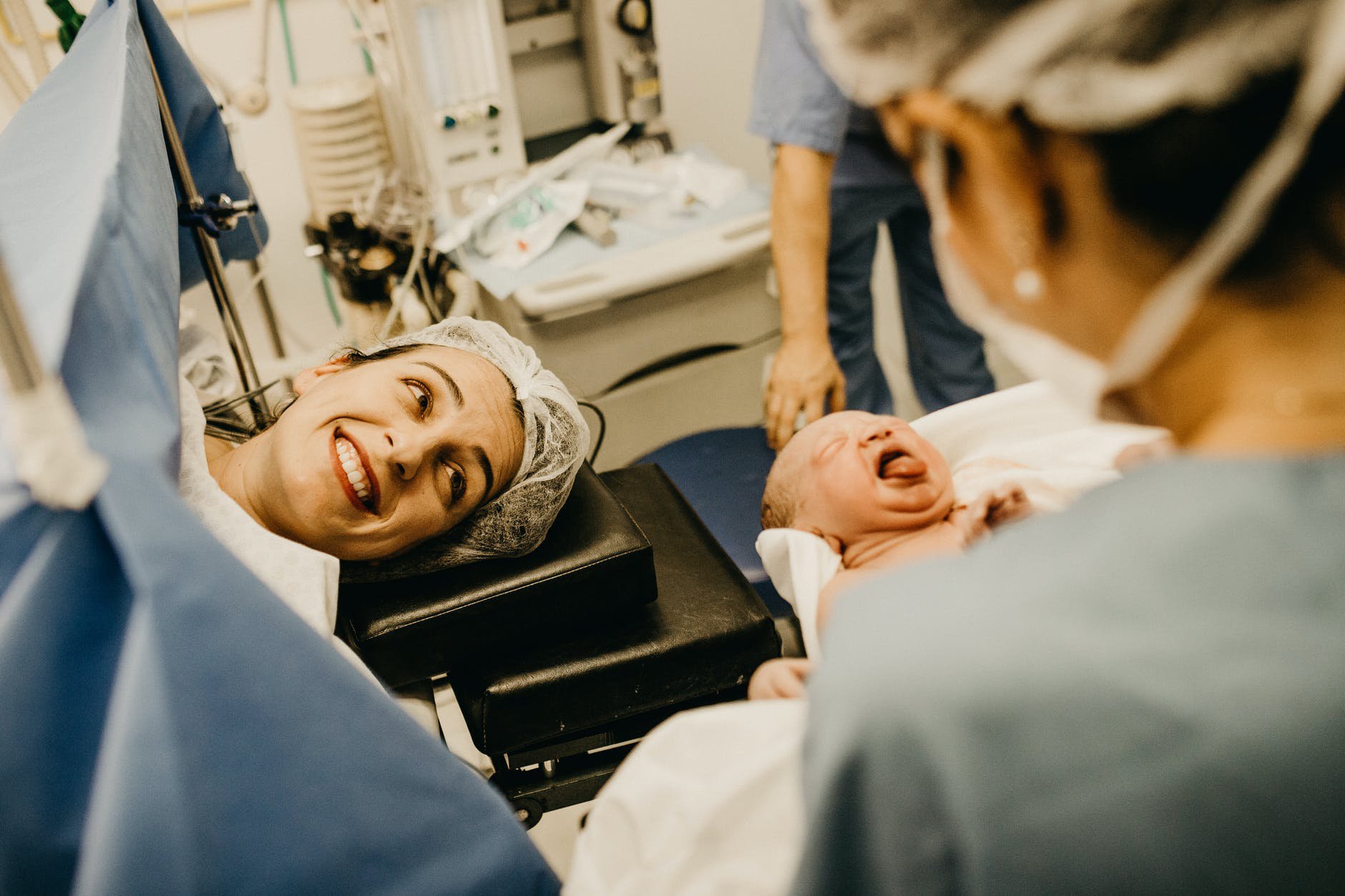 Perinatal Registered Nurse
Job description: In medical jargon, the prefix "peri" means "around." So, the Perinatal Nurses are the professionals who take care of both the expecting mother and baby around the time of birth. That includes the prenatal period, birth, and postpartum period. Educating the pregnant woman on prenatal health and helping her navigate the first few days after giving birth are also part of the Perinatal Registered Nurse's duties. Perinatal Nurses work closely with other physicians, Nurse Practitioners, and sometimes they may oversee CNAs.
Salary prospects: This type of job with mothers and newborns will bring in an average salary of $83,322.
Education and training requirements: A career in Perinatal nursing starts with obtaining your RN license. Both an ADN Degree or a BSN degree will get you there. The first option takes around two years, while the Bachelor's degree takes about four years to complete. Next, after you gain some experience working as a Perinatal Registered Nurse, you can choose to advance your career by earning certifications in Inpatient Obstetric Nursing or in Maternal Newborn Nursing. The National Certification Corporation offers these credentials. It might be a good idea to pursue them as many of the more advanced perinatal positions require or have a strong preference for Certified Nurses.
Lactation Consultant
Job description: A Lactation Consultant is a specialist who specializes in the clinical management of lactation and breastfeeding. It's a wonderful career track for nurses who want to be involved with the mothers as much as with the newborns. The main duty of the Lactation Consultant is educating and training the mom on how to breastfeed her baby. Most of the job happens immediately after birth, although sometimes consultation can even begin during pregnancy. Especially new moms may have concerns about breastfeeding or may encounter problems with breastfeeding their babies, and Lactation Consultants are there to help every step along the way.
Salary prospects: Lactation Consultants earn around $76,787 yearly.
Education and training requirements: First off, it's worth mentioning that you don't necessarily have to be a healthcare professional to become a Lactation Consultant. But it is much easier for nurses to pursue this career. Also, their nursing experience will not only set them apart from the competition but will prove invaluable as they will be better equipped to tackle any question or concern the young mother may have. If you're interested in a Lactation Consultant job, you must get certified in the field. The most well-regarded certification is the International Board Certified Lactation Consultant. This involves 14 exhaustive health science courses. As a nurse, you will most likely be exempt from these requirements, making it easier and faster to become a Lactation Consultant.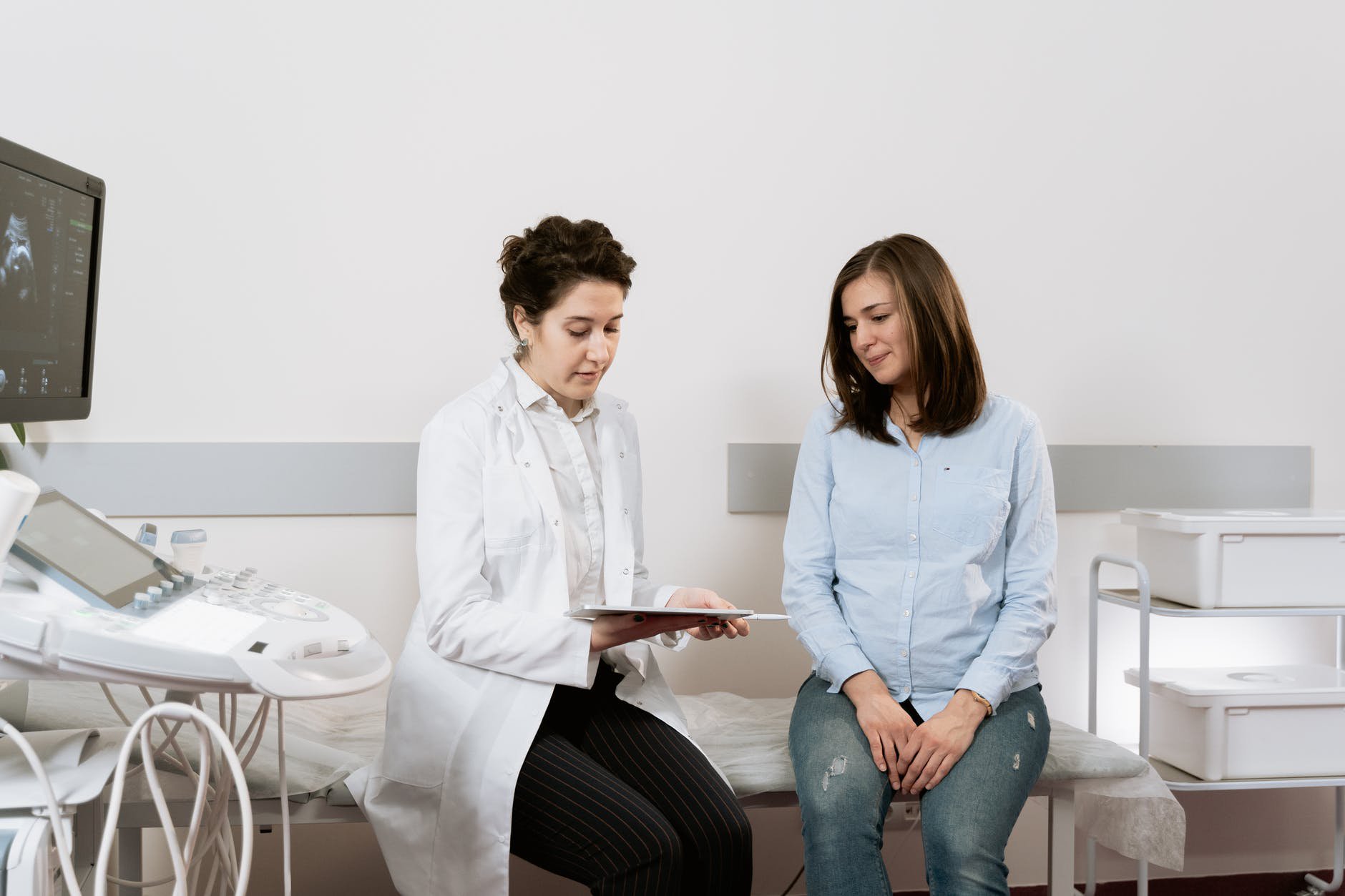 Developmental Disability Registered Nurse
Job description: Developmental Disability RNs, sometimes also known as Special Needs Nurses, have a very important and sensitive nursing role. They work with patients from newborns to adults who have specific developmental disabilities. These nurses are well versed in caring for young patients with Down syndrome, autism, cerebral palsy, fetal alcohol syndrome, spina bifida, and other developmental disorders. Much skill, knowledge, and, most importantly, empathy and compassion are needed to work as a Developmental Disability Registered Nurse. After all, it takes a special kind of person to take care of a baby or a child with special needs. But at the same time, a child with special needs will inspire you to become a special kind of person.
Salary prospects: According to ZipRecruiter, the national average paycheck Developmental Disability Nurses take home is around $52,603.
Education and training requirements: A Registered Nurse License is required for pursuing this career. After you become licensed by passing the NCLEX examination, you need to work for a few years with patients who have intellectual or developmental disabilities. Once you gain this valuable hands-on experience, you can seek certification through Developmental Disabilities Nurses Association (DDNA). Getting this credential demonstrates your commitment to your professional development. Moreover, it shows your incredible dedication to the patients you support, from the newborns to the older ones.
Pediatric Endocrinology Registered Nurse
Job description: Pediatric Endocrinology Nurses are specialists working with babies, toddlers, and children who suffer from endocrine disorders. Some of the most common include diabetes mellitus, pituitary problems, childhood obesity, and many other conditions. There are many endocrine disorders, but many are uniquely relevant to newborns and infants in the perinatal and neonatal periods. That's why specialized endocrinological care may be required from an early age. Endocrine disorders often affect the patient's growth and development. So, Pediatric Endocrinology RNs, as part of a larger healthcare team, help the little patients and their families how to manage or treat the disorders.
Salary prospects: The average pay for a Pediatric Endocrinology Registered Nurse is $94,807 a year.
Education and training requirements: This type of pediatric nursing requires at least a Bachelor's Degree in Nursing. Although there is no distinctive certification combining pediatrics and endocrinology available for Registered Nurses, there are still options for specialists who want to propel their careers forward. One such option is getting the Certified Diabetic Educator credential, administered by the Certification Board for Diabetes Care and Education.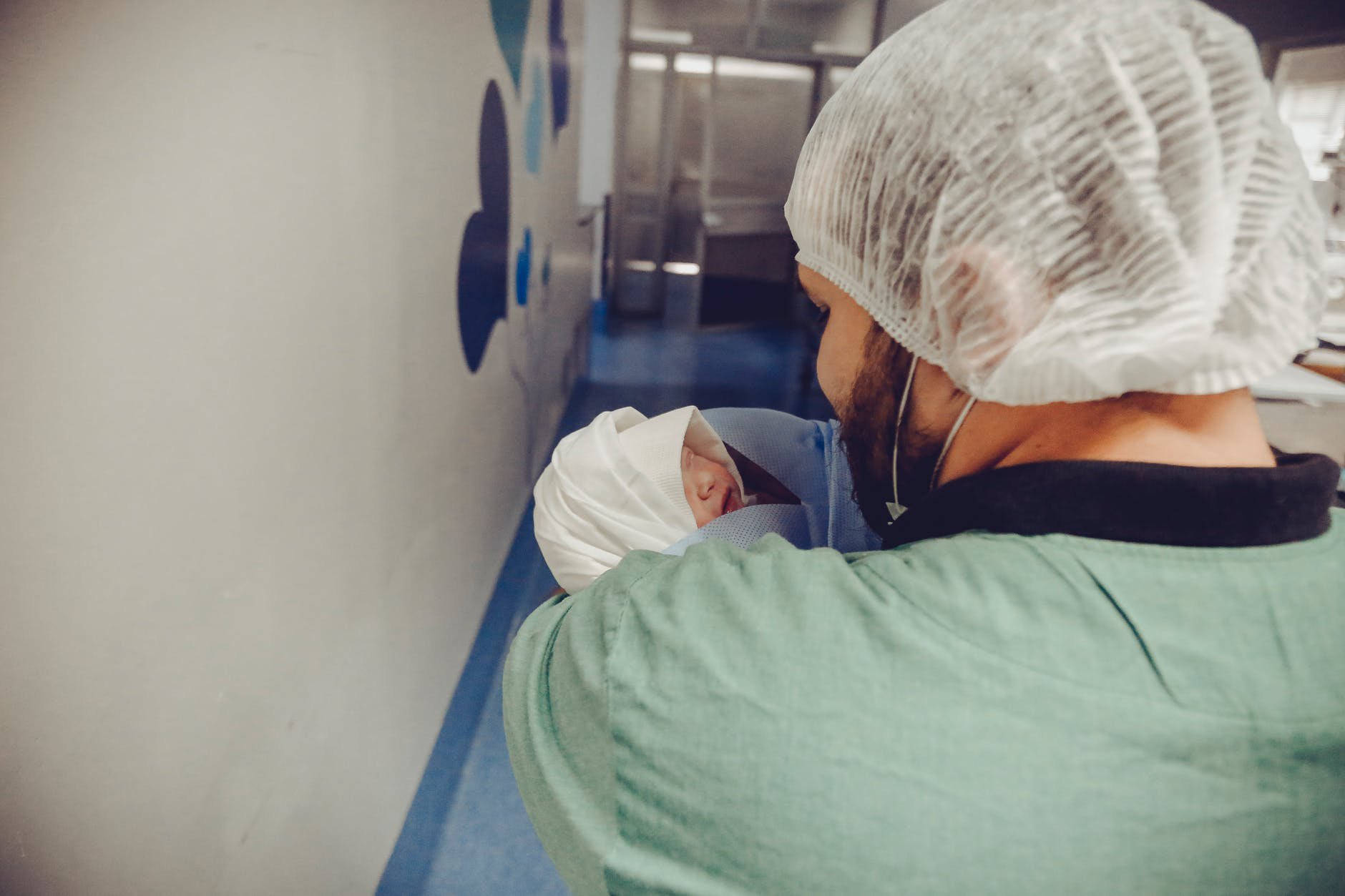 Ready to Start Following Your Calling?
Is working with infants from their very first seconds on earth your greatest wish? Can you imagine no greater professional satisfaction than doing everything in your power to help newborns get the healthy and happy lives they so deserve? It sounds like you found your calling.
We hope our guide shone some light on the different types of nurses who work with babies. Regardless of which career track you take – pediatrics, labor and delivery, midwifery; regardless if you want to work with babies in a hospital or birthing center, as long as you're fulfilling your calling, you'll be a great baby nurse.
It's time to take the first step today. A baby nursing career starts with a BSN degree. So, what are you waiting for?
Enroll today in our BSN degree program and be one step closer to your dream job. And if you're already a Registered Nurses and want to advance your education, Nightingale College's RN-to-BSN program is your way to a rewarding career.