Military Nursing: How to Become a Registered Nurse Working in the Military
Military nursing is one of the most fulfilling and challenging career paths a Registered Nurse could explore. There's no doubt about it: working in the military can be stressful and even dangerous, but, in the end, it brings together two of the noblest actions any person could undertake: helping others and serving their country.
In this comprehensive guide, we will explore some subtleties of this career and, more importantly, what makes military nursing such a sought-after profession. In addition to that, we'll discuss the steps to t a Military Nurse, the benefits, salary prospects, and much more. 
Let's proceed. 
What Is a Military Nurse?
Regardless of whether you work in civilian or military nursing, the overarching goal of the practice is the same: providing high-quality nursing care to patients and promoting their wellbeing. Military RNs, however, accomplish this goal under very different circumstances. 
Military RNs serve in the major branches of the military because their services being needed and highly valued in the Army, Navy, Air Force, and Coast Guard. As far as job descriptions go, their duties aren't much different from those of a nurse caring for civilians – it's just the work environment that's really different. 
Working in the military can mean deployment to foreign war zones to accompany active troops on their missions. It may imply serving in makeshift facilities as combat units near the front lines. The workplace will be fast-paced and high-stress, and at times, you may have to work in life-threatening conditions. The travel requirements, patient population, and the working conditions can lead to physical and psychological demands. 
Clearly, military nursing is not a job for everyone. It takes a certain kind of personality to excel in this career. An aspiring Military Nurse ought to be professional, think fast on their feet, and keep their composure even under the most frightening situations. High-stress tolerance is another critical skill for RNs who consider military jobs. 
What Are the Steps to Becoming a Military Nurse?
Suppose the thought of joining the Army, the Navy, or the Air Force as a nurse has crossed your mind. In that case, you need to be familiar with all the requirements for becoming a nurse in the military. In this section, we will discuss how to become a Military Nurse. We'll start with the schooling requisites and move on to the additional training needed to secure military nurse contract jobs. 
Step 1. Enroll in nursing program
While many civilian nursing jobs accept an Associate Degree in Nursing (ADN) as a baseline educational requirement, but that is not the case when it comes to the military. In the military, nurses are commissioned officers. In order to be eligible for commission and become a nurse in the military, you need to hold at least a Bachelor of Science in Nursing or an advanced practice nursing degree. Hence, the first step is to enroll in an accredited BSN program that will equip you with the extensive knowledge and skills necessary to excel at military jobs. If you want to advance your education further and become a Military Nurse Practitioner, you will have to pursue a Master's Degree in Nursing. 
Nightingale College's accredited BSN program will rise to the task and prepare you to join the military as a Registered Nurse in as little as 32 months. 
Step 2. Pass NCLEX-RN
After completing a nursing program, you need to earn certification as a Registered Nurse. You do that by passing the National Licensure Examination (NCLEX-RN), an extensive exam that will test your preparedness to become a fully-fledged RN. Once this last hurdle is out of the way, it's time to celebrate now that you are a licensed nurse and one step closer to your dream job!
Step 3. Gain experience
With proper RN licensure under your belt, you can start working as a Registered Nurse. Many nurses decide to work and gain experience in the civilian nursing field before enlisting. However, you can also join the military as a new graduate, although the lack of on-the-ground nursing experience may add to the stress of the job.
Step 4. Undergo officer training
A military career involves a fourth, very-specific step that other nursing specialties don't. After completing all the other schooling requirements, you also need to undergo officer training offered by the military branch where you plan to serve. Officer training acts much like a crash course on leadership skills and military life, preparing the aspiring Military Nurses for the lifestyle they are about to embrace. Also, as part of officer training, nurses have to pass a series of physical exercises and prove their proficiency in different fitness challenges. 
Do You Need Certifications for a Career in Military Nursing?
Other than holding a BSN degree and having an active and unencumbered RN license, there are generally no additional mandatory certifications for nurses who want to work in the military. Still, some credentials may be highly encouraged (or even required) for particular nursing specialties and positions. These are very specialty specific. Examples of potential certifications employers may ask for are: Acute Cardiac Life Support (ACLS), Pediatric Advanced Life Support (PALS), or Critical Care (CCRN). It is useful to remember that each military nursing job will come with its own set of requirements, so it's essential to check what they are ahead of time.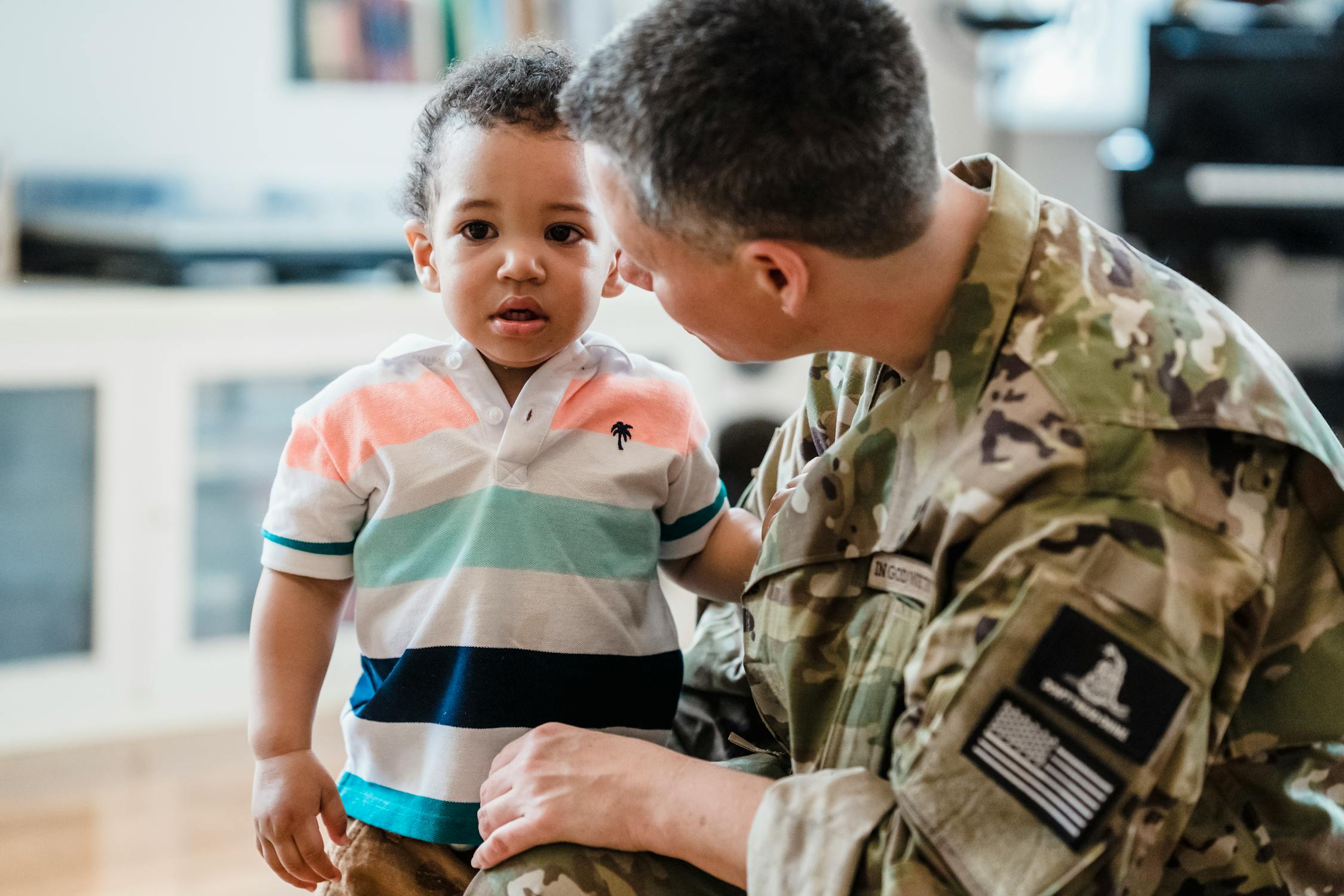 Where Do Military Nurses Work?
Generally, as a Registered Military Nurse, you are required to make a commitment that lasts at least three years. You will likely change locations and be stationed in a new region every three years. These locations can be either at home or abroad. Some work environments you can end up in are:
Military hospitals

Military clinics

Global response centers during natural disasters

Ships
The military recruits nurses with different specializations. Critical Care RNs are particularly in-demand for armed services recruitments because their expertise is needed to treat the severely wounded. But nurses also care for service members and their families and help them with non-combat illnesses, injuries, or conditions. Some other specializations for Military Nurses include Labor and Delivery, Neonatal Care, and Mental Health Psychiatric Nursing. Thus, the specialization may also play a part in the work environment you end up in.
What Is the Age Limit for Working as a Military Nurse?
Military Nurses who work in the uniformed services also need to consider their age as a factor in the employment process. The eligibility age will differ from one branch of the military to another. To work in the Navy Nurse Corps, one ought to be between 18 and 41. The Air force eligibility age is 18 to 47 while enlisting in the Army Nurse Corps is available for nurses aged between 21 and 42. 
What is the Salary of a Military Nurse?
For some nurses, the question How much does a Military Nurse make? may be the determining factor in pursuing this career path. 
Military Nurses are competitively compensated, with the pay rate increasing with the grade or rank that the nurse holds. On average, ZipRecruiter reports that Military Nurses earn between $50,000 and $100,000 annually. The job outlook for Military Registered Nurses is particularly excellent. They are in demand in all the branches of the military. Still, the Army remains the largest employer of Military Nurses. 
Competitive salaries aren't the only benefit. Registered Nurses who are enlisted in the military have the opportunity to have their student loans repaid by the Government, which is a tremendous financial advantage. Other benefits include housing stipends, low-cost or free health insurance, hazard pay when working in combat zones, and retirement plans. Military nurses can retire after 20 years in service and are entitled to receive a pension.
What Do Military Nurses Do?
Military Nurses share many of the responsibilities of civilian nurses; only they perform all these responsibilities in a military environment. Generally, a Military Nurse's duties are largely dependent on whether they serve during peacetime or wartime. In peacetime, nurses will care for the active-duty personnel, military retirees, and the family members of active military members. They may offer ambulatory, maternal/child, or rehabilitation nursing care. During combat, nurses will have to provide care near battlefronts and in conflict zones wherever they are stationed around the world. This often may include treating severe life-threatening injuries, like gunshots or lost limbs. Some of the specific duties of an RN working in the military include:
Treating wounded soldiers and military personnel

Monitoring the pain and comfort levels of injured patients

Providing psychological and emotional support

Setting up military triage in war zones

Providing nursing care to victims affected by natural disasters

Assisting in humanitarian efforts

Providing vaccinations and/or care to children in developing countries
Are You Ready to Embark on a Military Nursing Career? 
Joining the military as a Registered Nurse is one of the noblest and most rewarding career paths for RNs. It is, by all means, a challenging profession that comes with a potentially dangerous work environment. But it also comes with the potential to travel and work around the world, significant financial benefits, such as high salaries and loan repayment options. Moreover, it offers you the opportunity to serve your country while following your calling: caring for people and making the world a better place, one patient at a time. 
Start your journey towards a Military nursing career by enrolling in Nightingale College's BSN program. If you already have an ADN degree and want to fast-track your way to working in the military as a nurse, our online RN-to-BSN is the answer. 
Becoming a Military Nurse is a wonderful goal to have. We're here to help you accomplish it.