Personalized Nursing Care Beyond the Hospital: Home Health Nursing Career Overview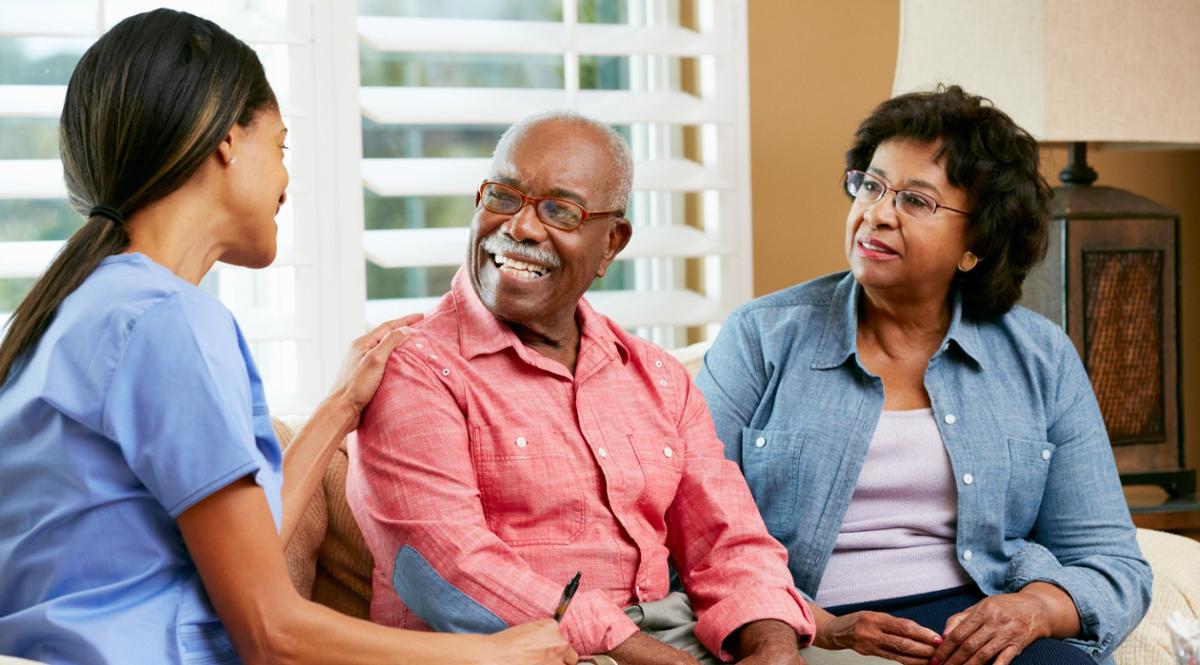 Demand for nurses is increasing significantly in the US. At the same time, many potential nurses are having second thoughts about pursuing a nursing career for one reason or another. It might take too long to get the credential. Or maybe they find that while they do share the nursing values entirely, they are not keen on the idea of working in a hospital. Perhaps they prefer more personalized interactions instead of caring for many patients in a hectic environment.
So, many aspiring nurses would consider pursuing this career if it were possible to take a more non-traditional, non-bedside route. If they could choose an option in which they have more flexibility while following their calling: caring for people.
If this description fits you, the good news is there are excellent nursing career options that don't require you to work in a hospital. Home healthcare is one of them. It's an extremely rewarding career that can allow you to fulfill your potential on your terms.
In this guide to home health nursing, we'll explore all the subtleties of a career in this area. Stick around for advice on how to become a Home Health Nurse, what the job description may entail, salary expectations, and much more.
You may have a lot of questions about this career, and we're here to answer all of them.
How Do You Become a Home Health Nurse?
There are multiple pathways to a Home Health Nurse career. Whichever one you choose is primarily based on your objectives. Is it important to you to start working and earning money quickly? How much time are you willing to spend in nursing school? Would you rather have higher levels of autonomy and responsibility in your Home Health nursing practice, or would you prefer a more entry-level position? The answers to these questions will help you decide what's the best route for you to take to become a Home Health Nurse. These are your options:
One year LPN Program
One-to-two years ADN Program
Two-to-four years BSN Program
The fastest way to enter a home health nursing position is by enrolling in a Licensed Practical Nurse program. LPN programs generally last approximately one year and prepare you to sit for the NCLEX-PN exam, the test you need to pass in order to gain PN licensure.
Nightingale College's Practical Nurse Diploma program provides you with the knowledge and skills needed to ace the exam. It will also teach you to demonstrate quality, competent, client-centered care – all invaluable assets in the home healthcare environment.
If you know that nursing is your calling, then becoming a Registered Nurse might be the best way to move ahead in your career. You can gain RN licensure by enrolling in an Associate's Degree Program or a Bachelor's Degree program. After completing either of these nursing programs, you have one last hurdle: the NCLEX-RN. The NCLEX-RN is a comprehensive nursing exam that you must pass to become a licensed Registered Nurse.
Home health nurse jobs are available to both ADN-trained nurses and BSN-trained nurses. However, take into account the fact that in the last years, BSN is increasingly becoming the golden standard in nursing practice. Since they are linked to better patient outcomes, it's unsurprising that employers have a stronger preference for RNs with a Bachelor's Degree under their belt.
The blended BSN program offered by Nightingale College offers online didactic instruction and on-ground experiential learning. In as little as 32 months, you can become a Home Health Registered Nurse, ready to put your nursing skills and knowledge into practice.
Suppose you pursued an ADN degree and are now at a point in your career where you want to advance your education. You want to reap the benefits of a BSN degree, or you're ready to take on more responsibility in your job. The good news is you can do that reasonably quickly by enrolling in a bridge program. RN-to-BSN bridge programs, like the one offered by Nightingale College, are usually offered online and are 100% career friendly. Thus, you can pursue a more advanced nursing education without giving up your job.
Once you become a Licensed Practical Nurse or a Licensed Registered Nurse, you'll have the green light to go after home health nurse jobs. Certainly, the duties and responsibilities will differ depending on your education level. We'll pick up that discussion in the next section.
What Does a Home Health Nurse Do?
The fact that they work outside a hospital environment doesn't make the Home Health Nurse's job description less complex or important. The requirements, duties, and responsibilities associated with this nursing job are pillars that keep the home healthcare system stable.
Home Health Nurses offer quality and expert nursing care to patients in their homes. Opting for home-based care is increasingly popular in a myriad of situations. Patients who underwent surgery or other medical procedures may require additional care even after being discharged from the medical facility – supplied by visits from Home Health Nurses. Patients who are recovering from accidents or injuries may also need in-home specialized nursing care. Home Health Nurses' services can be employed in caring for the elderly, disabled people, or critically ill patients who want to manage their condition in a home environment.
Generally, Home Care Nurses have the duty to perform regular visits to their patients' homes and offer individualized nursing care. Their job doesn't stop the minute they leave the patient's house because a critical responsibility of Home Health Nurses is completing records of the care that was provided and sharing them with the doctor after the visit. How documentation is filed and kept might be subject to home health agency policy and procedure.
Let's see what some of the most common duties and responsibilities Home Health Nurses have to tackle on a daily basis are:
Traveling to the patient's home and managing their care plans, as advised by physicians or doctors in charge.
Monitoring vital signs and, when necessary, completing medical tests, such as blood pressure, glucose, urine, and stool tests.
Administering medication per the physician's instructions.
Inspecting wounds and changing bandages and dressings.
Ensuring the patient's comfort, testing for bedsore, muscle weakness, and infections.
Helping patients with daily tasks, such as eating, bathing, grooming, and so on.
Educating the patients and the family on the care that the patient must receive.
Communicating effectively with the patient and their family, answering their questions, and helping them deal with the situation.
Compiling reports on the patient's recovery and state to be shared with the physician.
Working closely with doctors and other healthcare professionals to devise home healthcare plans for patients, improved diets, or exercise routines.
What Is a Home Health Nurse's Salary?
The average pay for Home Health Nurses varies significantly due to a variety of factors. Education level, location, and years of experience are just some of the characteristics that can influence the size of your paycheck.
For instance, according to the Bureau of Labor Statistics, home health and personal care aides (that don't require any type of formal nursing education) earn on average $27,080. While there is no official data on the wages of Registered Nurses specializing in home healthcare, marketplace research shows that it's much higher than that.
Per ZipRecruiter data, as of October 2021, the mean salary for a Home Health Nurse in the United States was $68,885 a year. That divides up to average hourly pay of $33.12 an hour.
You can expect to earn even more if you choose to combine travel and home health nursing. Home Health Travel Nurse earn an average annual salary of $84,699 a year. While travel nursing may not be everyone's cup of tea, you will enjoy the home health travel nurse career path if you like the excitement of working in new places caring for different people.
Job Outlook for Home Health Nurses
The field of home health is projected to grow significantly over the next decade. As the baby-boom population ages and there are more elderly people, the demand for Home Care Nurses also increases. As a result, more older people, people with disabilities, and critically ill patients rely heavily on home care as an alternative to nursing homes or hospitals.
More often, families would rather have their loved ones be cared for in the comfort and familiarity of their homes rather than other facilities. Also, relying on home care may be a cheaper alternative. Thus many patients reduce their medical expenses by returning to their home and receiving in-home care from a competent nurse.
All in all, this suggests an excellent job outlook for nurses considering to steer their careers in the home healthcare direction.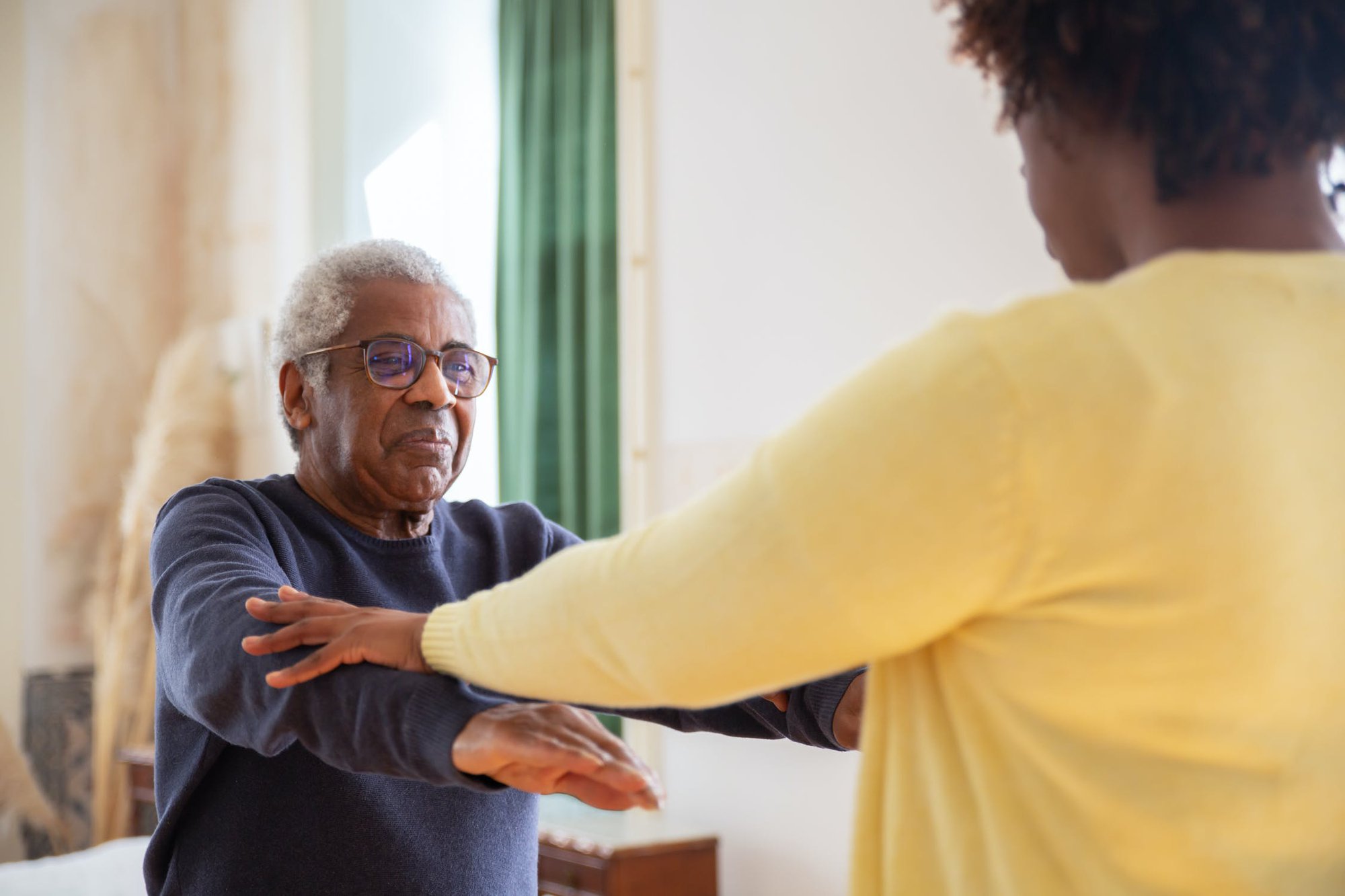 What Skills and Qualities Must Home Health Nurse Have?
Nurses, in general, are some of the most caring and selfless people – that's what makes them so great at their job. And a good nursing education ensures that you have the knowledge and technical know-how to succeed at your job. But specific skills will come a long way in your home care nurse position. It's these skills that you should highlight in your nursing resume and demonstrate during your interview.
In this section, we'll talk about these essential qualities:
Detail-oriented. There's plenty of rules and protocols you must adhere to as a Home Care Nurse to ensure that you offer the best care possible. You must carefully examine every aspect of your patient's condition, environment, and progress. Thus, every little detail should be taken into consideration.
Emotional resilience. Working in home health can be a highly stressful and emotional environment. Many of your patients might experience extreme pain and distress. And you need to be sensitive to their needs while ensuring that you don't let yourself fall prey to burnout and emotional fatigue.
Integrity. A home Health Nursing job requires you to be highly dependable and trustworthy. Your clients and their families need to know that they can count on you, on your skills and integrity. By letting you into their home, they let you into their lives, as well, and you need to treat this with utmost respect and professionalism.
Interpersonal skills. This is one of the most important skills for Home Health Nurses. You need to communicate with your patients, with their families, with supervising doctors and other members of the healthcare team. Listening carefully, conveying information efficiently, and clearly explaining even the most complex of your nursing actions are vital assets for every aspiring home care nurse.
Physical stamina. The job comes with its share of physical demands. You may have to be on your feet for long periods. The patient in your care may require lifting, turning, or moving around. You might have to move fairly heavy pieces of medical equipment. So, some physical strength will prove helpful.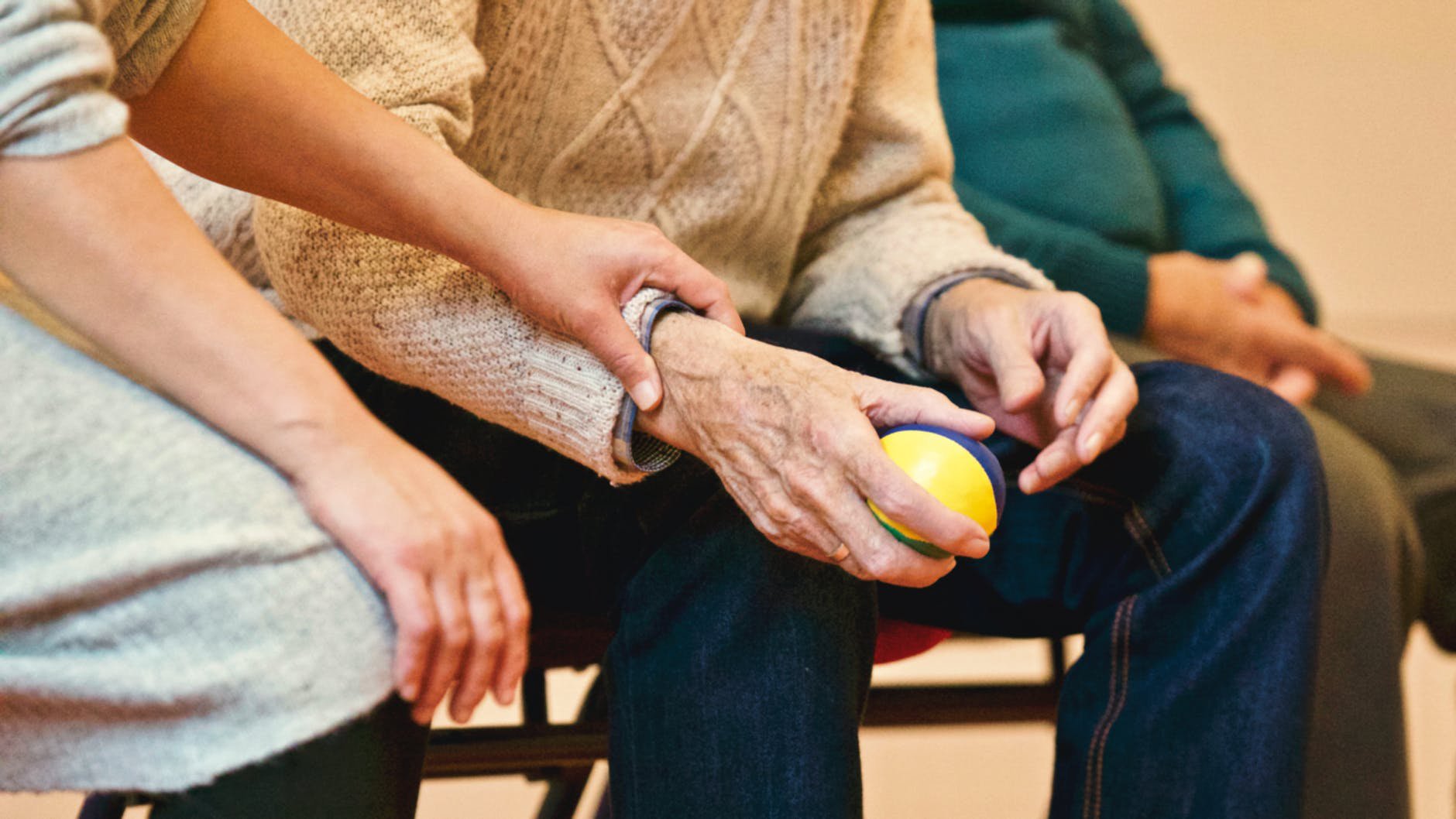 Why Should You Consider a Career in Home Healthcare?
Many aspiring nurses are excited at the prospect of caring for people and less excited about having to work in a hospital environment. Should you find yourself among these people, these are some of the reasons why home healthcare may be just the best career option for you:
You'll have a flexible schedule, and you're the one in charge of it. As a traditional hospital nurse, you have to adhere to certain shifts, specific work hours, and a rigorous pace of work. Home healthcare allows for a lot more flexibility. Even if you work with a home healthcare agency, generally, you get to choose what shifts you work. Instead of being in the same unit all day, you may have to drive from one appointment to another.
In addition to the flexibility, a career in home healthcare comes with greater autonomy and independence. Most likely, you will be a part of a larger healthcare team and act under the supervision of a physician. However, since you will be the only one at home with the patient, you'll have to be able to act quickly and independently. As a visiting nurse, you need to display strong critical thinking. With greater autonomy comes greater responsibility.
One of the most significant benefits of pursuing a job in home healthcare is the possibility of creating long-lasting, rewarding relationships with your patients. You'll be spending more time with the patient and their family. You'll learn more about their story; you might form more meaningful connections than it would be possible in the fast-paced environment of a hospital. Many nurses cherish precisely this aspect of working in-home healthcare.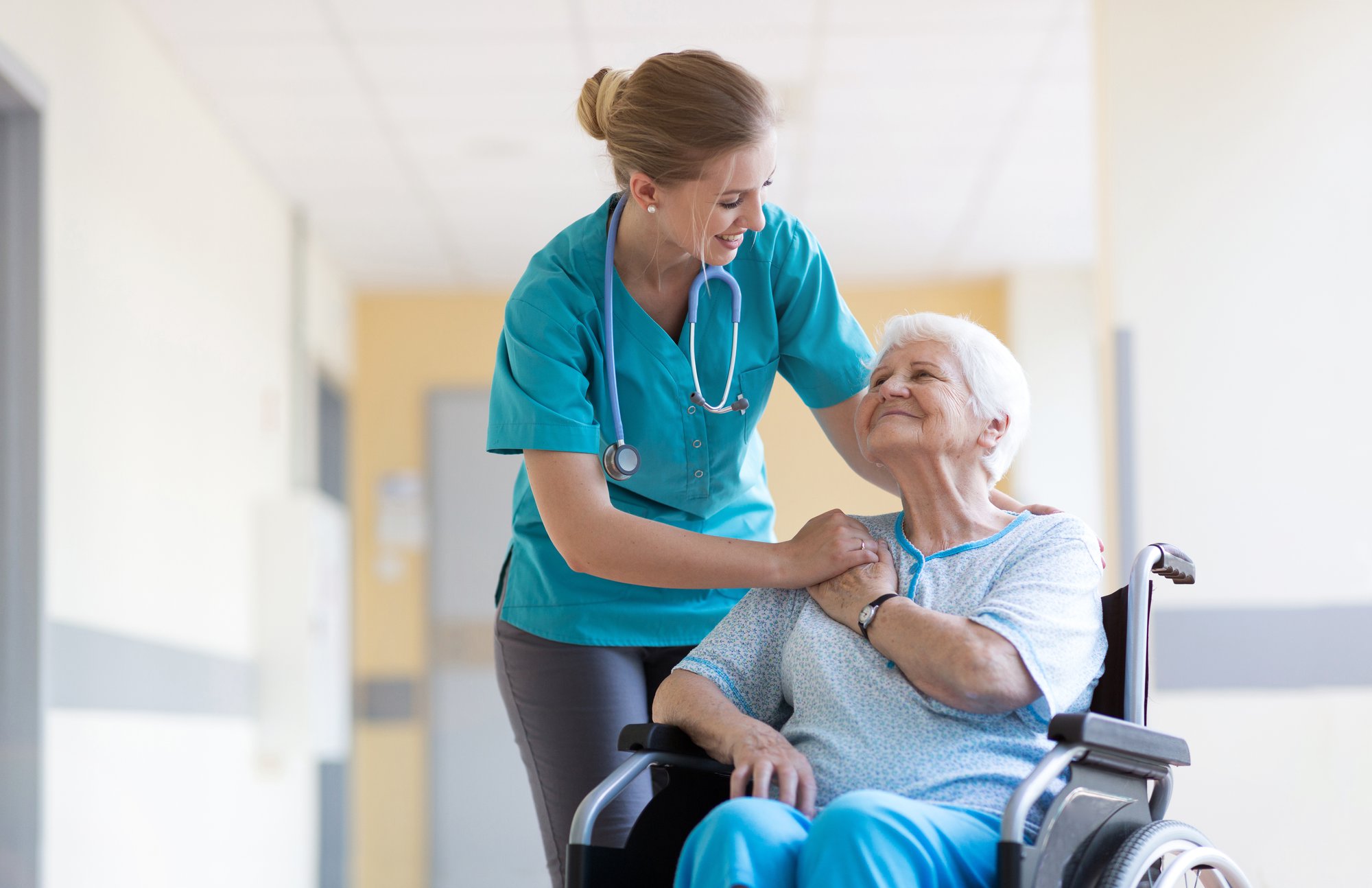 Are You Ready to Become a Home Health Nurse?
Home Healthcare Nurses play an invaluable role in the health ecosystem. Their care and expertise applied to a non-traditional nursing setting lead to better outcomes for their clients. Patients can get the care they need and deserve right at home, away from the cold fluorescent lights of hospital rooms.
If you love everything about nursing and want nothing else other than help people to the best of your ability, then home healthcare might be the best career choice. Regardless of whether you're just getting started or switching careers, you'll discover that being a Home Health Nurse is one of the most rewarding nursing paths. Every in-person visit is your chance to make a difference.
Are you excited about taking your talents into home healthcare?
Enroll in Nightingale Colleges LPN program for the fastest way into a home healthcare job.
Join our RN-to-BSN program if you're ready to move ahead in your career.