Nursing Practice on Your Terms: What Are the Highest Paying Travel Nursing Jobs and How to Get Them?
The allure of travel nursing isn't too hard to pinpoint. You work when you want, where you want, and you make more money in the process. You fulfill your purpose by doing a job you love and caring for people. Plus, you get to experience new challenges, live new life experiences, and explore places that may have otherwise remained unknown to you. 
It sounds pretty good, doesn't it? 
While those statements are indeed true, there's more to travel nursing than meets the eye. If you want to secure those highest paying travel nursing jobs, enjoy all the benefits and none of the headaches of an on-the-go career, you need to come in prepared. 
And that's where we come in. We put together a comprehensive guide on travel nursing that includes everything you may need to know: a list of the highest-paid travel nursing specialties, advice on how to get them, things to consider when signing up for travel jobs, and much more. 
What is a Travel Nurse Job, and What Does It Involve?
Travel nursing jobs are short-term nursing assignments where nurses travel to a specific location to provide patient care. To put it simply, travel nurses fill the need for personnel in destinations with a shortage of qualified nursing staff. Generally, most travel nursing contracts last around 13 weeks. However, you can find assignments ranging from eight to 26 weeks. 
A travel nurse's job description closely resembles that of a local RN. It would be nearly impossible to provide a comprehensive list of the responsibilities of a travel nurse, as these will be largely dependent on the employer, place of work, and specialty. Still, some of the most common duties you may expect to encounter on your assignment are:
Conducting

head-to-toe assessments

to evaluate a patient's condition

Educating patients and caregivers

Monitoring a patient's condition and keeping accurate records of nursing actions and patient developments

Administering medication as per doctors' prescriptions

Working as part of the healthcare team to create and implement treatment plans for patients.
Some of the most popular employers for travel nurses are hospitals, long-term care facilities, and surgery centers. Equally in need of travel RNs are specialty hospitals and clinics that provide care to a specific patient population.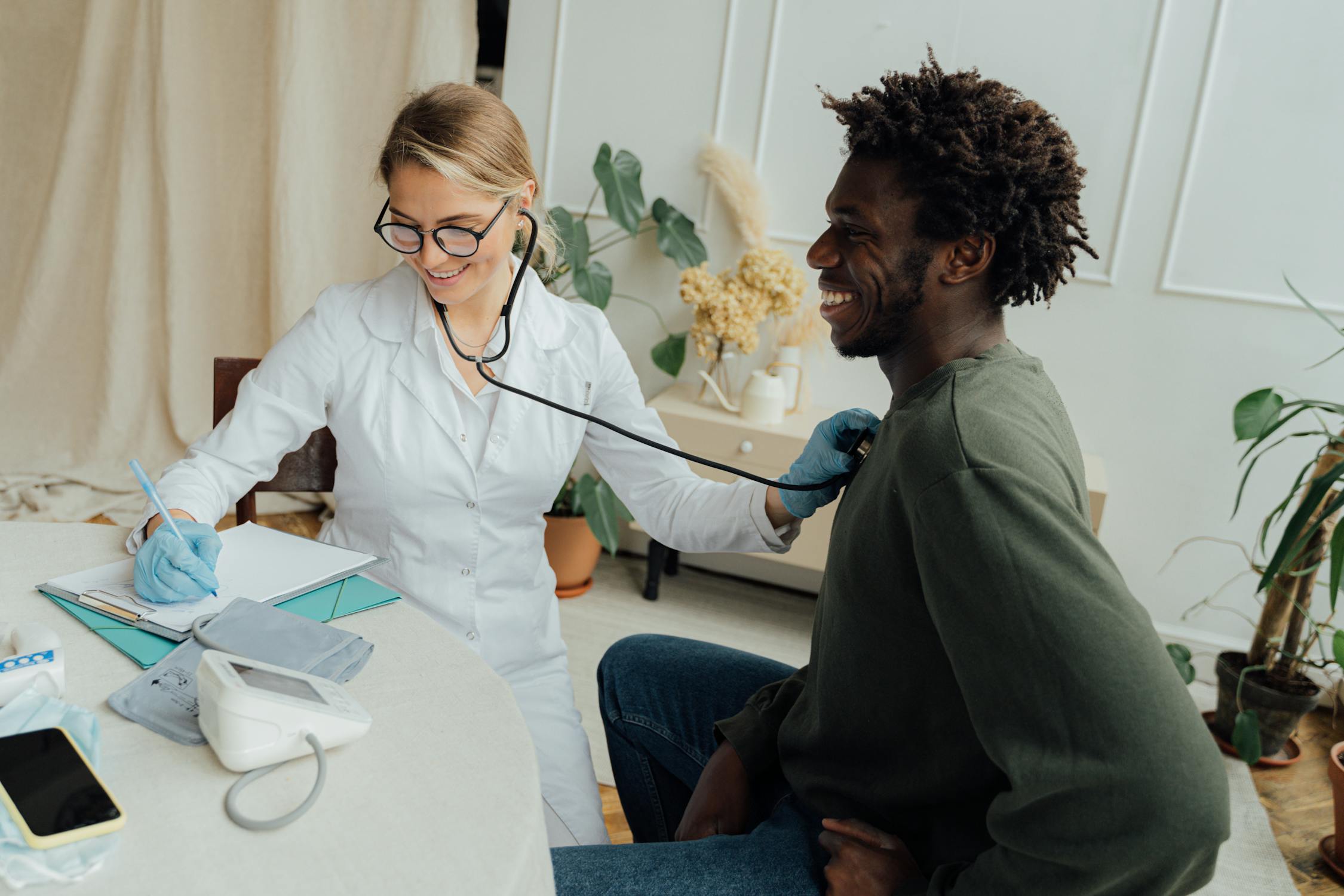 Why Are Travel Nursing Jobs in Such High Demand?
The demand for travel nurses was always high, but the COVID-19 pandemic amplified it further. Let's see some of the reasons that led to the increased popularity of nurse traveling. 
The

nationwide nursing shortage

is real, and it's harsh. Projections

show

that there will be a shortage of over half a million RNs by 2030.

As Baby Boomers age, the need for healthcare services intensifies. According to the

US Census Bureau

, by 2030, there will be over 82 million people aged 65 and older. As the number of older people increases, there will also be an increased need for geriatric care. 

"The Great Resignation" hit on the nursing industry. In the summer of 2021, the number of US workers who quit their jobs reached record highs.

BLS

data showed that over 4.3 million Americans quit, out of which over 530.000 were healthcare workers. In addition to that, a significant segment of the nursing workforce is nearing retirement age, which further deepens the nursing shortage and, subsequently, the need for travel nurses. 

Geography is a harsh mistress, as well. The nursing shortage is felt nationwide. However, some regions feel it more. The most alarming effects are being felt in the South and West regions of the country. Also, rural communities feel the staffing gap even more than larger metropolitan areas. Nursing care is much needed in these areas, making travel nurses precious commodities. 
What Are the Benefits of Travel Nursing?
The demand for nurses is undoubtedly high, driving many people toward the profession. But what are some of the benefits that attract nurses to choose travel jobs as alternatives to permanent staff positions? We're about to find out. 
Higher Pay
The promise of bigger paychecks is assuredly the main incentive for nurses to seek short-term employment as travel nurses. You will see in the following sections that traveling RNs indeed earn more, with some cashing in around $130,000 annually. 
Increased Flexibility
As Travel RNs, nurses choose where to work and when to work. This allows them to relocate even briefly closer to friends or relatives or experience new destinations. It also gives them a choice about how long they stay. Some assignments last a few weeks; others may span over a few months. Traveling nurses have the flexibility to fix these details according to their needs or preferences. 
Freedom to Schedule Breaks Between Assignments
Because the travel nurse has more control over the job opportunities, they also have more control over their breaks. So, they can schedule longer breaks in between assignments, allowing them to recharge and potentially avoid nursing burnout. 
More Opportunities for Career Growth
One significant advantage of travel nursing is exposure to a wide variety of new career experiences. Each travel assignment comes with its own challenges and lessons. As a result, nurses learn new skills, are exposed to new ways of working and gain new experiences. This makes them better professionals and more prepared to tackle any professional obstacle in the long run. 
Benefits that Extend Beyond the Paycheck
The perks of travel nursing don't stop with a more sizable paycheck. You can also enjoy other benefits, such as getting free accommodation for the duration of your assignment, travel reimbursements, and tax advantages. 
Job Security
We've already mentioned the high demand for travel nurses. This leads to high job security and the promise of being able to find gainful employment.
Mission-Centered Jobs
For many nurses, nursing is more than just a job or a paycheck. It is a calling. When the need is more pressing, RNs won't hesitate to go where they are needed most. Their selflessness may lead them to places where disaster struck, where their care is needed on the frontlines. The pandemic is another example of nurses pursuing their noble mission. More professionals than ever joined the ranks of traveling nurses and helped fight the disease in destinations away from their homes.
What Are the Challenges of Travel Nursing?
The benefits of travel nursing are many, and they are compelling. But we want you to be fully informed before getting into this career. This section will explore the other side of the coin: the challenges of traveling for work as an RN. 
You leave your family and social networks behind.
Even though it may be for a short period, from a few weeks to a few months, you are still leaving the familiar behind and diving headfirst into the unknown when relocating for a job. It may take some time to become familiarized with the new community, or you may experience home-sickness. 
The hospital orientation you receive may be minimal.
Often, temporary staff will have to learn and get used to things on the go. You were hired as a travel nurse because the hospital is severely understaffed, so don't be too surprised if you only receive a brief orientation and are expected to pick things up quickly. Also, you need to learn to navigate a new organizational culture. You only have a limited amount of time to earn your peers, doctors, and other healthcare team members' trust and develop a working relationship with them. Additionally, there may be new policies or procedures to comply with, new customized charting systems to learn in a short time (this can double down as an advantage in the longer run). Essentially, what it takes people months to learn and get used to, you need to do in days. And that can be a bit stressful. 
You will receive no paid vacation accrual.
As you don't gain employee longevity within one institution, you don't qualify for vacation accrual. 
Flexibility may be a double-edged sword.
As a travel nurse, your schedule may be designed to accommodate permanent staff. So, your flexibility needs to extend to accepting night shifts or weekend shifts. 
The overwhelming number of staffing agencies
Before signing up for traveling nursing jobs, you must do your research thoroughly and find the best options for you. However, there are hundreds of staffing agencies in the US, and sometimes choosing the best ones can prove complicated. In addition to your own research online, you can always ask your fellow nurses for recommendations. 
All in all, travel nurses need to quickly and efficiently adapt to challenging mobile work. That may be equal parts exciting and intimidating. It's up to you to decide which wins in your case.
What Are the Highest Paying Travel Nursing Specialties in 2022?
We've covered the pros and cons of travel nursing. Now let's explore the highest paying traveling nursing specialties*. Bear in mind that you need to have at least one year of experience working in your specialty for all travel nursing jobs. Employers take the previous experience as a sign that you had time to develop your skills and will excel on the assignment. 
ICU Travel Nurse
ICU Travel Nursing is one of the most lucrative and in-demand travel nurse specialties. ICU Nurses care for patients in the most critical condition – patients who are intubated, ventilated, on life-sustaining medication drips, or whose life hangs on by a thread. Working in the ICU demands a particular set of skills. You must be meticulously organized, respond quickly to emergencies, and handle unpredictable situations. 
You need at least one year of experience in an ICU ward or acute care setting before pursuing an assignment in the Intensive Care Unit. BLS and ACLS certifications are mandatory, while a Critical Care Certification (CCRN) will set you apart from the competition. The paycheck reflects the high demands of the job, travel ICU nursing being one of the highest-paid traveling nursing jobs. On average, ICU Travel RNs make $54 an hour, or around $112,228 per year, earning their spot as some of the highest-paid travel nurses. 
Dialysis Travel Nurse
Dialysis Travel Nurses provide life-saving care to patients suffering from chronic kidney disease. Other than changing the location where they practice every few weeks, their duties remain the same. Dialysis RNs need to monitor and record a patient's vital signs before, during, and after treatment, keep an eye out for adverse reactions, and ensure that dialysis and other treatments are administered correctly. To perform these duties with the utmost professionalism, you'll need to display calm and compassion skills, problem-solving, analytical, and observational abilities. 
In terms of education, the minimum requirement is an ADN or BSN degree. Advanced Cardiac Life Support certification is required, alongside at least one year of experience in a professional setting. Seeking certification as a Certified Dialysis Nurse is not mandatory, but will only come to your advantage. Salary-wise, traveling Dialysis RNs earn around $96,272 annually, or the equivalent of $43 an hour. 
ER Travel Nurse
The demand for talented ER Travel nurses remains high in acute care facilities across the country. It's a rewarding specialty, both personally and financially, that requires an organized, quick-on-their-feet personality who can make accurate and timely decisions before taking action. As an ER travel nurse, you are in the front line of the hospital, caring for various patients who come into the hospital's emergency department. 
In addition to the minimum one year of experience as an ER Nurse that ensures you have a grip on the life in the ER, you may also be required to gain BLS, ACLS, and PALS certification. Certification requirements may vary from one institution to another. If you're wondering how much ER travel nurses make, at around $106,709 annually, the answer won't disappoint. 
Psychiatric Travel Nurse
A Psychiatric Nurse, also known as a Psych Nurse or a Mental Health Nurse, helps treat patients affected by mental health and psychiatric issues. Pursuing a travel career in this area doesn't impact your duties and responsibilities. Your job description still includes aiding in evaluating patients undergoing psychological evaluations, conducting tests, administering medications, and collaborating with other healthcare professionals to ensure the best treatment paths for clients suffering from psychological problems. 
As for the salary of a Psych travel RN, it revolves around $98,924 per year. 
NICU Travel Nurse
One of the best-paying travel nursing jobs on the market is that of a NICU Travel Nurse. Working in the Neonatal Intensive Care Unit, NICU Registered Nurses care for premature and critically ill newborns who need immediate medical attention as soon as they are born. It's a very sensitive job requiring quick thinking, quick reactions, keen observations, and significant amounts of comfort and compassion for the families. 
The wages NICU Nurses can expect to get on traveling assignments oscillate around $105,500 yearly, some of the highest salaries in the travel nurse industry. The hourly rate is $51. 
Med-Surg Travel Nurse
Medical-Surgical Nurses, or Med Surg Nurses, work with adult patients injured or in recovery from medical procedures. These nurses may be working in a specialty, but unless there is special monitoring or technology that requires specific training or certification, they are considered Med-Surg. Thus, this specialty makes up the foundation of nursing, being one of the most sought-after jobs in the RN travel industry. Med-Surg nurses are employed in a variety of settings: hospitals, clinics, long-term care facilities, general hospital floors like neuro, trauma, general surgery, oncology, cardiac, and many other areas of care. High-level critical-thinking skills, vast clinical knowledge, and calmness under pressure are imperative for med-Surg nurses. 
For their invaluable efforts in patient care, Med-Surg RNs receive fairly high wages: over $90,350 a year. 
Pediatric Travel Nurse
Pediatric Travel RNs provide nursing care to children, adolescents, and teens. Because they work with such a sensitive population, their duties will often go beyond simply monitoring vitals, administering medications, or performing developmental screenings. Pediatric Nurses may have to alleviate fears and use therapeutic communication techniques to convince a child to get a shot or medication. They may have to educate young people and their families on treatment options after a clinical diagnosis. It's a job that covers a broad range of clinical skills and interpersonal abilities.  
And Pediatric Travel Nurses are remunerated well for it. In this specialty, you make around $98,343 per year. 
Postpartum Travel Nurse
Caring for mother and baby immediately after the labor and delivery process is one of the most rewarding nursing jobs, and Postpartum Nurses do just that. Post-delivery, they provide essential care to the newborn and the infant's mother. This may include giving medications, monitoring the vital signs of both mother and infant, and educating the family on proper newborn care. 
Postpartum Travel Nurses are needed throughout the nation. And if you're curious what kind of postpartum RN salary you can expect to earn, we have the answer. This is one of the highest-paid travel nurse specialties, with wages in the vicinity of $98,500. 
PACU Travel Nurse
Post Anesthesia Care Units across the US are another big employer of travel nurses. PACU RNs are indispensable to postoperative care as they provide core nursing care to patients after surgery. Nurses working in this role need to possess critical care skills to assess incision sites, monitor vitals, and track other indicators of post-op stability or complications. This specialty is also one of the highest paying travel nursing jobs, with salaries that often go above $124,195. 
OR Travel Nurse
Traveling OR Registered Nurses can expect very lucrative assignments in numerous medical facilities. They perform the same duties as permanent OR nurses. The main goal of the specialty is to coordinate patient care in the operating room. On a day-to-day basis, Travel OR Nurses manage care before, during, and after medical procedures, monitor the equipment during surgical interventions, and assist surgeons with sterilizing supplies, equipment, and instruments, ensuring that operations happen in the safest manner possible. 
Through their travel assignments, OR travel Nurses can cash in $55 an hour, or about $113,610 per year, one of the highest wages for traveling RNs.  
Labor and Delivery Travel Nurse
If you want to land a high-paying travel nursing job, look no further than the Labor and Delivery specialty. L&D Nurses are a valuable resource that many hospitals need and are willing to pay for. Labor and Delivery travel nurses are an integral part of the delivery process, ensuring that mothers, newborns, and their extended families receive quality, essential care during every step of the birthing process. 
To secure a position in this area, you need to have graduated from an accredited nursing program and have at least one year of professional experience in the Labor and Delivery Department. Some institutions may require extra certifications, like BLS, ACLS, and the Neonatal Resuscitation Program (NRP). 
As for wages, Labor and Delivery Travel Nurses are on the higher end of the earning specter. They make about $111,149 yearly.
PICU Travel Nurse
The Pediatric Intensive Care Unit requires a highly specialized area of expertise, astute assessment skills, excellent critical thinking, and vast clinical knowledge. PICU Travel nurses are some of the better-paid travel RNs, with salaries that exceed $108,440 a year. Their duties alternate between monitoring children and teen patients, providing appropriate care and educating patients and families about procedures and treatment plans. 
Oncology Travel Nurse
Oncology Travel Nurses care for patients undergoing cancer treatments or those who are in remission. They ought to be well-versed in diverse cancer treatment methods and need to possess a strong understanding of patient treatment plans, procedures, and side effects. The sensitive nature of this specialty requires Oncology RNs to display high levels of compassion and excellent communication abilities to help patients and families alike cope with the diagnosis. 
The requirements for Oncology nursing travel positions are similar to all other traveling nursing jobs: unencumbered nursing license and at least one-year prior experience in the oncology department. Additionally, certification from the Oncology Nursing Society may be required for certain travel nurse positions. 
In the travel department, Oncology nursing is one of the high-paid specialties, with salaries of about $100,800. 
Telemetry Travel Nurse
Telemetry nursing jobs use high-tech equipment to monitor a patient's condition, response to treatment, and overall progress. Travel RNs interested in this profession are in for a top-notch career: high demand and above-average wages – $102,320 yearly. Common conditions that ask for Travel Telemetry RN interventions include cardiac surgery, renal failure, COPD, sleep disorders, neurological problems, epilepsy, and cancer. 
Hospice Travel Nurse
Hospice Travel Nurses come in when there is no possible treatment for a severe illness. Essentially, they provide end-of-life care to their patients. Hospice RNs' care and compassion help with managing pain and symptoms. They offer support to patients and families in critical moments and help patients through the process of death in the most dignified manner. It's a compassionate nursing role that is compensated reasonably well: $86,277 annually. 
Cath Lab Travel Nurse
Cath Lab RNs are among the most requested and well-compensated traveling nursing specialties. This job is an integral part of the cardiac care unit, the ICU, or the cardiac catheterization lab. Registered nurses who have embraced this specialty assist physician during cardiac catheterizations and monitor the patient's cardiac rhythm and vital signs. Travel assignments for Cath Lab Nurses offer exceptional pay and comprehensive benefits. Annual salaries can be as high as $110,540.
LPN Travel Nurse
One common denominator for all travel nursing jobs mentioned so far was that the job candidate must be a fully licensed Registered Nurse. 
How about Licensed Practical Nurses? Can LPNs engage in travel assignments, and can they secure high-paying travel nursing jobs? Yes. However, remember that you require at least one or two years of on-the-ground professional experience before you can be considered for an LPN travel job. LPNs who want to become travel nurses, expand their horizons, and further their careers can expect salaries higher than permanent staff LPNs – around $74,893 a year. 
The world of travel nursing doesn't stop with the specialties that we've already discussed. There are numerous other options available to nurses who want to try new professional experiences in new locations. Some other worthy mentions are: 
Vaccination travel nurse

Nurse case manager

Travel Nurse Educator

Triage Travel Nurse

Preop Travel Nurse

Home Health Travel Nurse 

Traveling Trauma Nurse

Cardiovascular Operating Room Travel Nurse (CVOR) 
What Types of High-Paying Travel Nursing Assignments Are Available?
Strike Nursing Contracts
Often, a prominent supplier of travel nursing jobs strikes. When a strike creates, there usually just aren't enough qualified nurses to cover an institution's staffing needs. Still, the patients require constant care and monitoring, so hospitals must resort to temporary staff to meet the needs of their clients. The pay rates for strike nurses are different based on state, region, medical facility, or nursing specialty. Usually, they are 50% to 100% higher than the pay rates for permanent staff. These types of travel assignments are typically rushed, so RNs should be ready to embark on the journey at a moment's notice. 
Crisis Rate Nursing Assignments
Crisis rate jobs are among some of the highest paying travel nursing positions. Sometimes, they are also called rapid response jobs. The underlying idea is that hospitals have a heightened need for travel nurses, so they are willing to pay a higher than average bill rate. These types of assignments were prevailing in the context of the COVID-19 pandemic. 
Generally, the highest paying travel crisis nursing jobs have an almost instantaneous start date. It's not unheard of for RNs to be needed on-site within 48 hours. The reduced flexibility in terms of start date and lack of preparation time may be inconvenient, hence the premium paycheck. 
Things to Consider Before Signing Up for a Traveling Nurse Job 
High-paying travel nursing jobs are an excellent incentive for nurses to get out of their comfort zone and take their careers to new heights. Here's some advice to help you land – and profit to the max – from these opportunities. 
Always keep your

nursing resume updated

– You never know when your dream travel job may get posted. You don't want to miss it because you waste time completing your resume. Having a current resume in both electronic and paper form is a good idea.

Make sure your license and certifications are valid and in good standing. Do you have a multistate license, or do you need to obtain a nursing license for the desired location? Check out our

guide on compact state and multistate license agreements

to help you navigate this question.  

There are so many recruiters and staffing agencies out there. They all offer different services, rates, and benefits. Do comprehensive research and ask for referrals to choose the best ones. 

Always read the contracts carefully before you sign. Pay attention to the compensation packages – is housing included, or do the employers offer a stipend? Do they offer relocation assistance? Will it cover your relocation costs? Do they pay you even if your shift is canceled?

Be prepared to work in demanding and stressful conditions. 

Enjoy, appreciate and learn from the opportunities. You've worked hard. You deserve it. 
Ready to Get Your Travel Career Started?
The world of travel nursing opens a whole new world of possibilities for passionate and daring RNs. Perhaps you want to grow your nursing career. Maybe you want to explore the country. You can be in it for the money, because you want a change, or because you feel that your help is needed elsewhere. Whatever drives you, travel nursing can help you achieve it. It won't be easy. The shifts may be high stress, and the challenges won't stop coming. But it's all worth it. 
Take the first steps towards a career in travel nursing by putting the accent on your education. And that means choosing Nightingale College. Our programs are designed to help you become the best Registered Nurse you can be. 
Enroll in our BSN Program or advance your education with Nightingale College's online RN-to-BSN Program. Your exciting travel nursing journey starts here!
* Salary data was gathered using ZipRecruiter as of March 2022.