Critical Care off the Ground: How to Start & What to Expect from a Career in Flight Nursing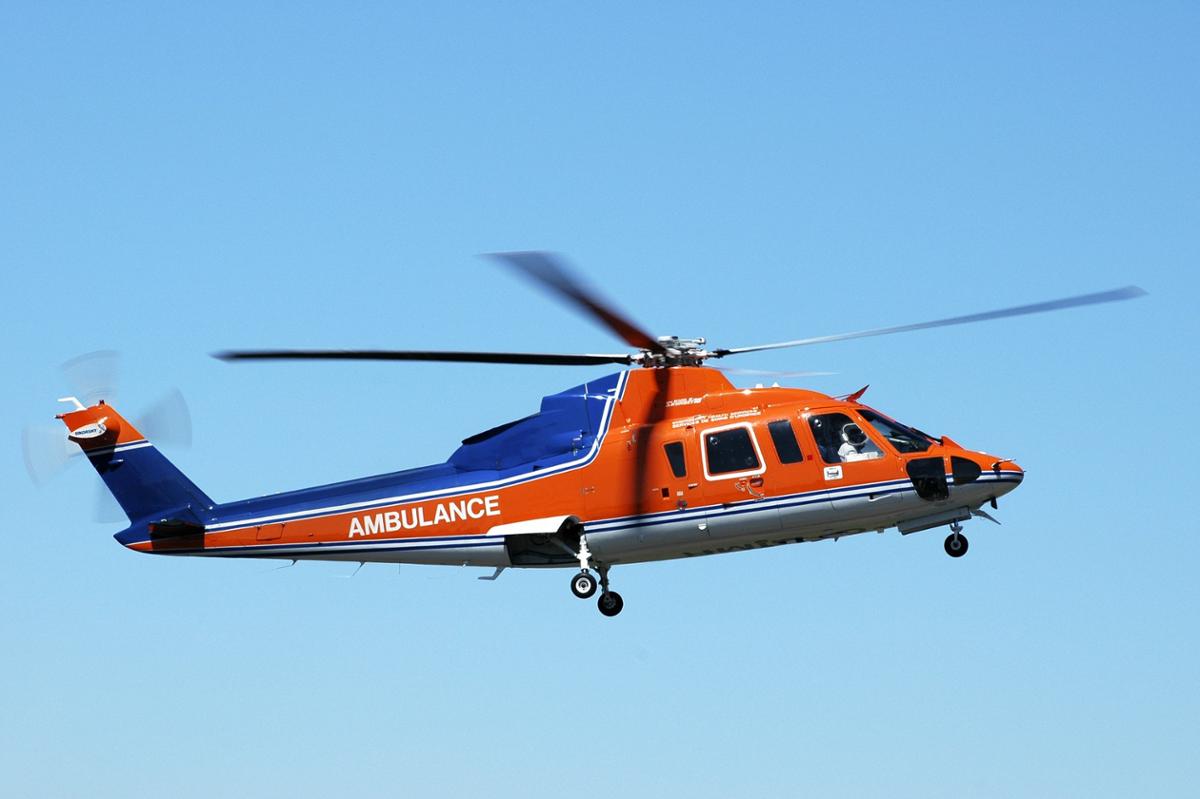 The sky is the limit. When it comes to nursing, we're not only speaking metaphorically. With the right education, training, and skills, you can take your career to the skies and become a Flight Nurse.
Flight nursing is a highly competitive specialty in the nursing field. It is characterized by the unconventionality of the work environment, the high-pressure job description, and the significant amount of responsibility it entails. But for the aspiring nurses who love a dynamic workplace and are ready to get out of their comfort zone, flight nursing might be an alluring job.
This guide aims to break down this unique nursing role and give you a complete overview of flight nursing as a career path. Among other things, we'll shine some light on the requirements you have to fulfill, what training is necessary, and how much you can expect to earn.
What Is a Flight Nurse?
Flight Registered Nurses, sometimes also called Transport Nurses or Helicopter Nurses, are highly prepared healthcare professionals who offer medical care during aircraft transportation.
In some situations, mere minutes can make the difference between life and death. Thus, transfer time plays a critical role in the effectiveness and quality of care a patient may receive. A valuable way to reduce patient transfer time significantly is air transport. Major medical facilities and trauma centers specifically have the infrastructure to receive critically ill or severely injured patients via aeromedical transport. Flight Nurses play a crucial part in the aeromedical team stabilizing the patients during transit. Their skills, care, and expertise are needed to guarantee that patients safely reach the hospital where they can receive more advanced care.
Transport RNs also aid with evacuating critically injured patients from dangerous or disastrous situations. Additionally, should there be prospects of better care at institutions located in other states or countries, Flight Nurses help transfer people who are severely ill between medical facilities.
The extremely high-pressure environment in which Flight Nurses work implies slightly different rules than traditional care in a medical facility. At a certain altitude, even the most minor bubble in a patient's bloodstream can prove dangerous. Flight Nurses have to account for extra layers of responsibility every time they set foot onboard the emergency aircraft.
What Does a Flight Nurse Do?
Overall, Flight RNs' job description is similar to that of a Registered Nurse, with one major distinction. They offer critical care in the air. In this section, we'll explore the variety of flight nursing duties and responsibilities. So, let's see what flight nurses do on a typical day on the job.
Most often, patients transported via aircraft are in a critical state and in dire need of emergency care. RNs onboard make sure they get it. The type of emergency care they have to provide will vary from one patient to another. Still, it can include everything from first aid treatment to resuscitation.
The job of the Flight RN starts at the trauma site. First and foremost, they must secure the patient to avoid them being jostled around the aircraft during takeoff, transit, and landing. That's done by strapping patients to gurneys, which are then, in turn, bound to the inside of the aircraft. With the patients secure, nurses start making quick decisions regarding the direction of care they will provide en route to the hospital. It may include starting IV lines, administering medication, performing CPR, resuscitation, or other procedures. In addition to the specific clinical nursing duties, Flight RNs must also do their best to keep the patients calm and conscious for the duration of the flight. They should also provide patients with as much comfort as possible given the generally uncomfortable aircraft conditions in which they are being transported.
The job of the Flight Nurse isn't limited to the flight alone. Once they make it to the destination, an essential duty Transport RNs have is to transfer patients to awaiting medical staff on-ground. In the process, they ought to give clear yet comprehensive updates of the patient's condition. They also have to report the problems that may have occurred and the medical treatment administered during the transport.
In some instances, instead of trauma sites, Flight Nurses will assist with moving critically ill patients from one institution to another. Here, they are responsible for the paperwork and all the patient data making it to the receiving institution while also ensuring the patient's safety during the high-risk flight.
Sometimes, Air Transport Nurses may be the only medical personnel on board. The broader level of autonomy also means that, in extreme cases, you must be able to handle pressure, think fast on your feet, and make life or death decisions. However, Transport RNs will primarily work as part of a team, being aided by Flight Paramedics.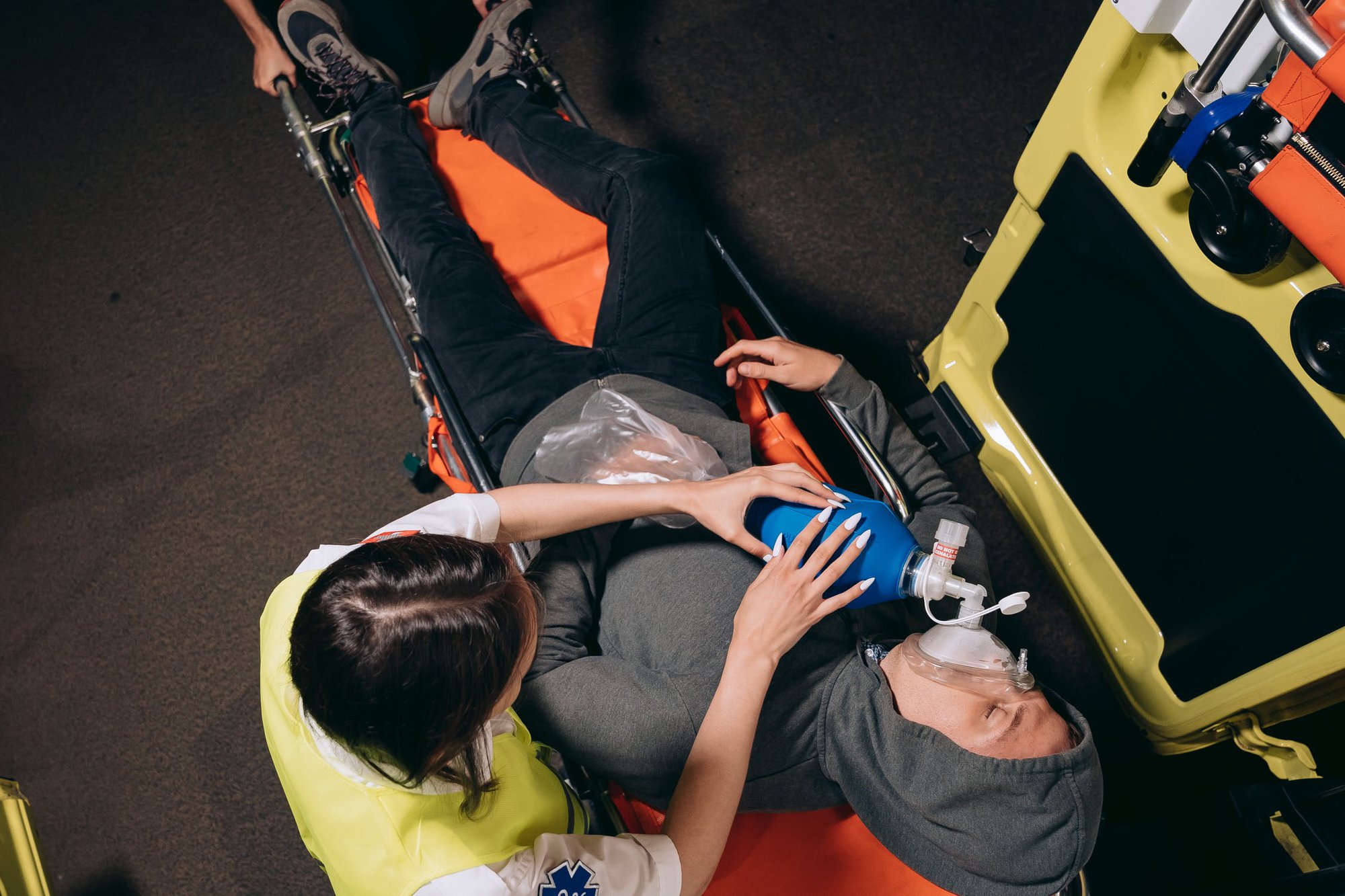 How Do You Become a Flight Nurse?
Becoming a Flight Nurse is no easy feat. It requires a lot of schooling, training, and a certain amount of hands-on work experience. Let's not get ahead of ourselves and start with the education requirements for a career in flight nursing.
To pursue a career as a Flight Nurse, the first and most crucial step is to become a licensed Registered Nurse. You can obtain RN licensure either through an Associate's Degree, a Diploma Program, or a Bachelor's Degree.
All three options are viable paths to becoming a licensed RN. Still, the overwhelming majority of healthcare employers ask for a Bachelor's Degree as the minimum requirement for positions in flight nursing.
A traditional BSN program takes about four years to complete, and it prepares learners holistically for a nursing career. This credential is the benchmark for nursing education; so it's increasingly preferred by employers in the healthcare industry.
Nightingale College's BSN program is designed to advance your nursing skills to the highest level in around 32 months. Additionally, this is a blended program that combines online didactic instruction with on-ground supervised field experience. Thus, you get the flexibility of online education and the vital addition of hands-on experience.
If you are already an ADN-trained Registered Nurse and are ready to get your career off the ground – literally – you can opt for an RN-to-BSN program. Bridge programs allow you to get your BSN degree faster. You can also keep working while pursuing this degree.
Nightingale College's RN-to-BSN degree program is entirely online and career-friendly. It can be completed in as little as 12 months or three semesters.
Another flight nurse requirement is having some work experience under your belt. Usually, Air Transport RNs have to work for at least three to five years in a bedside clinical setting before pursuing a career in flight nursing. Also, nurses who have work experience in the Intensive Care Unit, Critical Care, or the Emergency Room will have the edge over their competition.
Do You Need Any Certifications to Become a Flight Nurse?
In addition to a BSN education, Flight Nurses will most likely be required to seek certification, as well. Certified Flight Registered Nurses have additional proof that they are ready to tackle any emergency situation and care for even the most vulnerable and critical patients. Certifications validate a nurse's extensive knowledge and training. They are an incredible asset for RNs interested in a flight nursing career.
Learn more about the benefits of becoming a Certified Nurse.
Some of the top nursing certifications aspiring Flight RNs should consider are:
The most important certification for Flight RNs is the CFRN, offered by the Board of Certification for Emergency Nursing. To become a BCEN Certified Flight Nurse, you need to have an unencumbered RN license. Two years of work experience in your specialty are highly recommended but not required.
Find out what are the top nursing certifications that will get your career to soar in 2022!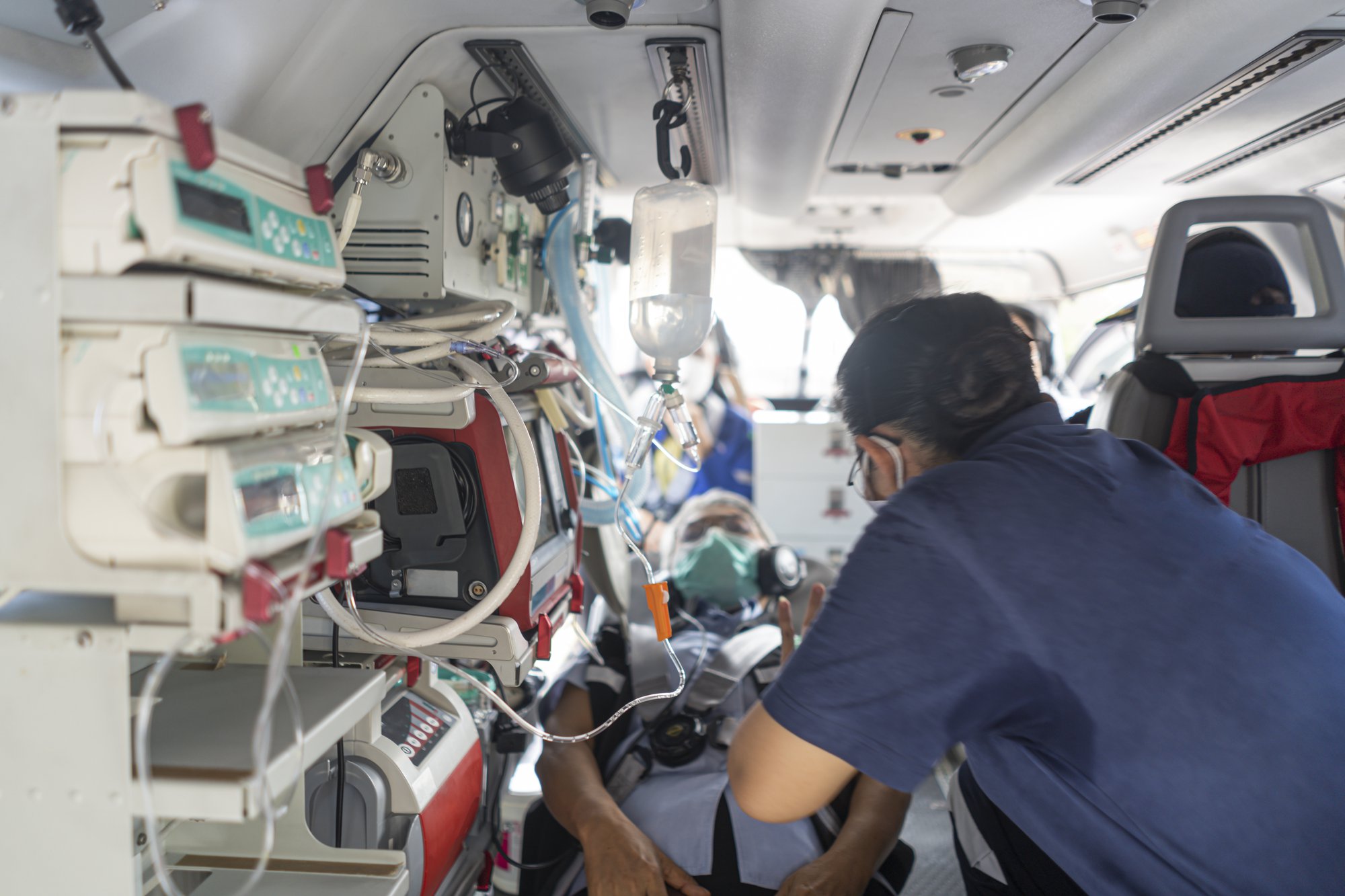 What Is the Average Salary of a Flight Nurse?
One of the questions that will pop up during your career planning process is How much does a Flight Nurse Make?
According to ZipRecruiter data, Flight Nurses earn on average $81,100. In general, the majority of Flight Nurse salaries range between $64,000 and $99,000. These wages are slightly higher than the median salary of Registered Nurses, which, as reported by the BLS, stand at $80,010.
How much money you make as a Flight Nurse will be dictated by several factors. Some of these are location, employer, years of experience, and the credentials or certifications you've acquired.
Where to Find Flight Nurse Jobs
If a conventional work environment has always seemed uninteresting to you, you have found your match in flight nursing. There are two main career trajectories you could pursue for flight nursing jobs: the civilian path and the military path.
If you go for the civilian path, you can find employment at private or public hospitals, clinics, or trauma centers. You'll often be involved with moving patients to facilities better equipped to offer them care. You might be working with organ donations, being responsible for moving organs that might save someone's life between medical institutions. In emergencies, your care will be required on trauma sites. Car crashes, natural disasters, drownings, gunshots are just a few of the plethora of reasons you may be called to offer care by air transportation.
The military path, on the other side, has a very different scope of practice. As a Military Flight Nurse, you'll have to be enlisted in the Air Force. Army Flight Nurses will often care for military members who've suffered battle injuries. Your duties will include transporting injured patients from battlefields or other dangerous situations to other medical facilities, like field hospitals.
Regardless of the path you choose, the workplace remains unconventional. Helicopters, fixed-wing planes, and jets are going to become your workstation. What kind of air ambulance you will work on depends mainly on the situation and scope of your practice. Helicopters are used to transport critical trauma patients, especially when timeliness determines chances of survival. Airplanes are used when patients need to be moved across borders for the possibility of better care in another state or country.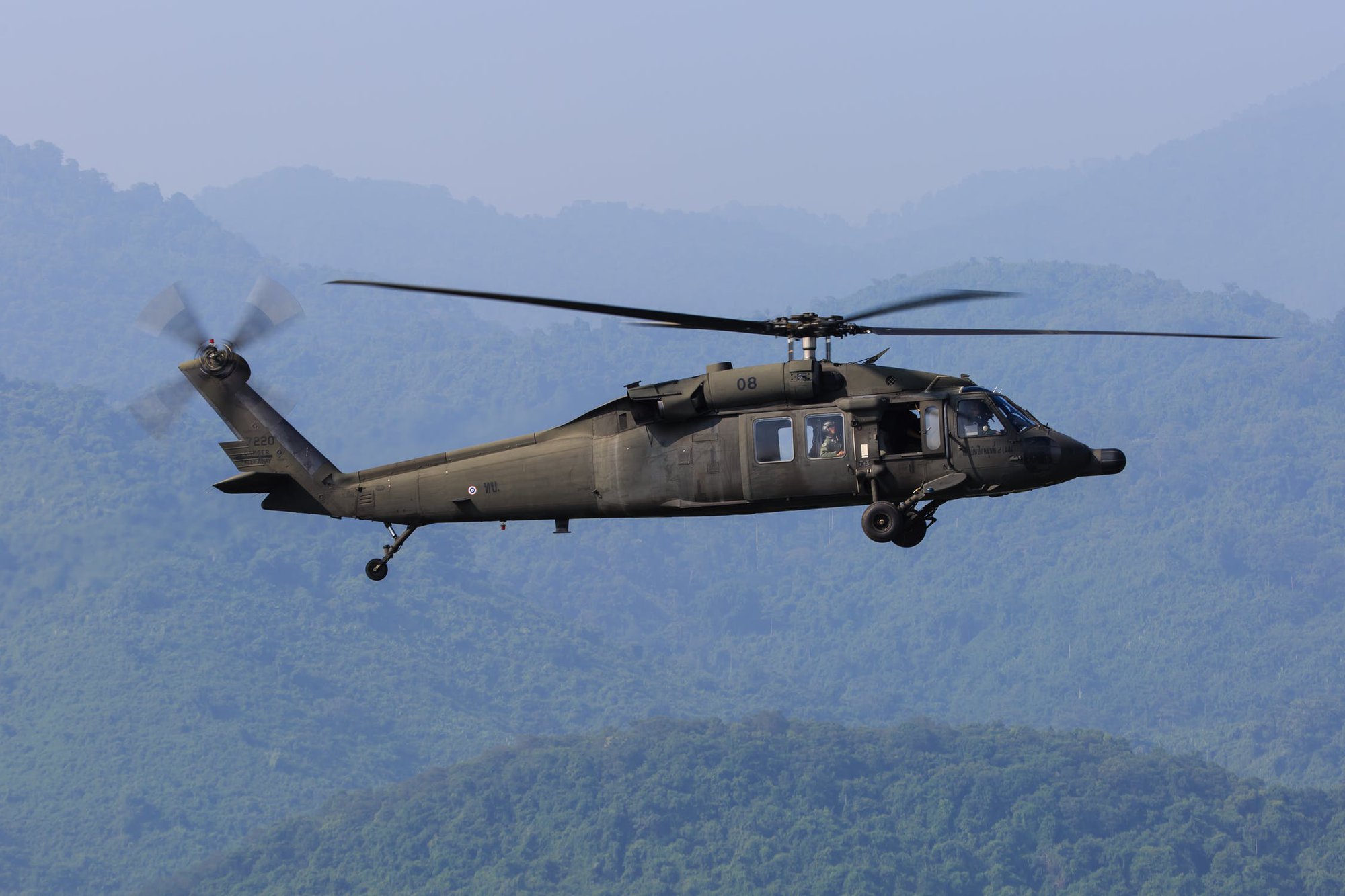 What Skills Should a Flight Nurse Have?
To succeed as a Flight Nurse, you have to master a mix of skills that range from highly clinical, hard skills to soft, interpersonal abilities.
Above all, you do need to have advanced nursing knowledge. Knowing how to offer advanced life support, cardiac care, operating ventilators, defibrillators, intravenous therapy, and possessing many other clinical skills is paramount for being good at this job.
You also need excellent communication skills. You have to gather information from crash sites, communicate with members of the medical team at receiving facilities, with pilots, paramedics, and everyone else involved in emergency air transportation.
Your ability to deal with stress and keep calm even in the most pressing situations needs to be off the roof. You'll often encounter demanding circumstances, and you need to have the emotional resilience to deal with them.
You ought to be confident in your knowledge, training, and abilities. Chances are, sometimes you will be the only medically trained professional on board, and you'll have to make decisions about the course of care. You can't be hesitant in situations where every second can mean the difference between life and death.
You'll also need physical endurance. Flight nursing as a career can take a toll on your physical state. You may have to lift patients, move debris, you might have to sit in uncomfortable positions for long periods of time.
Emotional strength is also essential. You'll be exposed to many traumatic experiences throughout the course of your flight nursing career. You cannot let the trauma, suffering, and pain affect your wellbeing.
The ceaseless desire to keep learning and improving is one of the skills that differentiate good nurses from great nurses. As an RN, you're never really done studying. The healthcare field is constantly changing and advancing, and you need to do your best to keep up. That's why willingness to attain new skills and knowledge may be one of the most important skills of all. Pursuing nursing continuing education, seeking certifications, and advancing your degree are just a few ways to ensure you never stop learning and improving.
Are You Ready to Take Your Career to New Heights?
Flight Nursing is certainly one of the most exciting and unique nursing careers. It's a dynamic work environment, a job that offers a competitive salary and a high level of nurse autonomy. Still, providing critical care in the air is not for the faint of heart. It takes a highly-trained, well-educated, strong, confident, and committed nurse to succeed in this career. It may be challenging, but it will never be boring.
If the thought of a career as a Flight Nurse excites you, then what are you waiting for?
Advance your education and let your career soar. Enroll in our online RN-to-BSN program and prove that, really, the sky is the limit!